Stonebwoy – Slay Queen (Fvck You Cover): video, lyrics, reactions
There has been a lot of excitement online after Stonebwoy released his cover of Fvck You that he gave the title "Slay Queen." His vocal prowess is unmatched, and his creativity cannot be disputed. The Stonebwoy – Slay Queen (Fvck You Cover) track gives all Bhimnationers and dancehall lovers chills and a deeper appreciation of music that flows from sheer talent. Anyone who listens to this rendition will hit the replay knob countless times.
The Bhimnation president has been releasing hit songs that have earned him a broad fan base not only in Ghana but all over the continent. This gifted singer plays around with melody, diction and a natural voice to give us the best music that is relatable. His latest venture is the release of Stonebwoy – Slay Queen (Fvck You Cover) that was initially done by Kizz Daniel. If you are yet to watch this cover, you are missing out!
READ ALSO: Who is the best musician in Nigeria?
The #fvckyouchallenge was started by Kizz Daniel who asked other gifted vocalists and performers to make renditions of his now infamous Fvck You song. The national challenge was well embraced by musical powerhouses such as Tiwa Savage and Davido. The sensational Stonebwoy embraced the challenge too, and impressive does not adequately express the fact that this cover is lit.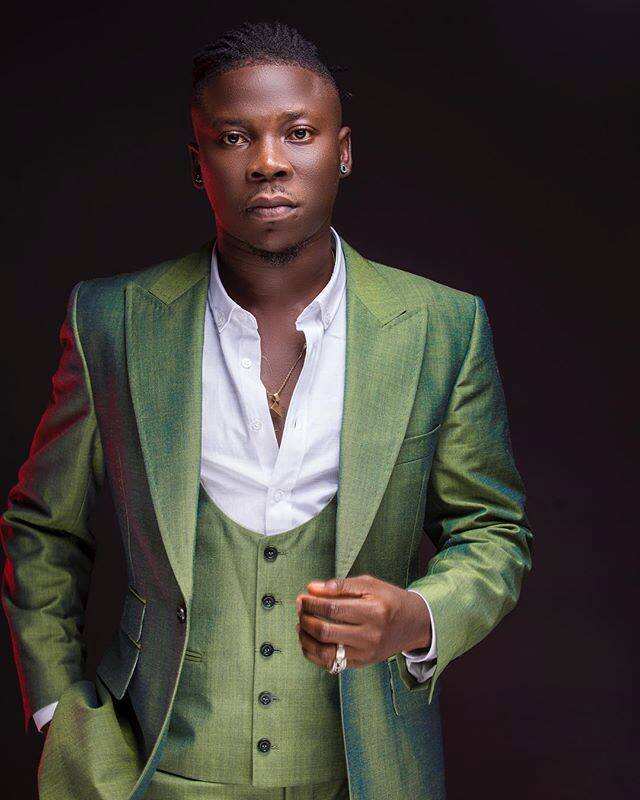 His lyrics are cryptic but enticing and amusing as is the original version. He has issued a disclaimer that the diction in his cover is not targeted at anyone but is a mere display of his gift. His fans, however, think that the disclaimer is unnecessary because they know he is a good-hearted person who would not attack people through music. Stonebwoy, in a Facebook post, gives us a tease of his cover that has been watched by numerous people. It has sent all of Nigeria talking his praises. The lyrics that he posted on social media are the following:
We ah go Ard pon dem again
Slay Le Le Le
Slay Le Le Le
Slay Le Le Le
Slay Le Le Le Queen
Anti-wrinkle cream no fit to save you
Remember inna Di Next Few Years
No Man Go Dey Hail You
As You Dey Perambulate
Body Dey Weak
Kotoka To Dubai Everyday of The Week
Emirates And BA know You
Your Silicon No Like aisle Seat, Go You
You Dey Move Like Delilah
Everyday You Dey "BED" For Designer
No Be You Talk Say You Like Made In China
Na The Things Way Dey Go For Chuckhole
Na Him Go Your Vanina…
He then goes on to sing the chorus. The Facebook video is about a minute long, so the chorus is missing. Check out the original lyrics by Kizz below and compare to see how Stonebwoy's creativity in his cover real:
[Intro]
Vado
It's Young John The Wicked Producer
[Verse 1]
Na you dey cheat, na me dey beg
Make una check am o nwanne
Shebi na me dey find sisi yellow
No be say them no dey rush me
Shebi na your love me I dey consider o
Na because of you I dey mello
[Pre-Chorus]
Ashawo come be your hobby
Hobby hobby
Oya wait
Before I killy person o, arrest me
Olosho come be your hobby
Hobby hobby
Oya wait
Before I killy person o, arrest me
[Chorus]
You come dey
Fvck you over
Fvck you this one
Fvck you that one
Fvck you aro o
Fvck you Akon
Fvck you Pedro
Fvck you Tekno
Fvck you Aboki
Fvck you Sheyman
Fvck you Wizzy
Fvck you Don Baba J
Fvck you Jago
Fvck you Aremu
Fvck You Mr Mulla
Fvck you o
The Slay Queen (Fvck You Cover ) video
The simple video that Stonebwoy first posted on this official Facebook account is only a minute long. While it is not a clear video and it lacks colour, he is seen in an uncomplicated studio setting. The singer has worn a simple vest that exposes his perfect arm muscles. On his head over the tied back dreadlocks is a pair of recording headphones. Someone else is recording an unrefined video of his studio session using a camera that is not high-end.
A copy of the audio, albeit 20 seconds longer and with the lyrics only, is available on his YouTube channel. In this clip, the chorus is featured, and it remains unchanged from the original version.
Reactions from the public
Despite the poor-quality and overly simple video, the Stonebwoy – Slay Queen (Fvck You Cover) has elicited plenty of positive responses from the public. His aficionados have expressed nothing but gratefulness and praise for his creativeness. The simplicity of the video allows people to focus more on the lyrics.
Men relate more to the title Slay Queen since it is a widely used phrase that often has a negative connotation of women to earn a living through prostitution. Many women think that the lyrics are well-deliberated because they highlight a societal challenge in contemporary Nigeria and the world at large.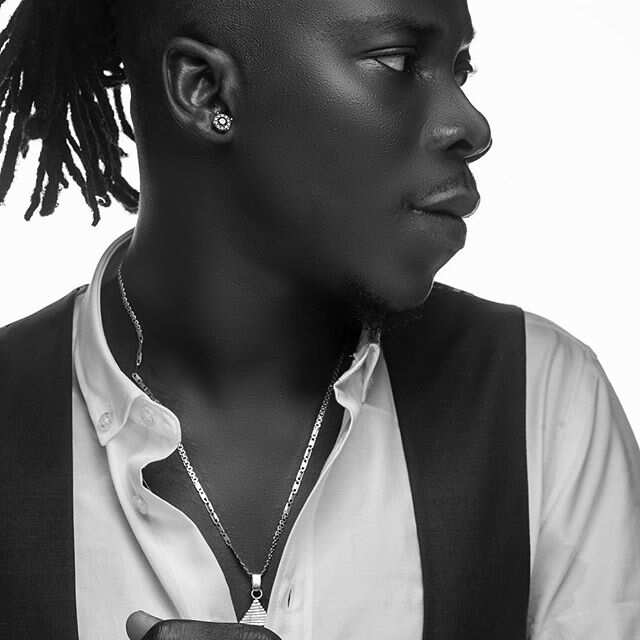 Here are some of the comments on his Facebook page:
Maxwell De-Souza: "Stonebwoy..One wish; all I want is to attend your studio session. I'll sit quietly , with a glass of juice, no phone calls nor texting, nothing… just wanna watch Magic unfold right before my eyes!"
Shadrack GodsPlan: "Apart from Gold, Diamond, Bauxite, Oil that we export, Stonebwoy is another cultural resource that we have."
Ramat Kinda: "Are u aware u are so talented. Keep it up!"
Papa Scuby: "A KING needs no introduction"
Yaw Afari: "My guy you didn't even need to put out a disclaimer….we know you are full of positivity and whoever understands and appreciate music will figure out that the lyrics are directed to no one. By the way mad composition"
Stunner Ghevu: "Sometimes when I sit down watch the music officer organized Good lyrics and frop it with passion I wonder how and where he get them from. This guy is spirit. The guy is really #god #Bhim till last breath"
Endless Ayowa Perbi Deuces: "Eeei Stonebwoy now I dey worship your picture. U are the best lyrics killer"
Godwin Fletcher: "My love for you keeps growing each n everyday..BHIM to the world."
The appreciation and love for this cover do not end on Facebook. On Stonebwoy's official Instagram page, the same trend is evident. People from different walks of life are pleased by the lyrics and his vocals. There is more positive vibe on his Twitter handle. A few people, however, have expressed dissatisfaction with the cover, but this is always expected. Haters are a stepping step to soaring greater heights, so soar higher Stonebwoy!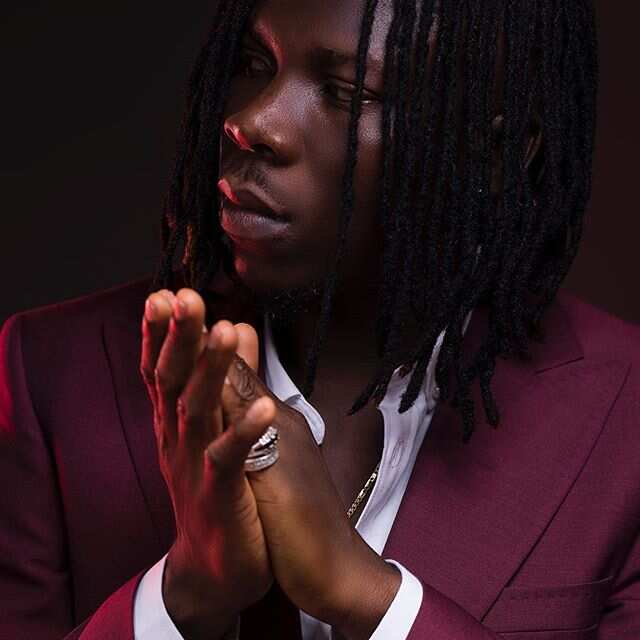 Stonebwoy, the self-declared President of Bhimnation, has outdone himself in the rendition he calls Stonebwoy – Slay Queen (Fvck You Cover). Despite having an unclear video and being only about a minute long, this song has received wide acceptance across Nigeria, Ghana and other African nations. All his fans are looking forward to the release of the complete rendition. They all hope that he wins the #fvckyouchallenge on social media. Keep checking to get updates on this cover and any other new releases by the brilliant Stonebwoy.
READ ALSO:
Omotola Jalade-Ekeinde goes down memory lane, recounts how first daughter cheated death
Don Jazzy is now off the market, says he has a babe
Source: Legit.ng