Mavrin models Galina Dub Dubenenko bio: age, height and hot photos
Galina Dubenenk Instagram photos are an accurate reflection of perfection in human creation. If beauty had a measurement value, she would definitely be the SI Unit of the female anatomy. The young model, fashionably known as Dub, rose to the limelight at a very tender age. She continues to make bold steps in the fashion industry and her career as a model. Her photogenic nature and hard work have earned her a contract by Mavrin Model Management. Ever since Galina Dub got the deal, her online fan base has been expanding tremendously. This is evident through the likes and views she receives every time she posts her catchy photos and videos. With over three million followers on her Instagram account, trust me when I say she is the masterpiece of modelling.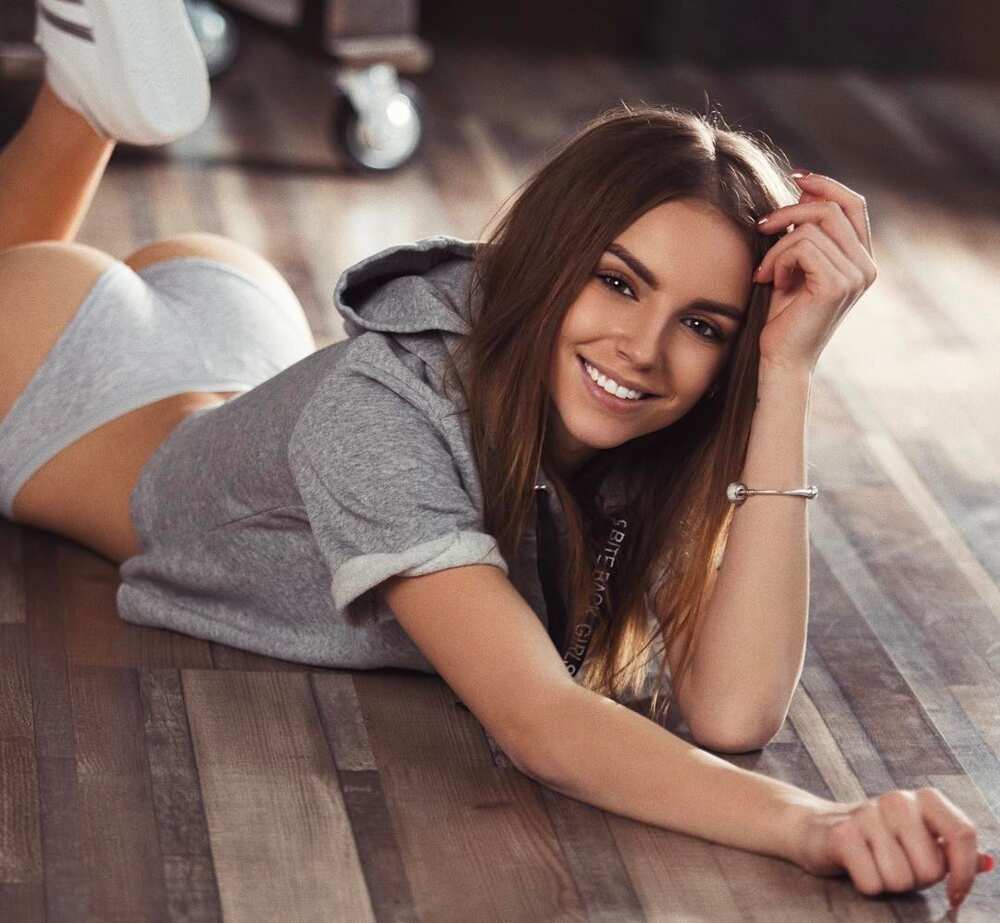 Through this article, you will get to familiarise with Galya Dubenenko career journey as a model, her origin, her current modelling projects, her age, body descriptions, her height, and finally you will get to know her more through her lovely photos as she does what she does best.
READ ALSO: Katy Tur husband Tony Dokoupil biography: age, parents, children
Who is Galina Dubenenko?
Galina Dub is a young Instagram model who doubles up as a public figure. On 1st July 1995, the Russian model was born and raised in her local town known as St. Petersburg. Galina Dubenenko, her real name, is a member of the Cancer horoscope sign. At a very tender age, Galina Dub's fate to be a model was quite evident.
Before her limelight, she ran an Instagram page under an alias "galina_dub." This brought her massive popularity among her peers. Her continuous sizzling Instagram post and modelling efforts gained her international attraction. Her dedication finally paid as she earned herself a contract with Mavrin Model Agency.
Unlike most internet celebrities and models, Galina Dubenenko bio differs when it comes to sharing additional private information about her life. Through her active social platforms like Instagram, she has yet neither shared any information concerning her early education, nor information concerning her parents, siblings, or family life. This is quite a creative strategy that keeps her fans on the toes whenever she posts on her social platforms. Besides, private life is a happy life.
Galina Dub age
Born in the year 1995 in July, the beautiful young model will be turning 24 years this July. With such a young age and great popularity, it is evident that her stardom is just beginning. Her future as a model is quite promising, and the fans cannot get enough of her beauty.
Galina Dub professionalism and career as a model
As an Instagram model, Galina Dub's chronology of Instagram posts reveals more about her journey to becoming a successful model. Just like most youths, she opened her first Instagram account under the alias Galina Dub as mentioned earlier.
On August 2014, she posted her very first Instagram picture. Through her passion for modelling, her account rapidly started to get the attention of various fashion lovers within Russia and across other social media sites. With the increase in demand for her eye-catching pictures and perfect postures, she continued to flood her social media handles with her photos. She made her debut when she landed a signing by Mavrin's Model Agency and working with other Mavrin models.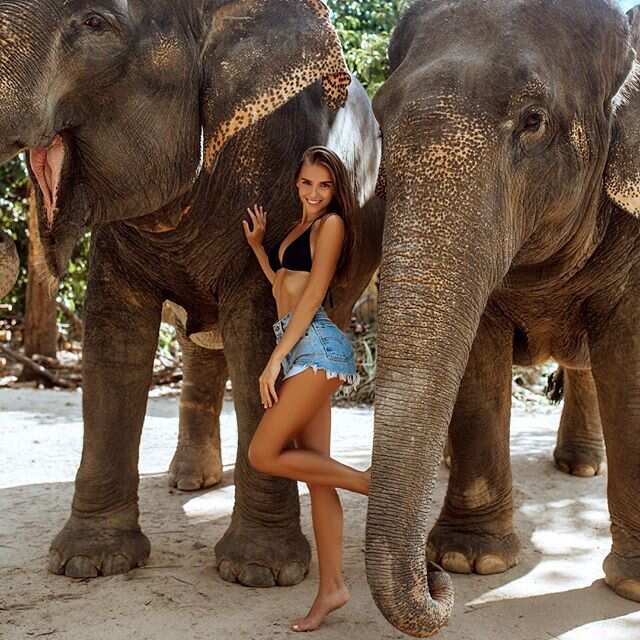 Galina Dub as a Mavrin Model
As a Mavrin's model, she was able to channel her high-quality shot videos to her Instagram page. On 5th December 2015, she opened her public modelling page and later her tweeter handle @Galina_Dub on 14th May 2016. The various social media accounts resulted from public demands by fans who could not get enough of her angles behind the camera lens. She was also featured in behind the scene video shoot and video compilations by Mavrin Agency. A good example is her 2016 live video streaming with Mavrin agency as they attended the "Tomorrowland" event for photo shoots.
Mavrins Model Agency gave her many views through their YouTube page Mavrin Studios Live YouTube channel. On her career path, she has got to work and share ideas with other famous Mavrins Agency models. A good example is Viki Odintcova, a prominent Russian model. Dubeneko upgraded to a point where she takes various photoshoots rocking some of the globally famous fashion brands. You will notice that as a model, she is dressed in some of the best summertime wears and lingerie such as Calvin Klein.
Galina Dubenenko hot body description
On a scale of one to ten, Galina Dub hot snaps are a straight 10. As a professional model, Galina has a perfect tight body, perfect curves, and perfect right height that matches her slender body. Galina Dub height is 5 feet, 9 inches (1.75 metres). She weighs about 123Ibs (56 kg). Her ideal body size from her bust to her waist and hips is 31, 24, and 33 in that order.
READ ALSO: Nikita Dragun bio: age, height, ethnicity, boyfriend, before and after photos
Modelling lifestyle
With her priceless model body, it is no surprise that Galina Dub lives a healthy life both physically, mentally, and spiritually. She is a gym enthusiastic and attends dance classes to maintain that flat tummy. She posts her gym video shoots to her various social to share her daily activities. In one of her most viral video, she is seen doing squats and lifting dumbbells as part of her daily workout routine. This attracted over 3.9k views.
When it comes to nature, she possesses a young, free, and wild heart. Her posts images with various nature scenes and animals are enough evidence that she is a nature lover. Even when in nature, she adds her touch of glamour making the resulting shoot a masterpiece. There are numerous trending photos of her lying beside a lion's curb. In another, she is seen standing between two elephants with her beautiful outfit. She is quite a daredevil model. She has her photo while holding a snake around her neck!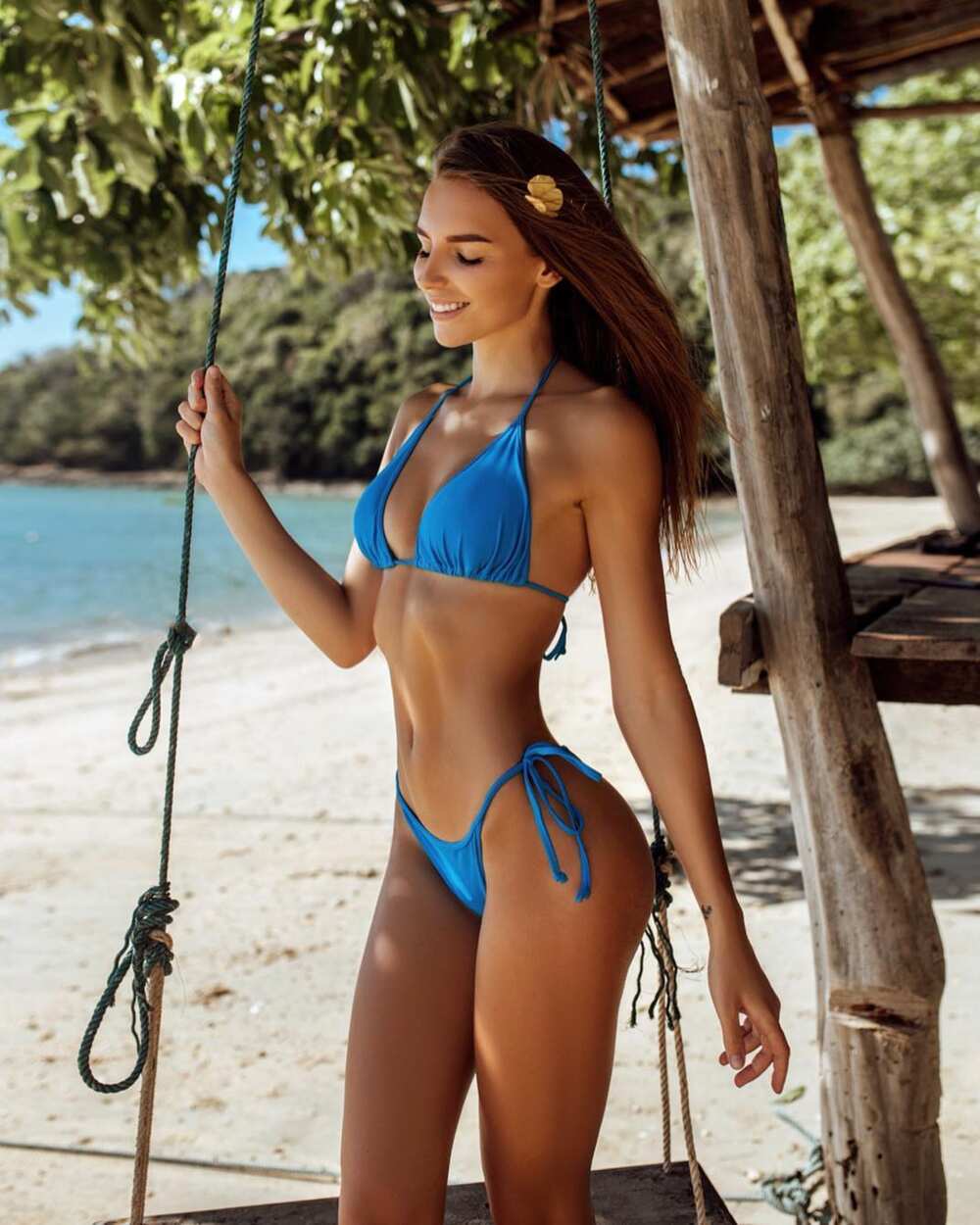 Galina Dub net worth
She surely must earn well from her modelling career. At her young age, she is estimated by professional models to be about $500,000 in net worth. It is important to note that she has not disclosed anything concerning her payments or current net worth. The value mentioned above is an estimation when a comparison is made between her and other models who are at a closer level and success to hers.
Bagging $500,00 at 25 years can only make life better. Galina is all about that luxurious lifestyle. This is through her Instagram photos that prove her high life. If you are a keen observer, you will notice that she always wears the best designer fashion clothes available in the market. Her Instagram stories are full of her vacation pictures with fellow models.
She enjoys travelling to various countries and experiences different cultural diversities that life brings her way. She bares numerous pictures posing next to numerous international monuments such as the Eiffel Tower in Paris.
Who is Galina Dub dating?
The iconic Instagram model is considered to be single by most of her fans and sources. She has never been involved in any dating rumours or been involved in any relationship scandal. As mentioned earlier, she lives a private lifestyle. She specifically focuses on her career advancements and on marketing herself as a top model at Mavrin Agency.
With over one million followers in her first Instagram account and 116k followers in her second account, it is evident that Galina Dub is a sensational Instagram model to focus on. With her career booming at a very young age of 23, it is safe to say that we should be on the look for the iconic Russian Model. With her current cooperation with Mavrin studios, she leaves the internet society demanding for more and more. Follow her through her social handles to get exclusive updates about her modelling career and lifestyle.
READ ALSO: Amanda Elise Lee bio: age, height, fitness career, husband
Source: Legit.ng