Joe Rogan net worth, house, age, height, wife and kids
If you happen to ask several people: "Who is Joe Rogan?" You will probably hear different answers. One will call him a stand-up comedian; others will say that he is a martial arts expert or commentator. It does not actually matter, because first of all, he is a celebrity and a wealthy man. How rich is he and what is Joe Rogan net worth? If you want to know the answers to these questions, just go on reading the article!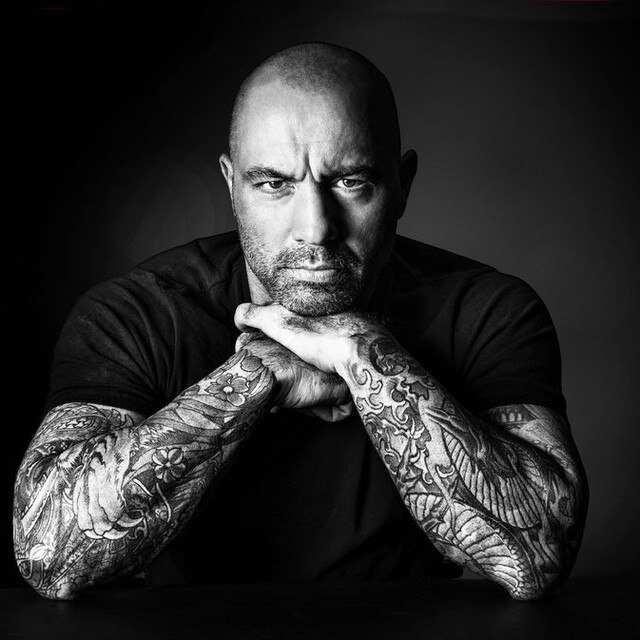 Not all people are able to be really good at several occupations or arts at once. Rogan is that particular personality who risked and tried everything from sport to comedy and therefore succeeded. So what exactly he did? You will find it out if you keep on reading!
What is Joe Rogan net worth and how did he manage to earn it?
The celebrity's net worth is believed to be amazing $25 million! When did he earn it all? Well, he may seem older than he looks, that is why it is essential to know the answer to the question: "How old is Joe Rogan?" He was born on August 11, 1967, and, therefore Joe Rogan age is fifty-one for today. Just imagine, only on his podcasts (that are one of the most recognisable in the world) he gets from seven million to ten million downloads and views, and therefore, the speaker is believed to get $75,000 from each episode.
Everything started with comedy. So what were his first career steps?
In 1988, young Joe began his stand-up comedy career in Boston. It was just before he moved to New York. Joe was good at this art and soon became a regular performer at The Comedy Store. Moreover, to get more income, he resorted to acting in sitcoms like Hardball land News Radio.
READ ALSO: Christian Okoye: wife, son, net worth, highlights and football life
In the 1990s, the comedian was offered to do post-fight interviews for the UFC (Ultimate Fighting Championship). It was an excellent job for martial arts expert. By the way, by that time he already was the winner of US Open Tae Kwon Do Championship, the winner of the Grand Championship, and Massachusetts Full Contact Tae Kwon Do champion with a black belt in Tae Kwon Do. So his comments were vivid and quite professional, and he became really known as an Ultimate Fighting Championship commentator.
He worked on such famous shows as The Zookeeper and on and Fear Factor. In 2013 he released his own SyFy show Joe Rogan Questions Everything. The other his projects were:
Here Comes The Boom (Movie)
Las Vegas (TV Show)
Good Morning, Miami (TV Show)
Just Shoot Me (TV Show)
UFC Ultimate Insider (TV Show)
This Is Not Happening (TV Show)
It's a Very Merry Muppet Christmas
Gran Hermano: La Novela (TV Show)
Hardball (TV Show).
He also was an executive producer for Joe Rogan: Rocky Mountain High and Joe Rogan Questions Everything. Later Joe also was a star guest in the following shows:
StarTalk (TV Show)
Any Given Wednesday with Bill Simmons (TV Show)
Inside MMA (TV Show)
The Tonight Show With Jay Leno (TV Show)
The Rosie Show (TV Show)
The Green Room With Paul Provenza (TV Show)
Jimmy Kimmel Live (TV Show)
On Air with Ryan Seacrest (TV Show)
Late Late Show with Craig Kilborn (TV Show) and many others.
One may also find his jokes on the internet and listen to them. He has a lot of comedy albums, and they are:
I'm Gonna Be Dead Someday (2000)
Live From the Belly of the Beast (2001)
Joe Rogan: Live (2006)
Shiny Happy Jihad (2007)
Flying Monkeys from Space (2010)
Live from the Tabernacle (2012)
Rocky Mountain High (2014).
Recently, in 2018 the actor finished his work on the movie Joe Rogan: Strange Times. The project was released at Netflix studio. Besides, he goes on working as a commentator and releases his podcasts.
All these projects brought him his net worth and even something more, something, that is more precious than money – love of his fans and fame. Today the star is available on his Instagram with six million followers and his Twitter with almost five million readers.
How is Joe Rogan net worth spent?
Of course, the comedian spends his money on family and luxurious life. He and his family live in one of Southern California's wealthiest communities, Bell Canyon. His big mansion is estimated at $5 million. Joe Rogan house includes the following facilities:
Six bedrooms on the ground floor;
Big windows with chic views;
A foyer with a sculptural chandelier;
A covered balcony;
A swimming pool;
A wine cellar;
Amazing walls of glass;
The mansion is decorated in white and is erected in a modern style.
Of course, the actor needs a big house because he has got a big family. The man is married. Joe Rogan wife is an ex-cocktail waitress Jessica Ditzel. She is really lucky because she had married witty, active, strong, handsome and tall (Joe Rogan height is 5'8 feet or 172 cm) man in 2009.
Joe Rogan family consists of four beautiful women! So, perhaps, the millionaire needs much money to sustain all this beauty. The matter is that aside from the beauty-wife, the actor is blessed with three daughters, but only two of them are Joe Rogan kids. Jessica gave birth to their first baby girl in 2008, and to the second in 2010. The third daughter is Rogan's stepdaughter. His wife already had a child when they met.
Despite the fact, that the star appreciates to keep his private life private and often avoids speaking about his family, Joe Rogan wife and kids were spotted together when they had a walk and the world saw his beautiful daughters.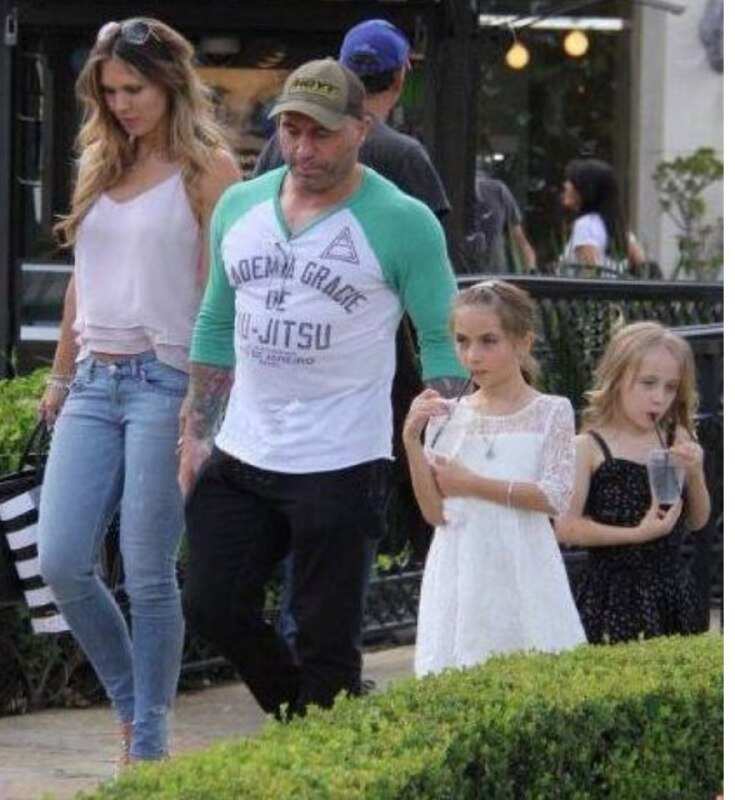 So Joe Rogan net worth is impressive. The most exciting thing about it is the way he has earned it. This multi-talented personality has left a tremendous creative heritage for those who love humour and sport and he goes on working on more interesting TV projects that may only please those who like witty, qualitative jokes.
READ ALSO: ESPN Cassidy Hubbarth: age, height, ethnicity, net worth, is she married?
Source: Legit.ng