Positive words can make you feel better. It does not even matter whether these words are said by your parents, friends, teachers or even by an unknown person. There are so many incredible quotes and sayings that can lift you up and bring incredible emotions. Check out our collection of smile quotes which can brighten your day.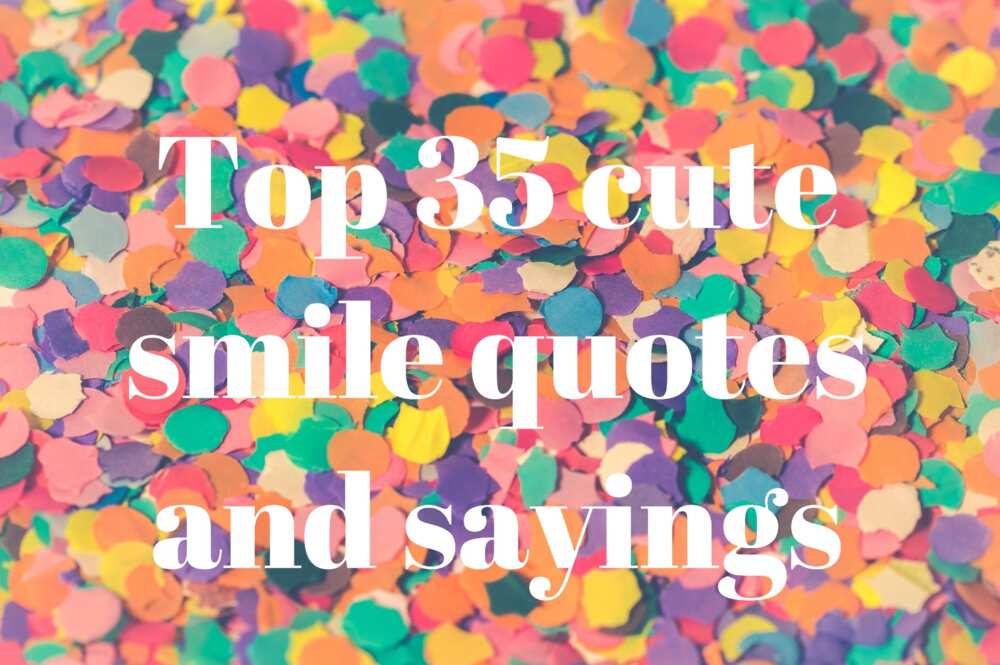 A smile can influence your mood positively. Have you ever noticed that you might feel more confident when you smile, and everything starts to bring you only positive emotions? Smiling also can help you to reduce stress and even lower your blood pressure. It means that whenever you smile, it is beneficial not only for your mood but health as well.
Quotes about smile can become the right tool if you want to make your day brighter or give positive emotions to people you love and appreciate. You will be surprised how many quotes on smile of famous people can be found online. We have gathered the cutest and sweetest sayings and quotes that make you smile.
Best smile quotes
"Smiling is definitely one of the best beauty remedies. If you have a good sense of humor and a good approach to life, that's beautiful." – Rashida Jones
"If you're not using your smile, you're like a man with a million dollars in the bank and no chequebook." – Les Giblin
"It was only a sunny smile, and little it cost in the giving, but like morning light it scattered the night and made the day worth living." – F. Scott Fitzgerald
"Let my soul smile through my heart and my heart smile through my eyes, that I may scatter rich smiles in sad hearts." – Paramahansa Yogananda
A smile remains the most inexpensive gift I can bestow on anyone, and yet its powers can vanquish kingdoms. – Og Mandino
"I was smiling yesterday, I am smiling today, and I will smile tomorrow. Just because life is too short to cry for anything." – Santosh Kalwar, Quote Me Everyday
"Even if you cannot change all the people around you, you can change the people you choose to be around. Life is too short to waste your time on people who don't respect, appreciate, and value you. Spend your life with people who make you smile, laugh, and feel loved." – Roy T. Bennett, The Light in the Heart
"If you have only one smile in you, give it to the people you love. Don't be surly at home, then go out in the street and start grinning 'Good morning' at total strangers." – Maya Angelou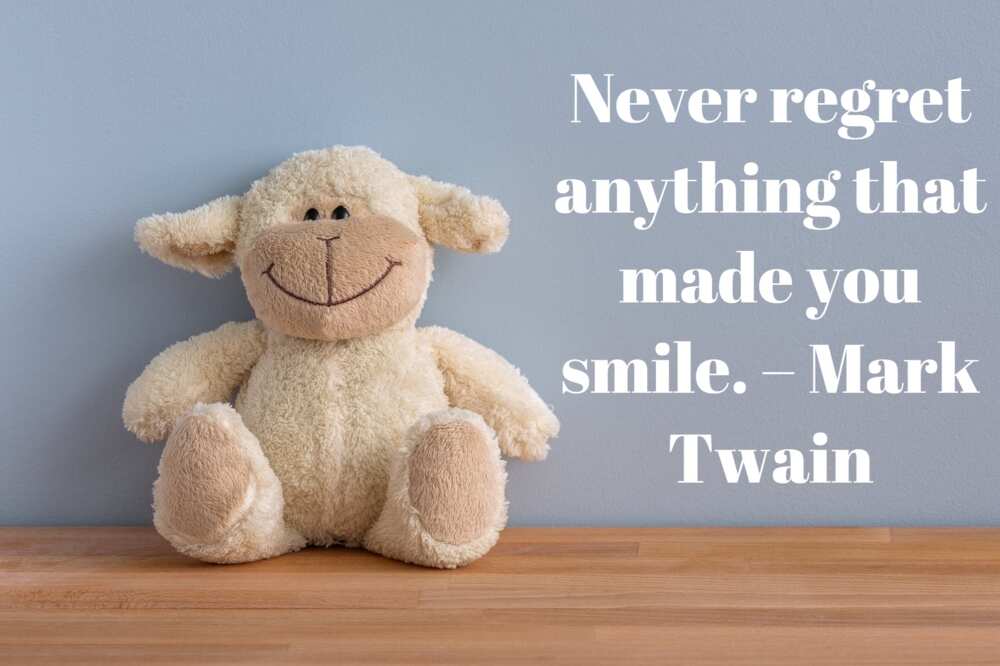 "Dance. Smile. Giggle. Marvel. TRUST. HOPE. LOVE. WISH. BELIEVE. Most of all, enjoy every moment of the journey and appreciate where you are at this moment instead of always focusing on how far you have to go." – Mandy Hale, The Single Woman: Life, Love, and a Dash of Sass
"We are not going to change the whole world, but we can improve ourselves and feel as free as birds. We can be serene even amid calamities and, by our serenity, make others more tranquil. Calmness is contagious. If we smile at someone, he or she will smile back. And a smile costs nothing. We should plague everyone with joy. If we are to die in a minute, why not die happily, laughing?" – Sri S. Satchidananda, The Yoga Sutras
"If you smile, I will smile too. And it doesn't matter whether you see my smile or see yours. After all, the most important is not what we see. Much more important is what we feel." – Elchin Safarli
"Never stop smiling, even when you are sad: someone can fall in love with your smile." – García Márquez Gabriel
"It takes a little bit to make you laugh, but one tiny smile is enough to make everything possible." – Sesbron Gilbert
"Even when everything goes wrong, keep smiling." – Bob Marley
"A smile is worth nothing but gives a lot. It enriches those who receive it, not impoverishing those who provide it. It lasts a moment and sometimes remains in the memory forever. No one is rich enough live without a smile, and no such poor man would not become richer of it. It creates happiness at home, creates an atmosphere of benevolence and serves as a password for friends." – Dale Carnegie
READ ALSO: Top 20 bravery and courage quotes to inspire you
"She smiled, and it seemed to me that the whole world had become brighter." – Erich Maria Remarque
"She always smiled so affably that I wanted to take and carry her smile with me." – Haruki Murakami
Smile, even if you are very sick, feel distressed and want to cry, smile with sincere joy, straighten your shoulders and stand up straight, as if you are happy and proud and want to sing with happiness. The body will believe and rejoice, maybe not immediately, but very quickly.
Quotes to make a girl smile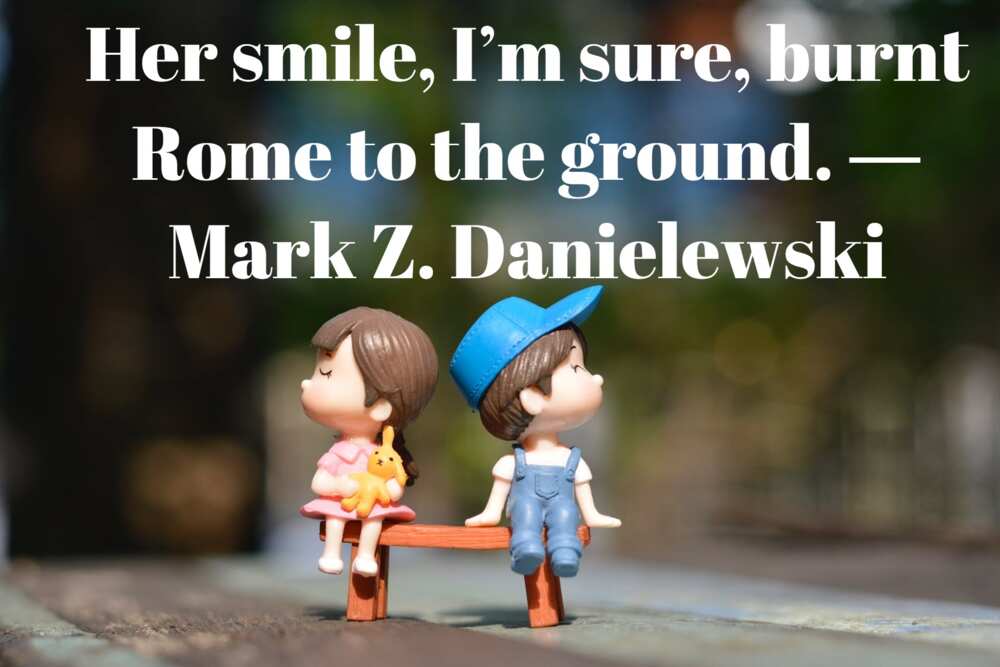 When a girl smiles, it means she trusts you. Sincere woman's smile is one of the most beautiful things in the world. Check some really cute quotes to make her smile.
Today is a starry sky. Do you know how does the brightest star in the sky looks like? This star is reading my message right now and smiling for sure!
I cannot even imagine what I would do if there were no you. I would enjoy life, you may think. You are wrong then, there is no point in my life without you in it. I am grateful to our fateful meeting and you for being in my life, my beautiful love!
I am madly missing your breathtaking smile. I want to hold you tight and stay with you forever because we cannot exist without each other.
You know, it was suddenly cold outside, black clouds appeared in the sky, and all that happened because you were frowning! Just smile, and the sun will come out immediately!
I just hate you... when I do not see you next to me.
I beg you, do not be afraid, please, if you wake up one beautiful morning, open your eyes and find yourself in a cramped and dark room, do not be frightened, because you are in my heart. I love you!
Let us keep quiet together, and we will enjoy each other, one night we will vigorously scream, but from love, not from fright.
I am sending you a thousand radiant smiles by virtual mail: take only one of them and try it on, and I want you to put the rest under a soft pad and take out one piece every morning because you are mind-blowing when you smile.
There are only two periods when I want to be with you – it is now and always!
Being in love with such a lovely creature as you are is identical to breathing – if I stop, then I will die.
When I meet with God in heaven, first of all, I will bow to him and thank him for giving me the best gift ever, which is you.
Do not look for a reason to smile – just smile and enjoy your life.
Use these smile quotes to make your day brighter. If you smile at someone, their day is going to be full of happy moments as well. Laughing and smiling have a positive influence on your mood, health. and life in general. Do not forget to smile every day and you will notice how everything around you positively changes.
READ ALSO: 50 wedding wishes, messages and quotes