You must have heard the name of Pamela Adlon. If not, you must have heard her voice in an extremely popular animated movie King of the Hill or at least seen her in Grease 2 or Californication. But this woman is not the only talented member of the Adlon family. Pamela has a daughter Odessa Adlon, and she is a rising star.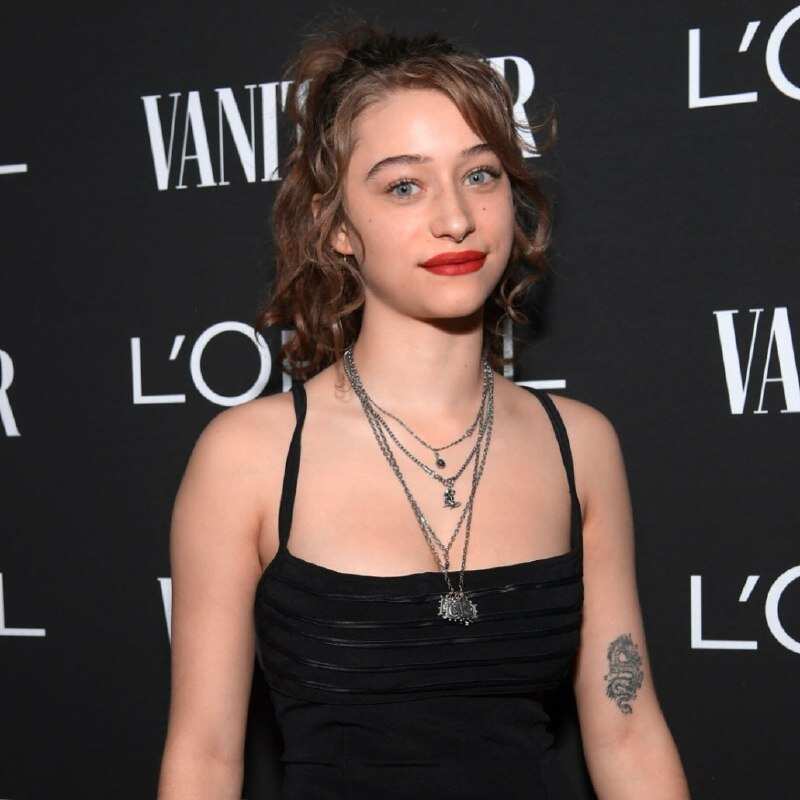 Can talent be transmitted from parents to children through genes? Nobody can tell it for sure. However, these mother and daughter prove that there is such probability. So what else Odessa inherit from her mother? Go on reading to find it out!
Who is Odessa Adlon?
Odessa is one of three Pamela Adlon daughters. She is also involved in the cinema and television industry, like her parents. You could have already seen her in such projects as "Liv," short movie "What About Barb?" "Lady world" and "Better Things." It does not seem a lot, but the young girl only started her career and goes on developing it.
She is a wonderful and pretty girl followed by a significant number of people on Instagram due to her beautiful photos. The matter is that not every grown-up celebrity can boast with such number of followers. Perhaps, this lady could have become a model, but all she is interested in is acting, and she does it professionally.
Facts from Odessa Adlon bio
The actress was born in 1999. Therefore Odessa Adlon age is 19. If you wanted to know Odessa Adlon birthday is June 17th. So soon she will be 20.
Odessa Adlon parents are creative people. Mother – Pamela Adlon is an actress and a director, who took part in such projects as "Better Things," "Californication," "9 Full Moons," and "The Big Bang Theory." Father – Felix O. Adlon is the screenwriter and producer of movies Salmonberries, Eat Your Heart Out and Mahler on the couch. The couple was together for 14 years but got divorced in 2010.
READ ALSO: Annie Verret bio, parents, college and relationship with Jordan Spieth
The young lady has two sisters: the older one called Gideon and a younger one named Rocky. Gideon is an actress, known for the comedy named "Blockers" (2018) that appeared recently on cinema screens. The younger sister – Rocky is also an actress known for her role in "Conception."
The young actress graduated from Charter High School of the Arts Multimedia & Performing or CHAMPS, and shortly after that, focused on her career.
She appeared on TV for the first time in 2016 in the episode of Defiance, and her first movie was called Nashville.
Among the girl's hobbies, it is necessary to mention the following: she plays guitar and piano and sings well; she enjoys painting, drawing, designing, sewing, clay-making, crafting, and wood burning; besides, she adores unique fashionable clothing.
The girl is also "The Simpsons" fan and several times was spotted in T-shorts with these characters.
Odessa Adlon hot and crazy photos on her Instagram brought her 183 thousand followers, and it is entirely objective. The matter is that the actress definitely knows how to make cool and alive hype pictures that present aesthetic value.
She is also not shy to express her feelings towards contemporary American president. On her Instagram account, the girl posted a picture where she showed her discontent with Donald Trump.
What is known about Odessa Adlon private life?
The beautiful young actress is mot married, but her heart is busy. She, apparently, decided not to change the traditions of her family and started dating with a creative personality, with an actor too. The name of her beloved is Jaden Smith. You could have seen him in "The Pursuit of Happiness" and "After Earth" (where he was filmed together with his father, Will Smith). Besides, the young man is a rapper who won an MTV award for his performance in "The Pursuit of Happiness."
Odessa Adlon and Jaden Smith began dating in early 2017. You should also know that he helped Project Zambia and Hasbro to take care of children in Zambia whose parents died of AIDS. Jaden Smith and Odessa Adlon were spotted on mutual photos many times, and although they have not confirmed the fact of dating officially yet, they do not deny their affaire. In any case, these two look stylish together.
Jaden Smith and Odessa Adlon relationship began shortly after he ended his romance with model Sarah Snyder the previous year. They already managed to appear together on the red carpet of Better Things and have a rest with the Smith family on vacation in Hawaii. So the love story of these two young and talented personalities moves on, and it is interesting to follow it.
Odessa Adlon is one of those young, beautiful and still fragile rising stars. She does not have many projects to boast about she is still worth watching out for.
READ ALSO: Genevieve Nnaji's daughter biography: top facts about Chimebuka