Salli Richardson Whitfield: age, net worth, parents, husband
Are you still sure that you know all about Salli Richardson–Whitfield? This awesome woman is a famous media personality, a skilful actress, and a film director whose fame seems to get better with time. In the past, she was rumoured to have romantic relationships with Hollywood stars like Sean Combs and Matthew McConaughey. What about now? Is Salli Richardson still married?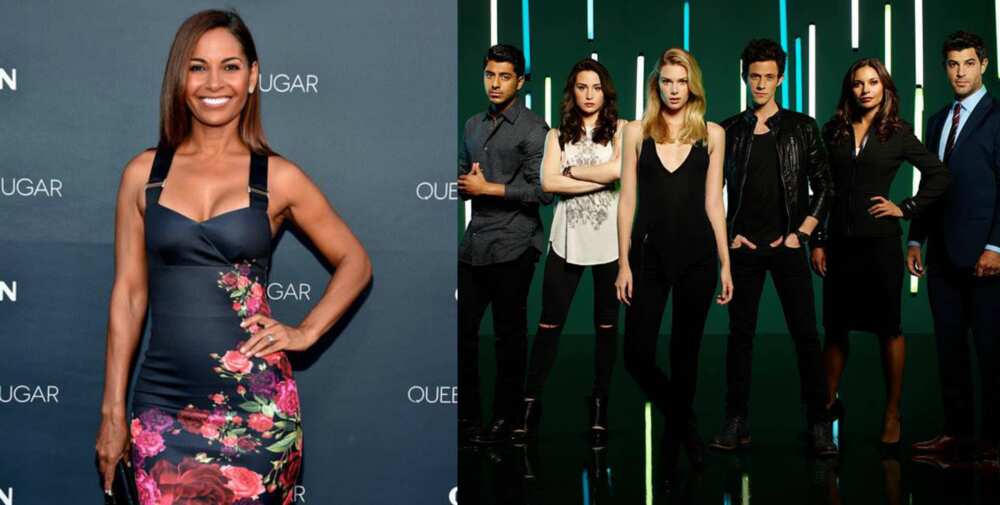 Fame seems to be the key to everything: it opens the doors of the most luxury clubs, hotels, prosperity, and advantages one could only imagine. However, the path to success is hard and thorny. One should fall hundreds of times before he or she reaches the target goal.
Salli Richardson Whitfield is a successful actress. She has played a lot of different characters but what about her real-life story? Is it as exciting and happy as her movies?
Who is Salli Richardson?
Salli Richardson is a talented entertainer. She has made a significant impact on the development of the movie industry and can boast of appreciation of fans of all ages. You make sure that it is true if you visit her social media accounts. She is an active user of Instagram, Twitter, and Facebook.
While watching the movies the actress stars in or looking at her beautiful pictures, the thoughts of Salli Richardson age unwillingly visit our minds.
How old is Salli Richardson?

When did the story of the star start? For the first time, Salli Elise Richardson gave her first smile to the new world on November 23, 1967, in one of the hospitals of Chicago, the regional unit of Illinois, in the USA. This tiny creature had no least idea what surprises expect her in the future on the path to success.
At present, the actress is 51 years old. The woman has gone past the middle ages. However, she still looks attractive, is not she?
Who were the lucky parents?
READ ALSO: Jerry Trainor now: age, height, net worth and photos
Do you know who Salli Richardson parents are?
The mother of the distinguished actress is African American. Her name is Marcia Harris. This woman worked as an operator at a recording studio. Salli's father had white skin and Irish-Italian roots. His name was Duel Richardson.
Apart from the new-born daughter, Salli Richardson family had three more children. All of them were boys: Josh, Chad, and Nalin.
What is Salli Richardson net worth?
The ticket to the world of acting and television was not sudden luck. The girl began her acting career in Koomba Workshop Theater, at the University of Chicago Laboratory Schools. It was the exact time when she realised the goal of her life – to become an actress.
Later, she got an opportunity to perform small and primary parts in various movies:
"Prelude to a Kiss, Mo' Money, Posse"
"Sioux City"
Her star began to shine brighter in 1994 after the release of the comedy "A Low Down Dirty Shame." Such a great success was followed by acting in the comedy-drama series "Eureka." Among the most prominent artworks also are "I Am Legend," "Black Dynamite," and "Stitchers."
Moreover, you might all hear her voice while watching a set of mid-1990s Disney afternoon tunes called "Gargoyles" (her voice belongs to Elisa Maza).
In total, the actress took part in twenty-eight movie lines and thirty-four TV shows. Thus, she became a respected person whose talent was much appreciated by the film directors. They wanted to see her more and more, showing her acting ability.
Being of high demand means to get higher fees. The current sources do not announce the official salary of the actress. At present, the estimated Salli Richardson Whitfield net worth is $2 million.
Agree that it has always been hard to find true love when you are on a stage or a particular location, acting with famous male actors. However, this attractive lady managed to find a man she could trust, too.
READ ALSO: Anne Hathaway husband Adam Shulman bio: age, height, net worth
Who is Salli Richardson husband?
Do you want to know who the famous film producer is married to? Well, a perfect man of our heroine is Dondre Whitfield! He is also an actor.
Salli Richardson-Whitfield husband comes from Brooklyn, New York. His parents gave birth to a boy on May 27, 1969. After Dondre grew up, one might see his first steps on the TV in a show "The Cosby Show."
You might see him starring in the following movie series:
"Two Can Play That Game"
"Pastor Brown"
"Middle of Nowhere"
"Make It or Break It"
"Mistresses"
"Queens Sugar"
You will be surprised to discover that the two beloved people were dating for five years. On September 8, 2002, they finally got married.
The couple gave birth to two children:
Parker Richardson-Whitfield (a daughter)
Dondre Terrell Whitfield Jr. (a son)
Salli Richardson Whitfield husband devotes plenty of time to his two children: he visits the premieres of cartoons with his daughter and mentors his son in the boxing ring.
How did he manage to combine work and spend a lot of time with children? Is he a super-father or it is just the power of parental love? Dondre likes to share pictures of his kids on Instagram and show what a happy father he is.
The attitude of Salli Richardson-Whitfield to her family is equal to Dondre's. She mentioned that in the interview when the journalist asked her a question about happiness. She said that her husband and two children raise her spirits and make her feel happy every day.
"Yes! My husband, Dondre, and my two children make me incredibly, incredibly happy. Plus, I get to go to work doing a job that I love. I'm very happy and grateful."
Moreover, Salli Richardson wondered how she could be unhappy if she had a wonderful job and the best family ever. Perhaps, it is the real recipe of happiness for all us: to be thankful for all we have and love the work we do.
READ ALSO: Heidi Rhoades bio: age, net worth, partner and photos
Source: Legit.ng