Top 20 bravery and courage quotes to inspire you
Are you feeling unmotivated and down right now? Read our courage quotes and become your own hero of the day. Lack of bravery and determination sometimes happens to everyone, but you must feel really lucky as we are right here to help you find necessary vibes and change your life for better with the words of wisdom we have prepared for you.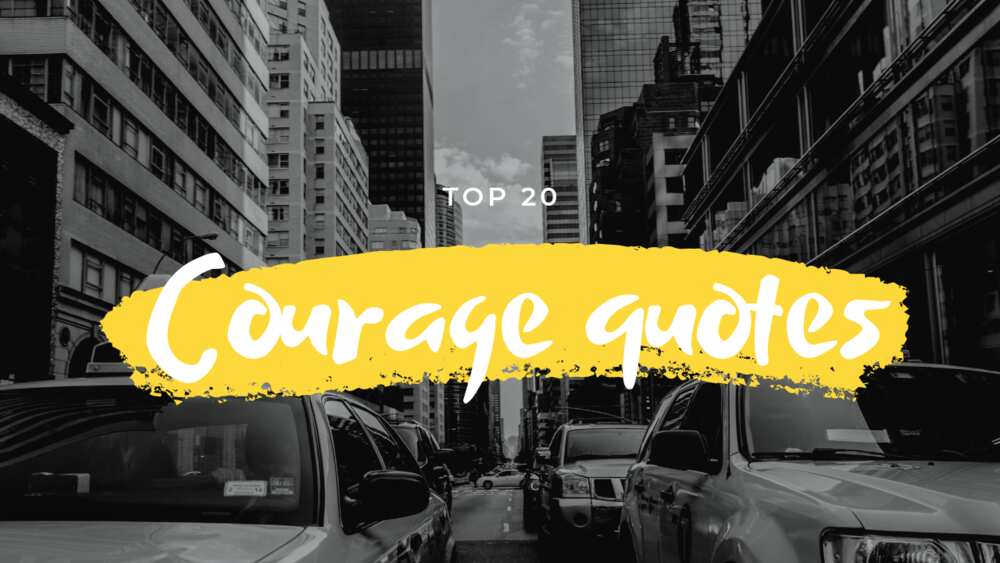 Fundamentally, being courageous means to risk the known for the unknown, the familiar for the unfamiliar, the comfortable for the uncomfortable. It is a significant journey to an unknown destination. A person never knows whether they will succeed or not. This is a gamble – but only players know what life is.
Good quotes about courage and strength
These quotes about courage and bravery will inspire you not to hesitate, worry too much about how to choose the right direction, as this is one of the original problems. People are always taught never to do anything incorrect or beyond, and they become so hesitant, so frightened, so afraid to do something wrong, that they get stuck in one point. Make as many mistakes as possible, just remember one thing – do not make the same mistake twice, and you will grow.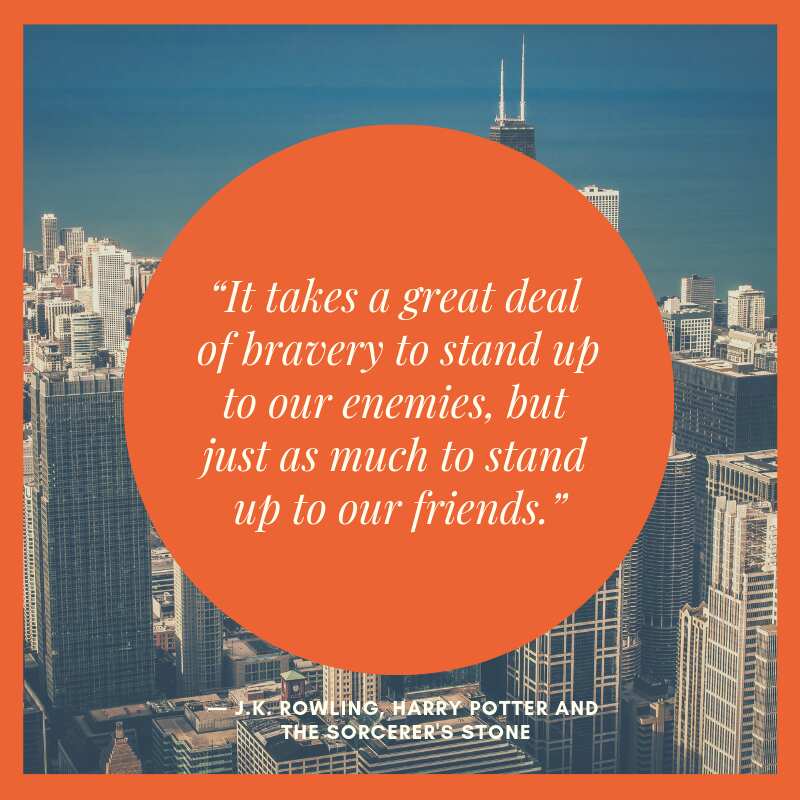 Unusual endurance is possessed by people who save people from various emergency cases. These are, for example, firefighters, rescuers, or doctors. They do not give up in an obstinate moment but fight for the life and salvation of people. But an ordinary person, who was not afraid to get the little kitten from the tree is the same brave as people of extreme careers.
Bravery can be different. Sometimes courage borders on recklessness, and then incredible and unpredictable deeds are accomplished. But sometimes the brave heart can be found in a timid, shy and humble person.
A brave man has the backbone to take a firm decision and goes to the end in his endeavours. Self-confidence gives bravery to this person and drives away his or her fear. But to become a brave man, you must have great willpower, patience, some perseverance, as well as faith in yourself.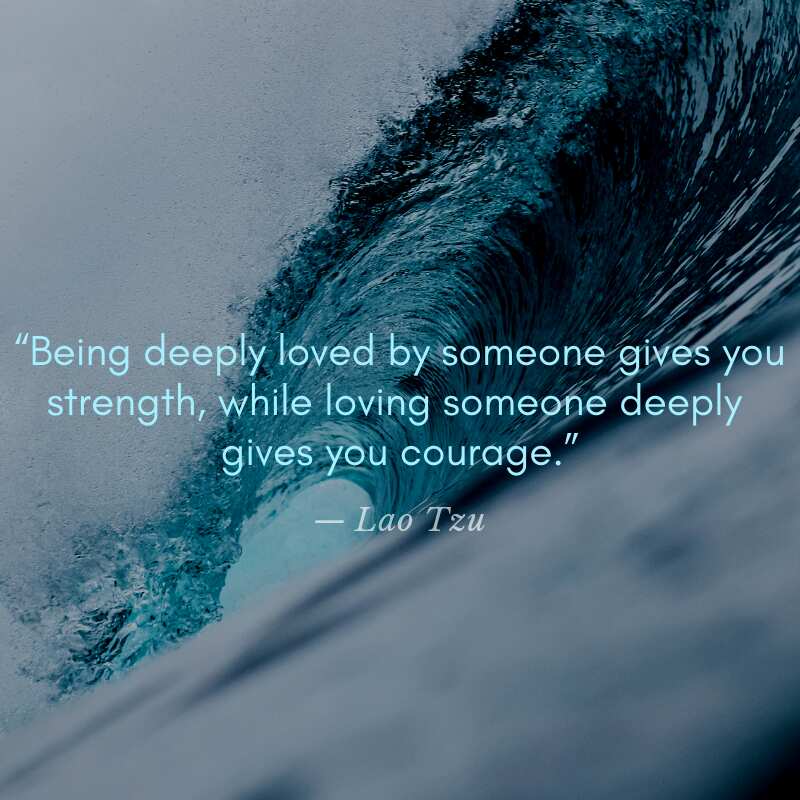 Bravery is the presence of determination in all situations, which is the fearlessness and strength inherent in man. Also, bravery refers to the ability to do things in a certain way, despite disadvantageous circumstances. No wonder they say "he picked up all his courage and spoke directly," "she had the heart to act in her own way."
Fortitude is the ability to fight with and overcome your fears, the ability to show firmness, bravery, determination and independence. Endurance is not always manifested in prominent things. It is also evident in small deeds.
Courage and bravery are one of the most important characteristics for a person. According to them, one can judge how much this person can empathise with the misfortune of other people, and all the living beings because power comes when we no longer think about ourselves, but about our close people, friends and all people living on earth.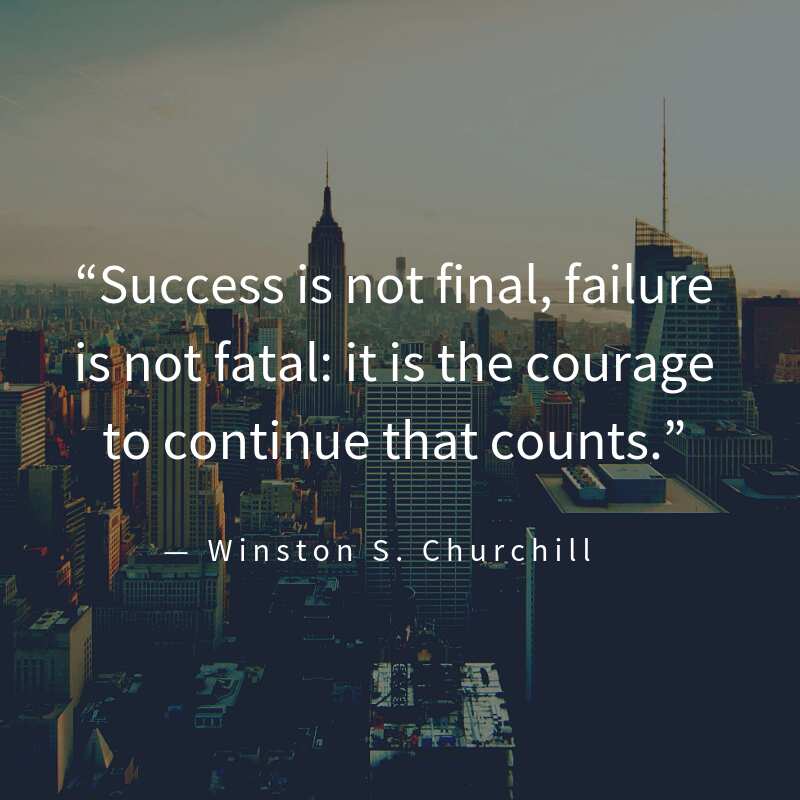 Courage is an indicator, first of all, of upbringing and moral values of a person. A brave man is a man who acts for the good and the sake of something, overcoming difficulties, fear, pain, and overcoming himself.
Courage begins by opening up and letting others see themselves the way they are. It is essential to show who we are in our very depth, and not what knowledge we possess. Such honesty is not always comfortable, but there is not a wink of weakness in it. If you want to be happy, stop trying to be perfect in everything. Nothing will change your life more than the realisation that evaluating yourself based on the opinions of others is a waste of time.
You can compare your own boldness, when no one suffers from this impulse, except you, with cautious and thoughtful audacity and bravery which lead to fewer losses and adverse consequences. Bravery can be thoughtless, and there is an act of deliberate and calculated tenacity when all possible outcomes are assessed, and your capabilities are appropriately estimated.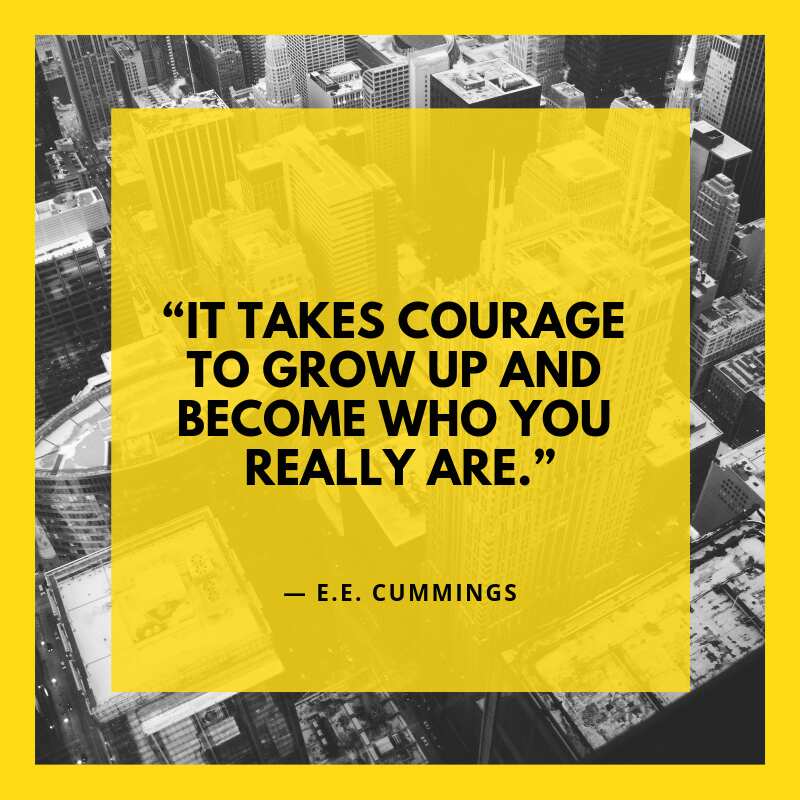 Bravery is the attribute of a person, due to which he or she stands out from the general crowd, because, unfortunately, not so many people can overcome the fears that are rooted in them. That is why, under the uniqueness and rarity of this property of the human soul, it is praised by the odes in many works of literature, cinema, theatre and works of art in general. But a person who demonstrates determination by his actions and by his efforts always has to overcome himself. And in general, it is stress for any person which only brave people can really master.
READ ALSO: Law of karma: 12 tenets that will change your life
Speaking of such a subtle quality as courage, we must always take into account the circumstances in which this or that person found himself. The manifestation of it is considered only when you manifest it consciously, taking the first, not imposed step, to help. There are many examples of heroism and not every one of them will be desirable from the point of view of logic and genuine willingness.
You should feel this fine line between fanaticism and heroism. In addition, excessive testimony of one's determination cannot lead to universal acceptance but only complicate your situation. So from this, we can conclude that every person can and should be courageous, but has to be reasonable in it.
Inspirational quotes about courage
Each person is obliged to mentally educate themselves, learn to balance their emotions, believe in their inner strength, pull themselves together and not give a sense of fear to overcome themselves, to be really brave, but of course, you need to know when enough is enough.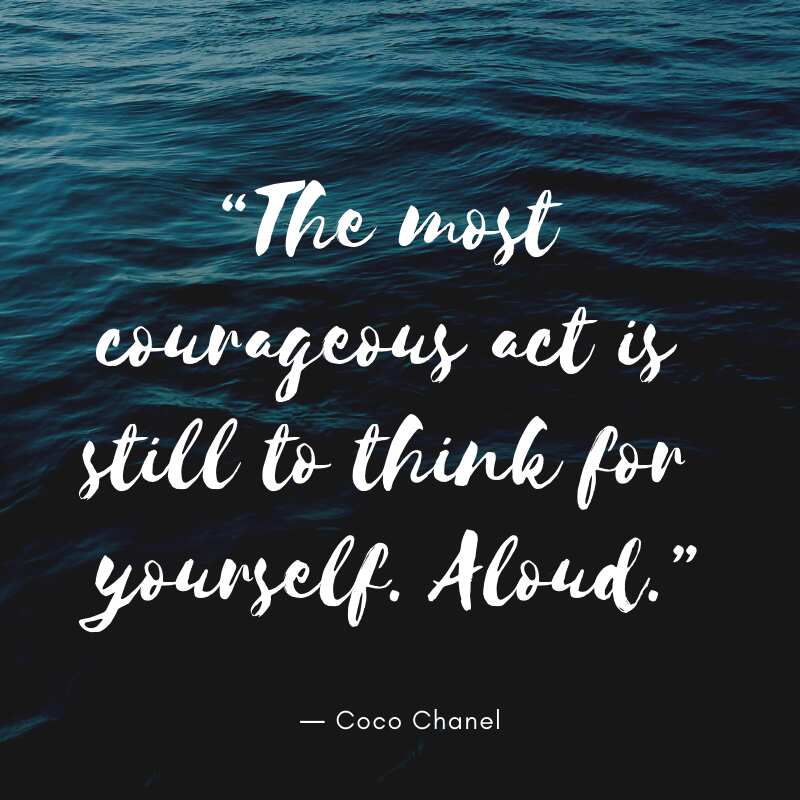 And if you lack the determination to overwhelm yourself and become another person, read these quotes about courage from famous people, who have obviously made a step beyond their accustomed life and environment to become successful.
"Whatever you do, you need courage. Whatever course you decide upon, there is always someone to tell you that you are wrong. There are always difficulties arising that tempt you to believe your critics are right. To map out a course of action and follow it to an end requires some of the same courage that a soldier needs. Peace has its victories, but it takes brave men and women to win them." – Ralph Waldo Emerson
"You gain strength, courage, and confidence by every experience in which you really stop to look fear in the face. You are able to say to yourself, "I lived through this horror. I can take the next thing that comes along." – Eleanor Roosevelt
"Being brave doesn't mean you go looking for trouble." – Mufasa, Lion King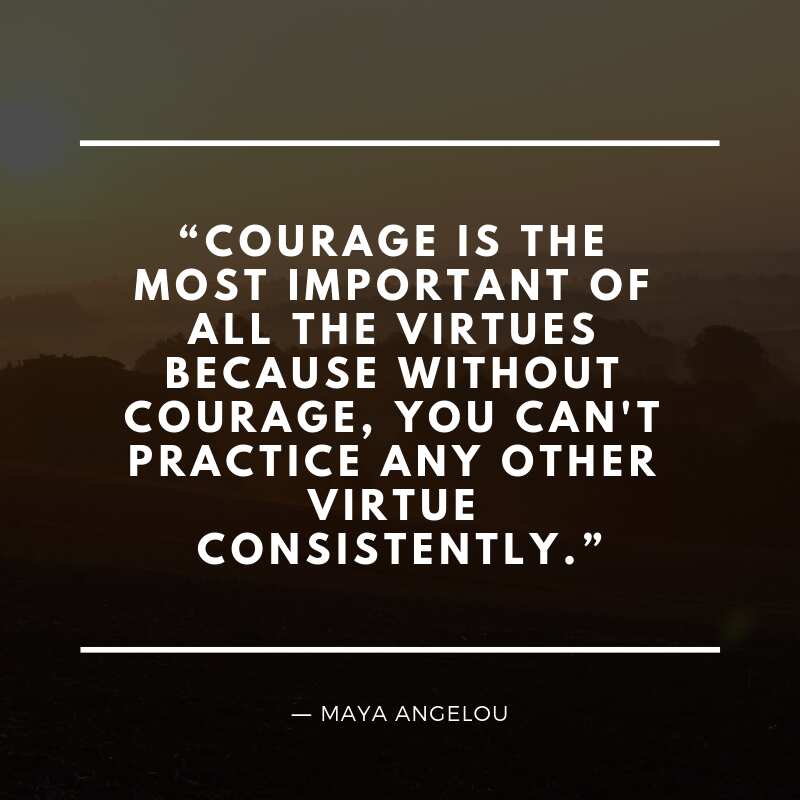 "Your time is limited, so don't waste it living someone else's life. Don't be trapped by dogma - which is living with the results of other people's thinking. Don't let the noise of others' opinions drown out your own inner voice. And most important, have the courage to follow your heart and intuition." – Steve Jobs
"You may not always have a comfortable life and you will not always be able to solve all of the world's problems at once but don't ever underestimate the importance you can have because history has shown us that courage can be contagious and hope can take on a life of its own." – Michelle Obama
Of course, the choice – to make something new and change or stay in the comfort zone – ultimately will be only up to the person. However, ask yourself if you want to live such a life, a life without a spark. Everyone needs a hero to believe in the best and find a way out of any situation in the difficult moment of life no matter what. And nothing prevents you from becoming this very hero for yourself and the others.
READ ALSO: 30 short inspirational messages and sayings
Bible quotes about courage
Dauntlessness and cowardice are two opposing traits of a human character. Philosophers, psychologists, writers and poets have been pondering on this subject for centuries. And of course, the Bible is the source for almost everything we know about courage. Here are the most important Bible quotes on courage which you should definitely read.
"And Joshua said unto them, Fear not, nor be dismayed, be strong and of good courage: for thus shall the Lord do to all your enemies against whom ye fight." – Joshua 10:25
"And Moses called unto Joshua, and said unto him in the sight of all Israel, Be strong and of a good courage: for thou must go with this people unto the land which the Lord hath sworn unto their fathers to give them; and thou shalt cause them to inherit it." – Deuteronomy 31:7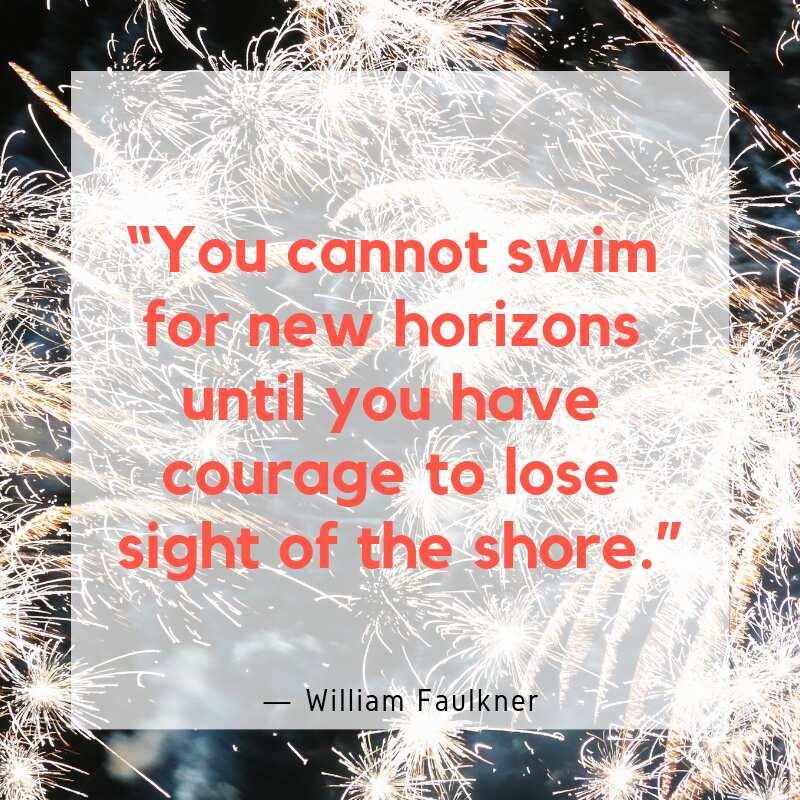 "And David said to Solomon his son, Be strong and of good courage, and do it: fear not, nor be dismayed: for the Lord God, even my God, will be with thee; he will not fail thee, nor forsake thee, until thou hast finished all the work for the service of the house of the Lord." – Chronicles 28:20
"Be of good courage, and he shall strengthen your heart, all ye that hope in the Lord." – Psalms 31:24
"And when Asa heard these words, and the prophecy of Oded the prophet, he took courage, and put away the abominable idols out of all the land of Judah and Benjamin, and out of the cities which he had taken from mount Ephraim, and renewed the altar of the Lord, that was before the porch of the Lord." – Chronicles 15:8
There are many examples of courage in life. Every day, people of the most important professions, like police officers or firefighters, show unprecedented courage, ensuring people safety and protection. Every person can be brave because courage is manifested not only in the accomplishment of great deeds but also in everyday life, and numerous bravery and courage quotes prove this and inspire people to do something striking for their own sake and their loved ones.
READ ALSO: Best words of inspiration: quotes and messages to motivate you
Source: Legit.ng