Everyday we see so many faces on TV, but very often fail to remember the names of those who we see. Such a situation could have happened to you with Sadie Calvano. She is worth being talked about. So who is she? Is she just a beautiful girl with a melodic Spanish name? No, she is, first of all, an interesting personality, and to know her, better go on reading this article.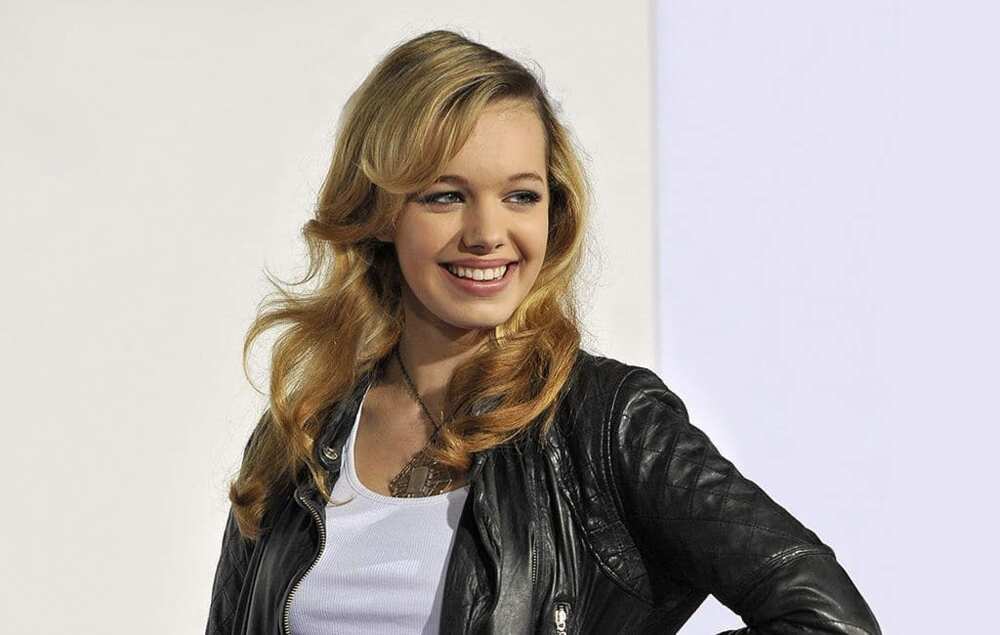 Moving ahead, it is necessary to say that this young lady manages to combine in herself three unique qualities. She is not only a talented personality but also a smart and hot girl. If you need proofs, just keep on reading!
Who is Sadie Calvano?
Sadie Calvano is a young American actress. One could have seen her on TV shows such as NCIS: Naval Criminal Investigation Service in 2010, Eagleheart in 2011, Kickin'it in 2012, Melissa & Joey 2013, The Perfect Daughter in 2016 and The Package in 2018.
Sadie began her career early when she was a seven-year-old child. However, it was not a screenplay, but a theatrical production.
In 2011 she acted in Clint Eastwood-directed film J. Edgar where she portrayed Edgar's niece. The young actress filmed with such famous actors as Denis O'Hare, Leonardo DiCaprio, Naomi Watts and Judith Dench. In 2013 she began shooting in the TV series Mom, which made her popular.
In March 2019 the girl announced on Instagram about her new project:
"So grateful and humbled to finally announce that I will be joining the cast of Why Women Kill!! Beyond excited about this show, this team, these women, these 1960s wardrobe looks!! Still pinching myself. Can't wait to share this new journey with you!!"
So the actress' plans for the nearest future are quite clear.
What are Sadie Calvano biography facts?
The actress was born on April 8, 1997, in Los Angeles, USA, therefore Sadie Calvano age is 21, but she will be 22 less than in a month.
The actress told for AfterBuzz video interview several facts about her family: her mother is CEO at the company that creates test equipment systems; her father is a project manager at Cal State Channel Islands.
Sadie Calvano measurements are 37-24-35 inches (94-61-89 cm), and it is not surprising that she has a good figure as long as she did gymnastics at school.
Sadie Calvano height is only 5.2 inches that is 157 cm. So the girl looks not only cute but also is really miniature.
Chuck Lorre (the creator of Mom) wrote for Sadie a college recommendation letter when she was 17.
The girl graduated from Occidental college situated in Los Angeles, California and does not give up acting.
What is known about Sadie Calvano career?
A TV project Mom tells an intricate story of Anna Faris' character, Christy. She is a single mother of Roscoe (Blake Garrett Rosenthal) and Violet (Sadie Calvano) who recovers from alcohol addiction and desperately attempts to rebuild her life. Allison Janney plays Bonnie, Christy's mother, who is also ex-alcohol and drug user. Sadie commented in the interview for YouTube channel WhatTheHellDidSheSay that she adored working with her older colleagues and she appreciated the idea of Mom show:
"I think the amazing thing about Mom is that we kind of creating a new kind of comedy that holds some problematic stories and finds ways to bring humour to those heavy sorts of matters."
She also described her difficult work of a teenager actress for the Backstage:
"Even if I finish work at 8 o'clock, I still have to go home and finish whatever homework I have to do, but because I love what I'm doing, I enjoy it and I'm motivated to continue working."
READ ALSO: Actress Amanda Blake bio: net worth, children, spouse, cause of death
This show made the young actress very popular, but, as it is known, everything has its ending.
Abruptly, season 4 of Mom appears on CBS without Violet. Sadie Calvano leaves Mom for some time, and it made all series fans feel shocked!
The last time Violet was seen by the public, she was dealing with a case of mono. Fortunately, the director of the show Chuck Lorre explained that Violet and her brother had to disappear from the screen to give the public an opportunity to focus on the characters of Allison Janney and Anna Faris. It was also mentioned that the primary goal of the show was to focus on the problems of two women who help each other to recover from their harmful addictions. Meanwhile, Violet was sent to college.
However, in 2018 in Season 6, episode 8 titled Jell-O Shots and the Truth About Santa, Violet returned. Calvano's appearance in the show was an exciting plot twist.
Even though she was not a central character, her presence created an additional plot line and introduced situations familiar especially to teen girls. Therefore, fans loved this character. Will the show be the same without a new appearance of Sadie's Violet? Nobody knows.
What is known about Sadie Calvano private life and hot photos?
Like any public personality, the young actress posts many photos from her life on her Instagram account with 46 thousand followers.
Among them in 2015 – 2016 were spotted photos with Alex Brisker. This young man is also involved in the cinema industry, and many internet sources wrote about their relationships.
They were believed to visit Italy together, and the girl stayed with her beloved in hospital, but, unfortunately, all the photos were deleted.
The last reminding of their connection was left on Brisker's page in 2016, where smiling Sadie can be seen on the background. Sadie has no photos with Alex anymore too, and now one may only guess what is going on in Sadie's heart and mind.
However, one may discover many Sadie Calvano hot photos on the net.
There are no nudes or any other kind of obscene shots, but it can be seen that the actress is not afraid of showing out her body.
Sadie Calvano is a cool young lady and actress. Although she has had not so many projects to demonstrate her talent yet, she already has fans and people who admire her. So if you want to join the army of her adorers, subscribe on her Instagram and wait for her new projects along with others.
READ ALSO: Lilypichu: age, height, real name, boyfriend