Bill Gates daughter Jennifer Katharine Gates: age, net worth, boyfriend
Is it a matter of being born with a silver spoon, or is it the passion that makes Jennifer Katharine Gates who she is today? Many may know her because of her father, Bill Gates, who is the second richest man in the world. However, there is a lot more to the young woman than just her biological link to the world business mogul. She is independent, passionate, beautiful and a woman with a vibrant life of her own.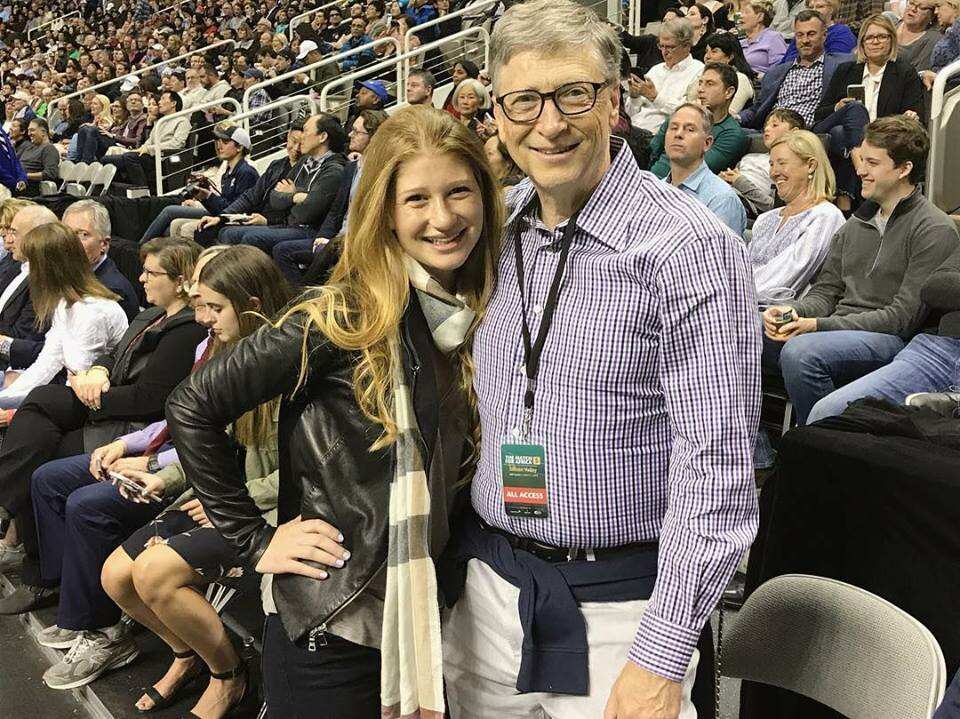 It is sometimes impossible to differentiate between individual personalities and the status that comes about due to family affiliations. The fact that you belong to a family of prominent people almost always puts you on the map regardless of your likes and dislikes. It only takes the bold to dare and stand out despite the overshadowing prominence of their families. This is the case of Jennifer, the world's richest tycoon's first daughter who loves Biology and horse riding. Believe it, she has a life of her own and leads quite a normal life than you would expect.
Who is Jennifer Katharine Gates
Jennifer Gates, as she is commonly known is the first daughter of Microsoft billionaire, Bill Gates. She was born to Bill and Melinda Gates on April 26th, 1996 in Bellevue, Washington, USA. This makes Jennifer Katharine Gates age to be in the 20s which shows that she is quite young. She is the sister to Rory Johns and Phoebe Adele Gates. This should clear any concerns on Jennifer Katharine Gates date of birth and current age.
Jennifer attended a private elementary school, named Lakewood school, in Washington and later joined Stanford University in California. She is passionate about horse riding, reading, travelling, and she also enjoys playing video games. She also has a pet dog.
Jennifer Katharine Gates net worth
Her net worth stands at $20 million which is not only because she is Bill Gates daughter.
She also lives in a luxurious house in Medina, Washington. The father rents the $600,000-a-month mansion for his daughter can be near the horse show in Palm Beach.
While she may be too young to be married, she is dating a young man whom she has been seen around with. Her boyfriend's name is Nayel Nassar. The two look happy together if you are to go by the photos they share on social media. It will not be surprising if Jennifer Katharine Gates boyfriend gets to marry her eventually. After all, that is what all happy couples get to do.
READ ALSO: Perdita Weeks: age, height, husband and hot photos
What about her career
Many billionaire's daughters would not bother working or advancing their careers because daddy is rich, especially if they are the heiress just like Katharine is. However, this is not Jennifer Gates for you. She is cut from a different cloth and would rather make her own money than depend on her father's, something that could have a lot to do with whose daughter she is anyway. There is always this thing about the fruit not falling far away from the tree. She has earned her money from the horse riding tournaments she has taken part in. It is surprising that the accomplished Bill Gates daughter age is only 22 years.
She may have been born with a silver spoon being born as the first child of one of the world's wealthiest couples, but that does not stop her from pursuing her dreams. She is still studying Biology and may not have started her professional career yet. She has however participated in numerous horse riding competitions in Florida. She takes part in the winter equestrian competitions regularly. Jennifer is your normal, every day next door girl. She has not let the success of her father hinder her from leading a normal life.
Jennifer Katharine Gates is the first child of Bill. She is still in school currently but is worth $20 million already. It is only a matter of time before she surpasses this amount. Whether she will join the family business and become part of the money-making deals, or she will follow her path in Biology can only be seen over time. Her love for horse riding, however, is the one thing that we can confidently say is here to stay if earlier trends are anything to go by.
READ ALSO:
Mina Kimes bio: age, height, ethnicity, husband
Laura Rutledge: age, height, husband and hot photos
Lilypichu: age, height, real name, boyfriend
Source: Legit.ng