Are you planning to start a business of your own? It is a good initiative for the economy, society and personal development. First of all, before jumping head first into the business world, you need to learn what are the different types of business, the features that help us distinguish between them and some examples. Being in business requires awareness, and today you have a chance to boost your knowledge!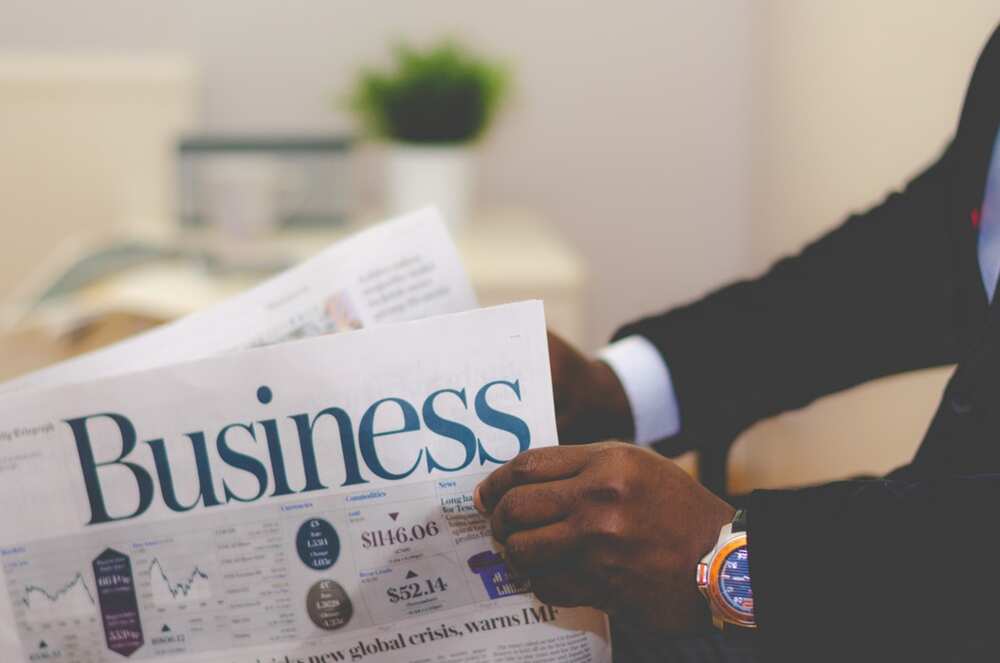 "Which business to start?" is a popular question among the future entrepreneurs who want to become successful more than anything. Starting a business sounds perfect on paper, but in reality, there are a lot of aspects which could intimidate those who would like to have their own entrepreneurship. Quite often, these things make people give up before they even try. However, we are sure you are not one of those people and have enough determination to continue even despite hardships!
We have prepared some of the most common business types which are usually popular and profitable, with some essential information about them and the examples of those businesses in real life. You can have a look through them and decide which structure is the most fitting for your own possible business.
List of different types of businesses
For those who are wondering how many types of business are there, here is an answer: there are a lot of them, but some are more profitable than others. Therefore business enthusiasts pay special attention to them. Today we will be getting to know some of the most popular kinds of business among entrepreneurs.
Here are the most common business types among both young and experienced business entrepreneurs.
Sole proprietorship
Cooperative business
Corporation
Partnership
Limited Partnership
Limited Liability Company
Non-profit organisation
All of these types sound like serious business. Now, it is time to learn what each of them really means!
Sole proprietorship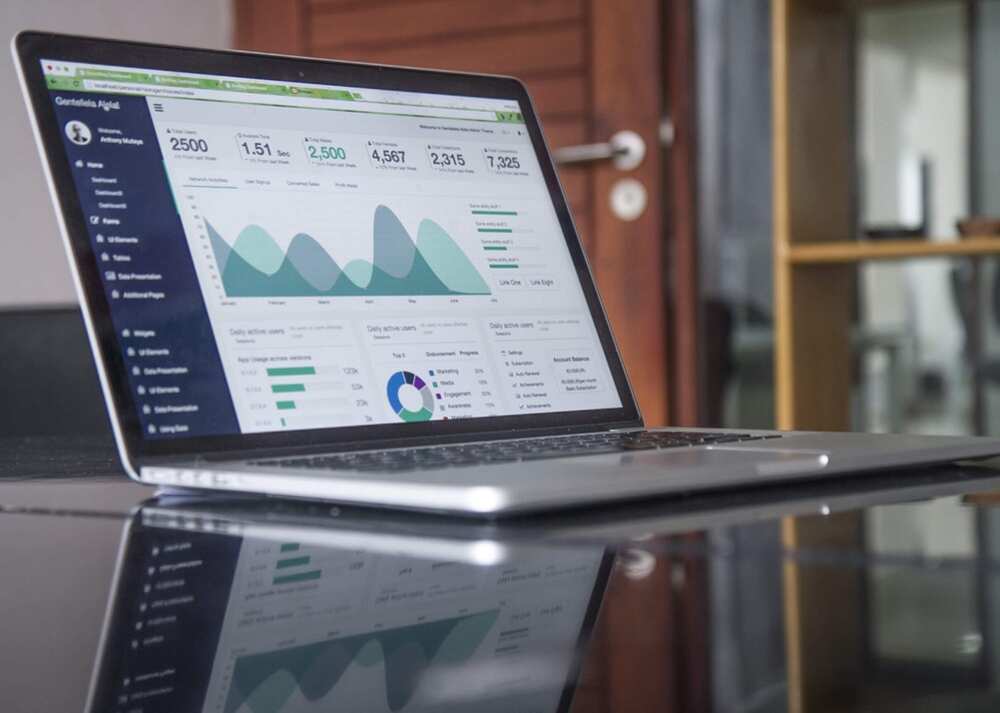 The sole proprietorship is probably the most famous type of business because it is straightforward to start. There are no strict and limiting requirements for this business kind; that is why it is appealing to a lot of beginners. The definition of the sole proprietorship is the enterprise that is owned by one person and ran by them.
The key to a sole proprietorship is in its name: it does not require effort from a lot of people and is so simple that one person can create it. The most notable thing about this type of entrepreneurship is the lack of financial or legal distinction between an owner and a business. This means that the owner who started this business will be held fully accountable for everything that the enterprise encounters, including the legal issues, liabilities, and profit.
It is not necessary for a sole proprietor to work completely alone – he or she can employ workers. An owner does not only receive profit but also is responsible for all the debts and losses. Even though the sole proprietorship has its own benefits and drawbacks, there is one good thing about it: you will not have to go through legal procedures or fill in the long forms to declare your business and get registered. The sole proprietorship is strongly associated with you as a business owner. Still, you might need an exclusive license for your services and products, depending on their nature.
As we have already mentioned, the sole proprietorship is very popular among those who are only starting to find their way in the business world. There are some known examples of this entrepreneurship type, so you can get a general idea of how it works:
Home healthcare services. This business venture is usually started by people who would like to help others. Sometimes, the healthcare system is unable to give people everything they want or is too expensive for regular citizens to afford, so sole proprietors use this fact to their advantage and start a healthcare business from home. Very often, the client base consists of senior people. Some possible services which can be provided to them are cooking, cleaning and hygiene assistance.
Computer repair services. Very often, people start their own technical service business which is designed to repair laptops and computers. This entrepreneurship is very popular nowadays because everyone uses computers, but it can be hard to find someone who will improve yours for a reasonable price. This sole proprietorship is suitable for people with high technical skills.
Catering company. A lot of people who plan and organise weddings, parties or various other special events require catering, and this is when the sole proprietorship that specialises in this will usually come in. Typically, the person who runs such type of business has to hire additional employees, because catering requires a lot of work and resources.
Freelance writing. Freelance writers have their own daily schedule and can operate the tasks they get. They have to provide quality written content to business owners or companies, or they can write their own content and sell it to potential customers. Except that, freelance writers can set up their blog, where they write about their experiences, and in many cases get paid for it. A writing person is the one who is in charge of such a business: it is their way of earning money by implementing the skills they received in the past.
Tutoring services. This kind of business is based on passing your skills and knowledge to students during private sessions and providing assistance to them. A tutor can work in a variety of ways and teach an extensive range of subjects, as long as they have experience in a particular topic. Tutors operate as a sole proprietor: they choose suitable times, students and ways to teach them, and are in full control of their job.
Cooperative business
Quite often, a cooperative company is simply shortened to co-op. It is a business structure which is owned by at least five active members. They are in full control of the business and have an equal say when it comes to voicing their opinion about the direction of the entrepreneurship. All the profits that are earned by members of cooperative business are divided between them. They do not have to pay anything to stakeholders outside the industry, unlike in other entrepreneurship initiatives where shareholders are also cooperative members. Only the members have a say in the processes and operations which are performed by the company.
The primary difference between the cooperative business and other types is the creation of bylaws by your organisation, as well as possess a membership application and a solid board of directors which regularly meets up.
As usual, we bring you examples of the most famous cooperative businesses worldwide:
Credit Agricole Group. This French financial institution is one of the largest cooperative businesses in the world. It was founded back in 1894, and nowadays it consists of the vast banking network, which includes local and regional banks. The headquarters of Credit Agricole Group is situated in Montrouge, France, and the banks are located all over the world.
Zen-Noh. This Japanese federation, which was formed in 1972, focuses on the agricultural sector. It was founded when two agricultural alliances, the marketing and purchasing one, decided to join forces. Currently, Zen-Noh has 1,173 cooperatives, which bring revenue to the company. The federation is involved in the marketing and quality assurance of the product which is made by the unions. Except that, the company works on producing farming equipment, mostly tractors.
REWE Group. Here is the German giant, founded in 1927 and renewed into its current form in 1972. It specialises in retail industry and tourism. The company's headquarters are situated in Cologne, Germany. Nowadays, this group is one of the largest supermarket chains in Germany, only left behind by Edeka. This group has a cooperative structure and generates a lot of revenue every year.
Corporation
Usually, we associate the word "corporation" with something vast and global. The corporation can be defined as a legal entity which exists separately from owners and is recognised as a single institution. It includes a lot of shareholders, each of which is provided by the stock share. New corporations usually have to be registered. These types of entrepreneurship come in quite a few different types. Often, they are divided by such categories as the number of owners (aggregate or sole), the ability to issue stock and make a profit.
Officially registered corporations are given legal personality, and shareholders own shares of the company, though they are not actively managing corporations. Commonly, their liability is only limited to the investments they make into the company. They can often elect the board of directors.
Very frequently in British English, the word "corporation" is just replaced by the term "company", which means the same thing. However, in American English, the situation is different, as the word "company" has a broader meaning and can include partnerships.
Here are some well-known examples of the corporations which you have heard about:
Apple Inc. Regardless of whether you own any Apple products, you must be aware of how powerful this company is. The co-founders of this multinational corporation, which specialises in technology, were Steve Jobs, Steve Wozniak, and Ronald Wayne. They have given a new life to computer software. Apple was a revolutionary company of its time, and it continues making history. It is one of the most valuable brands in the world, and the most significant information technology corporation.
Walmart. Every American knows that you can buy anything literally at the Walmart store. This multinational retail giant has a chain of supermarkets and also owns discount and grocery stores. The headquarters of Walmart is in Bentonville, Arkansas. Walmart stores can not just be found in the United States – the corporation has more than 11,000 stores in 27 countries. It is a massive company, and it has proved to generate plenty of revenue over the years. Except that, Walmart has become the biggest private employer in the world, by giving job positions to 2.3 million people.
Volkswagen Group. This automobile corporation from Germany produces some of the most popular and demanded cars in the world. Not many people might know, but this company releases not only Volkswagen cars. It also has some of the well-known brands under its protection, such as Lamborghini, Bentley, Ducati, and Audi. The corporation's headquarters are situated in the city of Wolfsburg. Volkswagen Group has a significant influence on the city's everyday life – even the local football team, VfL Wolfsburg, has a home stadium called Volkswagen Arena. This group is already a multi-billionaire, and its sales go up every year.
READ ALSO: 50 inspirational business quotes to motivate for success
Partnership
If you are a kind of businessperson who thinks that two heads can be much better than one, then your ideal type of business is the partnership. Keep in mind that this kind of entrepreneurship is appropriate if you share the title of the business owner with one more person or a few more people. Shortly, there should be more than one owner. With this cooperation type, however, all the responsibilities will have to be fulfilled by each one of the owners. This factor also depends on the way the ownership of the enterprise is divided: there can be equal division, but in some situation, it is not equal, and legally these partnerships are not the same.
Partnership requires the owners to register their business officially and establish their business name. With time, you will obtain your license and other types of documentation that you need for your activity. Registration is also essential because of tax objectives. The process might seem complicated at first, but there are plenty of benefits to creating a solid partnership, so do not hesitate to look for a co-owner that would be a great addition to your business. It is always worth to have another person share your working responsibilities and help you out with your job.
A lot of companies were formed due to long and trustworthy partnerships. Here are some of the examples:
Ben & Jerry's. This famous ice cream company was founded in 1978 by two childhood friends: Ben Cohen and Jerry Greenfield, and it has been producing amazing icy flavours for forty years already. Except for ice cream, this company also specialises in sorbet and frozen yoghurt. Its headquarters are situated in South Burlington, a city in Vermont, United States. The current CEO is Jostein Solheim, with the founders also being active in the everyday life of the company.
Hewlett-Packard Company. Everyone knows that HP computers are one of the most reliable in the world. The small partnership, founded by Bill Hewlett and David Packard in 1939, resulted in the mega-successful information technology company which works from Palo Alto, California, and supplies its goods all over the world. It might be hard to believe that initially, this enterprise was founded in a small garage. Now, 80 years later, it is one of the leading manufacturers of personal computers and also provides IT consulting services.
Warner Bros. Entertainment. Here is another mega-successful partnership, which was founded in 1923 by the four brothers who were passionate about the movie industry. Nowadays, it is one of the biggest entertainment companies, which has produced plenty of successful movies. Some of the highest-grossing pictures that the Warner Bros. Entertainment has produced are "The Dark Knight," "Wonder Woman," "Harry Potter and the Deathly Hallows – Part 2" and many others. The company often places its bets on the superhero and fantasy movies, which the public enjoys the most.
Limited partnership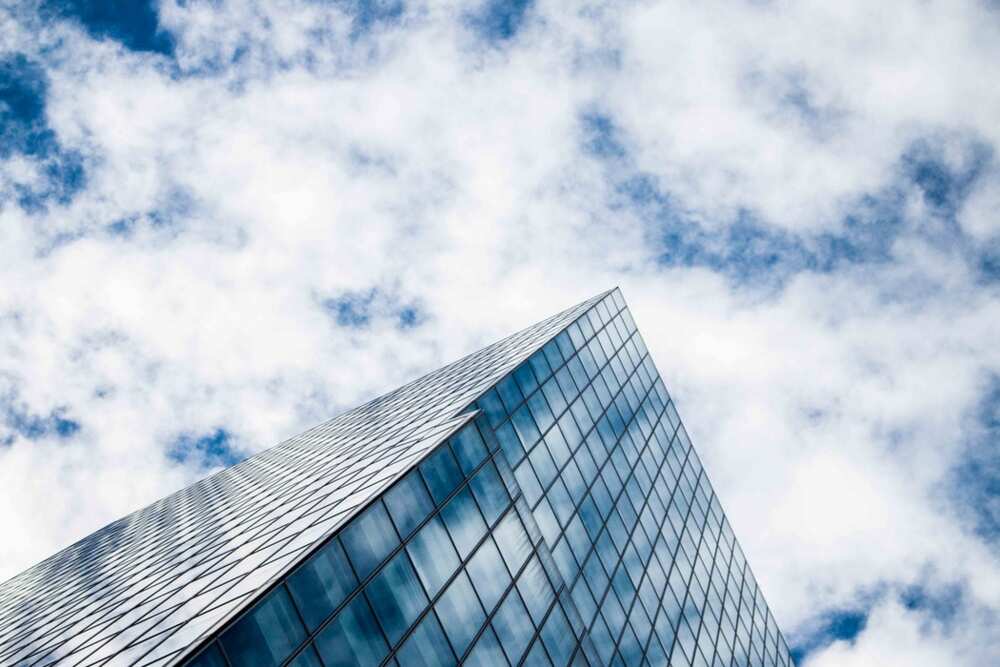 The limited partnership type, which is often shortened to LP, is just another version of the regular alliance but it also has some differences. It is less common, but for the businesses which are planning to get their capital from investors, it can be an excellent deal. Many investors are not looking for making crucial decisions for the company, and only want to invest finances.
In a limited partnership, all the partners are divided into two sections: general and limited. While the general partners play a significant role in the everyday decisions of the company and have liability for the business, the limited partners do not have such responsibility and are not actively participating in the company management. If you want to register your limited partnership, you have to go through the same procedures as with general one. Usually, this option is popular among people who are looking for investments.
Imagine that you are running a restaurant. A limited partner will invest in your business, which will help you to pay your staff and purchase material for food. Your limited partner is not an active participant of your enterprise but gets the share of the profits every month. If a business runs into debts, such a partner will not be liable for the losses. A limited investor has a great chance to earn the profit but also a significant risk to run into losses.
As for the real-life examples of limited partnerships, those are often projects that are time-restricted. For instance, these can be movie-making and real estate enterprises. However, it can be full-time projects too, such as the example with the restaurant above.
Limited liability company
The next is the limited liability company, which is shortened to LLC. This type of entrepreneurship is somewhat new compared to others, and it is considered to be a mix between a corporation and a partnership. The shareholders of LLC are known as members. Among all the members, there is a manager who operates the business daily. One of the significant differences between a corporation and an LLC is that the latter is not taxed separately. Both profits and losses of the company are taken over by the members of LLC, who report these on their tax return.
The beneficial part of an LLC is that the members do not have any personal liability for the company's decisions, and much less paperwork should be done to start an LLC, as opposed to the corporation. Nowadays, LLC businesses are very common, because they let a group of people form and operate a company by joining forces.
Some of the famous LLC companies include:
Chrysler (FCA US LLC). This company is officially situated in Auburn Hills, Michigan, and is one of the renowned automobile manufacturers since 1925 when it was started. It is known for producing the popular Chrysler vehicles, named after the founder of the company, Walter Chrysler. Except the cars known under the name Chrysler, some of the brands associated with this company are Jeep, Ram, and Dodge.
Venmo. These days, people can transfer each other money through the mobile app, thanks to the Venmo service. The Venmo company is actually an LLC and is known to be a subsidiary of another outstanding paying service, PayPal. Venmo has a lot of features that make everyone's purchases a little easier.
Grasshopper Group. Mobile entrepreneurs appreciate the existence of a virtual phone system called Grasshopper. It has a lot of services which help them fulfil their responsibilities and exchange information. It was founded in 2003 by two college friends: David Hauser and Siamak Taghaddos. The group is currently based in Needham, Massachusetts.
Non-profit organisation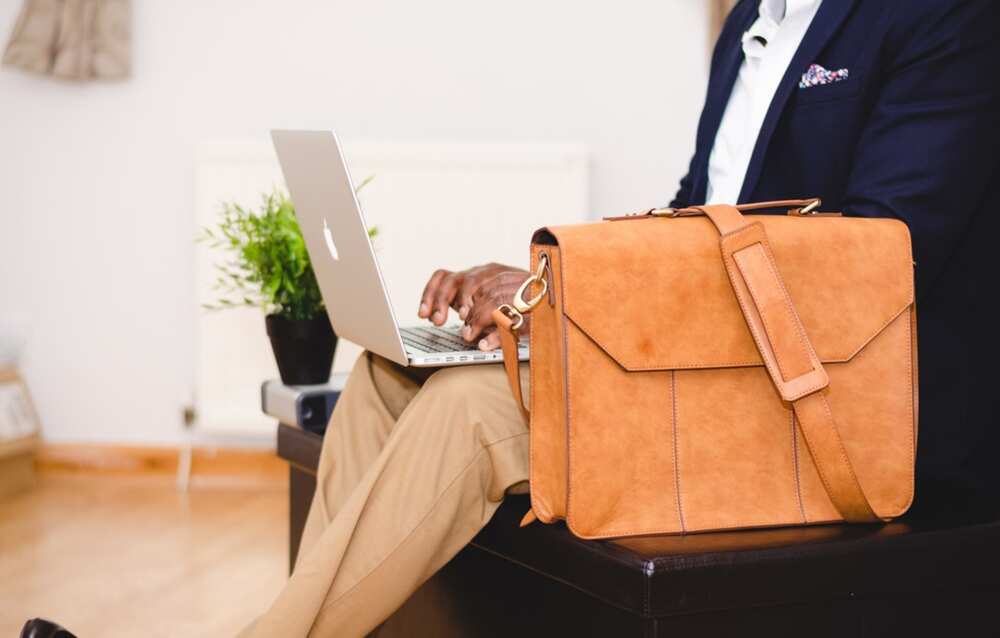 Finally, it is quite easy to guess what the non-profit organisation stands for. It is a type of business which is designed for charitable or educational purposes. Any profit which is made by the company needs to be kept and spent on the expenses for a program, and not in the personal interests of the owners. There are a few types of non-profit organisations, and they all require filling in some paperwork to get recognised by the government.
There are some notable examples of non-profit organisations, such as:
Easterseals. This American organisation provides help to disabled people, military veterans and seniors. They have an extensive range of activity, starting with child care to helping people discover their potential. The services that the organisation provides usually depend on the community and its needs.
The Salvation Army. It is a Christian religious organisation which has over 1.7 members worldwide. Its members are mostly officers and soldiers which are called Salvationists. The mission of the organisation is to bring salvation to people who suffer from poverty and hunger. Some of the things this non-profit enterprise does is providing shelters for homeless people, opening charity shops, and giving humanitarian aid to the residents of developing countries.
YWCA. The full name of this organisation is the Young Women's Christian Association. It unites the young women and girls who fight for their rights and empower each other. Women of different age, faith, culture, and background join this non-profit charity to promote gender equality and speak against violence.
Now that you know about different business types, you are probably wondering how to choose between them. Luckily, this is also the information that we have covered.
How to choose between different types of business?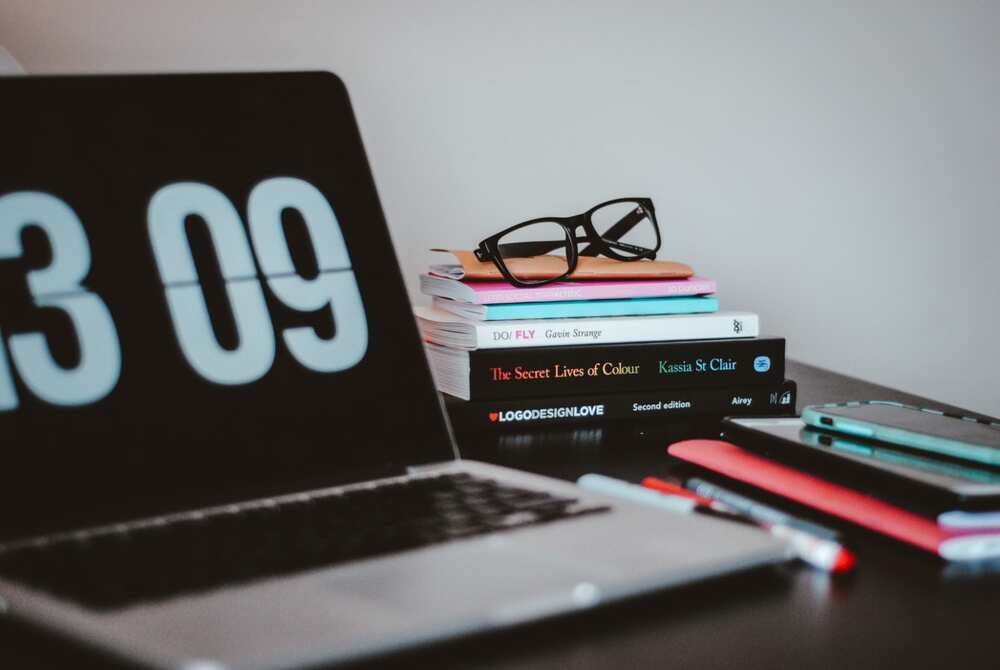 First of all, you need to ask yourself some simple questions:
Is your business non-profit? Does it have a charity or educational mission?
Do you want to start a partnership, or would you prefer working on your own?
Do you want to pay taxes under your number, or would you like the business to have its own tax ID?
How much liability would you like to have personally?
If you have a partner, how much control of the business would they get?
Will you hire additional employees?
Are you planning your company to be owned by the democratic union of the members, or would you like it to have one principal owner?
Answering these questions will help you get closer to the idea of creating a company which would fall under the category of your preferred business type. A lot of resources recommend starting with smaller business associations. You also have to check your local laws.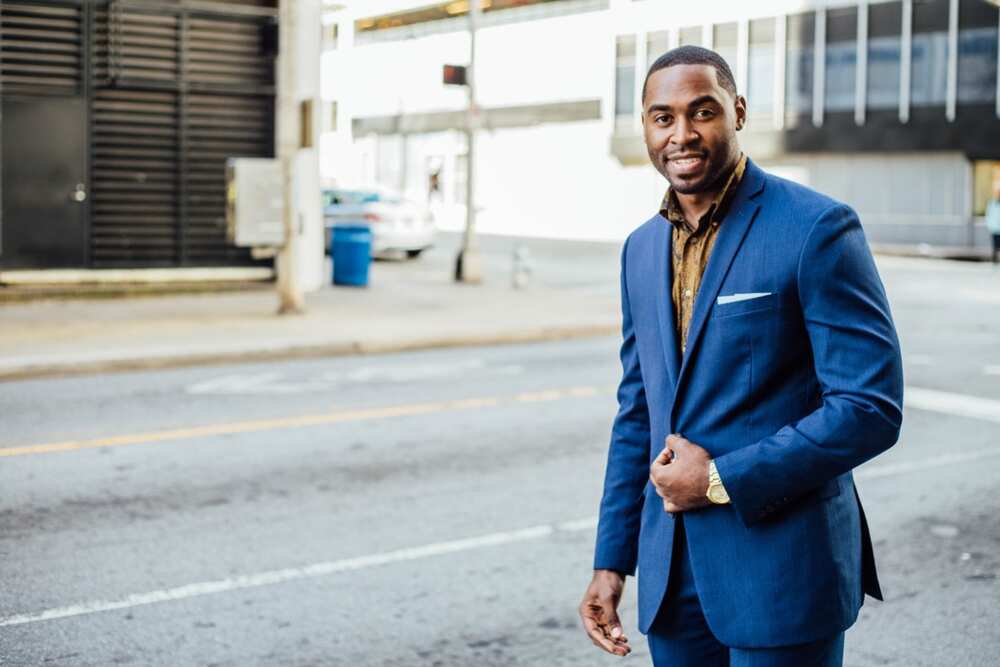 Different types of business have different requirements. Hopefully, the article about various entrepreneurship types and their examples was informative for you!
DISCLAIMER: This article is intended for general informational purposes only and does not address individual circumstances. It is not a substitute for professional advice or help and should not be relied on to make decisions of any kind. Any action you take upon the information presented in this article is strictly at your own risk and responsibility!
READ ALSO: 25 best business ideas in Nigeria 2019