Lil Wayne is known for being a legendary rapper in the hip hop industry. The rapper, during his musical career, has released 12 albums. Lil Wayne songs shaped the hip hop culture, and some of th, even being released many years ago, are still trendy and gather new positive comments from fans.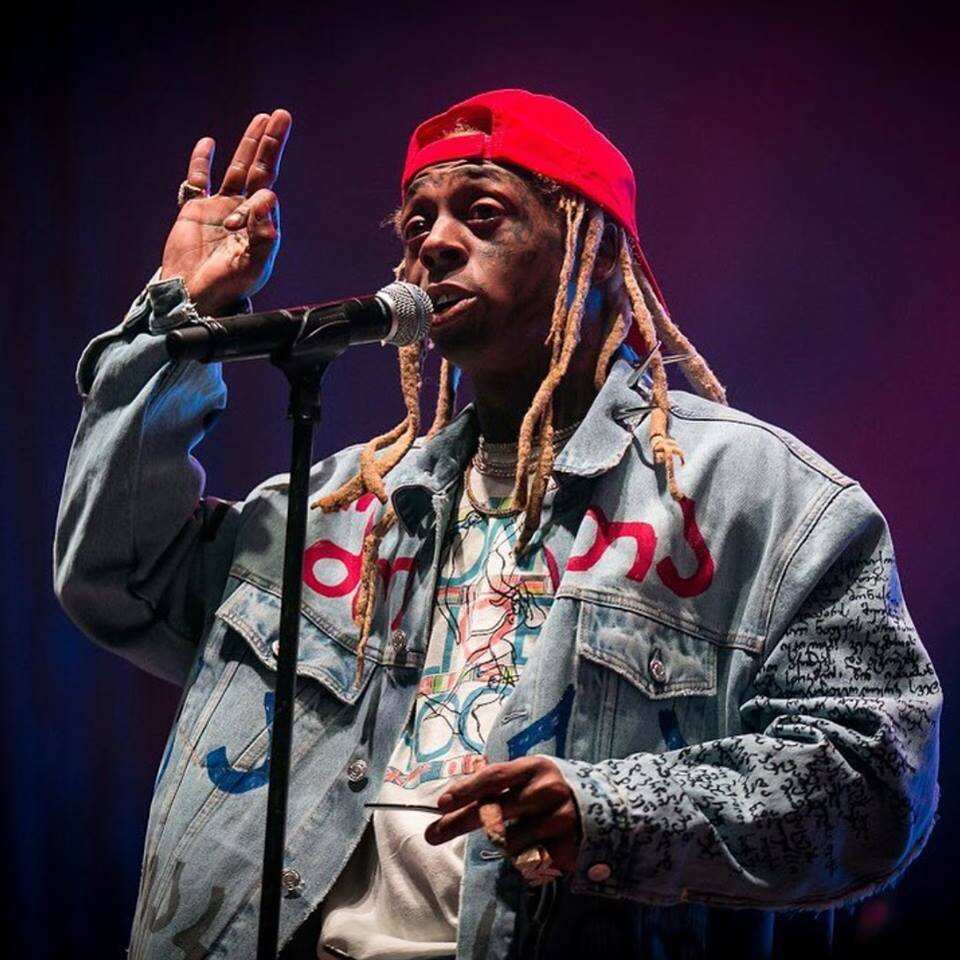 Some of Lil Wayne best songs (either sang alone or collaborated with other famous artists) have been nominated for various awards such as the American Music Awards, BET awards, and Hip hop awards, Billboard music awards, Grammy awards, Mobbo awards, MTV VMA as well as EMA among others.
READ ALSO: Latest Mayorkun songs 2018-2019
Top Lil Wayne songs
Some of the top Lil Wayne songs which have received massive airplay include Lollipop, Mirror, Sucker for pain, A Milli, Stuntin like my daddy, Mrs. Officer among others. Here is a list of Lil Wayne popular songs in 2019.
Lollipop ft. Static Major
Lollipop is the top Lil Wayne hit song in 2019. This hit was number one in the Hot 100. It was released in March 2008, two weeks after Static Major untimely demise. The hit was first made for Danity Kane.
It is worth to be mentioned that the song was the most bought ring tone in the US. A young Tyga can be spotted in the music video. There are also several remixes of this hit. This Lil Wayne hit song won an award for the best rap song in the Grammy awards 2009, Ozone awards for best club banger in 2008, VMA of MTV for best hip hop video in 2008 as well as BET Hip hop awards for Viewers choice award and Hottest Hip Hop Ringtone of the Year 2008.
Drop the world ft. Eminem
It is the third hit in the Rebirth album. Lil Wayne and Eminem describe in the hit how they try to find inner power at the end of time. The song has more than a quarter billion views on YouTube.
Amili
Amili is among Lil Wayne most popular songs and is a part of The Carter III album. Lil Wayne chose to freestyle non-stop in this popular hit, and the lyrics were memorised like the national anthem in the US. The beat was created by Shondrae Crawford famously known as Mr. Bangladesh.
READ ALSO: Latest Wande Coal songs 2018-2019
Hustler Musik
The hit starts with Lil Wayne telling his woman he is out in the streets hustling so he can get cash to sustain one of their basic needs, food being one of them.
This Lil Wayne hit song was released in January 2006 though it did not do well in the Billboard charts. However, it is still one of Lil Wayne popular hits trending in 2019.
Fireman
It is the gateway hit from the CARTER II album which was released in 2005. It was when the musician became the Cash Money president and also founded Young Money Entertainment where he got to sign big artists like Nicki Minaj and Tyga. This hit had goofy lyrics, and Lil Wayne got to play around with quotable punchlines by putting jokes, memorable phrases and hooks.
Mirror ft Bruno Mars
Lil Wayne picked this beat created by Reo (Ramon Owen) which was passed by the likes of Nas, Kanye West, and Drake. The popular song featured Bruno who sings the chorus while Lil Wayne raps by reflecting on his life and MJ being an inspiration to him as well as making him want to be a better person and leave his troubled past behind.
READ ALSO: List of all Tasha Cobbs songs so far
Go DJ
A journey of a thousand steps always comes to an end, and this Lil Wayne hit marked the end of him being a top coming artist and working with the producer, Mannie Fresh. This milestone intertwined the commercial side and the mixtape phase of Lil Wayne. The popular song is a single from Tha Carter album released in 2004 which is still getting airtime in the clubs once in a while.
Got money ft T- Pain
The Lil Wayne hit features T-Pain who sings the catchy chorus on auto-tune. The song was released in 2008 and was one of the songs in Tha Carter III.
How to love
This popular song was inspired by the 1993 Tupac Shakur hit "Keep ya head up". The song is meant to encourage women, and Wayne is quoted saying:
A lot of women do not know how to love because there are deep reasons for them not knowing how to love. And what I mean by deep reasons is deep and dark reasons. A lot of people do not open up that can, and I figured that I could open up that can of worms and see what happens.
Prom Queen
Prom Queen is the first single of the rock album Rebirth which was leaked online. This song falls in the rock genre which is a different style since Wayne is a hip hop artist. The musician is quoted in a 2009 Billboard article explaining why he chose the rap-rock approach:
When I said I was doing a rock album, it was about doing a freedom thing. This album is not hip-hop. When I do my "Carter" albums, I know i have got to rap...There is none of those limits on this album. I say what I want, how I want. That is what this album is: a freedom album. And rock is the avenue that gives you that freedom.
Some of the best Lil Wayne songs which did not make it to the list but are the most viewed on YouTube include Sucker for Pain, Forever and Love Me. The rapper still creates songs and is not ready to slow down anytime from the industry.
READ ALSO: List of all Lucky Dube songs so far