There is nothing like traveling the whole day with your smartphone by your side. These days' people often complain about the battery life of their smartphones. Some barely last for seven hours while some last for 12 hours depending on the usage.
Aside from watching television or participating in games, the other thing that keeps everyone alive is their mobile phone which is why people love gadgets with long battery lives. According to research, an average hone lasts nine hours and 48 minutes but the good news is some lasts longer than that.
However, the battery life of a smartphone is usually measured in milliampere-hour, this refers to how much electrical charge a battery can hold. Below are six great smartphones with long battery life which will get you through the lengthiest long-haul (mAh) journey without breaking a sweat.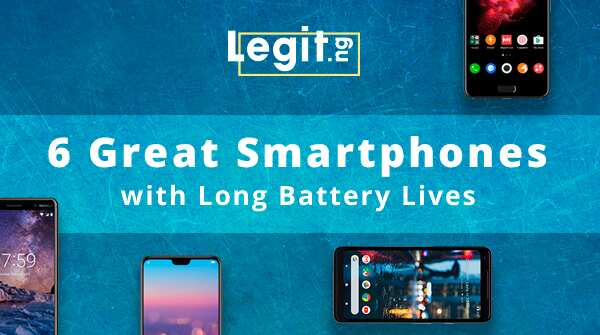 1. Samsung phones:
This is one of the most used and popular smartphone all over the world. Despite their yearly upgrade, Samsung has managed to maintain the quality battery life of their smartphones. However their newest addition, Samsung Galaxy S9 Plus makes you spend a long time with your phone.
With 35000mAh, it gives you up to 13 hours of 3G Internet browsing or up to 15 hours browsing using a WiFi. It can also last up to 54 hours when listening to music amongst other things. The Samsung Galaxy S9 Plus costs about N340,000.
2. Huawei phones:
Going on a one day trip, you can never go wrong with the Huawei smartphone. The new Huawei P20 Pro has 4000mAh, this is huge as it is one of the phones with a long battery life. It lasts for about 14hours which is nearly four hours longer than Apple's iPhone X. This phone costs N340,000.
3. Infinix phones:
Today, you can comfortably discuss more about Infinix phones with long lasting battery. The new Infinix Note 4 Pro has a battery capacity of 4500mAh and sold for N62,000.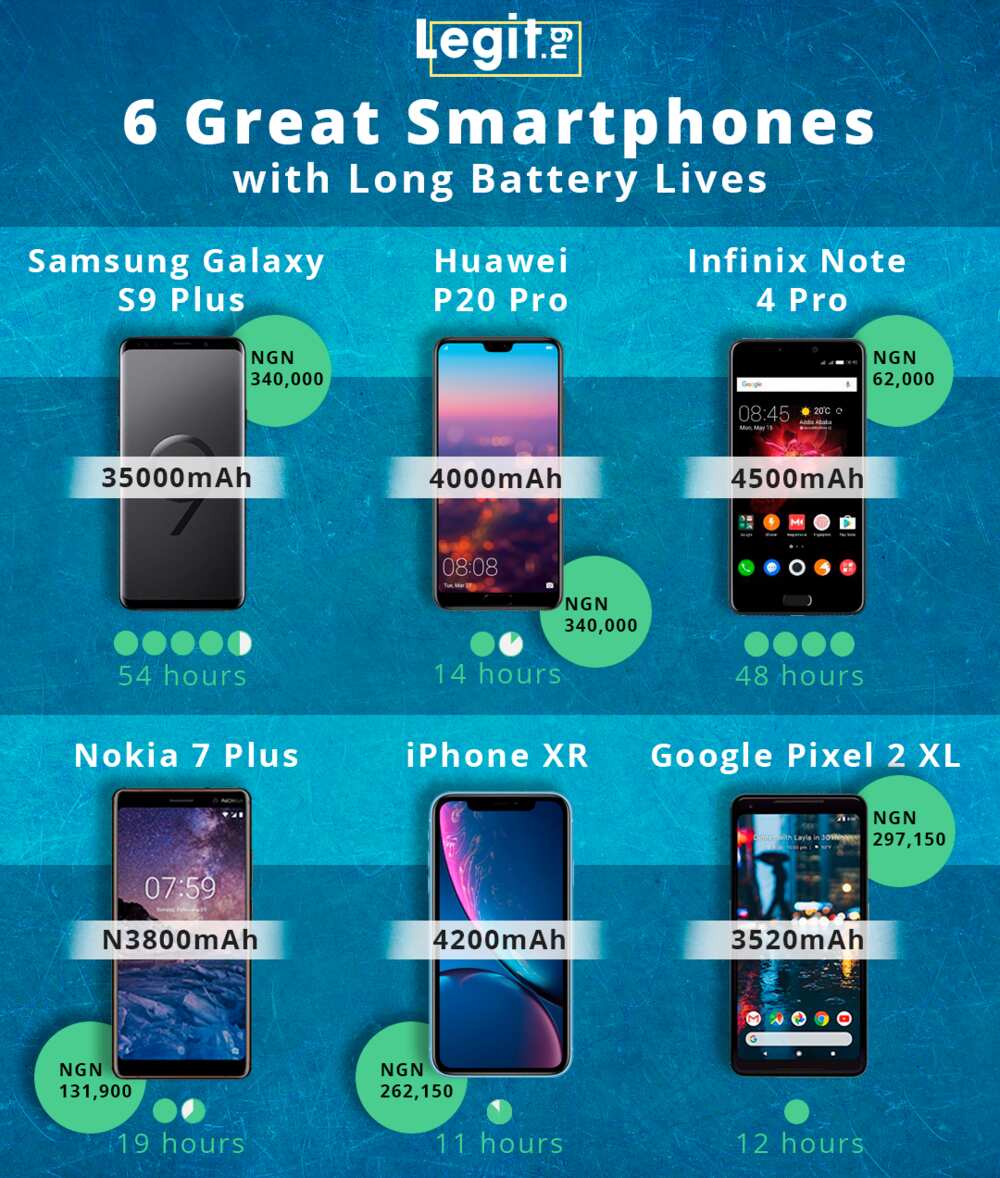 4. Nokia phones:
Over the years, Nokia mobile phones have been identified as one of the best gadget anyone must have. The battery life the Nokia 7 Plus is super excellent as they can stay for over 24hours, depending on your usage. With N3800mAh, the phone costs N131,900.
5. iPhones:
The iPhone XR has turned out to be the best of Apple's device that passed the long battery test. iPhone XR can stay up to 11 hours and 26 minutes long. With 4200mAh, this phone costs about N262,150.
6. Google pixel phones:
Google's Pixel 2 XL is not just a pretty phone, it is packed with features which includes one of the best cameras. It has a 3520mAh battery that goes the distance. Even better, a 15 minutes charge gives you up to 12hours of power. It costs N297,150.