The New Zealand mosques shooting has further brought before the global consciousness the lingering questions surrounding individual's definition of religion and collective tolerance when it comes to co-existing amid religious and ideological differences.
The tragedy, which took place in Christchurch community has plunged New Zealand into mourning following a gun attack on Al Noor mosque and the Linwood Islamic Centre.
As it stands, forty-nine people have been reported killed, while at least 20 were reportedly wounded from various injuries that range from minor to critical.
In the wake of global condemnation, Legit.ng brings to its readers' awareness everything it knows about the shooting.
Royal Family has described the incident as "appalling."
1. 49 people killed in the shooting
The shooting, which happened on Friday, March 15, at two mosques in Christchurch community, has reportedly led to the death of 49 people.
Based on the information so far, 41 were killed at the Deans Avenue mosque, while seven at Linwood mosque. Another victim reportedly died later in Christchurch hospital.
2. Explosive devices found
A quick check following the shooting has prevented what could have been another tragedy as explosive devices were found after 49 were killed at two mosques in the city of Christchurch.
3. More casualties
Apart from the 49 people reported to be killed, findings revealed that at least 48 people, who sustained injuries from the shooting are getting treated at Christchurch hospital.
These included young children and adults as injuries range from critical to minor.
4. "It is a terrorist attack"
The New Zealand prime minister, Jacinda Ardern, described the shooting as terrorist attack, adding that it was "one of New Zealand's darkest days".
Similarly, Australian prime minister, Scott Morrison, has confirmed that one of the masterminds arrested was an Australian citizen, describing the suspected attacker as an "extremist right-wing violent terrorist".
5. Worst mass shooting in New Zealand's history
Commenting further on the shooting, Ardern said the Christchurch incident remains the worst mass shooting in the country's history.
The prime minister also condemned the ideology behind the attack, saying: "You may have chosen us but we utterly reject and condemn you."
6. Suspected murderer arrested, to be charged
An unnamed man in his mid twenties has been arrested in connection with the incident. New Zealand police said he will be charged to Christchurch court on Saturday, March 16.
Besides, two people arrested with guns have also been arrested according to police commissioner, Mike Bush.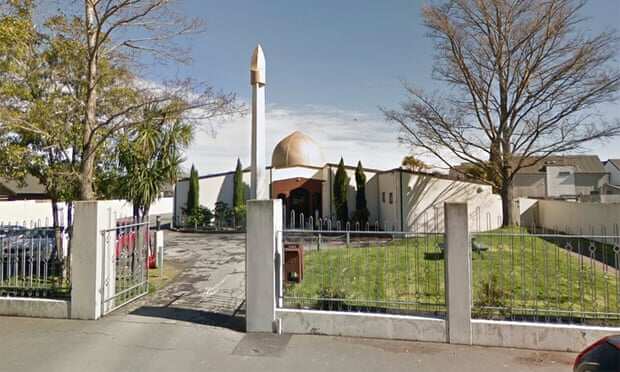 7. Attack "well-planned"
New Zealand's police commissioner, Mike Bush, has said the attack was "very well planned" following the death of scores.
8. A footage showing terrorist with machine gun
A footage, which was described as "extremely distressing" by the New Zealand police, has shown a suspect, Tarrant, live-streaming himself after posting multiple photos of what appear to be machine gun, magazines and a link to his mission.
9. Christchurch in grief and heavily locked-down
Christchurch has been thrown into tragedy and remains on lock-down following the shooting. According to Christchurch's mayor, Lianne Dalziel, the city was a target by the terrorist.
Dalzier also said the incident is a suggestion that nowhere in the world is safe. He added that the police in the state have been vigilant.
PAY ATTENTION: Download our mobile app to enjoy the latest news update
Legit.ng had earlier reported that the shootings in the City of Christchurch left 49 dead, after a 28-year-old white supremacist opened fire at two mosques.
The death toll stood at 49 as the police in New Zealand confirmed that there were multiple fatalities after shootings at two mosques in the city of Christchurch.
NAIJ.com (naija.ng) upgrades to Legit.ng to serve its readers better
Nigerian herdsmen vs Nigerian farmers - on Legit TV