Top trending Cardi B songs 2019
Considering popular songs, it is always difficult to predict which of them will stay with us for only a week and which will be delighting us for years. However, this is not the case with Cardi B songs. They continue to be on the trending list from the day of their release until present time. So, what is their secret?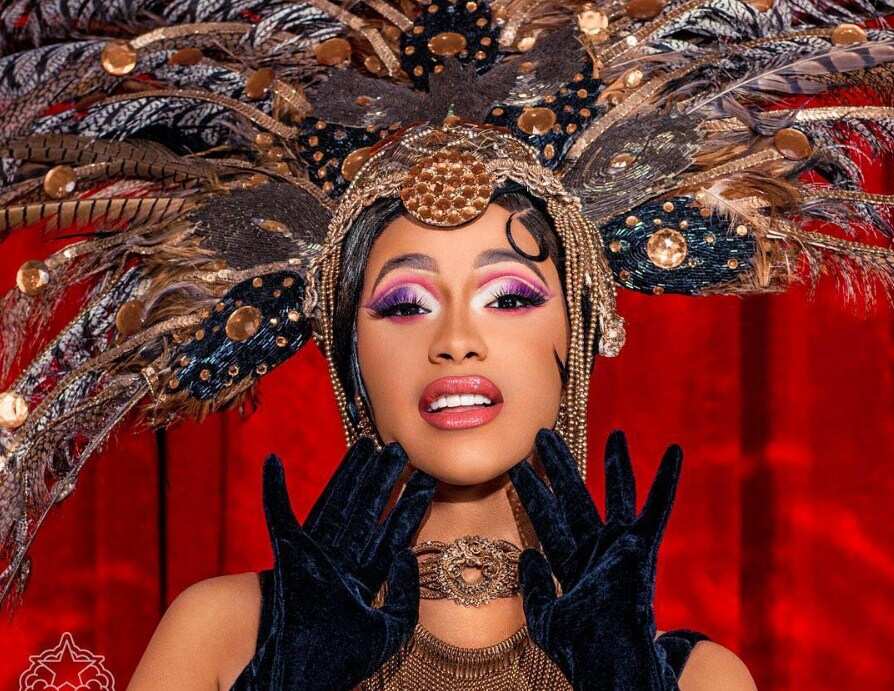 It is not an easy task to be a female rapper in a men's music domain, presumably. However, Cardi B has confidently claimed her place in this industry having produced an impressive number of high-quality tracks. Each of them deserves attention; but, here, we will focus only on the most popular ones.
Most popular Cardi B songs
A rare female rapper has so many tracks to boast off as Cardi B. Though her music career started only in 2015, the artist already has 26 bangers that graced Billboard charts at some points. However, there are some of her tracks that people like more than her other works. Below is the list of the rapper's tracks that are trending in 2019.
Please Me (feat. Bruno Mars)
Please Me is the latest work of the singer and is a product of her second collaboration with Bruno Mars. The track was released on February 15, 2019, and has already conquered the 3rd place on Billboard's Hot 100 Chart of the March 16, 2019, week. Despite such success, some critics consider this work of the Cardi B x Bruno Mars team to be quite weak. As Michelle Kim of the Pitchfork put it, "Their mismatched energies are only emphasized by the songs awkward tempo."
No matter the critique, the official music video of the song already has over 62 million views. This is an impressive result considering that the video was released not more than a month ago. All the fans of the singer are thrilled by her new track:
This song is dope. Love the vibes and beats, everything.!!! - @Krystalline
This song had to grow on me. But I can't deny that Cardi and Bruno are a bomb combo together musically. - @LavishlyBritt
I love this song so much. - @Anna Natalia
Bodak Yellow
Bodak Yellow is a trap hip-hop track with a powerful beat and hard flow. It has a catchy vibe. The confidence of the singer literally pours out of the dynamics when you turn this track on. The banger has over 746 million views on YouTube, and people continue to watch it and leave comments even though almost two years have passed since the official video release.
I Like It (feat. Bad Bunny & J Balvin)
I Like It is arguably the most popular track of the rapper. And it is clear why. It is dynamic, upbeat, and super catchy. This hit is just perfect for dancing halls and parties as you cannot listen to it sitting still. Your body reacts to every beat, and you cannot help dancing.
READ ALSO: Top trending Migos songs 2019
The music video also deserves attention. It is so colourful, bright, and cheerful that you can watch it for hours on end. Since its release on May 29, 2018, the video has gathered more than 879 million views on YouTube. Comments are as positive as ever:
This video is almost a year old, but I still like it. - @Jonas Francisco
My queen, I don't get tired of watching this video. Just waiting for it to hit a billion views. - @Ruth Hernandez
This is definitely one of her best song on the album. - @500 subscribers needed to make me smile
Money
Money is one of the latest tracks of the singer. In this song, the musician tells us how much she loves money. Well, who does not, right? Watch the video above and drop a comment in the comments section of the article whether you liked it or not. Maybe, you will love this song more than money and will be even tempted to buy and download it later.
No Limit (feat. A$AP Rocky & Cardi B)
No Limit can be placed in the Old but good category of songs. It is a work of G-Eazy created in collaboration with A$AP Rocky and Cardi B. It was released in September 2017 but still has a lot of appeal to it. The addictive tune, powerful beats, and even flow make this track an ultimate banger.
Bartier Cardi (feat. 21 Savage)
This track can be dubbed a classic Cardi B song. It has everything the rapper likes to put in her songs: trap tune, heavy beats, and steady flow. If you want to get the idea of what this artist sings, listen to this track.
Be Careful
Be Careful is warning in the form of a song that comes from Cardi B to a fictional (or, maybe, real) partner, who has loyalty issues:
You still stutter after certain questions / You keep in contact with certain exes
She tells him how much she loves him but warns that his behaviour can ruin their relationship:
You gon' gain the whole world / But is it worth the girl that you're losin'? / Be careful with me / Yeah, it's not a threat, it's a warnin'
READ ALSO: Latest Zoro songs 2018-2019
The song really sounds very intimate and personal. We must admit that a woman should have a lot of courage to bring such personal issues into the world. Moreover, she does not seem a weak victim in the story she tells. The singer looks strong and independent.
Clout (feat. Cardi B)
Clout is one of the latest works by the singer. Although the track belongs to Offset's album and only features Cardi B, the female rapper managed to overshadow her partner in it. As Charles Holmes deftly voiced it on RollingStone:
Brutal, swift and nimble, Cardi's performance is among the best on the album and features her dismantling a variety of unnamed detractors: rappers, blogs, trolls. In the middle of rapping, [...] Cardi adlibs in a growl that is far better than almost anything that comes after it.
Ring (feat. Kehlani)
You cannot name it a classic track of the artist; nevertheless, it has a lot of appeal. Moreover, it adds some variety to heavy and powerful works of the singer. The soft tune and sweet vocal of Kehlani are contrasted by Cardi's rap, and this is what makes Ring an unforgettable banger.
MotorSport (feat. Migos & Niki Minaj)
Cardi B, Migos, and Niki Minaj are the main ingredients of an instant banger. They prove it with their MotorSport track. Heavy beat, Migos' rap, and two wonderful female voices to brighten up the song will make you listen to MotorSport on repeat.
Invasion Of Privacy: Cardi B album that breaks records
Invasion Of Privacy is Cardi B debut album of 2018 that added the singer's name to the history of rap music. Two tracks of this album crowned Billboard Hot 100 charts. The first one is Bodak Yellow which made the singer the second female rapper in the history of the chart to get to the top of the list. The second track is I Like It which brought the woman to fame because she became the first female rapper to crown the chart repeatedly.
Moreover, the album itself ranked #1 on the Billboard 200. The singer even received a Grammy Award for Best Rap Album for her Invasion Of Privacy. If you are interested in the phenomenal Invasion Of Privacy, you can download Cardi B album by following the links provided below:
Download Cardi B songs in a few clicks
If you feel that Cardi B's tracks are your type of music, you can download the songs mentioned above to have them with you always. Just follow the links below:
Cardi B songs are phenomenal in their addictiveness. They can be aggressive and lyrical, powerful and intimate. Maybe, this variation is the secret of their success. Nevertheless, we hope that the singer will produce even more bangers in the nearest future. By the way, which Cardi's track do you like the most? Drop a comment below.
READ ALSO: Latest 9ice songs 2018-2019
Source: Legit.ng