What is the full form of CV? (with examples)
A CV is your first pass if you want to be successful in your career. It is a special document full of your past experiences, which is supposed to convince an employer that you are the one they need for a particular position. This means you need to make your CV as brilliant as possible. But what exactly does CV stand for? What is the full form of CV, and how is it different from a resume? Find out and make your job application impressive!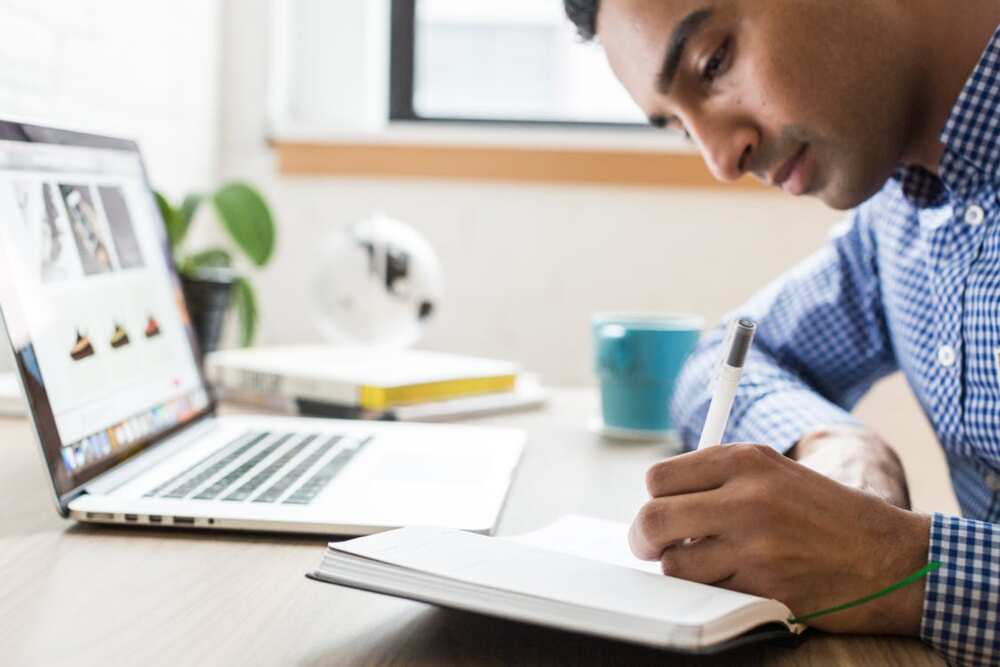 Have you ever wondered why there are two different terms – resume and CV? And why in various countries there are differences between the application processes? Many people mistakenly think that resume and CV are synonyms, but this is not entirely true. While they serve the common purpose, there are a lot of things between a resume and CV which distinguish them from each other. That is why some jobs require applicants to bring a resume, while some prefer receiving a CV. But how to write a good, appealing CV? Which things do you need to include there?
What is the full form of CV?
First of all, here is a full meaning of the term we are going to discuss. The CV is a popular acronym. Many people know that CV stands for "Curriculum Vitae", which is a Latin phrase. However, not everyone knows what does it exactly mean in Latin. The meaning of "Curriculum Vitae" is "course of life". By the way, "resume" means "summary" in French. So, even judging from the meanings of these terms, you can see a difference between them. The resume is a short and brief description of a worker's skills and experience, while CV is much more detailed, includes a lot of information about a worker, and can contain a few pages.
The layout of a CV is another thing that makes it different from a resume. A person has to put their entire career and all the achievements in chronological order into their CV, instead of making it brief like in a resume. Your CV is the full, detailed record of your professional history. When an employer wants to read about you in details to make sure you are the worker they want to see in this particular position, you need to bring them your CV.
The full form of CV is the entire summary of your career presence, including your personal details, the information about your education, qualification, job experience, and achievements. Usually, those employers, who are in charge of a truly serious job and do not want to make a mistake during hiring, require from an employee to have a CV instead of a resume, to see if they are fit for this position and have no red flags.
You can get a better understanding of CV full form for job below, as we explain how to compose your application of this sort and which things to include.
How to write CV full form?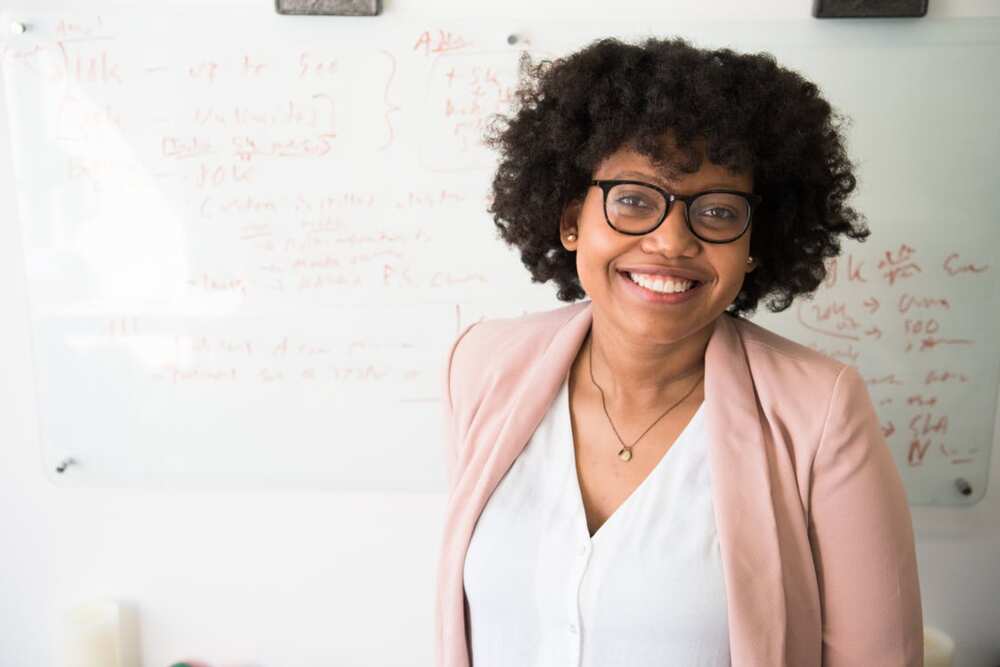 Imagine: you are applying for a new job, and see that a CV is listed as a requirement. Of course, many people start getting confused about which information would be relevant for this type of application, and which it is better to leave out. It is worth mentioning that many jobs which are connected with academic research, science, and medicine usually require a CV rather than a resume because they are a very high responsibility, and an employer wants serious and experienced people to apply for this position. The phrase "course of life", which is the true meaning behind the acronym CV, can sound quite ironic if you think back to these long years of your life spent in medical school mastering your skills.
The concept of CV is mostly viewed as the course of education and career. In general, this type of application is mostly focused on credentials which are necessary for a certain kind of work, instead of competence, like in a regular resume.
What to include in a CV?
As we have already established, curriculum vitae will usually be quite long – about two pages or more. It will contain such information as your name, your contacts, educational background, necessary skills for work, and all the experience you have had in this sphere. Additionally, your CV will also have to include the research that you have done in your life, things that you have published and presented, the grants that you received for your work, professional licenses, honours and awards, along with other relevant information which could help you get this position.
There are a few steps which would help you create a full and appealing curriculum vitae, and potentially get this job you are dreaming about.
Brainstorm. First of all, you will need to brainstorm for your CV and think about the information that would present you in a positive light. Think back to all your experience and then consider how to organise it in chronological order. Use the format which is modern but also looks professional. A CV does not have a set format, but there are usually some common techniques on how to write it.
Consider the job. You will have to research your desired company and learn how to tailor your CV to their values. For this, you will need to make a mental note of their mission, requirements, and things they have been looking for in their employees. Keep these things in mind when you are working on your CV: perhaps, when you are stuck, those will help you.
Check their requirements. Some companies have set conditions about the CV that the worker has to send to them. There can be some specific information which they would like you to point out, or there can be general directions for writing a CV. This has to be double-checked because, without some crucial information, your CV might just not be accepted.
Make a list of your past jobs. You should know the chronological order of your previous jobs because this is the information that an employer needs to know about you. Include the list of those jobs and the periods, during which you have been working there.
Think about your hobbies. Usually, in a CV you need to write about things you enjoy doing in your free time. You should be aware that every hobby can have a positive or negative effect on your employer. That is why you only need to list hobbies which would portray you as an active person who is a good team member. Some hobbies which might create a positive image are playing on a sports team (even better if you are a captain), organising charity events, and running for the school parliament. Hobbies similar to reading or watching TV can paint a passive image of your personality unless you are applying for the publishing job and want to describe which writers have had a significant influence on your life and work.
Make a list of skills that are relevant to your job. Every worker is good at some things. Perhaps you speak some foreign languages, are tech-savvy, or have specific skills that would come in handy at your company. For example, if you want to be a coder, you could mention the programs you had experience with. Then, list all these skills by relevance.
Next up, there are a few steps for writing your CV. Getting it to look presentable is another part of your way to your desired job. You have to think about putting your CV in order.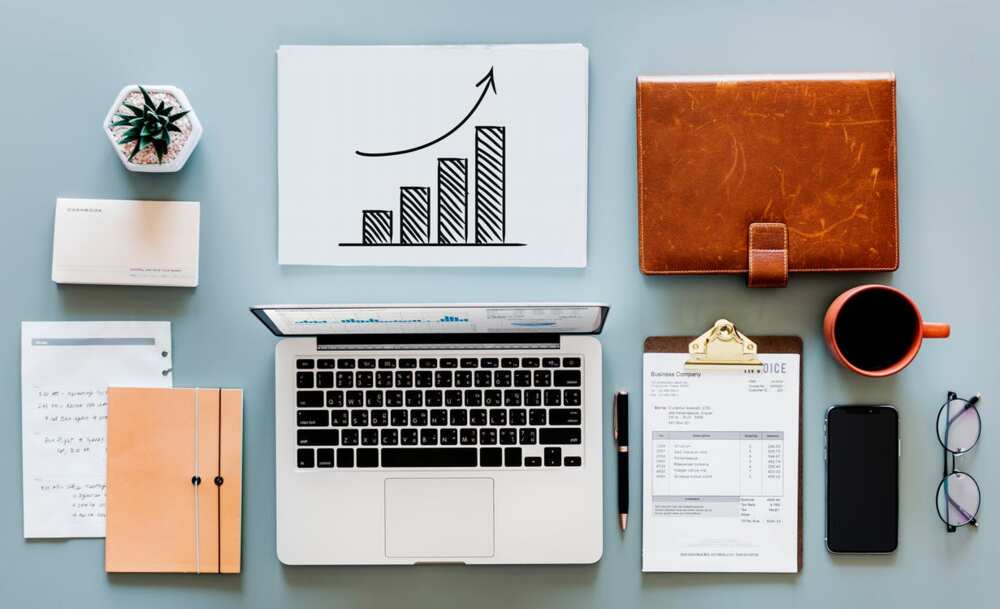 Create a CV format. Think which one would be the easiest for an employer to read, and give you benefit. You could divide the information into sections line by line, or put each of them into a box. Just play around and see which format would look right.
Put your significant details. Make the name larger than all the other text on the application, because it is always important to let a recruiter know whose CV they are reading. The rest of the crucial information would be your phone number, address, and e-mail. You should put it all below your name.
Write your profile. This part of a CV is usually optional and serves for giving a recruiter more insight into your personality. In this section, you can include all of your experiences, skills, and qualities that could gain you success. You should appealingly write this part, that showcases your best qualities. For that, you need to use strong words with positive connotations, such as "determined", "confident", and "hardworking". A boss will remember you as a worthy person.
Create a section for education. This section usually goes at the beginning of curriculum vitae, but you can also pick to list it at the end. You should list your educational institutions in the reverse order, which means starting with the latest one. Things you will need to record are the name of your institution, the majors and minors that you have taken there, and your GPA.
Create a work experience section. Here, you will need to list all the work experience which is relevant to the job you are currently applying for. You will have to register the name of every company you have worked for, the location, and your responsibilities. Just like with the education section, you will need to start with the job which is the most recent and then go backwards. In case your list is long and you want to put only relevant information, choose the jobs which could make you look appealing to the recruiter.
Make a section for skills. In this part, you will need to describe all the things you have learned to do and all of your past achievements at the previous workplaces. You can also list all of your works which have been published, the lectures that you have led, and the classes that you have taught.
Write a section for your interests. You already chose some interests that depict you in a good light. Now, you should sort them out and list them one by one.
Add a section for other information. Perhaps you have anything else important that you want to mention to an employer. For example, you might have been on a long break from work due to taking care of children, or you have done a lot of volunteering work. Think of the essential things that you may have left out, and add them to this part.
Conclude with a section for references. In the past, you probably have worked with some important people who have appreciated your efforts and given you some credibility through their recommendations. It would be good to let your possible employer know about these. Remember that before listing a reference in your CV, you need to check with the person who gave it. Chances are, their contact information has changed, or they might not be okay with you including this reference for various reasons. If they fully support your decision, then you can write down their name and ways for an employer to contact them, like e-mail and phone number.
Now, that you have completed writing your CV (congratulations!), you should go through it again with a fresh mind and check whether there are any important things that you might have accidentally missed.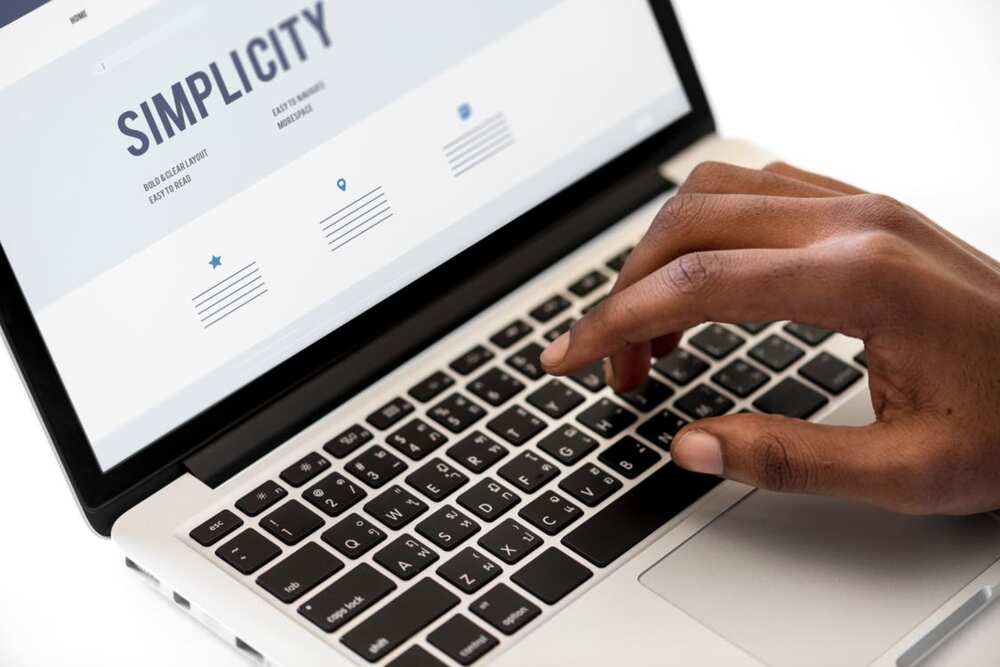 Check grammar and spelling. First of all, of course, you will need to pay extra attention to the way you spelt words and your grammar. Errors will not play in your favour, and they are the quickest way to show your possible employer that you are unprofessional. So, if there are any errors, it is better to fix them.
Proofread for the clarity of sentences. The sentences you write have to be concise and clear to an employer. They usually do better than long and repetitive sentences. Speaking of which, you should make sure that you are not repeating any information, because an employer might pick up on it.
Read the CV from the employer's point of view. Imagine that you are an employer. Would you have hired yourself for a job? Try to be level-headed and notice things that could be improved.
Ask someone to read your CV. The easiest way is to ask your relative or friend to proofread it for you as if they were your employer. You could ask them what they could have added or removed, and if they would hire you if they were in the employer's place.
Check the application page one more time. Maybe you have missed some materials that an employer wants you to send together with your CV. It would be sad to miss out on your chance to get this job because of such minor details. Some companies might want a cover letter from you or examples of the work that you completed in the past.
If everything is fine with your CV, you can relax and wait for the employer's input. If something still feels off, you can look at these samples below and compare your CV with them.
READ ALSO: How to write about professional background
Full form of CV: best samples online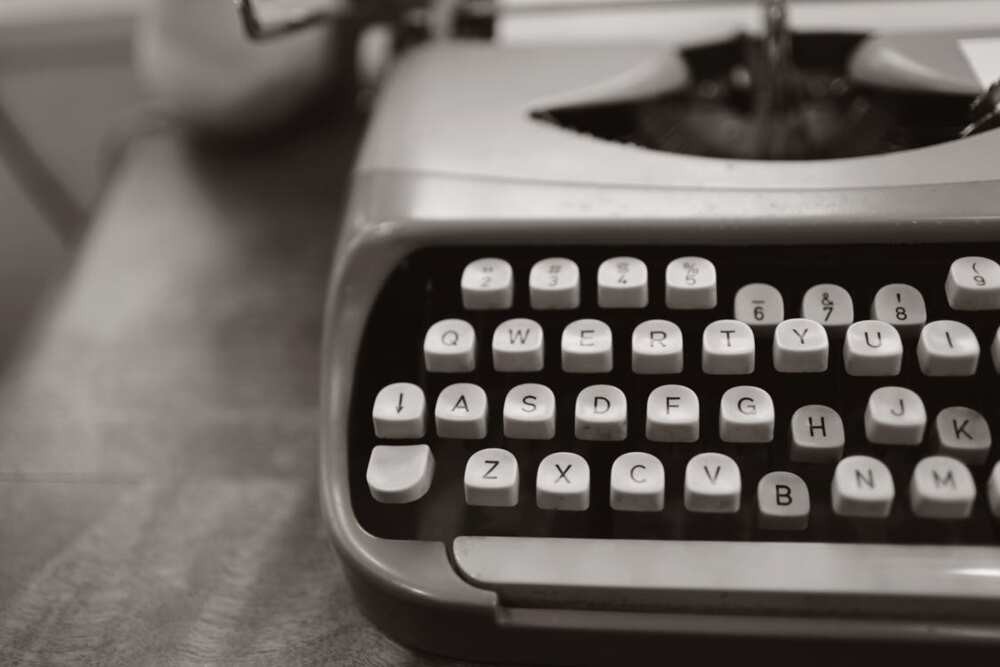 These were only a few examples of the high-demand professions, and you can also see the best CV examples of many other jobs which might interest you. Except that, you can choose a perfect template for your CV and design it the way you want it to look. Remember that the look of your CV will very often determine the decision of an employer.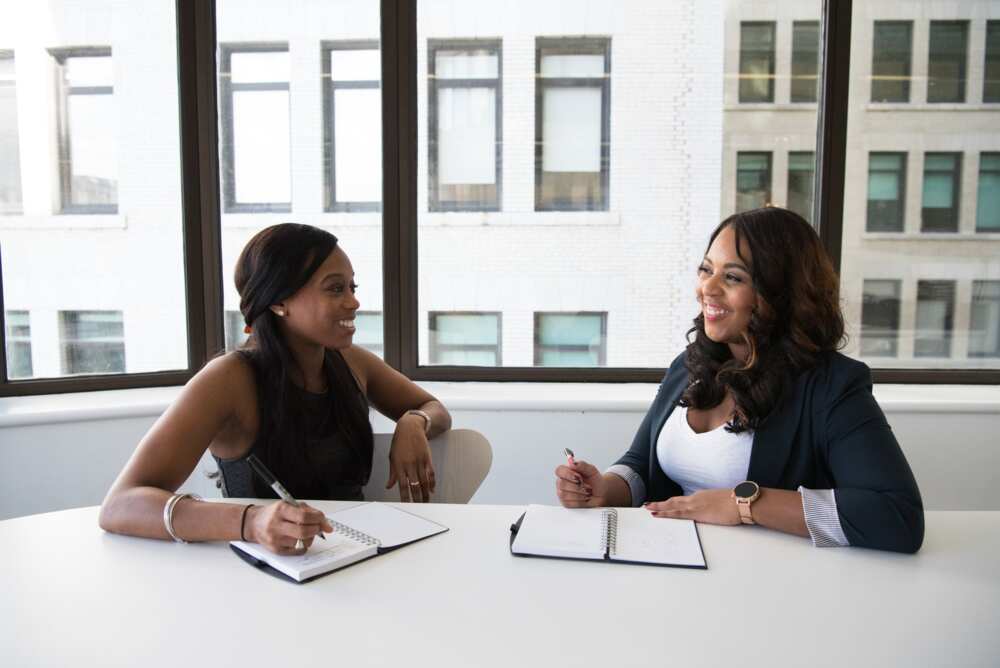 It can seem like a lot of work to create a perfect full form of CV which could make an employer distinguish you from thousands of other applicants. Typically, building a resume would be more comfortable. But if you ever feel discouraged, remember about all the benefits that your CV can bring you, and how it can make emphasis on your best qualities. In the long run, it will play a deciding role in getting your desired job position. Good luck!
READ ALSO: Why do you want to join our company? - best answers to land a job
Source: Legit.ng