Patoranking songs impress by their originality. The musical compositions of this young, stylish, modern and original performer who has already received awards collect millions of views on YouTube. Patoranking's music makes people dance and fills them with positivity.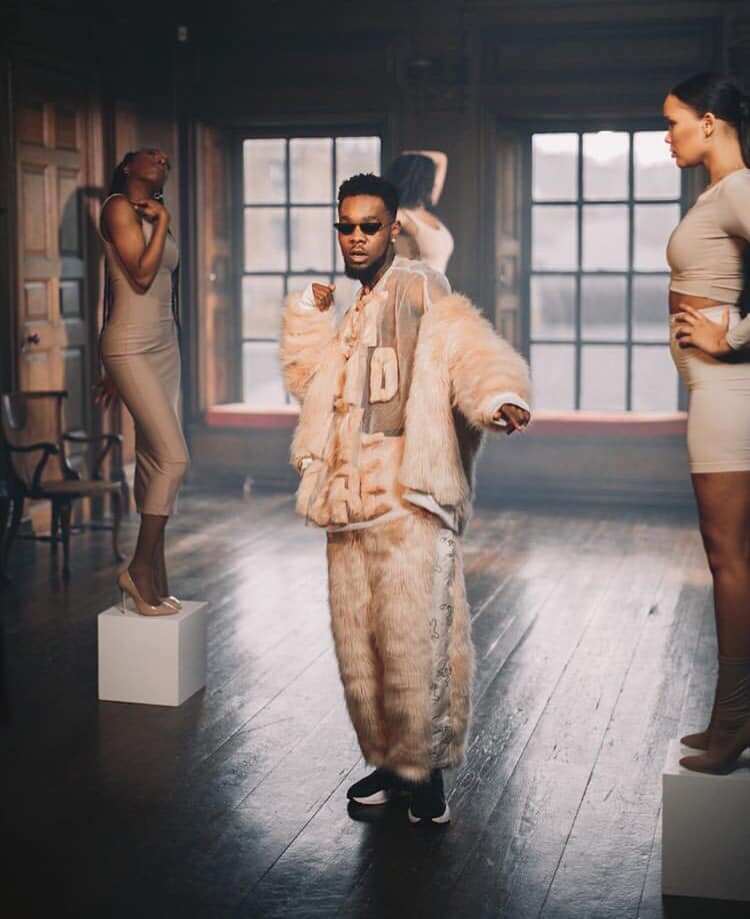 He was born as Patrick Nnaemeka Okorie, but we all know him as Patoranking. His style of music is reggae-dancehall. But time after time he goes beyond the boundaries and creates original music. His album "God Over Everything" (G.O.E.) in 2016 took the 4th place in the Billboard's Reggae Album Chart.
A year earlier, he signed a deal with the world's most famous reggae label, VP Records. And he got the "Best New Act" on MTVbase Awards. We recommend listening to his latest songs that are worth your attention.
Patoranking songs 2019
The artist does not waste time. Already in 2019, he managed to release tracks that collect video clips views very quickly. There is no doubt that this year will be as productive for the singer as the previous one.
Confirm ft. Davido (February 28)
READ ALSO: Top trending Tasha Cobbs songs 2019
YouTube views: 640 thousand
This track is very mobile and incendiary. It has a satisfied rhythmic beat that suits the melody. It echoes the Spanish bit Reggaeton.
In co-working with Davido, he managed to create a very harmonious duet, which makes the song even more exciting. It is difficult not to notice a successful combination of their performance styles.
The clip is tasteful and very stylish. The male part of the audience will for sure appreciate that fact that there are a lot of beautiful girls in the video.
Everyday (January 1)
YouTube views: 578 thousand
It is a fascinating and original song. The artist used trumpets in the choruses, and this hatch has created a club atmosphere. Rhythm combines with the melody very well. Beautiful colour transitions in the clip rivet attention and the dances do not give an opportunity to get off the screen. Not surprisingly, that for this video, the artist received the award "The Video of the Year" in the Soundcity MVP Award.
Patoranking songs 2018
The singer released a considerable number of tracks last year. Some of them were singles and a couple he made with other performers. His songs are uplifting and make you dance. It is not surprising that with such a repertoire he managed to win the title of "Best Artiste/Duo/Group In African Hip-Hop" 2016 in "AFRIMA" competition. After all, his songs are really very cool.
Follow me ft. Jah Prayzah (December 7)
YouTube views: 500 thousand
It is a song with easy to understand lyrics and dancing rhythm. The combination of African motifs and a beat in a melody make you move reflexively as soon as you hear it. The video clip is also sophisticated and has a stunning colour range and, as in many performer clips, beautiful girls. Style and harmony always distinguish his songs. Maybe, this is one of the reasons why Patoranking is so popular.
Kom Kom ft. Timaya & King Perry
YouTube views: 3.5 million
This track is also very rhythmic. Such songs charge with positive energy and make you dance. The artists managed to create a very musical and harmonious hit. It is even hard to distinguish who is singing at the moment of the track.
Together ft. Rudeboy (September 28)
READ ALSO: Latest Kiss Daniel songs 2018-2019
YouTube views: 5.4 million
This song causes only positive emotions. It is about love to the girl. The vocal choruses and moving verses are combined perfectly. It helps to keep a romantic and vibrant atmosphere. We can say for sure that it is a very productive duo of Patoranking and Rudeboy.
Lituation ft. Slapdee & Daev
YouTube views: 498 thousand
Such songs are designed to create a good mood. This track is very danceable. The musicians have achieved this with the help of very mobile beat, a combination of rap and vocal, as well as modern dance music inserts.
You can also see a lot of beautiful African girls dressed in traditional costumes in this video clip. It helps to convey the atmosphere of African songs. A great combination of track and video was achieved with the help of rhythmic dances.
Heal D World (August 17)
YouTube views: 578 thousand
This track is very different from other works of the artist. It is a rhythmical song, like the others, but not danceable. The artist raises a very significant global question. He says that it is worth live in the peace and fill this planet with love. He stresses that all people need to support and respect each other. Songs like this one make you think about the future and sense of life.
Fire to the Sun ft. BERA (July 20)
YouTube views: 25.5 million
It is a gorgeous and very musical song without any doubts. The musicians managed to combine African motifs (performed by Patoranking) and RnB (performed by Georgian singer BERA) harmoniously. Rhythmic couplets perfectly combine with vocal choruses.
The musicians managed to create a fabulous atmosphere in the video. This clip brings great aesthetic pleasure. Artists managed to unite opposing concepts: sea and mountains, black and white, Nigerian and Georgian music and so on. This clip is breathtaking!
Suh Different (April 27)
YouTube views: 10.3 million
From hit to hit Patoranking manages to be loyal to his style. Almost every his song has mobile and dancing rhythm. This banger is slightly different from the previous one, as an attentive listener may notice club motifs in it. Text inserts throughout the song achieved this effect.
It comes obvious that this song makes you dance as soon as you hear it. The musician is very stylish and tries to show his master skill to the listeners.
Available (February, 17)
YouTube views: 7,2 million
The video for this song is very atmospheric and stylish. You can see a great combination of African costumes, modern dances motifs with visual effects. The artist managed to combine African authenticity with current trends using his native melodies and dances. He is good at creating beautiful and stylish music.
Patoranking songs are very original and rhythmic. From track to track, the artist maintains his style. He creates bangers that are appreciated by millions of listeners. Only a couple of months have passed since the beginning of the year, and the artist has already received an award for the best video. It seems he is not going to stop at this point. We hope that his new album will be released soon. Probably, he can receive a reward for it, just like for the previous one.