Niniola songs rock! What music has this Afro-House Queen created for her fans in 2018-2019? Niniola Apata songs captivate our attention from the first chords. Her vocals bring us to the magic world of music, and her hot dances makes us want to move along to the beats.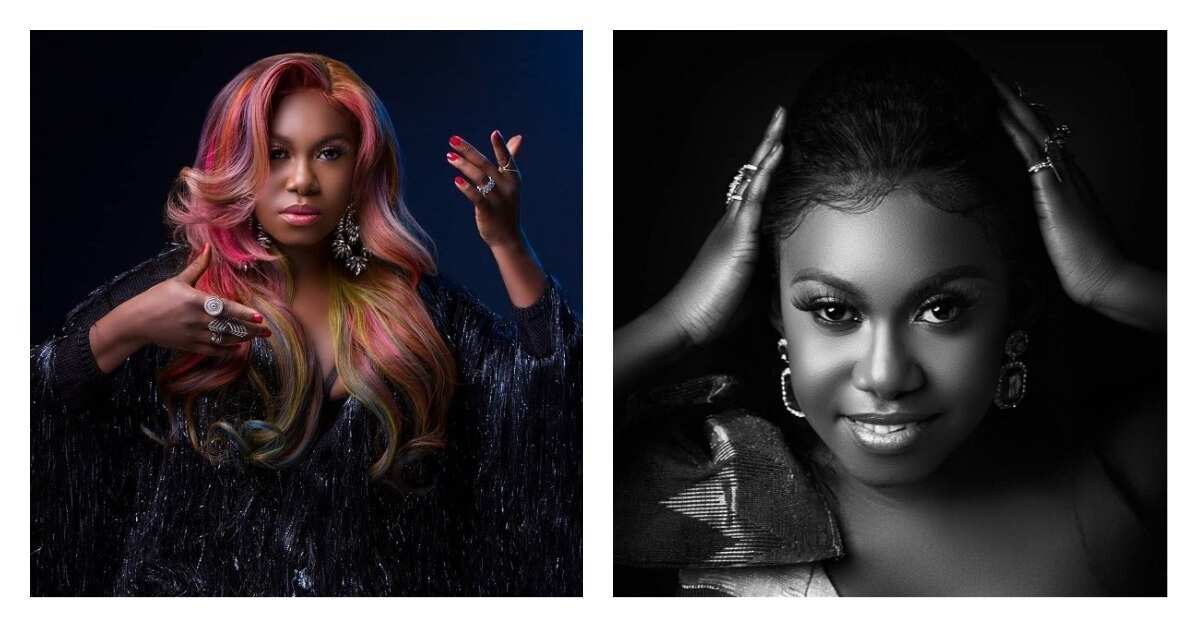 Currently, Nigerian singers and musicians expand their fans not only in the country but throughout Africa and the entire world. Such direction as Afro-House is more and more often found at discos, music parties, and festivals far beyond the African continent.
The combination of traditional African rhythms with modern electronic music and hip-hop is trendy today. The singer and songwriter Niniola Apata (Niniola) is one of the brightest representatives of Afro-House. The Yoruba language is mostly used for Niniola songs lyrics. Her musical hits and colourful videos are in the mainstream of Nigerian music. The Afro-House Queen is currently working under the label Drumroll Records.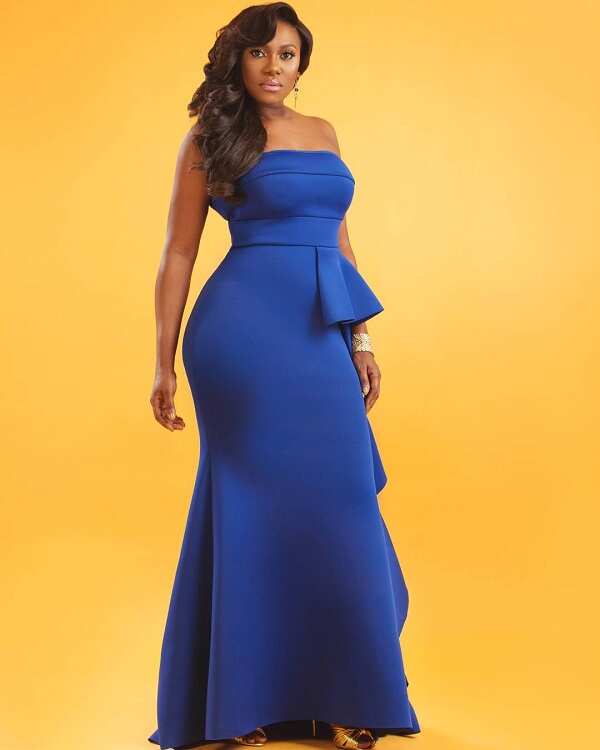 Niniola songs 2018-2019
The singer continues to delight her fans with new songs, remixes of her old hits, as well as collaboration with other musicians. What musical works has she managed to create in the years 2018-2019?
READ ALSO: Latest Tiwa Savage songs 2018-2019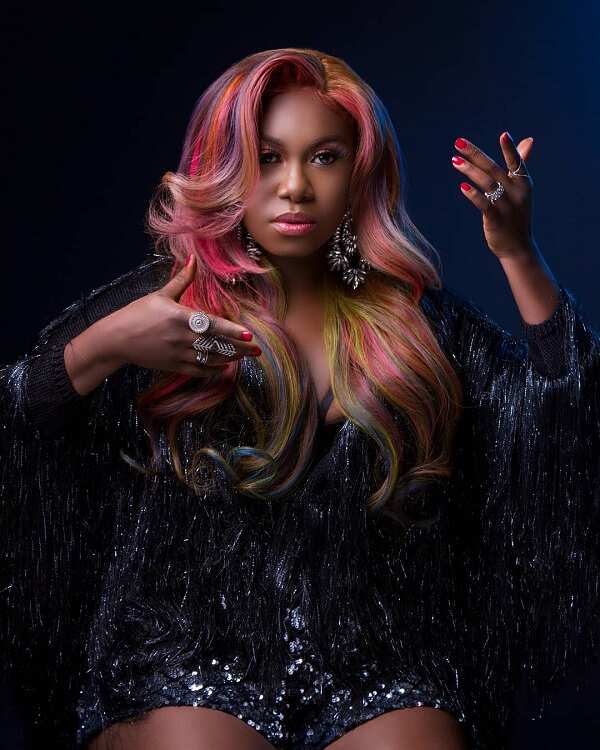 Niniola songs 2019
Since the beginning of the year, the singer released one single. For now, this is only an audio version. We hope to see the video soon.
Designer
In February 2019, the singer released the single 'Designer'. The famous Nigerian musician and producer Sarz helped her to create this hit. It is not the first case of cooperation between two successful musicians. Rather fast music, African rhythms plus electronics combined with her beautiful vocals make the single a 'must have' for the playlists of Afro-House lovers.
'Designer' is so catchy that even the saddest person will cheer up. In her single, firstly she lists famous designers: Gucci, Fendi and others. Then she starts singing about her favourite Designer. The Afro-House Queen tells us about the Designer of her feelings and their relationship. But we can only guess who is the dear Designer of her heart.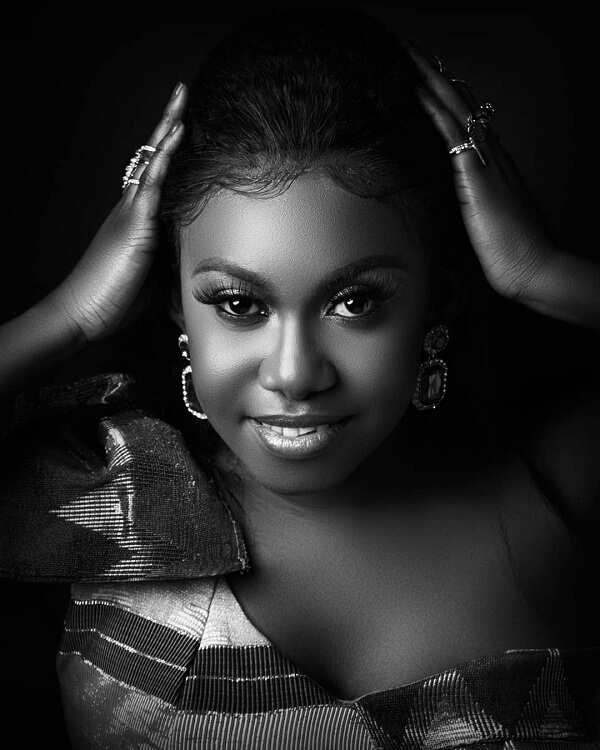 Niniola songs 2018
Last year, the Afro-House Queen also released only one single. That was a super hit 'Bana.' Also, the musician recorded several remixes for her previous hits. Besides, in 2018 she had a fruitful cooperation with other African musicians in the creation of several joint musical works. What is Niniola songs list in 2018?
Bana
The single was released in September 2018 and was also produced by Sarz. 'Bana' is an excellent example of Ms Apata's unique style. Without any doubts, it is a hot dancing hit. The 'Bana' video gained more than 1.8 million viewers on YouTube.
And again, it is a love song. More precisely, the single is about her beloved guy, 'Bana.' She sings about her feelings for her loved. The singer says that no one can be compare with her boyfriend.
The video is very colourful and cheerful. We can see a lot of hot dancing: multicoloured decorations and bright outfits elate as well as Niniola hair colour changing now and then. 'Bana' causes a whole kaleidoscope of positive emotions and feelings.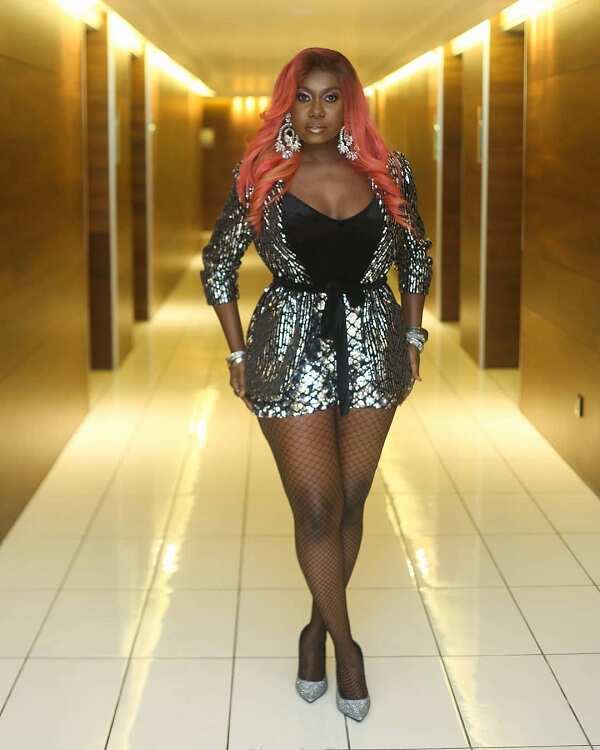 Remixes 2018
Last year, the Afro-House Queen made several remixes for her early hits released in 2017. If the theme is popular, then why not develop it.
'Maradona' is a super hit from 2017. The 'Maradona' video collected 5.9 million views on YouTube. The single creation was inspired by the legend of world football. It sounds not only in Nigeria and Africa but also in other countries, including Argentina, the homeland of the famous football player. The single, written in Niniola's style, has a more lyrical sound.
Maradona (DJ Icebox Remix)
'Maradona' remix was released in March 2018 It is a fast dance musical track with lots of African rhythms and beats.
Maradona Riddim (DJ Snake and Niniola)
Niniola and world celebrity DJ Snake made a variation on her single 'Maradona' in July 2018. It was a lyrical and relaxing musical composition with plenty of beats and drums. 'Maradona Riddim' scored 2.3 million listeners on YouTube. And the official video, where a young guy danced virtuously on the water, gained 1.9 million views.
Magun Remix (Niniola ft Busiswa)
The remix was released in May 2018. The Afro-House Queen cooperated with South African musician Busiswa. The outcome of their joint work was the hot dancing remix, where Ms Apata's vocals combined with Busiswa's rap.
The 'Magun' remix video gathered 1.6 million views. Its distinctive features are bright colours and dance abundance. The beautiful scenery, trendy outfits with traditional African elements also attract the eye.
Collaborations 2018
Niniola's sweet vocals can also be heard in many works of well-known DJs and other musicians. Her Afro-House motives and rhythms add a drive to both electronic and hip-hop music. Her voice in combination with rap is a win-win option for playlists or tracks.
Leg Work (VJ Adams ft. Niniola)
The music composition released in February 2018. 'Leg Work' is an amazing dance track. Listening to this music, you are drawn to start dancing and begin your leg work.
Bam Bam (Crowd Kontroller ft. Niniola)
The song appeared in May 2018. It's a hot track for any club or party made with Nigerian DJ Crowd Kontroller. This music rocks everybody.
Rolling (DJ Neptune ft. Niniola)
The song was released in May 2018. It was created by DJ Neptune and is in his album 'Greatness.' The 'Rolling' dance cover appeared in November 2018.
Monini (DJ Fortee ft. Niniola)
The track came out in July 2018. It's a collective work of DJ Fortee and Niniola. 'Monini' is a stunning lyrical song with the love story, "I will be your prince. Be my princess" and so on.
Lazaro (Muungu Africa ft. Busiswa & Niniola)
The song appeared in July 2018. 'Lazaro' was made by the South African band 'Muungu Africa' with Busiswa and Niniola. It is one more variation of a successful hit. 'Lazaro' tells us about a poor man who names himself as Lazarus and always complains to his wife. She regularly sprinkles her husband with holy water in the hope of changing his fate.
Legbegbe Remix (Mr Real ft. DJ Maphorisa, Niniola, Vista & DJ Catzico)
The track was released in September 2018. The stunning dancing hit was made by Nigerian musician Mr Real. To create the remix, he invited Niniola together with South African DJs. Of course, the Afro-House Queen vocal added melody to the hip-hop song. 'Legbegbe' remix video is about the life of street guys and girls in a big city. Besides, a lot of dancing and even a bit of roughhouse were used in that video.
The Queen of the Afro-house does not slow down. She manages everything: new singles, videos, remixes, and collaboration with other musicians. Niniola songs set the tone for African music. Keep it up!
READ ALSO: Latest Kiss Daniel songs 2018-2019