Latest Lil Kesh songs 2018-2019
Lil Kesh songs are perfect for party lovers, especially those that can go all night dancing. As you enjoy your drinks and have a good time, Kesh will entertain you and give you something to move your body to. A good number of his tunes, collaborations and those he has worked on as a solo artist, have become instant bangers that are worth listening to.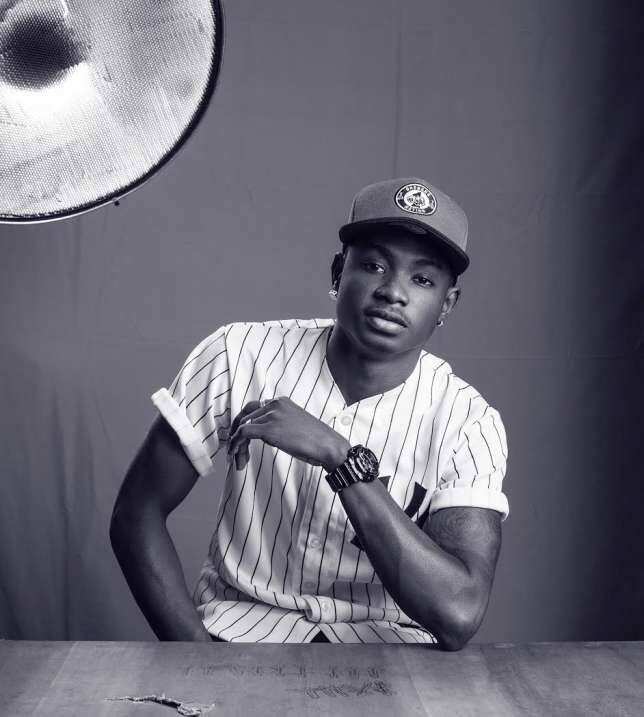 Whether you are just getting familiar with Lil Kesh, or are a seasoned fan, his songs are worth downloading. For newcomers, checking out his latest release will help you understand and appreciate his musical talent. It is not surprising that you will find yourself looking back to what he has done already.
Lil Kesh 2018
He is a talented artist that has done quite a lot over the years. Checking out the best of Lil Kesh 2018 tunes will be a perfect introduction for newcomers. These bangers became instant hits from when they were released. Most of them have attracted numerous YouTube views and continue to do so even as years go by. Check out a few examples of Lil Kesh 2018 songs below for the true experience.
1. Flenjo
The young musician collaborated with Duncan Mighty on this hit that already has over 2 million views despite being released in September of 2018.
2. Able God
The artist has been featured by Chinko Enku in this hit. Released in October 2018, the song is already hitting 3 million views on YouTube. One of the few decent songs in Nigeria that has little to no bum shaking. The message is also great as it is some sort of prayer for monetary blessings.
3. Issa Goal
An excellent song is featuring different artists led by Naira Marley. It worked as a perfect world cup anthem for Nigeria in 2018. Having been released in April of the same year, this tune made it easy to support the national team. Sometimes, the right psyche-up can be all the magic the players need to win.
4. Lil Kesh Apa Mi
Released in March 2018, this audio will make you hit replay as you dance to the tune continuously. It is one of those danceable fire jams that you can hardly get enough of.
5. Again O
Released in August 2018, this is a great hit video that will teach you some great dance moves in addition to moving you to the floor.
6. My Love
It is not an ordinary mushy love tune or smooth love jazz that you are used to. The musician goes out of the box with this hit tune released in April 2018. The Afrobeats will get you moving in response to their addictive nature.
READ ALSO: Latest Burna Boy songs 2018-2019
7. Lil Kesh Gbowo
Gasky featured Lil Kesh in this dope tune that became a blast online. The song reminds you to celebrate your achievements as you worked hard to get there.
8. Yagi Girls
It is one of the famous Lil Kesh Yagi songs that trended in 2018 having been released in March 2018. Kesh working with WizKid led to the production of a bomb product. The song makes a perfect choice for a club hit. With this old school remix, you can be sure that your party will be fire from beginning to end.
Lil Kesh 2019 hits
Even though the year 2019 may still be young, the talented musician has been working productively. The following are hits that give us an idea of what this year has in store for us as far as Lil Kesh is concerned, musically.
1. Undertaker
Though just available in audio, as Lil Kesh latest song, the chances are that the video will follow soon. The song has already attracted positive reviews from users which is a good sign. Soon enough, it will blow up as it is already doing so well having been released in mid-February 2019.
2. Jaiye Jaiye
Jaiye Jaiye features Zlatan and Bally in a recent tune released by the artist in January 2019. The tune is fire as it trends and attracts positive reviews.
3. Sweet Ireti
The song is barely a month old and is already a sensation on social media. It is definitely a banger to watch out for.
Lil Kesh songs showcase the great talent of musicians in Nigeria. For music to trend, the entertainment aspect is crucial. Kesh's songs are entertaining and will always get you on your feet dancing to your favourite tune from his songs.
READ ALSO:
Top 10 Johnny Drille songs of all time
5 great songs from Duncan Mighty
Latest Falz songs 2018-2019
Source: Legit