Most people do not pay attention to the problem of ashy elbows or treat it only with the help of cosmetics. If this condition worsens periodically, you can try to fix the problem by yourself. But first, learn all possible causes of this issue and then try remedies that will help your elbows to become soft.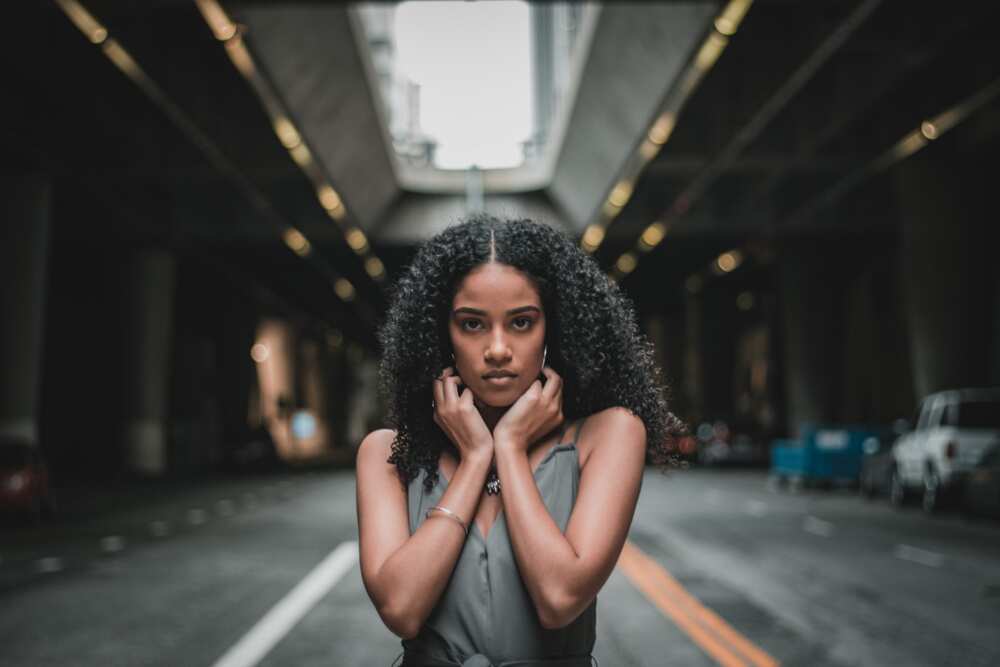 Care for elbows is a necessary procedure aimed at softening the skin and eliminating cracks. But many ignore this part of the body, respectively, the dermis hardens, becomes dark, and starts flaking.
What causes ashy elbows?
The wenis is comparatively thinner and has more creases than the rest of the body. There is also the minimum number of sebaceous glands located in this area, fatty tissue and frequent movements of elbow flexion and extension. Altogether these factors make the skin on the elbows highly susceptible to dryness, roughness, cracks, redness, flaking, and even wounds and painful itching in more severe cases.
Besides, the ashy skin is subject to hyperpigmentation and darkening, which does not look aesthetically pleasing and make people hide their elbows. Various reasons can provoke such a phenomenon as ashy elbows.
Before you proceed to more "simple" reasons, experts recommend checking your health condition. Physiological and endocrine problems are often accompanied by increased dryness of the derm, including indicative of the area around the elbows. It is a consequence of various diseases, and it is necessary to find out its causes. Nowadays, advances in medicine will make it easy.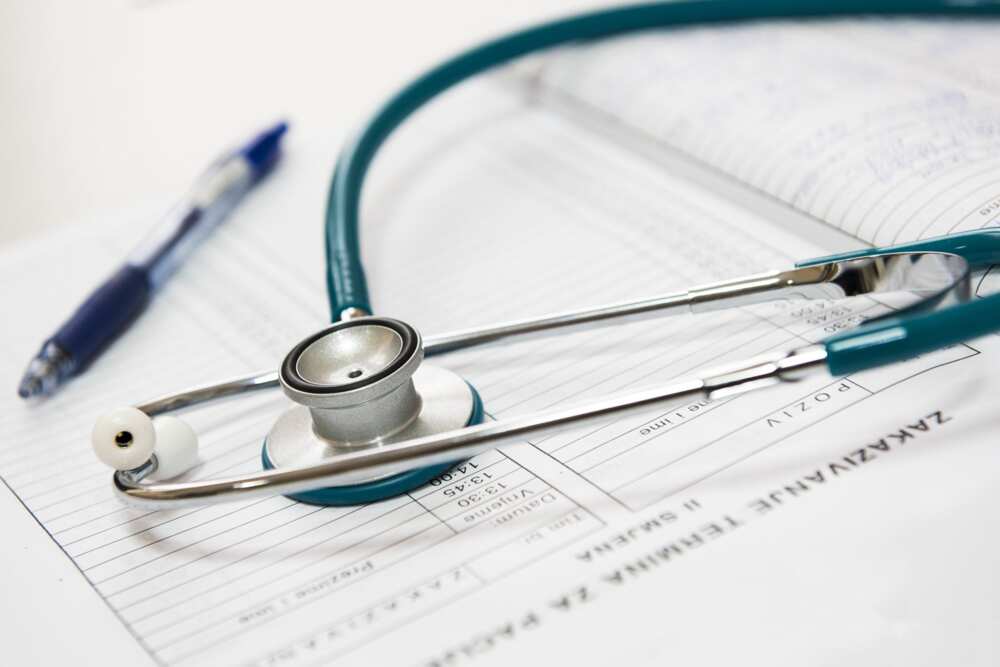 READ ALSO: How to get smooth skin: best home remedies
The following diseases and disorders can lie behind such issue as ashy elbows:
Diabetes leads to a malfunction of your body: the habitual metabolism of proteins, fats and carbohydrates is disturbed. The level of glucose rises, but insulin, on the contrary, reduces. The dry epidermis may become a visible manifestation of the disease at the initial stage. Do not delay the moment of seeking medical help.
Hyperthyroidism and hypothyroidism are diseases of the thyroid gland which causes an increase or decrease in the production of thyroxine and triiodothyronine into the blood. Compared to men, women are at increased risk. If, in addition to dry skin, you experience an unmotivated fit of spleen, do not postpone the visit to the endocrinologist.
Psoriasis, eczema means the skin on the elbows and knees becomes whiter, overgrown with white scales, circled by a red rash.
Scleroderma is characterised by swelling, dryness, soreness to the touch of the skin on the elbows.
The thinning layer of the epidermis can also manifest iron deficiency anaemia. This is especially noticeable on the wenis.
Hormonal disruptions. It can be a temporary manifestation namely puberty, menstruation, pregnancy or menopause. It also can be a chronic disease. Checking the level of estrogen is necessary.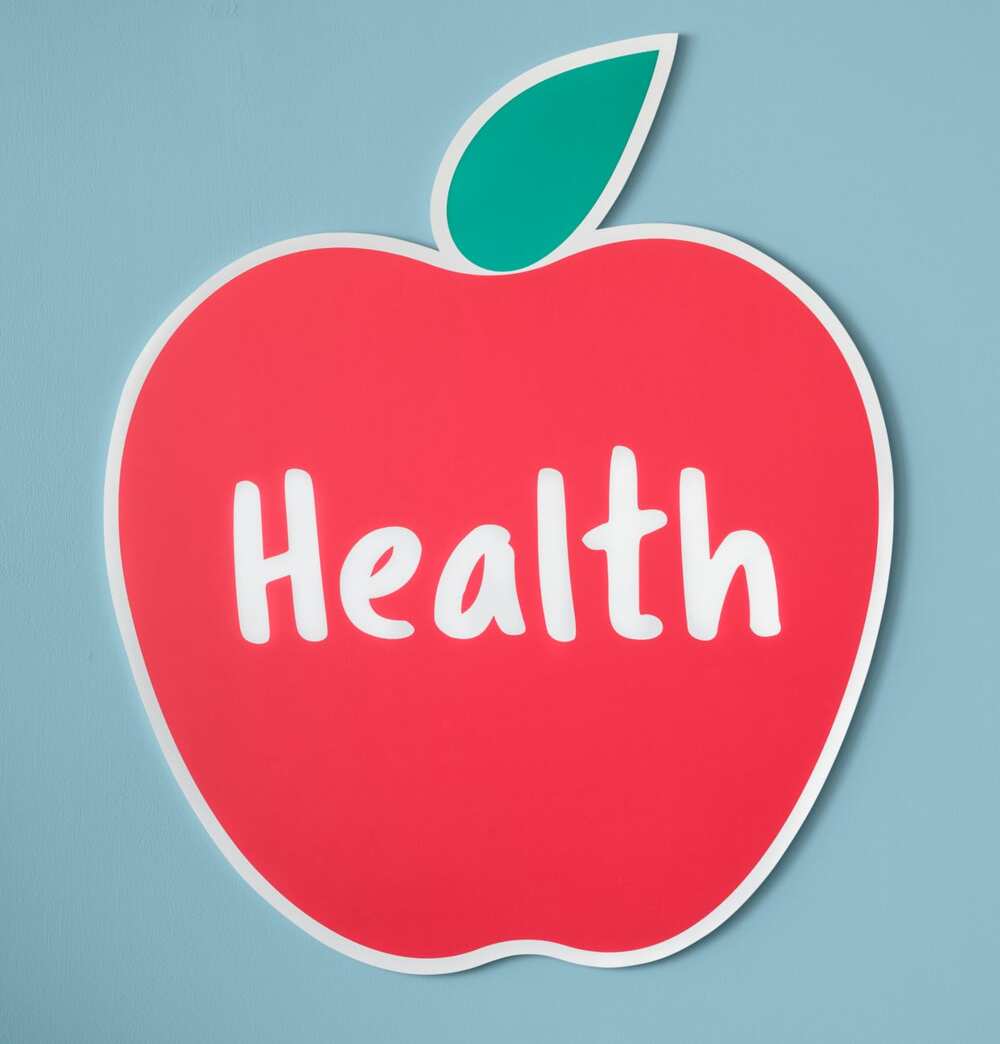 Vitamin deficiency such as C, A, E is the main problem many people face. A lack of vitamin C (ascorbic acid) can lead to a malfunction of the connective tissues, which leads to thinning of the skin and the appearance of cracks. Vitamin A (retinol) deficiency adversely affects the ability of skin tissue to regenerate (regeneration of the skin and healing of cracks, wounds). Vitamin E deficiency (a powerful anti-oxidant tocopherol) can lead to premature ageing of the epidermis cells, which affects the appearance of the skin.
Weather. Hot temperature increases the dryness of the air. The problem of dry, scaly skin becomes visible.
Bath procedures or swimming in the pool. There are three "evils" at once. The chlorine contained in the water, the hot water itself and the soap components of bath foams, shower gels, and aromatic oils affect the healthy pH of the derm.
Failure due to negligence. It is difficult not only to bite your elbow but simply to pay attention to it. That turns into inadequate care for this area. Apply daily moisturiser not only on the hand but also on the wenis.
Elbows on the table. The skin on the elbows becomes coarse due to the frequent everyday contact with the wood surface of the table.
If you do not understand the origin of the problem, even the highest quality, expensive and all day long care for dry elbows will not help.
How do you treat scaly elbows?
Before using medicines, consult with a doctor. Do not risk your health and skin! After an incorrect treatment, the problem may worsen, and its treatment will be longer than one or two visits to the doctor. After approval, be sure to follow a regular mode of application. Stop to consume alcohol and coffee during the treatment. You can use:
Cream and ointment with a high percentage of oil and vitamins in the composition
Antiallergic ointments and moisturising cream
Ointment for the regeneration of the epidermis and the elimination of desquamation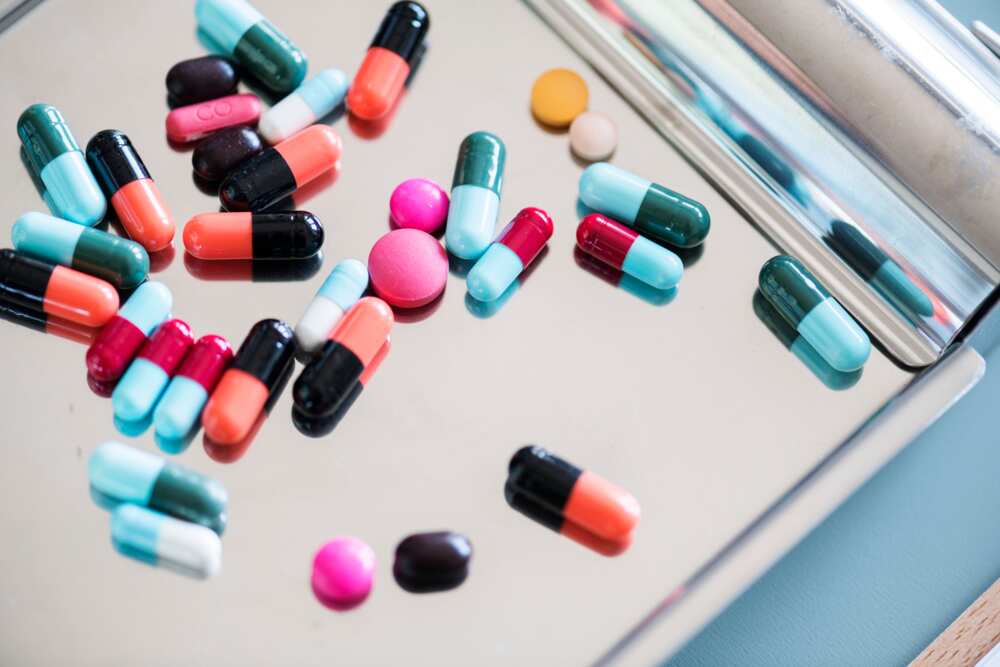 READ ALSO: Essential oils for skin lightening
Do not self-medicate! It can hurt your health! A doctor knows better what remedy will make you healthy.
How do you get rid of ashy elbows?
Several basic remedies are used to care the skin on the elbows. The epidermis in these areas is often dry and scaly, so you should regularly peel it. Scrubs will help you. But this is not enough. Moisturising and nourishing creams are also necessary. The best home remedies for ashy skin can be prepared easily at home.
Peeling for ashy dry elbows
Peeling allows you to exfoliate dead skin particles and make the derm soft. Usually, it is enough to peel the elbows 2 times a week. In just one month of regular procedures, your elbows will become soft. Below are some easy scrubs recipes:
Scrub with salt. You need to pour 20 g of fine salt into a medium-sized vessel. Of course, it is best to take the sea salt, without additives and flavours. Pour some honey into the salt. It is advisable to use liquid and fresh one. Do not use buckwheat honey because it is thick and expensive. Apply the mixture after bathing and massage the elbows. Wash it off with warm water. Do not forget to soften the skin after the procedure.
Scrub with baking soda. It is an excellent peeling that simultaneously nourishes and exfoliates rough skin. You need to mix 30 g of baking soda and 50 ml of olive oil. Apply this paste on the elbows and massage thoroughly. Remove the scrub with a tissue and wash off with a mild soap.
Scrub with coffee and peach. Take a peach. Remove the bone and skin. Grind the pulp on a grater or in a blender. Add a spoonful of ground black coffee. Apply the mixture on the elbows and massage them for 2-5 minutes. Wash off the homemade scrub with cold water.
Scrub with oatmeal. Take a handful of oatmeal and mix with liquid honey. Carefully average and apply the mass to the hardened skin. Massage problem areas and wash off with warm water.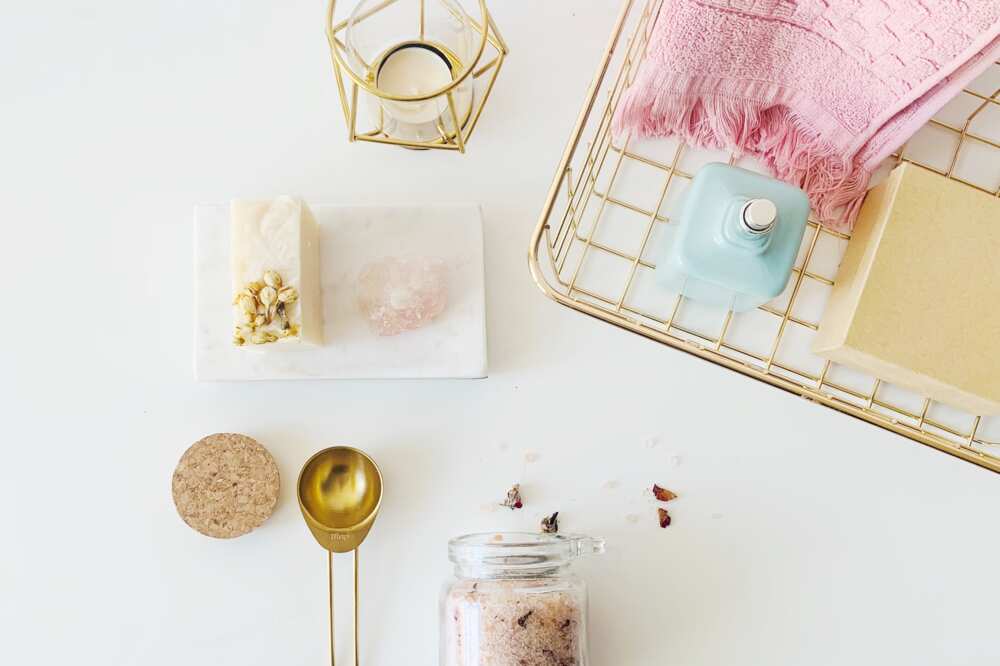 Use these products only on the skin without scratches, cracks and wounds! Do not use a pumice stone or other hard materials — only fingers of hands. After peeling off, apply a moisturising or nourishing cream. You can also use olive or other vegetable oil. Do not peel the dermis more than 2 times a week.
Oil baths for extremely ashy elbows
Vegetable oil is a source of vitamin A and E and can significantly improve the condition of the skin on the elbows, making them softer. After several procedures, the epidermis will no longer peel off. We offer you the recipes of oil baths for ashy derma:
Bath with glycerin. Warm 100 ml of vegetable oil in a small bowl. You can choose the sunflower or olive oil. The temperature of the liquid should be 45 °C. Add 20 ml of glycerin to the oil. Stir the mixture thoroughly and apply on the elbows for 20 minutes. There is no need to wash off the oil mixture. Use napkin and then apply a thick cream.
Bath with almond oil. Pour 100 ml of vegetable oil into the vessel and immerse it in a container with hot water. Add 5 ml of almond oil. Soak your elbows and sit for 15 minutes. Wipe them with a napkin and moisturise with cream. Repeat the procedure 2 times a week after scrubbing.
Bath with castor oil. Warm 150 ml of refined sunflower oil in a small bowl and add 20 ml of castor oil. Then soak your elbows in the bath for 15 minutes. Use a tissue after the procedure. You can do it 2 times a week.
These oils have an excellent smooth effect namely they nourish and reduce inflammation on the skin. You can also use them for night compresses. Gauze or bandage is wetted in oil, applied to the skin, fixed with a warm cloth and left overnight.
Compresses for grey ashy elbows
Compresses help to make elbows soft in just a few procedures. The skin becomes noticeably smoother, and scaly particles disappear. For the preparation of compresses are usually used oils, glycerin and fruit juices. Most often they remain on the derma for the whole night. You can use the following recipes:
Compress with honey. Mix equal quantities of almond oil and warm honey. Apply the mixture on the scaly skin and wrap with a towel. You can soak a piece of cloth in this liquid and also cover with a towel. The exposure time is 30 minutes. Rinse it off with warm water.
Compress with starch. This powder perfectly moisturises and softens the skin. If you want to make a compress, add a spoon of starch into a bowl with warm water. Making gruel is necessary. Apply it to problem areas and wrap it with a cling film for 25 minutes. Rinse off with cold water.
Compress with tomatoes. Grind two tomatoes in a mincing machine. Choose fleshy species with a small amount of juice and seeds. Apply the tomato gruel onto the cloth and then wrap the problem area with a towel and leave for 30 minutes. The acid in the composition of the tomato softens the hardened skin.
Compress with alcohol and vinegar. Pour 20 ml of alcohol and glycerin in a bowl. Mix 10 ml of vinegar with a concentration of 9% and a teaspoon of any cream. Apply the paste to the fabric and apply on the scaly elbows. The exposure time is 25 minutes. Wash off with warm water.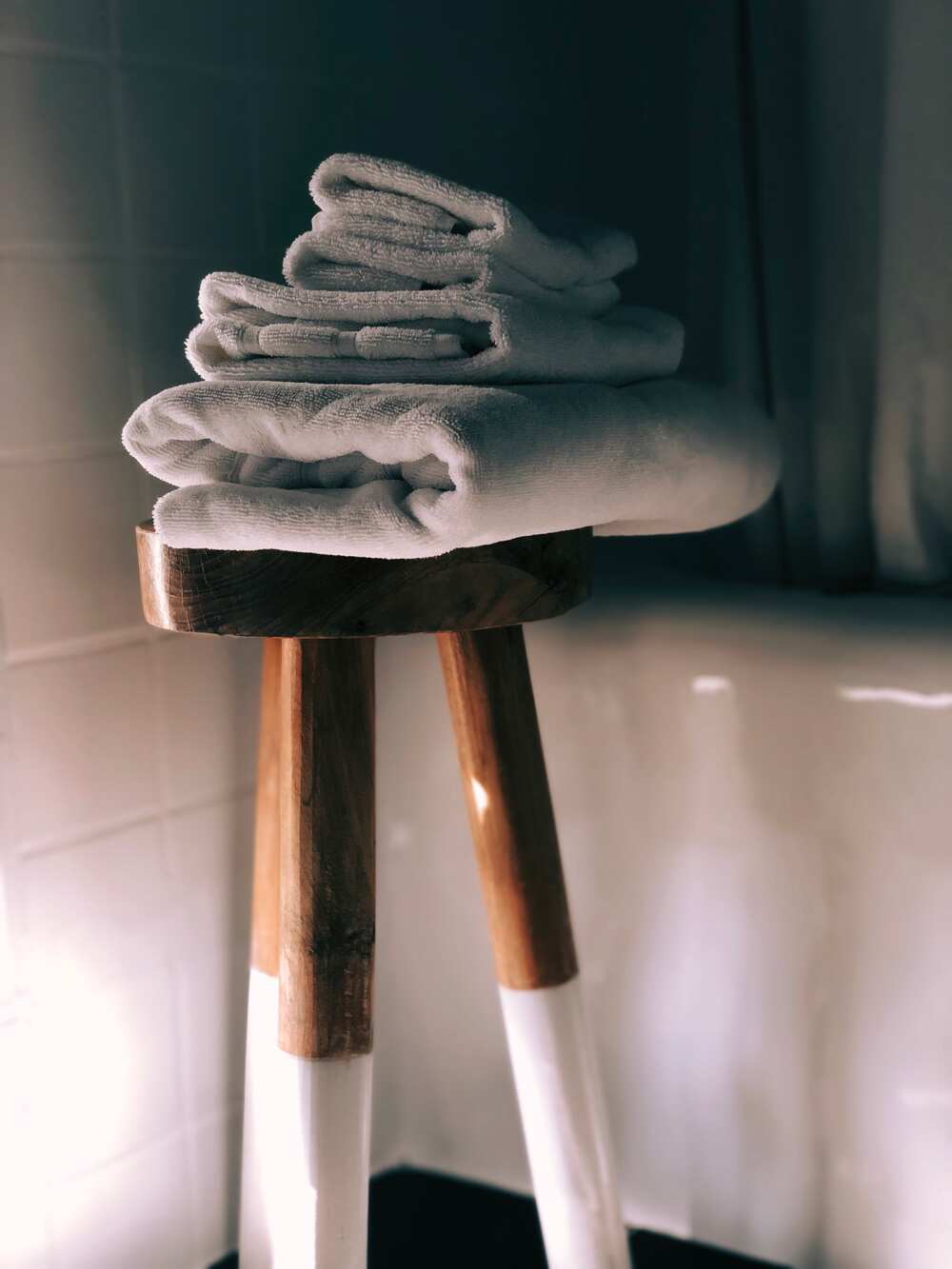 READ ALSO: Lighten up! Top 10 skin lightening creams and gels for Nigerian ladies
The desired result can be obtained only with regular use. At least two weeks of intensive rehabilitation therapy will be needed to solve the problem. Then you need to continually use moisturising and nourishing agents to maintain the condition of the skin.
Masks for ashy dark elbows
The masks are applied after scrubbing. They help to saturate dry skin with vitamins and relieve peeling. Some products should not be used to damaged areas with cracks and wounds. It refers to mixtures with lemon and sour fruit. Here are some recipes for you:
Mask with propolis. Pour 25 ml of vegetable oil into the pan and fry the onion on it. Remove the pieces of onion and pour the oil into a metal container. Heat it and add a little bit of propolis to the liquid. Stir until the bee product is dissolved. This mixture should be applied to the elbows for 1 hour.
Mask with cabbage. Grind two cabbage leaves in a blender. The mixture should look like porridge. Add 20 ml of vegetable oil and 10 g of potato starch. Apply the sticky mixture on your elbows and wrap with a towel. Keep it for 25-35 minutes. And then remove with a paper towel and wash off with warm water.
Mask with a banana. Crush the pulp of one banana. Making gruel is necessary. Add 20 ml of glycerin to it and mix. Apply this mask on the problem areas and cover with cling film for 25 minutes. Wash your elbows, and do not forget to put a fat cream.
Mask with yolk. Separate the egg white from the yolk and pour it into the bowl. Add 25 ml of olive oil and 5 ml of fresh lemon juice. Then apply this paste on your elbows and wrap with cling film for 25 minutes. Wash off the remains.
Before applying one of these masks, warm your elbows using heated water. Clean them with a soft brush or a firm towel, but do not rub it. Wash off the mask with warm water.
How do you treat black elbows?
Dirt often stores in the elbow area because of the increased porosity and flaking. Besides, the skin in this area may darken. It significantly spoils the appearance of the derm and delivers a lot of troubles. If you want to make the skin on the elbows lighter, it is recommended to use lightening masks. Usually, they include parsley, dairy products and lemon. You can use such recipes:
Cream mask. Pour 50 ml of 10% liquid cream into the bowl. Put the pot on the fire and wait until the cream begins to fold. At this time, add 5 g of saffron powder and a teaspoon of starch. This mixture should be rubbed into the epidermis. Leave the mixture for 10 minutes and wash off with warm water.
Mask with parsley. Chop a bunch of green parsley till the crumpy consistency. For these purposes, you can use a blender. Add a spoon of sour cream into the green gruel and mix thoroughly. Apply the mixture to the problem areas and leave for 20 minutes.
Mask with lemon. Cut a slice of lemon and rub the juice into the elbow. Leave the liquid on your derm for 15 minutes. Wash off with water and be sure to apply a moisturising or nourishing agent. Repeat the procedure 2 times in 7 days.
Mask with sour cream. In a small bowl, mix 20 ml of low-fat sour cream and mashed peach pulp. Apply the mixture to the problem area and wrap with a towel for 20 minutes. Wash off without soap and apply a nutrient remedy.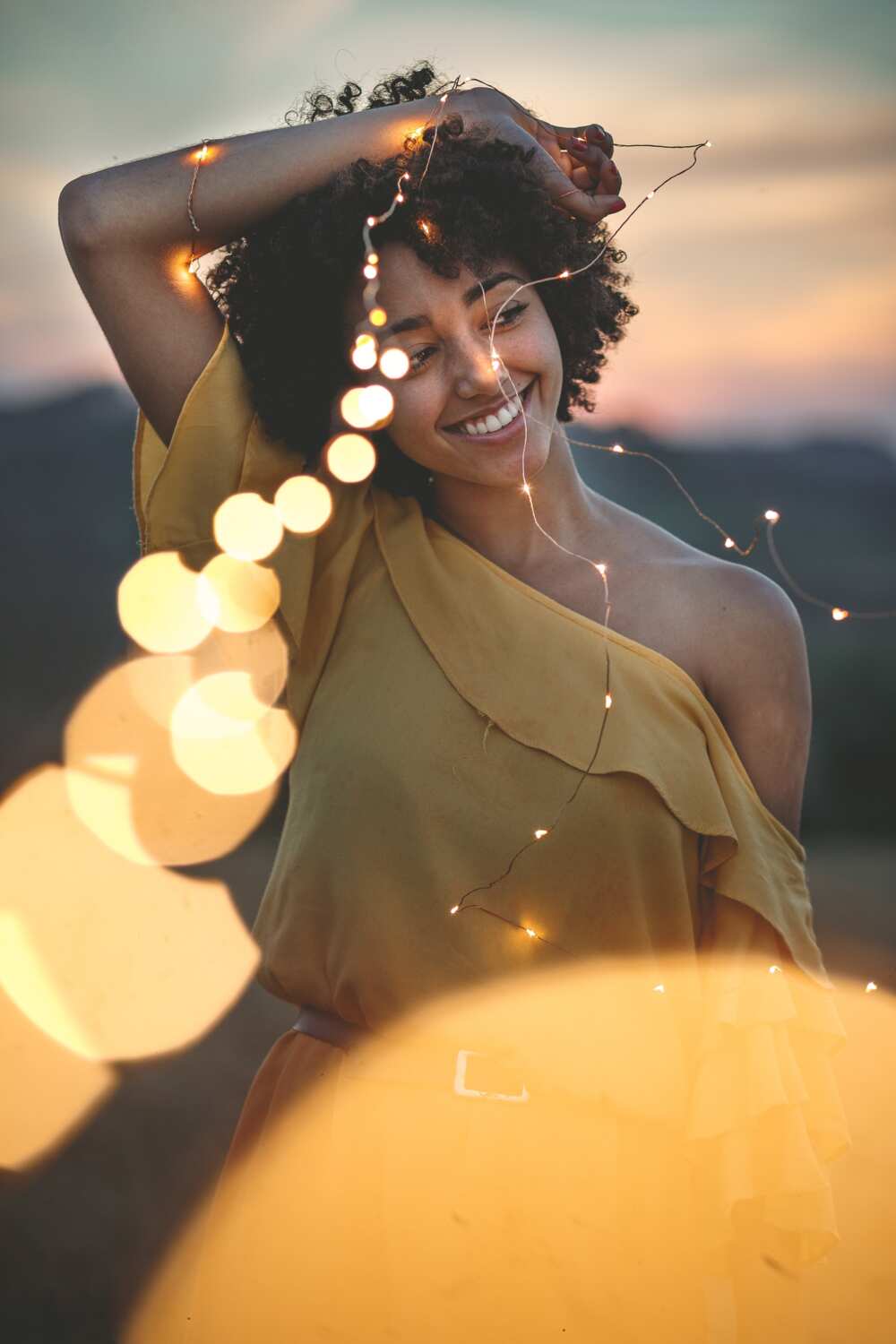 The skin on the elbows needs care, like the face and other parts of the body. You can buy special creams or use inexpensive homemade products.
Do not forget that you also need to monitor your nutrition. Your menu should contain various products full of vitamins E, A, and D. Do not rest your elbows on the table or other objects with a hard surface, because the skin becomes very rough and dry. We hope that our pieces of advice will help you to make your ashy elbows as soft as a baby`s skin.
DISCLAIMER: This article is intended for general informational purposes only and does not address individual circumstances. It is not a substitute for professional advice or help and should not be relied on to make decisions of any kind. Any action you take upon the information presented in this article is strictly at your own risk and responsibility!
READ ALSO: Homemade bleaching cream for black skin: best recipes