Is it possible to have twins with different fathers? Seems like there are more chances to win a lottery than to have twins from different men. Is it really possible? If yes, how does this phenomenon happen?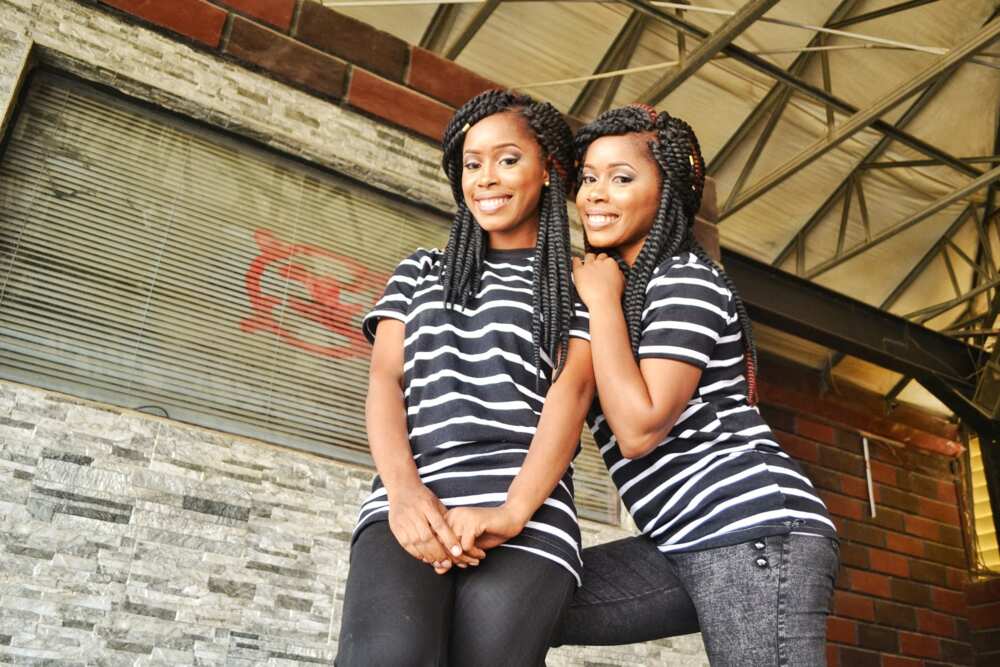 If you are still confused, we can say that again: having two children, twins, from different men is really possible. That happens very rarely, but as it exists, we can not leave it without attention.
Twins with different fathers: How is it possible?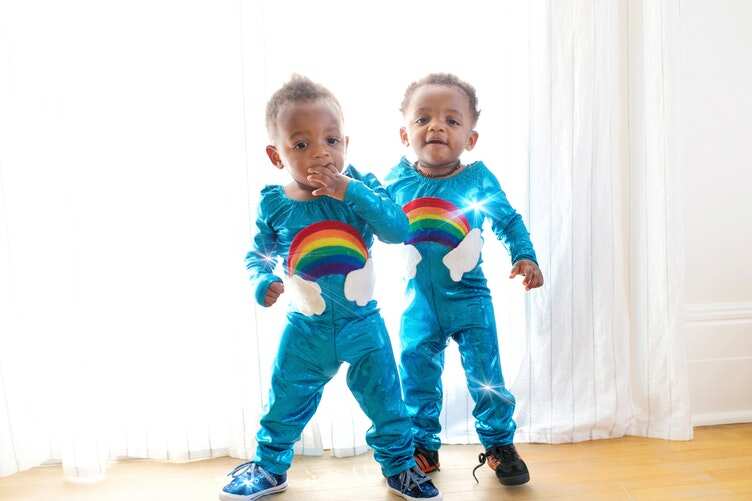 READ ALSO: Queen Nwokoye twins and newborn daugter
Such a phenomenon has a scientific name: superfecundation. There are two types of superfecundation: heteropaternal superfecundation and homopaternal superfecundation. If you know at least some basic Latin, you will be able to guess that heteropaternal superfecundation is the type of fertilization of two different ova by two different men and homopaternal superfecundation refers to fertilization of two different ova by one man. Even though the heteropaternal type of superfecundation is kind of a form of atypical twinning, still the babies are half-siblings by blood.
Yes, that is a rare situation, it does not happen too often, but we should know that it exists and how it is possible. Commonly, it happens only within some hours or days since the first instance of fertilization with ova which was released. All that happens during one cycle of course. Men's cells are able to live in the woman's body for three days and once ovulation occurs, the fertile period may span from 5 to 7 days.
When a woman is pregnant, ovulation is suspended, so that further ova is impossible to get fertilized and increase the chances of a full-term pregnancy. However, there is always a small chance to get a second pregnancy.
2 possible options how twins from different fathers may happen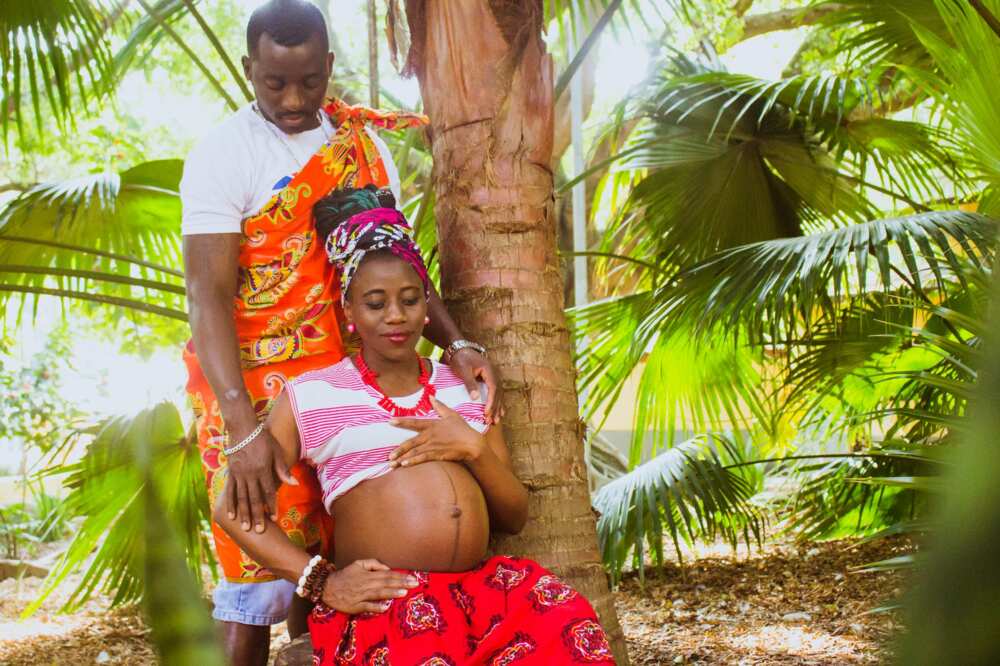 Now, as you try to accept the fact that it is possible, we will shock you a bit more. What if we tell you that there is more than one way for a woman to become pregnant with two children from two different fathers?
It is scientifically proven that there are 2 ways for this phenomenon to happen. The first one is described by the fact that when a woman releases 2 eggs during the same cycle at the same time and she has got the biological material from two different men within a few days, there is a possibility that both of the fathers will "get" the egg and it means that the woman can be pregnant with 2 different children. And one egg can be released at one time and another can be released just after ovulation.
The second case is not much different. Such pregnancy can appear when a woman releases two eggs a few days apart, but of course, it should happen during the same reproductive cycle.
Both of these options seem pretty normal and if you understand all the processes in our organisms, it seems that you can even plan such a pregnancy and make it happen. Of course, it a very rare phenomenon and if you try to do that and count all the "right" days and so on, there is still a very little chance of success.
Twins with different parents: Some cases from mythology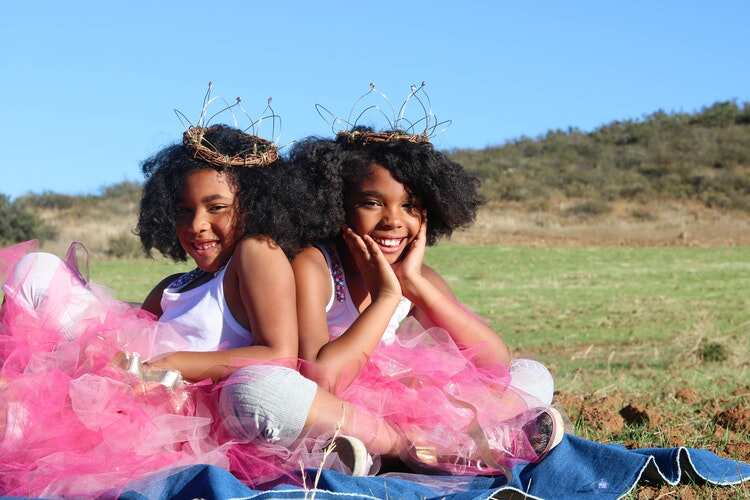 Who is not interested in mythology? These stories sound like some kind of fairytales. Usually, we like stories about ancient gods, their lives and so on. But not so many of us have ever noticed that there are stories on superfecundation, for example, the goddess Leda. According to mythology, she was with two men (Tyndareus and Zeus). She then gave birth to two baby girls. Clytemnestra was Tyndareus' daughter and Helen was Zeus' daughter, and that is not the end of the story. Later, Leda gave birth again. She had two boys. And again one boy, named Castor, was Tyndareus' son and another one, named Pollux was Zeus' son. Of course, many people do not notice such things when reading myths.
There is one more story as well. This story is about Alcemene. Zeus has pretended to be her husband. She had a husband and they planned to have children together. She got pregnant with two kids and nine months later, she gave birth to 2 sons. Her first son, Iphicles was her husband's son and the second one, Heracles was Zeus' son.
Such a phenomenon as twins with different fathers is most common in the animal world, for example, among cats and dogs. They are able to produce every kitten or puppy with different "genes". In the human world, it happens very rarely, but still, it happens. And now, after reading this article, you know this phenomenon better and if you face it someday, you will not be surprised and you will know how exactly it happened.
READ ALSO: Foods to eat during pregnancy in Nigeria that will benefit you and your child