In this competitive world, companies are constantly striving to outperform others. Providing all round quality service, performance and business excellence is crucial. Employees are the wealth of any organization and thus become the most important element who contribute to business excellence of an organization. This requires an extensively planned system to service their needs and assist with their grievances.
Research has shown that approximately eighty percent of the organization's value depends on the human aspect of resources within the organization. This implies that the organization faces a serious chance of falling apart if people are not managed properly. The traditional ERP (enterprise resource planning) and HR systems are not agile to support the requirements of today's HR functions.
Worth reflecting upon is why companies are adapting Outsourced HRO Services. With the employment and labor laws changing regularly, one of the best ways to comply with these laws and avoid lawsuits is by outsourcing HR services to oversee compliance and manage risks. Outsourcing HRO services also helps in recruiting. While hiring, in house HR tend to focus on local talent, whereas outsourcing might reach more global talent and skills. It also much cheaper when HR services are outsources, rather than maintaining a fully functional HR department.

Similarly, doing all the accounting and payroll process in-house requires a lot of time, confusion and money. Companies today have realized that outsourcing this is very much cost effective. HRO services today implement continuous performance management plans and ensure employees work towards meeting goals and comply with company policies. They also reduce employment-related expenses and maintain an effective and productive workplace. By outsourcing HR services, most of the companies are starting to see a substantial increase of efficiency. This is mainly because of the advanced human resources technologies used by outsourcing providers that not only streamlines important HR functions but benefits the growth of the organization in a great scale.
Companies usually rely on third parties to develop content and train the customers. Every year, iSON HR Department engages with leading training institutes in the cities around the world to conduct technical or skill-based trainings required for that region. The HRO services employs a seven-step approach while searching for Executive-level staffing requirements. It starts by listing out the clients need and their company business before the extensive networking and research activities. Afterwards, they contact prospective candidates for continuous assessments and interviews. During the final stages of the Executive-level staffing methodology, negotiations are done along with other staffing procedure along with assessment of candidate performance.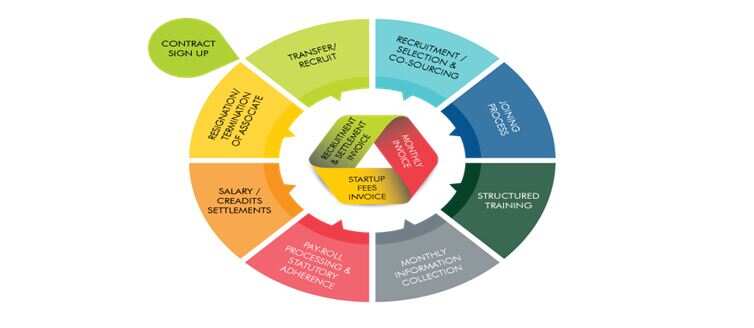 Besides standard recruitment process, iSON HRO services has adopted recruitment process outsourcing. This approach is different from the traditional recruitment system as it presents multiple benefits to outsourcing. Outsourcing offloads a lot of time-consuming tasks that is traditionally observed and helps the team to concentrate on core responsibilities. Proper fraud checking, and tax processes are handled with utmost care with assistance of experts and up to date technology. iSON HRO services also make sure the monthly payments are done to the employee bank accounts and all invoices are entered into employee's record. This makes sure the reconciliation worries with the financial institutes are avoided and the accounts are up to date.
iSON has a strong Human resources (HR) base that relies on HR systems that can dynamically administer and address the fulfillment of strategic objectives laid down by the founders of iSON in line with the competitive scenarios outside the organizational boundaries.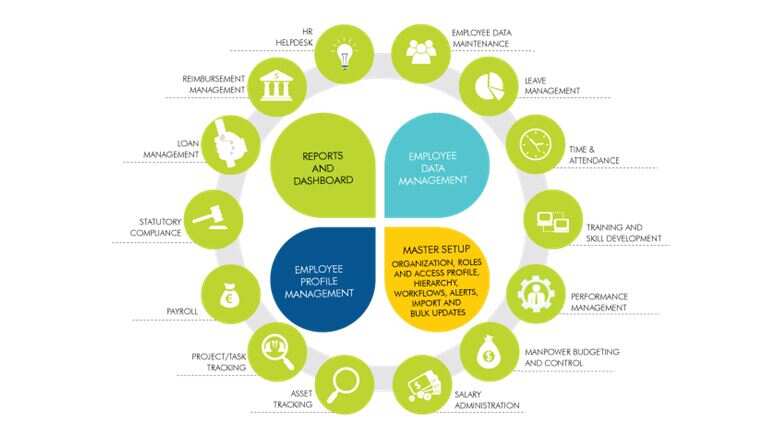 Deciding on the right HR approach needs guidance and iSON Group with its expertise in various industries of more than a decade, furnishes a service called iSON HRO services (Human Resource Outsourcing services) that includes benefits of administration, time, attendance and talent management, payroll compensation, recruitment & training support, workforce administration, retirement, transition, help desk services and many more.
iSON is one of the early adaptors of Outsourced HRO functions since its inception in 2010. iSON HRO services offers end to end staffing solutions by taking care of the whole process from contract sign up, recruiting, joining process, training, monthly information collection, payroll processing, salary credits, and resignation/termination in seven steps. iSON HRO services also conduct a deep field search within and outside the owned virtual database of employees for recruiting the right candidate for the right job.

iSON HRO Services offers everything that is required for end to end skill development as per the respective company needs. Instructors and the master courses are carefully planned with proper content delivery to each trainee. In addition to the structured courses, additional recommended courses are suggested based on each trainee interest and skill set.
With effective employee life cycle management, reduced HR workload, improved decision-making using Dashboard and graphical reports; accuracy in Data management and analytics using Cloud based systems and forecasting Business risk, iSON HRO services are meticulously positioned to fulfill needs of current technology landscape and support the implementation of a new solutions in order to fortify organizational objectives.
Click on this link for full article: http://isonbpo.com/ison-hro.php
[Sponsored]