Top 10 Davido songs of all time
David Adedeji Adeleke, also known as Davido, is one of the most famous artists in Nigeria and far beyond. It seems that he was just born for music. A great career along with a lot of hit songs and millions of fans around the world describe Davido's life. We have chosen top 10 Davido songs of all time and hope you will enjoy them.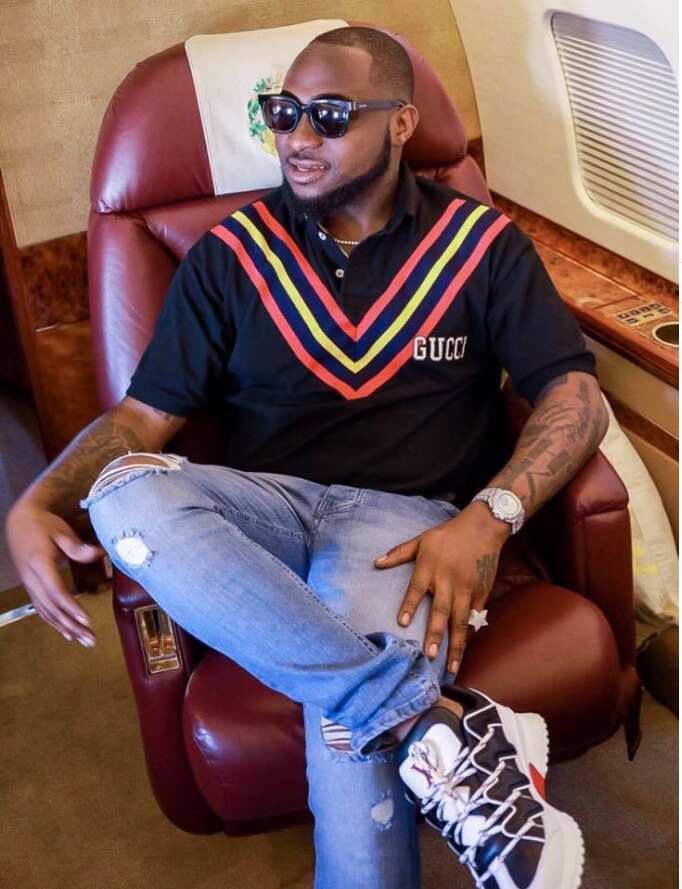 Davido started working on his first album "Omo Baba Olowo" in 2011. Later on, on the 7th of May, he created and released his first recording "Back When." In 2013, Davido presented the track "Gobe" as a top single of his new album. Since then the musician has released many hits that became popular far beyond Nigeria.
Top 10 Davido songs
Davido has a natural talent and all the necessary data for successful music career. Songs by Davido were often nominated for various prestigious awards and occupied top lines of musical chats. Most of his songs have gone viral and can be characterised as impressive afrobeat with dynamic R'n'B. By the way the atrist owns his label after a deal with RCA.
Davido has won a lot of music and TV awards, among them are:
2012 - Best Newcomer Award
2014 - Best International Act: Africa
2014 - song "Aye" - Music Video of the Year
Skelewu
Album: Queen of Katwe (Original Motion Picture Soundtrack)
Release date: 2016
Nominations: MTV Africa Music Award for Song of the Year
It is an amazing African music and danceable song. An impressive video shows people of differing races dancing together. The song is basically about affliction, that occurs unexpectedly, and we cannot resist it. When you are passionate, most likely you will be more interested in the physical data of another person. A beautiful face and a good figure are, of course, desirable qualities, but the appearance is deceptive. Passion arises quickly. There is no real love at first sight, but a, at first sight, can flare up.
Fall
Release Date: 2017
Awards: The Headies Award for Producer of the Year
Davido is sitting next to a woman that he is no longer interested in and thinks about the other. He is dreaming about how he will take care of her, shower her with gifts and attention. It seems that he is ready to change his past habits and lifestyle just to be with her. Showing feelings to her, he wants in any way to achieve her love.
The debut of the song took place at No.1 on the Nigerian singles chart. In fact, this track became the second successful single by Davido after the acclaimed track "IF."
IF
This is the most popular Davido's songs that was released in 2013. The track itself can be described as a love ballad that combines incredibly beautiful afrobeat and R'n'B. The performer tries to convey to us his feelings for the woman and performs a serenade for her, in which he confesses his feelings and promises to love her forever.
After the release of this track, it debuted at # 1 on the Nigerian iTunes and continued to keep leading positions for weeks across Africa.
Pere
Guest performers: Young Thug, Rae Sremmurd
Release Date: 2017
A fantastic international collaboration of two very talented musicians. This track is indeed a whole new level for Davido. For each of the fans, it is very pleased that the singer correctly competes in terms of songs with the best rap performers of Nigeria.
Artist tries to sing about the kind of alpha man that is pampered by female attention. He supposedly always knows everything best of all, understands everything best of all, and his opinion is the ultimate truth.
Aye
Album: The Baddest
Release Date: 2015
Nominations: City Songs of the Year
This song is really incomparable, and it has so much depth and meaning about love. If it's true love she won't care about expensive wear, cars and so on, she'll only care about you. It is impossible to say that every girl likes you just because of money. This is not true. To demonize women is not necessary. Many women sincerely love men, but there are also those who do not have any feelings at all, but at the same time play into these very feelings.
Fans Mi
Album: The Baddest
Release Date: 2015
Nominations: The Headies Award for Producer of the Year
Fantastic song with intense lyrics by Davido. Actually, the singer tries to say, that wealth is accessible to a few people, that can rise from scratch, without money and a good inheritance. The good news is that absolutely every person can change their lives! And that is what this song is about.
READ ALSO: Davido Fall remix: song, video, lyrics, reactions
But most importantly, wealthy individuals never follow the crowd, think outside the box and have trump cards in case something goes wrong. Where the overwhelming majority of entrepreneurs and investors suffer losses, the individual with a positive attitude and creativity wins.
Dami Duro
Album: Omo Baba Olowo
Release Date: 2012
Dami Duro could be translated as to "Stop Me." In the song, Davido sings that it would be effortless to achieve success if it were not for the obstacles that stand in the way of it. You could see the goal, go to it, and, ultimately, reach it. The problem is that sometimes a lot of walls grow before you, separating from the desired results. And, to achieve this, you need to look for ways to go around these walls. Fortunately, most of these obstacles are entirely surmountable. It is not always easy, but quite possible.
Gobe
Album: The Baddest
Release Date: 2015
One more banger by Davido that could stay on repeat for the whole day. Here Davido shows us that a person engulfed in passion experiences a lot of strong emotions at once - joy, anxiety, anticipation, expectation, and sometimes doubt. These emotions lead to the fact that a person begins to behave in a certain way inadequately; in other words, he commits acts that others will seem rash or merely stupid.
Ekuro
Album: Omo Baba Olowo
Release Date: 2012
It seems like this is another romantic hit by Davido. He is trying to say here that sincere love is a rare phenomenon, implying, above all, not secret desire, but respect for the individuality of your partner. Very often this feeling is confused with others, claiming that they have genuine love for their chosen one, but in fact, they are pursuing personal interests.
The singer's career shows a great uprise as can be seen by the bangers he managed to release, for example, the top hottest Davido songs like "Gobe," "Aye," and "Pere" and of course, we should mention his international collaborations with such artists as Meek Mill or Young Thug.
READ ALSO: Victor Ad and Davido - "Tire You": video, lyrics, reactions
Source: Legit.ng