Different forms of energy and examples
Multiple forms of energy surround us everywhere, but we rarely think of them much. We are all made of matter and energy is a force that causes matter to undergo changes or move. This force comes in many forms and from many sources. You are invited to the workshop of nature to meet them and discover their essence.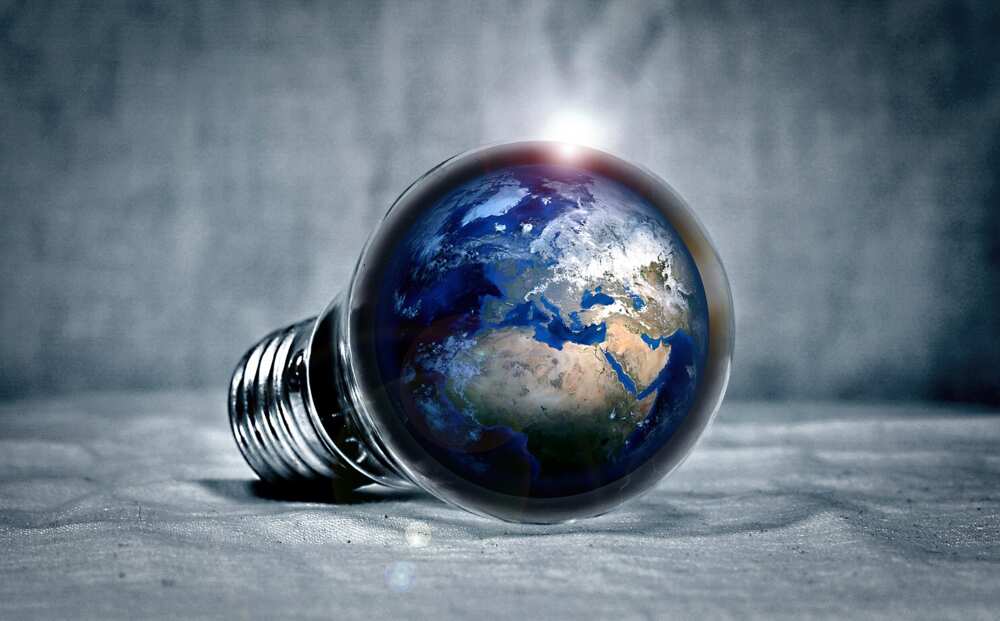 Scientists who give all their lives to research the forces of nature, determine two main types of energy and numerous forms, in which it comes. Let us take a closer look at them on the examples taken from our real life and the world, which surrounds us.
What is energy and what is it made of?
Like many other physical notions, this force is not visible. We can only see its effect on objects in the surrounding world. It is everywhere around us: in every motion, in every action, in what we do, in what other people, animals, or machines do. Even those objects, which seem stable, have it but in its particular form.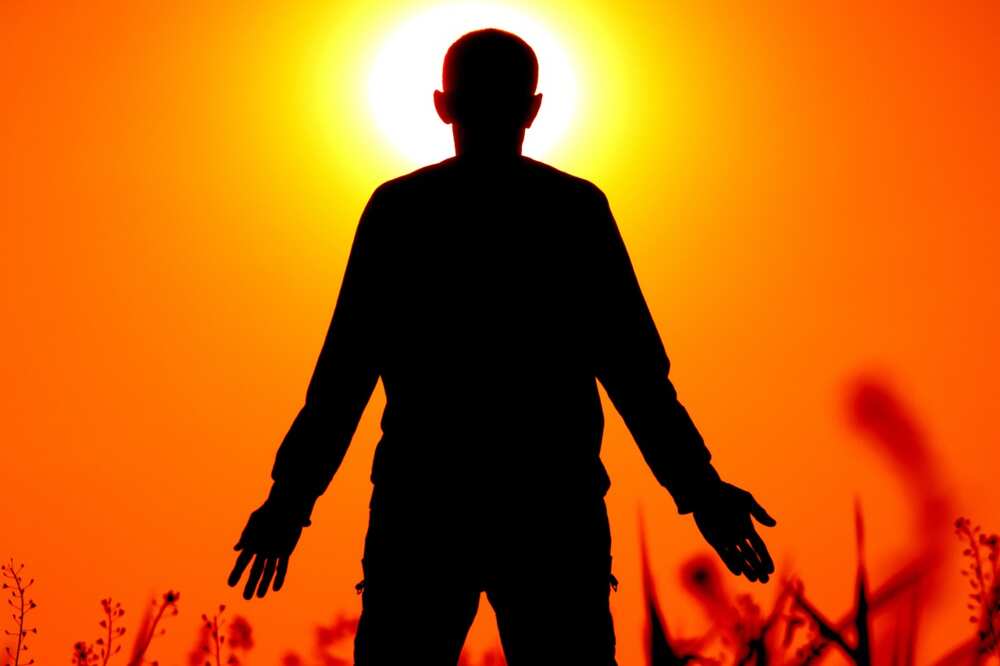 READ ALSO: Solar energy advantages and disadvantages
We can see it, when something moves or when a bomb explodes. We can observe it when a piece of magnet sticks to a piece of steel. We can feel it when something heats up or see it when something gives off light. We can hear it when something gives off a sound.
Since energy is not matter but only a property of everything in this Universe, we cannot say that it is made out of anything. On the other hand, the part of physics that is called quantum physics assumes that all the tiny particles of matter we usually call atoms consist of spinning and vibrating energy vortices. This assumption can shake the ground for those who are used to thinking that the whole Universe and we are primarily material.
Which are the two main types of energy?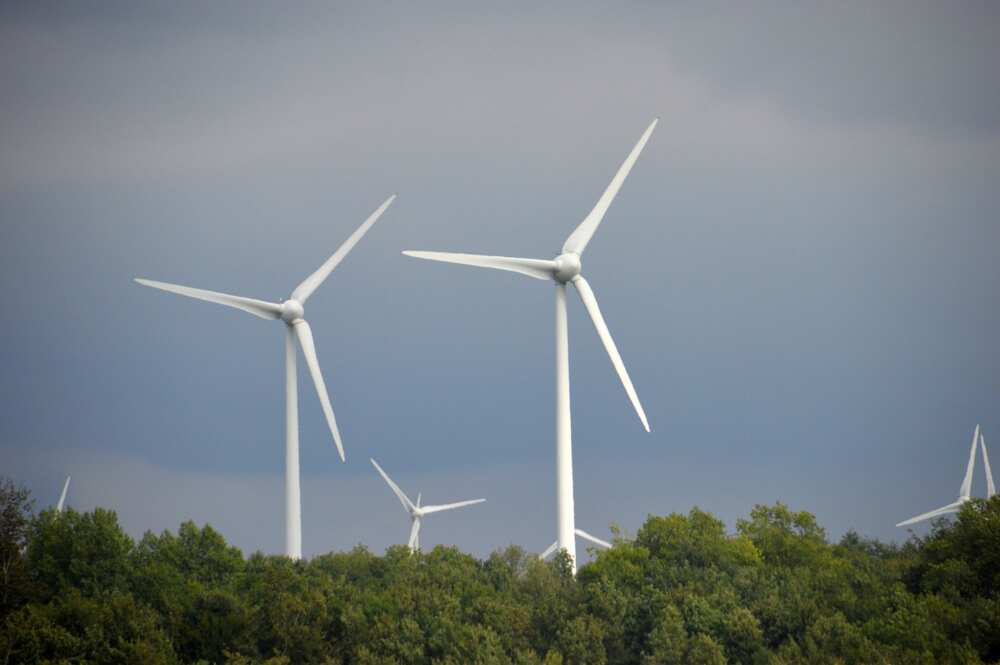 As we have already said, scientists determine two main types of energy all the objects and living beings possess: kinetic and potential.
Kinetic energy
You can observe this force in something that is currently in the state of motion: a moving car, a flying bird, or a person who runs. It is easily transferred from a body to another body if they collide. For instance, you can be still until a running person runs into you. Then, you start to feel this power, too, because it pushes you from the place where you have been standing. The stronger the force, the fiercer the impact. You may even fall if an object that possesses a lot of kinetic energy hits you strong enough.
Potential energy
You can see it in objects, which are located within specific force fields. One of the most familiar force fields for all people on Earth is gravity. Even if we do not move, the gravity keeps us within its reach. While a leaf is attached to a branch through its stem, it stores potential energy. Once the stem gives way, the leaf falls, and all its potential gets converted into kinetics, into movement, and the gravity drives it to the ground.
Each of these types is, in its turn, broken into separate forms, which will be listed below.
10 main forms of energy: let us name them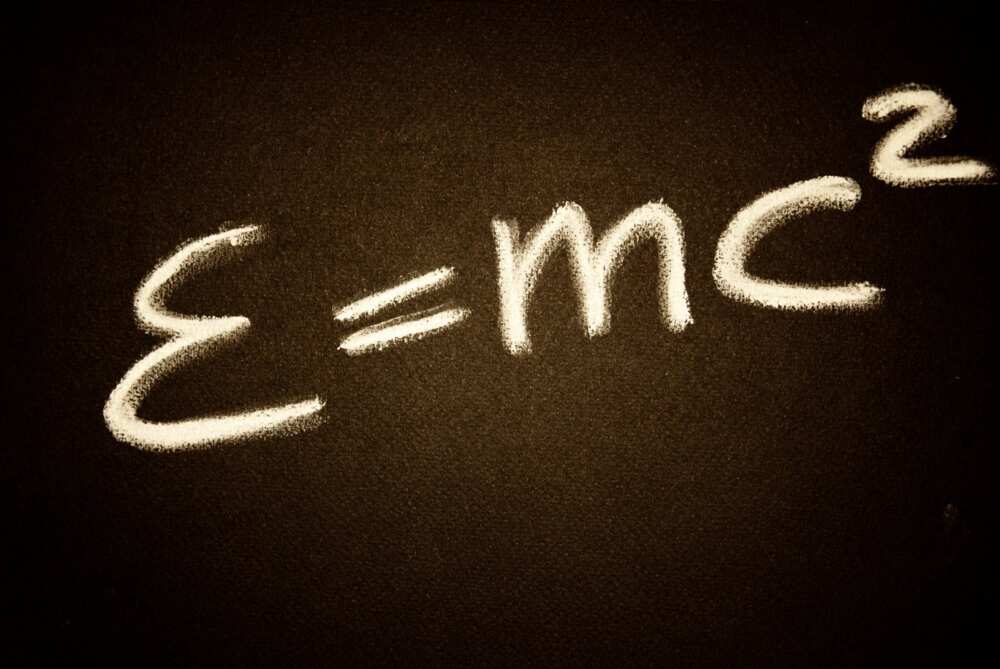 The ten main forms, which we are going to list here, are quite precise but we need to remember the primary law of conservation. Energy can never be destroyed or created, but it can easily change its form due to some specific processes and phenomena. It means that chemical energy, for example, can be transformed into potential or kinetic one easily, and a bit later you will see how it happens.
Gravitational energy
So, gravity is one of the primary powers, which influence all objects on Earth and in the whole Universe. All objects with a significant mass have their gravity: planets, stars, galaxies, and so on. Due to the force of gravity, we are so strongly attached to the ground, and due to it, we fall down instead of going up into the space.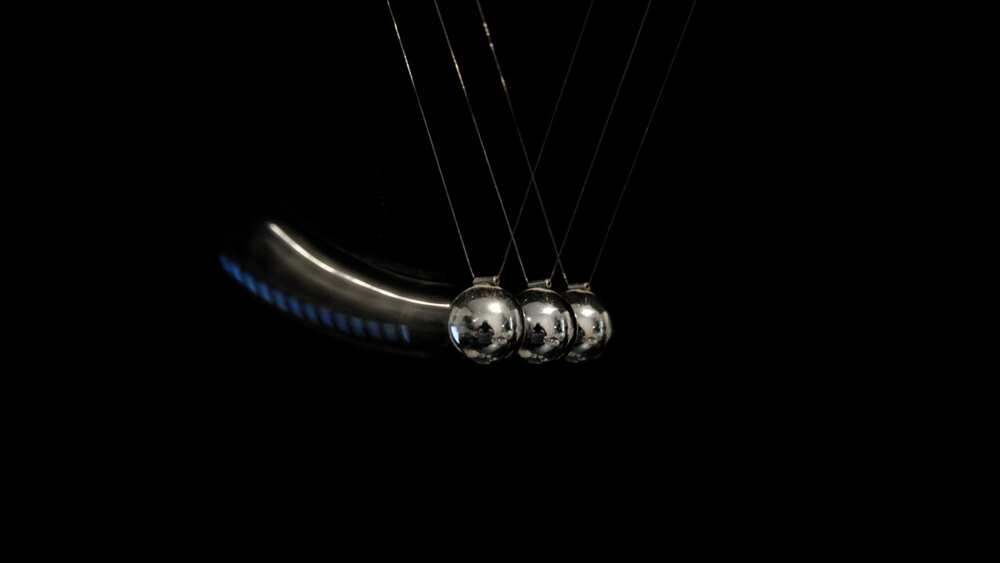 This type of energy is stored in all objects, which are located at some distance from the ground, further or closer. It is potential but can be easily transformed into kinetic. Let us take a look at a simple example. A pendulum has this ability to convert the potential into kinetics and vice versa. When we pull it high, the bob is full of the gravitational potential. When we let go, the gravity pulls it downwards, transforming the potential into kinetics. The higher the object is, the stronger the gravity influences it.
At the bottom point, the bob shows the biggest meaning of the kinetic force, which influences it, while the potential one is equal to zero at this moment. This is how such a simple mechanic device shows the presence of the gravity, its force and how one form can be converted into another one. As well, we can remember a skateboard that balances on the very top of a ramp before the gravity pulls it down and makes it move from a stable position.
Elastic energy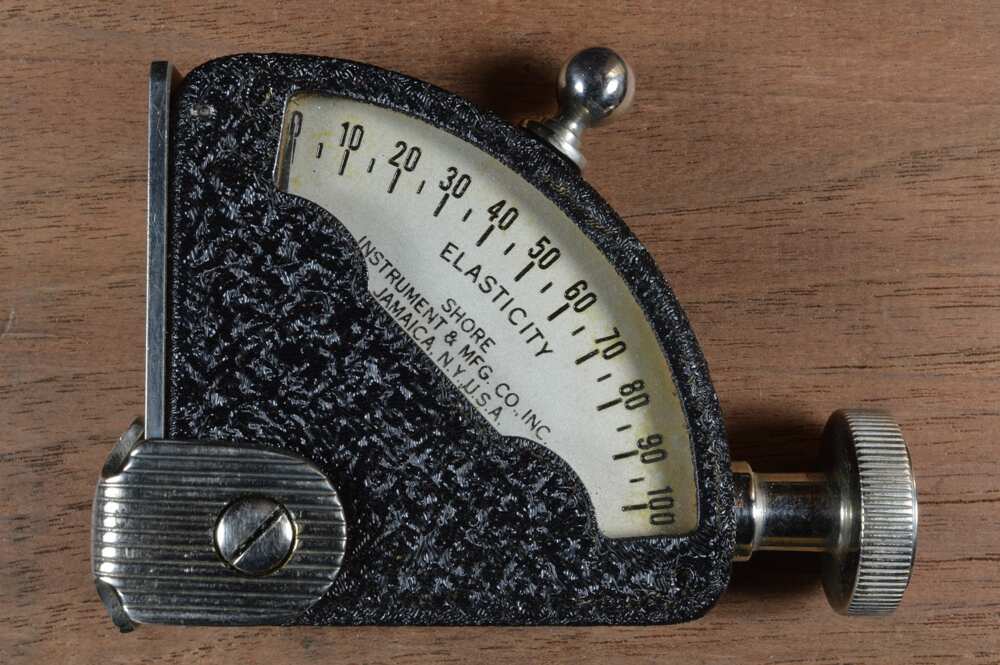 This power shows up in an object that experiences a short temporary strain. A bowstring or a spring with coils are perfect examples here. When they are pulled (the string) or pressed (the spring), bonds between their atoms start to absorb power. While the influence continues, they collect and collect more and more, and when the item is released and returns to its initial relaxed state, the force is released, too.
You can observe it if you pull an elastic band and then let go. The harder you pull, the stronger its response will be. This is why bows can throw arrows over such significant distances. They are equipped with strings, which can accumulate plenty of power and then release it, pushing the arrow forward.
It is also a kind of potential energy stored in materials of strings, elastic bands, and so on. Coiled springs are super illustrative in this case. They can be deformed by both pressing and stretching and each time they return to their starting position due to the same force.
Sound energy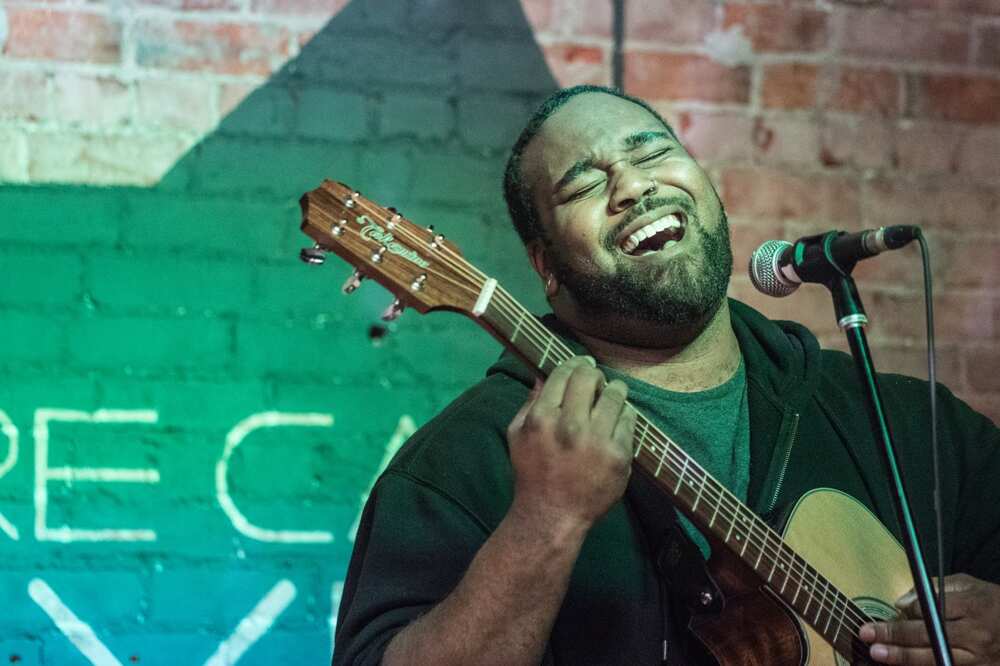 Sounds travel through space as waves. Tiny particles of gases, liquid substances and even solid bodies can convey waves. The waves, in their turn, move through all the mentioned mediums as sound energy. Some forces need to make substances vibrate. These vibrations are sounds of different qualities, frequencies and so on.
What is a wave? It is a movement of particles (atoms) in a space. Think of it as of a wave people make at stadiums. People stand up and lift their hands in turn after their neighbours have done the same and sit down again while other people keep on standing up and sitting down, too.
This is how a wave travels through a substance. If there are no people occupying seats in a section of a stadium, the wave will stop. The same happens when a sound wave meets no atoms on its way. This is why there is no sound in the vacuum: there are no atoms which can be moved by the force of the sound. While a substance with atoms in it surrounds you from all sides, you can produce a sound wave right now by clapping your hands or saying something aloud.
Motion energy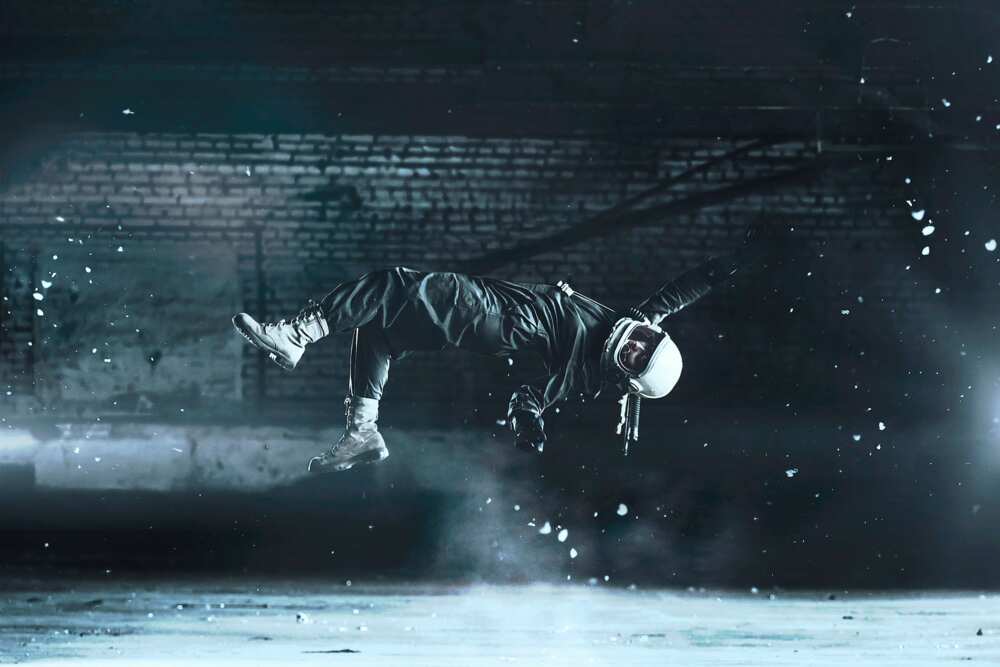 This force (known as mechanic or motion) stored in objects during their movement is their potential and kinetic energy put together. This force is used to do some work on other objects. For instance, when you use your hands to apply this force on a door, you push it open and thus cause it to move. Since it is quite complicated to understand, let us try to imagine some real-life situations and examples.
Le us take a piece of wood, a hammer, and a nail and try to drive the nail into the wood. As we have already said, the motion power is used to do some work on an object. In this case, the object is the nail, and we will do the work on it driving it through the wood. First, we will examine the hammer: it has only potential force because it has a certain weight and thus is under the influence of the gravity of Earth.
We can increase the potential by lifting the hammer and so increase the impact of the gravity upon it. Then, we literally push the hammer down, making it move and by this, summarise its potential (its weight and the gravity force) and the power of the movement to drive the nail through the wood.
Light energy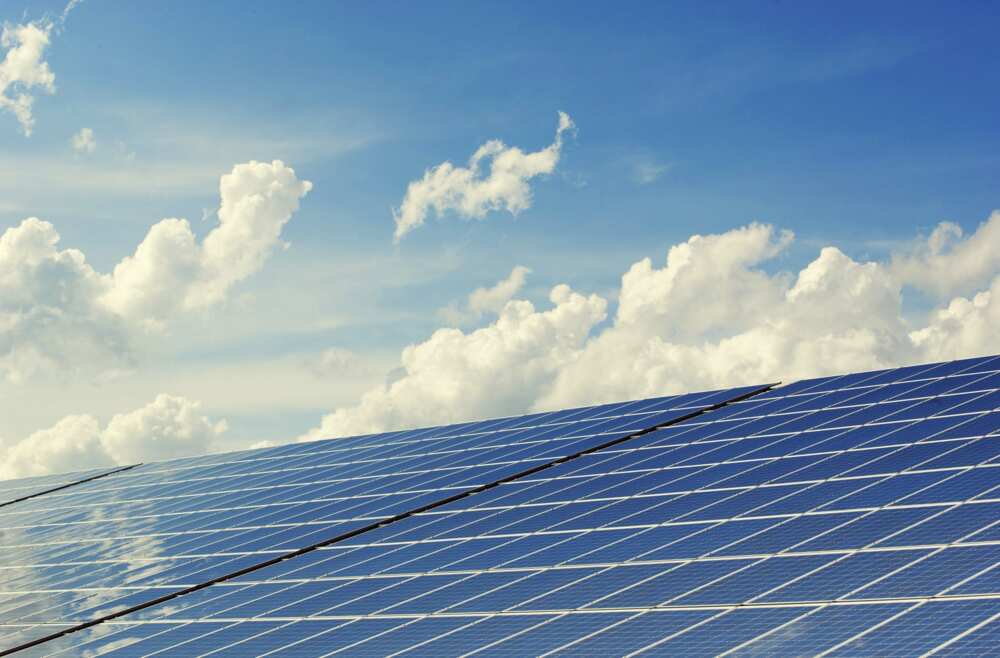 It is the only of the ten forms of energy, which can be seen by humans. The essence of this force is electromagnetic radiation, which comes in waves. Waves of light can travel through huge spaces even if there are no atoms of air there and do this with the highest speed known to us by far. Due to this ability, we can see the light of stars and galaxies, which are incredibly far away from us.
The light consists of photons, the product of atoms being heated up to a certain measure, which is individual for most materials and substances. Photons contain the energy of light.
To receive light, we need to heat atoms up. In electric bulbs, spirals are heated up by electricity until they start to give off the bright light. When something is burning, we can also see the light produced by its atoms. The higher the temperatures are, the more photons come out of the object. This is why some stars are brighter than others: their temperature is higher and they can produce more light.
Radiant energy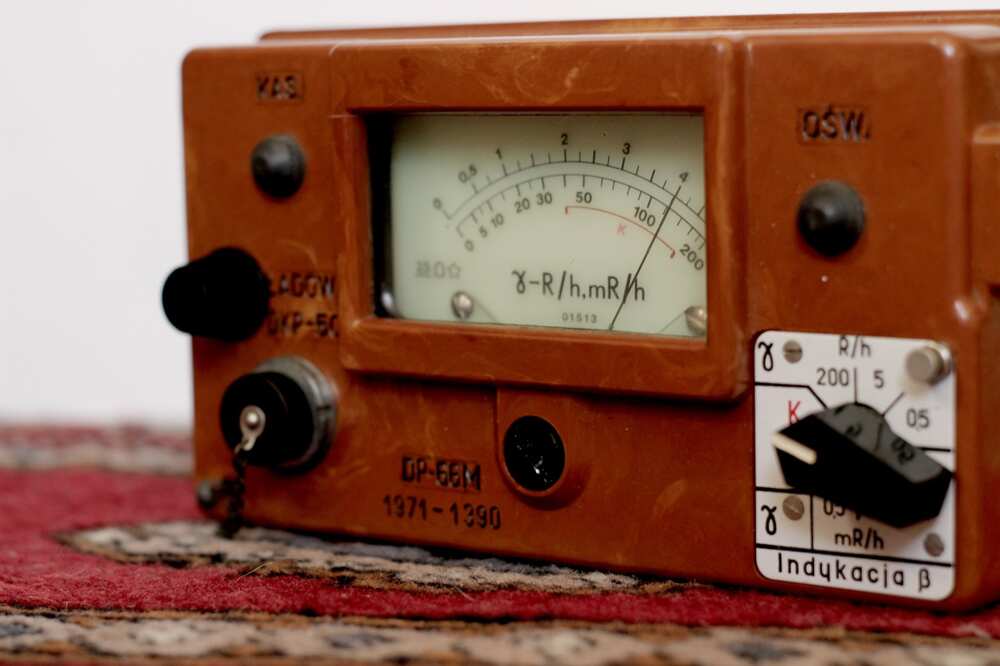 Light is one of its forms, but when we speak about radiation, we need to remember about other types of rays, which are unseen to us. These are X-rays, which can get through practically any substance or radio waves. This is electromagnetic and to a certain extent kinetic energy since it is produced by moving particles.
One of the most powerful sources of this force for us, humans, is our Sun, which produces a lot of visible waves (light) and invisible radiation. The latter also reaches our planet (a part of it is stopped by the atmosphere, and the rest is spreads over the surface with the sun rays).
When we contemplate on the way plants produce their food, we will see that they can convert electromagnetic energy (light) into chemical in the process of photosynthesis.
Electrical energy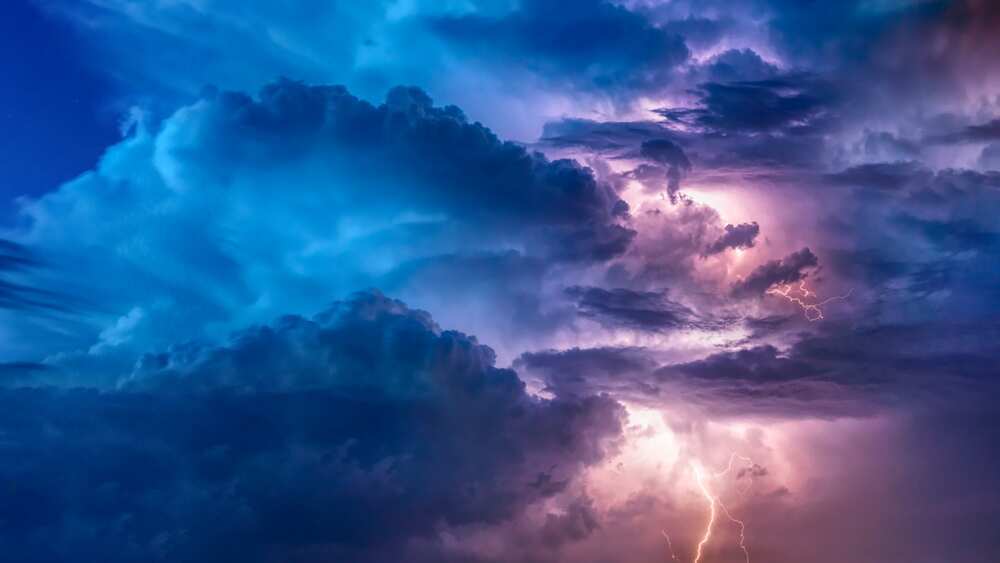 Again, it is a form of kinetic energy, which is produced by moving particles. They are charged and known as electrons. They are moving constantly and this movement gives them their power. The faster they move, the more power they can transport.
Electricity appears when particles receive a charge and start to move around, charging other particles. This is how electrical current is created. We can observe electricity in our everyday life: batteries, electrical circuits are vivid examples of how it works and how powerful it is. It is interesting that some animals can store huge amounts of electricity in their bodies to hunt or scare away predators. Our bodies function with the help of this form of energy, too. All the impulses our nerve system sends are small impulses of electricity.
Nuclear energy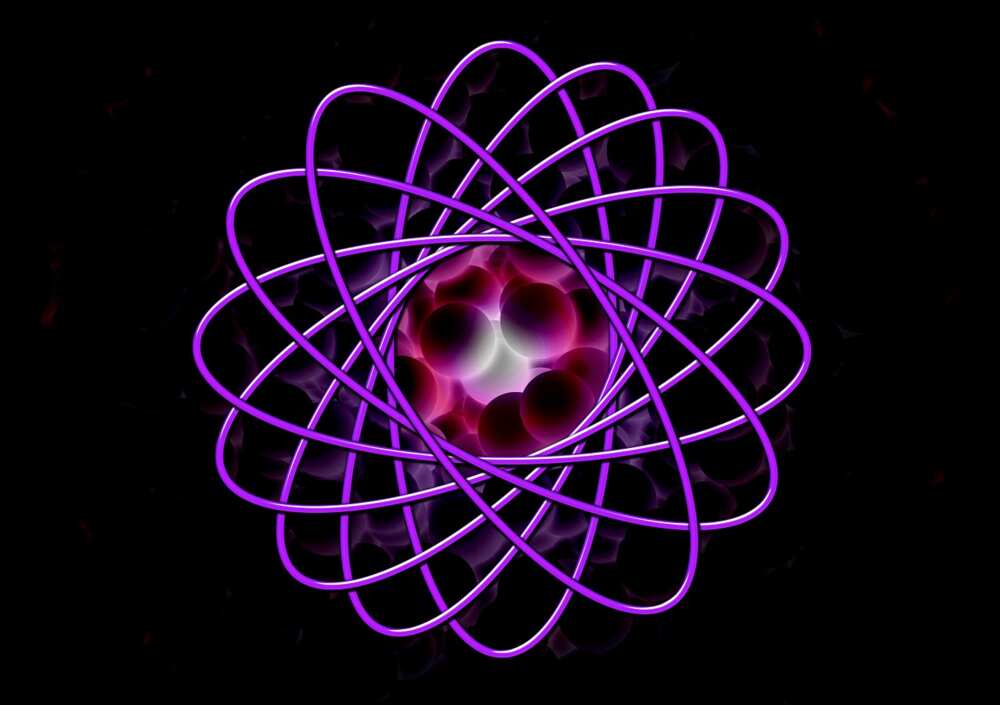 All the atoms found in our Universe have a nucleus. Every such nucleus has a vast potential, which can be released in the course of two reactions: fusion or fission. Some chemical elements are very stable, and their nuclei stay as they are for a very long time. Others are unstable and tend to break, releasing a lot of power known as radiation.
Our Sun and many other stars produce incredible amounts of power by fusing nuclei of atoms together, creating new chemical elements and releasing enormous quantities of warmth, light and invisible radiation. Nuclear plants use unstable chemical elements like uranium to use the power of their splitting nuclei for the production of electricity. The principle of a chain reaction provides a stable fission process over a long time. Even a small amount of uranium can give tons of energy because each of its nuclei is involved in the splitting process and each gives off plenty of power.
Thermal energy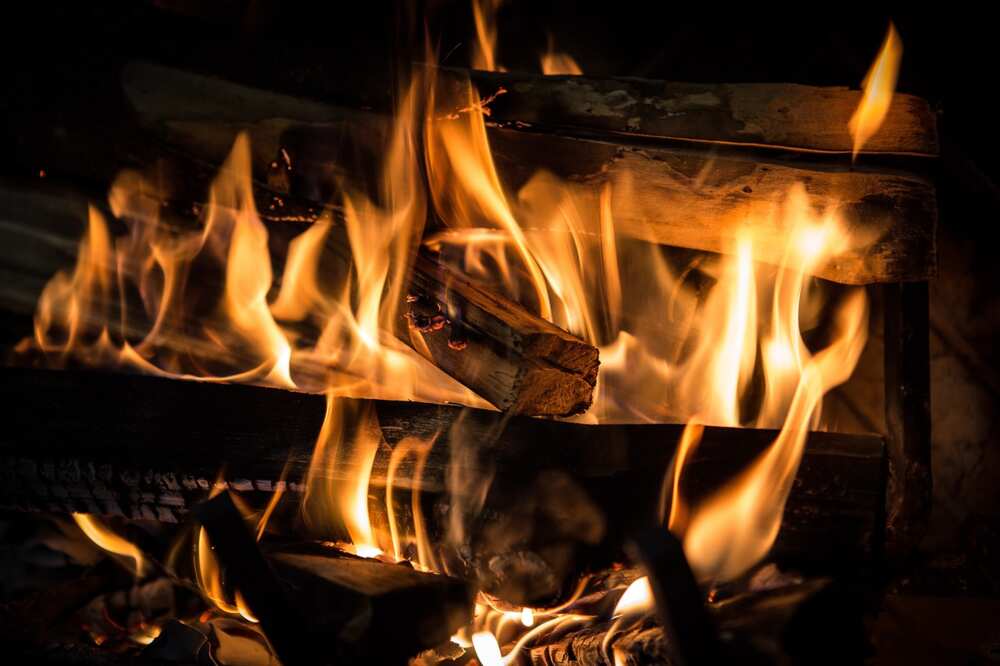 We can feel it and do feel it every day from the sources of heat. The sun, fire, heating elements, engines – all they show us what thermal energy is. Everything in the world consists of molecules, and molecules are made of atoms. These particles move all the time, creating electromagnetic fields and bonds, which hold them together. When the temperature rises, the particles move faster and faster and collide. The result of this movement is heat.
This is another example of the transformation of kinetic energy into thermal. If we have some hot coffee, we know that its molecules are moving very fast right now. The water was boiling several minutes ago, and the movement is still very fast. Now, we take some cold milk and add it to the coffee. It becomes colder but not as cold as the milk was. It means that cold molecules of milk have slowed down the movement of hot ones but quickened their own movement by taking a part of the power, which belonged to the hot ones.
Chemical energy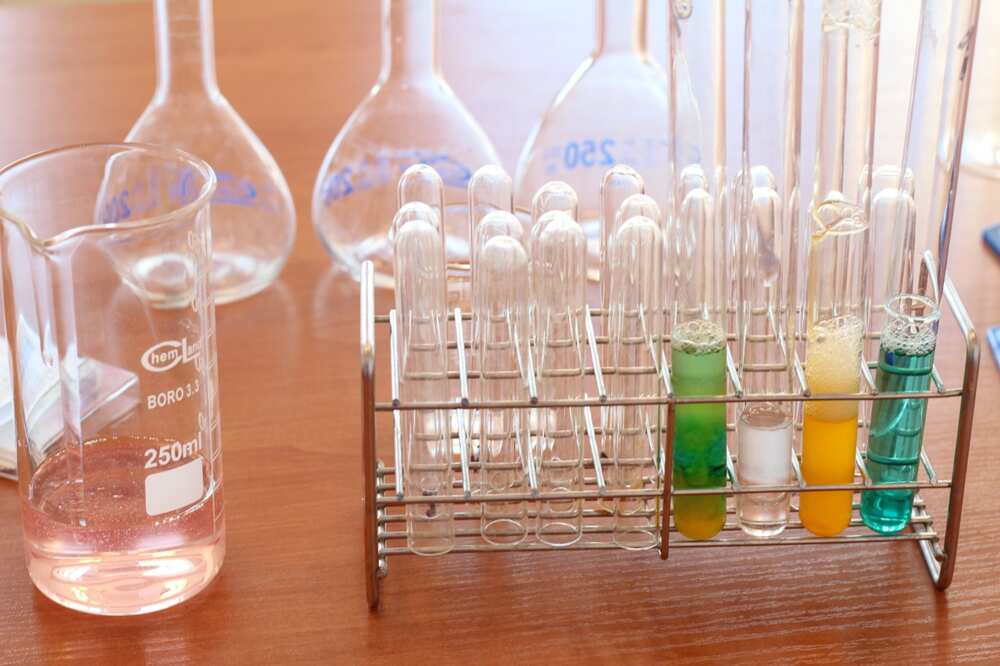 This power is stored in atoms and molecules as their potential energy until a chemical reaction takes place and breaks these bonds. Something new is created as a result of such a reaction, and a certain amount of power is released. Many processes in our world involve chemical reactions. For instance, when we eat, our bodies perform a range of chemical reactions inside us, break down the products we consume and provide us with everything we need.
Our bodies are warm due to these reactions and the power released in this process; we can move and develop due to these chemical reactions and their products. This is why when we purchase food from stores, packages usually inform us of the energetic value of different products.
The reaction of burning is another vivid process, which shows how something reacts with oxygen and turns into something new. Wood burns easily and gives off a lot of warmth and light. As we know already, these are two widely spread forms of energy, which we can see and feel.
This is a short guide into the workshop of Nature where the most mysterious and wonderful things are created. The ten main forms of energy are the moving force of this world and, also, the beginning of everything, one of the primary and major sources of life on our planet.
READ ALSO: Power plants in Nigeria and their capacity
Source: Legit.ng