Have you already heard all songs by the young South African and already prominent rap performer Nasty C? He has had a productive year, and he has released several singles of good quality. So discover newest Nasty C songs below.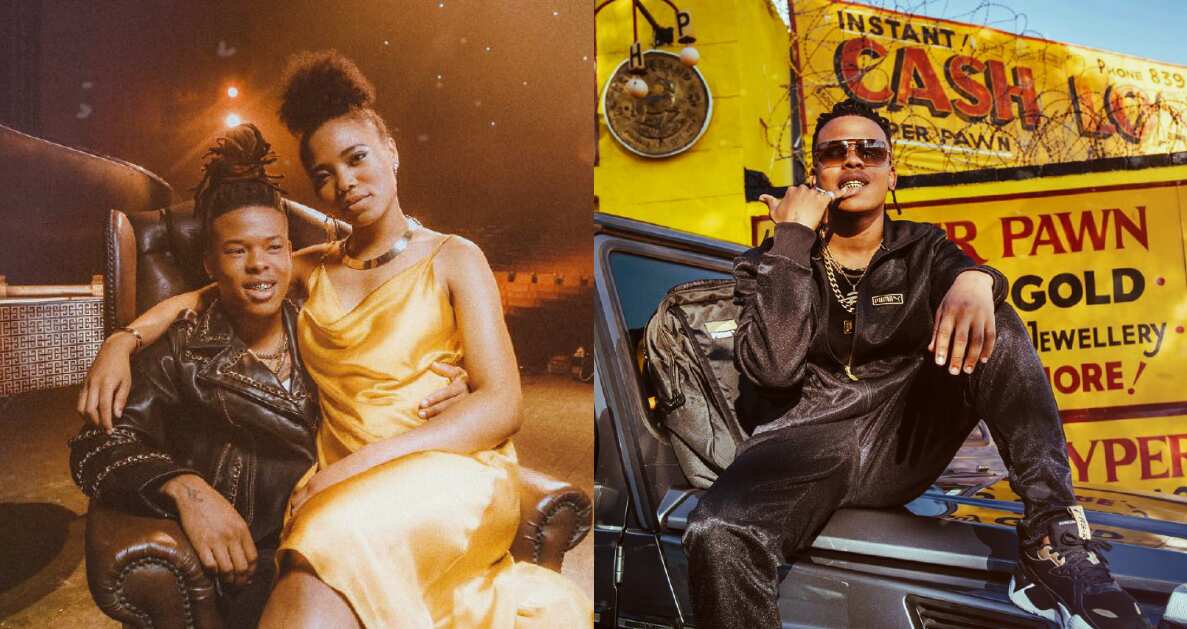 Twenty-two year old Nsikayesizwe David Junior Ngcobo (the real name of Nasty C) started his career in music when he was 9 years old, when he began rapping. All Africa watched the upcoming star. His singles were better year after year, and in 2018. he released his second album full of fresh ideas. 2018 was the most productive year for Nasty C. He got a silver button from YouTube, became the leading streamed artist on Spotify (55.6 million) and Apple Music (20 million), sold more than 20,000 copies of his album Strings N Bling, was nominated for 15 awards, and was recognised by Forbes Africa. Therefore, the newest songs of Nasty C must be incredibly good.
Latest Nasty C songs 2019
It is only February, but the talented singer has already released three masterpieces. Here they are:
1. Whipped
This romantic song is already very popular on YouTube. It is a successful collaboration by Nasty, Tellaman, and Shekhinah.
2. Rainbow H**s
The song is a new one, so you will not find an official video on the YouTube channel of the musician. Nasty C and Tellaman worked hard to create it, so listen to their new song and enjoy!
3. Audemars
This collaboration with Mishlawi gathered 450 thousand views in its first three weeks on YouTube. The song already has a stylish music video, so you can enjoy it right now.
Latest Nasty C songs 2018
As we have already mentioned, 2018 was a very productive year for the young but talented musician.In 2018, he released many decent tracks that keep gathering positive reactions in 2019.
1. Another One Down
This is a sophisticated lyric musical composition with deep thoughts accompanied with piano. It is entirely beautiful, but do not get too sad listening to it.
2. Blisters
We have no idea why this revolutionary male rap with the piano playing on the background sounds so good, but we can definitely call the song one of the most impressive and emotional Nasty C`s songs.
3. Casanova Remix – Nasty C ft Mr Travis
Nobody knows why among a crowd of nice boys, girls choose the dodgiest one. Nasty C created a music story of this true-to-life situation, and it is definitely worth watching. The song is very relaxing and even funny. It has, however, only 16 thousand views.
4. Do U Dig
Loud and cool – these are two adjectives that can be used to describe this rap composition. It has gathered 156 thousand views on YouTube so far. Do not hesitate to add it to your playlist!
5. Don't B.A.B
This is not the first Nasty C collaboration with Tellaman. Like all the others, it is also successful. It did not get many views (only 1,100), so support it by watching this video.
6. Everything
It is a relaxing hip hop song with rhythmic beats and perfect rhythm. The tender voice makes the sound peculiar and the wind music instruments sound gorgeous.
READ ALSO: Nasty C's biography and career
7. Givenchy
For the moment, this song has 230 thousand views. But there should be more! Why not turn it on during a party in the house and enjoy shouting out "Givenchy" together with Nasty C?
8. Gravy
People have watched this music video more than 225 thousand times. The song itself sounds dramatic, but its rhythm and beats will charm even the most sophisticated listener. So turn it on right now!
9. Jiggy Jigga
Try not to sing together with the rapper "Jiggy Jigga". We bet you will fail! Make the music louder on the dance floor and party hard with this rap composition.
10. Jungle
Transfer yourself to the middle of the club listening to this song! The music video already has 1.3 million views on YouTube, and this is not the final number. Plunge inTO the atmosphere of hype with the help of this musical composition.
11. King – Nasty C ft A$AP Ferg
Take your car, best friends, turn on loud music on and enjoy A party in the car. That is what Nasty C actually did. This song, with almost 5.5 million views, is too cool to be listened to at home.
12. Legendary
This relaxing song managed to gather 151 thousand views. It is perfect for lying in bed with your eyes closed and dreaming of a legendary future.
13. Mrs Me
The soothing voice perfectly suits the hard male beats and relaxing rhythm in this song. However, one may find this musical composition a bit sad.
14. My Baby
This song about a beautiful and lovely woman has 321 thousand views on YouTube. This romantic musical composition was created for night walks and dinners for two.
15. No Permission
This is a song with half a million fviews on YouTube. By the way, the story is told by three cool gangsters: Nasty C, SoundGod and Runtown. So listen to their powerful beats right now!
16. No Respect
It is a song that expresses no respect for dishonest women. You will not find the music video on the internet. We are afraid to imagine what could have been contained in this video!
17. SMA – Nasty C ft Rowlene
In this musical composition, Nasty C and Rowlene played with rhythms and styles and got a bit more than 953 thousand views. If you enjoy songs with male rap, soft female voice and piano play on the background, you will like this one!
18. Strings and Bling
Have you ever heard David Junior Ngcobo playing the guitar? If no, listen to this song. The young male performer experiments with styles and you will like it. The rap with beats and guitar music on the background in this song are a revolutionary decision that deserved more than half a million views.
19. Wuz Dat
Nasty C looks too cool in the surrounding of beauties and sports cars in the music video. The song is a successful rhythmic collaboration with Boity; it is a perfect choice for the dance floor.
Everyone can notice significant changes in Nasty C songs style. He is not a boy any more; he is a hip hop and rap star ready for experiments. The quality of his music videos have also improved. If Nasty C goes on like this, his name will become popular in Europe, America, Oceania, and Asia. Legit.ng wishes him good luck!
READ ALSO: Nasty C's family background