Facial treatment, or simply facials, is what every beauty enthusiast should do at least once in a while. Perhaps, you are confused about where to start with facials. You should not worry! We will show you how to get an effective facial treatment at home and make your skin perfect!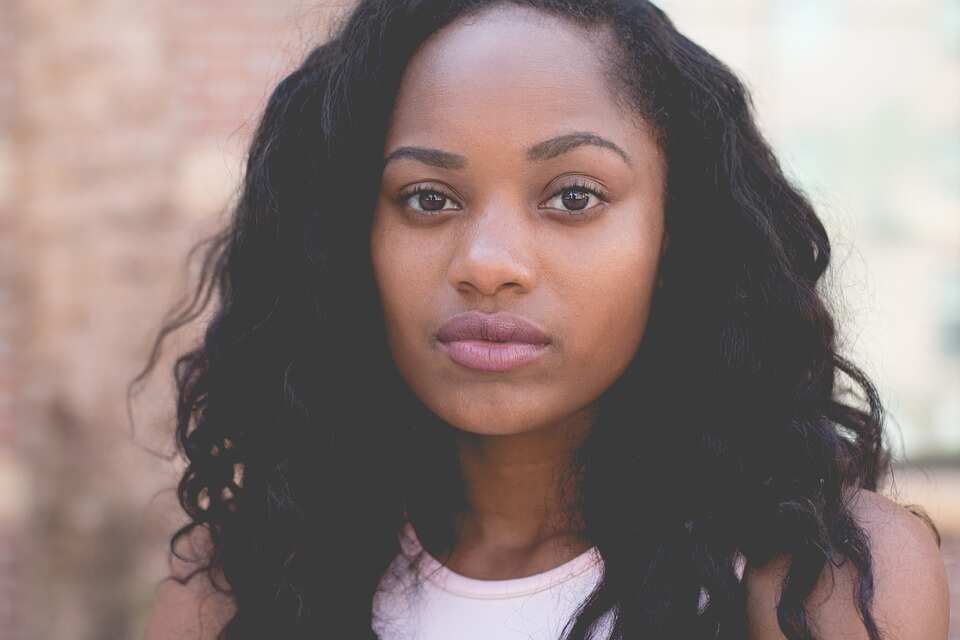 People need facial treatment for various reasons. But usually they are all united under the big common one – they want to get rid of imperfections on their face, or make it look fresh and relaxed. Those reasons for getting facials are all valid, but some people are still confused about the nature of facials. So, we will let you know exactly what is hiding under this mysterious term!
Full facial treatment: what is it?
The definition of facials is an essential skin treatment which consists of multiple steps. This procedure is designed to take the best care of your skin – it includes such aspects as cleansing, nourishing, and exfoliating. As a result, the skin becomes well-hydrated and clear, and a person starts looking younger and more refreshed. A professional who does your facials will also give you advice on the most effective ways of skin care. Usually, facial treatment will work best when it is included in a more complex skin care program.
So, where do you start with facials? The first step, of course, would be finding someone who has knowledge and experience in skin care, has a good reputation in what they do, and a lot of passion about it. Ideally, it has to be an esthetician. Sometimes cosmetologists do facials, but it is not their primary direction. Also, some therapists who specialise in massage can also give people facials. You should keep these things in mind when you are searching for a facial treatment professional of your own.
Types of facial treatments
Every person's skin is a part of what makes them unique. Many factors influence skin condition. Some of them are the environment, genetics, and the lifestyle of a person. Sometimes, it is not so easy to find a perfect facial for your particular type of skin. If you are struggling with finding the treatment your skin desires, then here is a list of facial types for you!
Normal skin. If you have this skin type, you have a lot of options for facial procedures. Having a healthy skin means that it does not get oily, flaky or dry too often.
Dry skin. Deep exfoliation facials are not for the owners of this skin type, as they can get irritating and rough. The best solution for you would be a facial treatment which focuses on moisturising and softening.
Oily skin. People with this type have to find themselves facials which will help cut through all the oil and remove the extra layer of fat under the pores. For this, a chemical type of exfoliation can be beneficial, all because it gets very deep into the pores.
Mature skin. This is for people of older age whose skin also ages and stops producing fresh cells, resulting in them wanting to look younger. You need to discuss this with your specialist, who will work out the acceptable routine for you by mixing different production.
Sensitive skin. And finally, this is the type which means that a person needs to put more care and attention into their skin than most of the other people. This type is the most likely to get issues, so you will need some gentle exfoliation procedures and special production which contains a lot of useful chemicals.
Facial treatment steps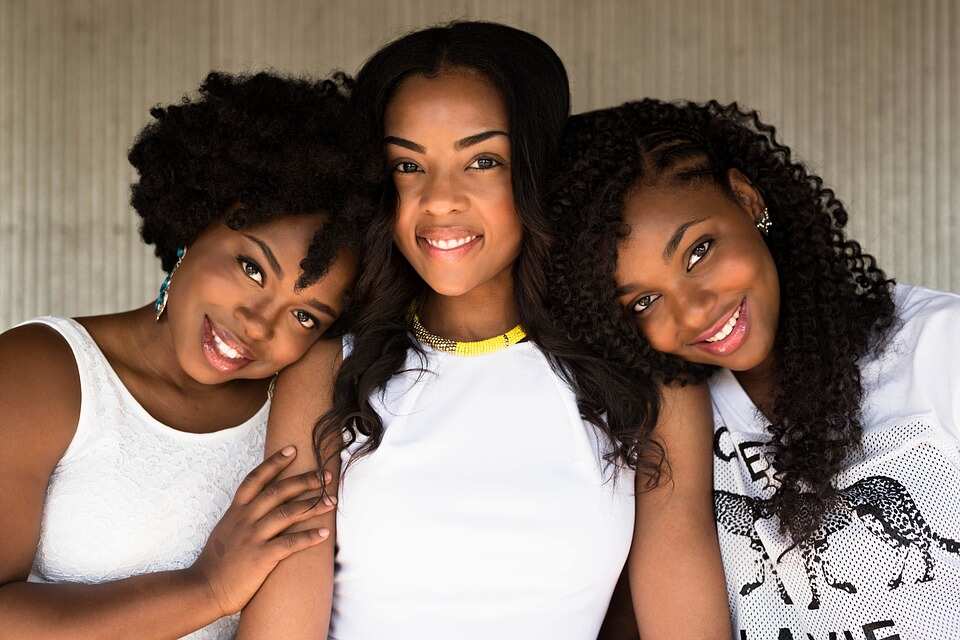 Every treatment of this kind has the set steps which need to be followed. Here, we will list the most basic facial steps, to help you understand what it is all about:
Consultation. Every facial procedure starts with the discussion, where you need to talk about yourself and the current state of your skin. You will probably be required to fill in a special form which would include the concerns that you have, the amount of water that you drink, the diet you follow, and the products that you regularly use. A specialist will also ask you questions which will help them to understand your situation better.
Skin analysis. A professional might have a closer look at the condition of your skin to gain a better understanding of what kind of treatment would be the most effective for you. Usually, this way the specialist determines which skin type you have, and what are your primary problems. It is a necessary step for them if they want to choose the most suitable treatment for your case, and give you expert advice.
Steam. To soften the face, the steam method is often used at facials. The exception might be those people who have sensitive skin.
Exfoliation. Usually, this tricky process happens with the help of different chemicals and mechanic substances. Peeling means rubbing away dead skin cells. This step mostly occurs during the skin being under the steam influence.
Extraction. During facials, the whiteheads and blackheads often need to be extracted. The pain tolerance of different people varies, and for many patients, it can be not very comfortable. Still, this procedure is a crucial part of your treatment.
Facial massage. Your specialist will most likely use simple strokes for relaxing your skin and stimulating the work of the muscles.
Facial mask. Having a mask on your face helps make it smoother. A type of mask depends on your skin type that we have mentioned above: oily, dry, normal, sensitive or mature. Also, it is worth mentioning that the specialist who is supervising you has to stay in the room with you and give you some basic massage to relax. They should not exit the room: this is a sign that they are unprofessional.
Final application. In the end, the person who is taking care of you has to apply various useful products on your face. For instance, it could be a serum, a toner, something to give you needed moisture, and sometimes sunscreen.
Advice. The ending part is no less important than all the other steps. A specialist will give you information on the treatment that you can continue at home to maintain the healthy condition of your face.
Preparing for facial treatment
Before you decide to get your facial routine, you have to keep in mind a few essential steps to make your experience the most pleasant and free yourself of unnecessary stress.
Do a lot of research. Your skin is very precious and needs a lot of attention. So this would be logical if you trust only professionals with it. You have to look through the skin care centres which are situated near you and choose the one which has the most experience in the field and positive feedback from clients.
Know the areas which need special care. If you came to the conclusion that you need facials, then you probably have got some problematic areas. For example, these can be enlarged pores on your cheeks or bags under the eyes. Be ready to tell a professional everything about the areas that require special attention.
Stop using chemicals before the treatment. Before your procedures, ideally, three days before them, you have to stop using the product which includes chemical substances and acids.
Do not use any product in the morning. On the day of your appointment, it is best to keep your face clear and not use anything. The least you can do is wash the face with a cleanser. Other products would not be good for you in the morning of your routine.
Do not wear any makeup for the appointment. There is no point in wearing makeup to the procedure. A specialist will have to remove it from your face anyway, and it will only clog the pores before the treatment.
Get to the appointment earlier. This one is obvious, but we will remind you that it would be best to come earlier than needed. Sometimes, you will be required to fill some papers. But even if not, you should be in a relaxing mood before the procedure, as opposed to being rushed and stressed.
The first facial treatment: what to expect?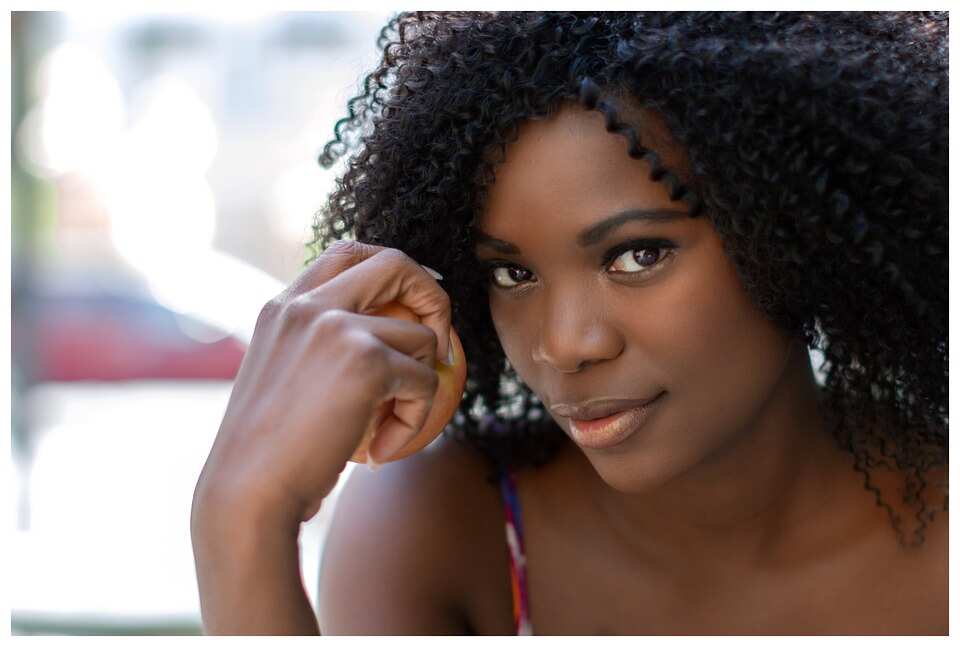 Naturally, the most critical thing in light of your first procedure is to think positively and be in a relaxing mindset. This process is necessary, and in the long run, it will be advantageous for you. Here are some tips which you could use before your treatment:
Get ready for a short discussion of your issues. Of course, the professional who will be treating you will need to know everything about the type of your skin, the routine that you usually perform, and all the worries that are disturbing you. You should be prepared for talking about these issues. This will help the specialist to design a perfect treatment for you.
Get ready for comfort. The majority of skin care places make sure that their clients are comfortable. They provide them with a robe and let them unwind before the process. This could play to your advantage.
Do not use the phone. It would be better to turn it off. It will not only be beneficial for you but for your specialist as well, for apparent reasons.
Get prepared for steam. Beauty specialists usually use some steam for better relaxation of the skin, and for making it easy to operate with. At first, you might have conflicting feelings about the steam, and it might seem slightly overwhelming for you. However, you need to know for sure that it is entirely worth it in the end.
Extraction is an important point. People often have those annoying whiteheads or blackheads underneath their skin. Therefore, during the beauty procedure, a specialist might extract these for a better effect. Even though this process is a little painful and unpleasant, it will prevent you from this problem for a long time.
Communication is important. If some particular problem bothers you, then you should always talk it out with the professional. Remember that they are unable to read minds, and that is why you always need to tell them if something is bothering you. For example, do not hesitate to talk to the person who is supervising your treatment, in case some aspects of the procedure are making you uncomfortable.
Effects of facial treatment: how to make it last?
Every person who opts for a facial naturally invests a lot of money, time and effort into making their face healthy and beautiful. However, a simple visit to the professional will not be enough for the procedure effects to last for a long time. Here is how you can accomplish the lasting positive impact of facials:
Avoid washing your face the night after treatment. Your skin needs relaxation after such a complicated process. Having a facial treatment means that it will already be clean, so rewashing the face on the night after facials is unwanted. You should go to bed and relax.
Stop putting makeup on. Of course, it is not forever, but you should try not to put on any makeup at least for the first day after treatment. Afterwards, you are free to use the means of makeup as much as you want, but without it, you will have a chance to flaunt your beautiful skin which has just gone through a cosmetic procedure.
Remember that it is normal if your skin is red. Get ready for a little redness, and keep in mind that there is nothing terrible about it. However, the redness usually lasts for a short period. If your face is a little too red, or if it continues for longer than it should, then you need to speak to the professional and find out why exactly you are having those problems.
Drink a lot of water. This is a piece of very common advice not only for people who got a facial treatment but for everyone. Drinking water will always keep your skin healthy and refreshed, and you will look younger and more attractive.
Use moisturiser. Moisturising your face is just as important as drinking water. Choose the gentle moisturiser and hydrate your face every day, making your skin look as great as possible.
Develop a healthy routine for your skin care. Many people underestimate taking care of their skin, even though it is just as significant as, for example, brushing teeth every day. Therefore, you have to develop a good routine on your own or together with your professional, and maintain it daily. This will help the effects of your treatment last for a longer time.
READ ALSO: Organic skin care products in Nigeria: latest trends
Facial treatment: dos and don'ts
Now, we will provide you with the essential information about what you are advised and not advised to do after getting your long-anticipated facials. First of all, we will talk about things you are absolutely recommended to do.
Do:
Keep your skin well-hydrated. We have already mentioned the effect of plain drinking water on your skin. In fact, it can eliminate toxins in your body, make your cells function better and improve your overall health. When the health condition is good, the skin will also be blossoming.
Exfoliate every week. You should not be doing this immediately after facials, but this definitely should become a part of your routine. The regular exfoliation will make your skin very smooth, soft and healthy, preventing the oil from piling up. You can wait for two-three days after your procedure before you start exfoliating again.
Use a lot of serum with vitamin C. The environment can have a harmful effect on your skin condition, and cause such things as dehydration and ageing. Experts usually recommend using Vitamin C serum as a part of your regular skincare routine. It boosts the production of collagen, makes the skin brighter, and fights the wrinkles. With it, your face will always look balanced and radiant.
Follow the advice of the specialist. It is easy to forget about all the things your expert has told you. But you definitely need to contribute to your own health and follow these useful tips. The good routine will extend the effect of your facial for at least a month. Following the advice of your professional can become very beneficial for your skin maintenance.
Book the next appointment. It is recommended to take facials at least every month for the best effect. So, when some time has passed, you can absolutely consider booking another appointment. Quarterly skin treatment is suggested as the most effective mean of care.
These are the things that would be effective to maintain the results that the facial has given you. There are also things that you preferably should not do, and they are just as important, so remember them as well.
Do not:
Visit the steam room. While you are at the spa salon, it is always very tempting to go to the steam room, because this procedure is relaxing and makes you forget about your worries for a while. However, too much steam will not be good for your face. It will most definitely irritate the skin surface and break your capillaries.
Go to the gym. Sometimes, we want to complete our beauty routine by hitting the gym, but when you have just had a facial treatment, it is not recommended. The reason for it is that the amounts of sweat and heat can also cause skin irritation, leading to such things as inflammation and redness. If you are not keen on having a red face for the entire day, you should do these things before facials.
Go through hair removal procedures. Hair removal does not go well together with facials. You might find it very convenient to book two procedures side-by-side, but this is not how it works. There is a considerable risk that hair removal will cause extensive exfoliation, which will lead to burning your skin. It is strongly recommended to avoid the damage and discomfort to your skin, and delay your hair removal for the better times – ideally, at least two days after the facial.
Sunbathe. The skin protection from ultraviolet rays is essential daily, but when you just got a facial treatment procedure, it is especially important. The reason for it is that the skin is very vulnerable to the sun-related damage, and the rays can very quickly burn the surface. You are even at the more substantial risk of melanoma than usual. It may be difficult to avoid exposure to the sun rays, especially during summer time. But it would be better for you in a long journey to stay away from the sun at least for a few days. If you absolutely have to go somewhere, you need to apply the sunscreen which has a high SPF and will protect you.
Pick at your skin. This includes popping the pimples or picking on them. It might be tempting to squeeze a pimple, but by doing so, you are just spreading the harmful bacteria and ruining the effects of your facials. Thus, touching the blemishes is not the best idea after you got the treatment because there is a risk of getting an infection.
Use at-home treatments. After the facials, your skin becomes particularly sensitive, and using the at-home production, including such things as retinol-based treatment and peels, can do more harm than good to you. You should use only the products which a specialist has chosen for you, and nothing more or less.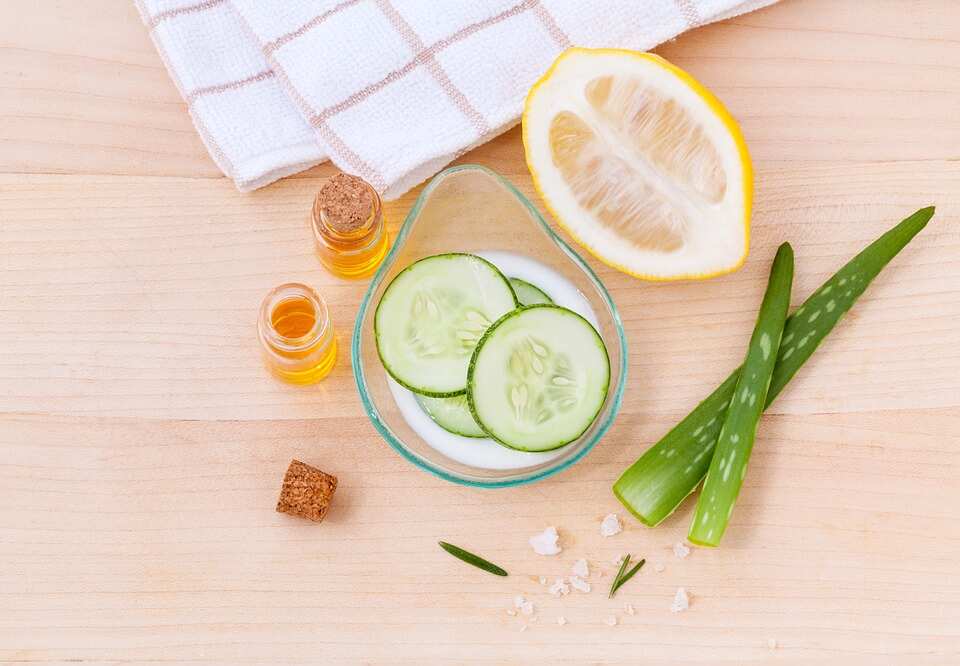 We hope that you learned more from our article about how facial treatment works, which effect does it have on your health, and what are the necessary steps of this procedure, as well as dos and don'ts. The best of luck to you with your first facials!
Disclaimer
This article is intended for general informational purposes only and does not address individual circumstances. It is not a substitute for professional advice or help and should not be relied on to make decisions of any kind. Any action you take upon the information presented in this article is strictly at your own risk and responsibility!
READ ALSO: How to use body scrub for better effect