Top 15 Fela Kuti songs of all time
Fela Kuti songs are phenomenal in both groove and lyrics. This strong and fearless artiste fought injustice with his tracks. Wonder, reverence, and admiration are the emotions that arise when you listen to his songs. If you want to listen to timeless music with a deep meaning and a story behind each track, this article is for you.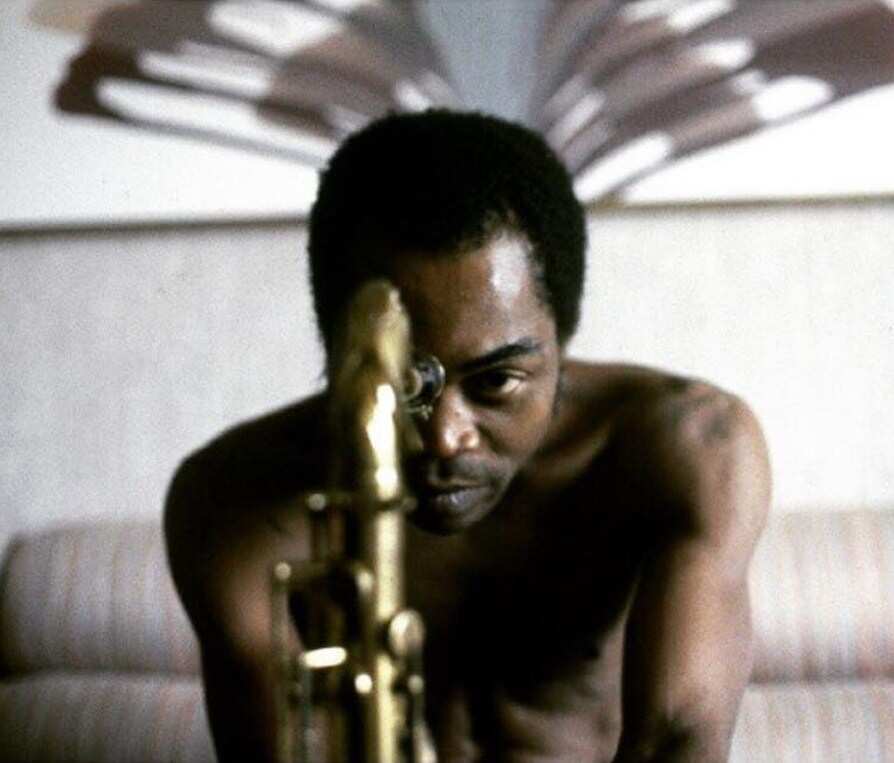 We have picked the best songs ever written by the artiste. Many of them gathered over a million views on Fela Kuti YouTube channel.
Best Fela Kuti songs
About thirty years of active songwriting activity. Over 40 albums. You can hardly think of any other artiste as productive as Fela Kuti. Moreover, in the case of this renowned singer, a colossal number of tracks did not result in their diminished quality. Every song written and recorded by this legend of Afrobeat is thoroughly thought through and polished to perfection.
As the list of all Fela Kuti songs would have been impressively long and impossible to grasp in one session, we are offering you top 15 Fela Kuti tracks for your consideration.
1. Zombie
Zombie is, perhaps, one of the most influential tracks by Fela Kuti. With this song, the performer sarcastically describes the military people as zombies who blindly follow each command without giving a thought to their actions. The tune and beat of the track together with its mocking lyrics made the audience love it immediately, and it became an instant banger.
Unfortunately, such popularity of the hit attracted the attention of the government that considered it as a personal insult. Thus, not long after the release of the song, furious military forces were sent to the residence of Kuti. Many people were hurt badly in this incident, including the famous singer and his mother. Now you have a chance to listen to this track without such dramatic consequences, so enjoy this masterpiece to the full.
2. Expensive S**t
This legendary banger is said to be based on a real-life story that happened to the singer. After numerous failed attempts to arrest Fela Kuti, police decided to plant a cigarette with mari*uana on the singer. He reacted quickly by swallowing it. Thirsty for evidence, police held Kuti under arrest for three days to get a sample of his faeces for analysis. To their distress, the analysis showed that the performer was clean. Today, we can only wonder about what really happened and why the laboratory results were negative. However, the track inspired by the incident is always available for us to appreciate.
3. Original Sufferhead
The track was created after yet another attempt of the government to silence the singer, which again took the form of an assault on his home. It seemed that nothing could break him, as in 1982 Kuti released his Original Sufferhead. In this song, he accuses the Nigerian government of corruption and theft that leads to the impoverishment of the nation. Being a true patriot of his country, Fela just cannot watch silently as Nigeria struggles to stay afloat.
4. Water No Get Enemy
Fela Kuti Water No Get Enemy is a work of pure philosophy. Critics and musical journalists still argue about what Kuti really wanted to say using water as a metaphor. Some say that this literary device stands for the nature of social interactions; others state that, in such way, the singer describes harmonious relations among people. Listen to the song and make your own opinion on the hit.
5. Lady
Fela Kuti Lady track is quite controversial. In it, the singer tells the audience what he thinks of a Nigerian woman, her place in the society of the 1970s. He does not believe that a woman is equal to a man; he does not believe in her independence. Such harsh statements could cause him a lot of trouble in today's world. However, thinking about how many hardships the singer endured due to his political songs back in his days, we do not think that a mere frown from society would have stopped the performer from proclaiming his opinions in his tracks.
READ ALSO: History of Fela Kuti's death
6. Coffin For Head Of State
This track is definitely the most sombre in Fela Kuti songs list. In Coffin For Head Of State, the singer mourns his mother who died after the 1977 attack on his residence. In this song, he openly blames President Obasanjo, who was the head of the Nigerian government at those days, for this death. The track is very personal and evokes reverence.
7. International Thief Thief (I.T.T)
In International Thief Thief (I.T.T), Fela accuses international corporations of pumping money from African countries. Moreover, he claims that they reach their dirty goals by bribing people of influential positions:
Friend friend to journalist / Friend friend to Commissioner / Friend friend to Permanent Secretary / Friend friend to Minister / Friend friend to Head of State
And having such convenient connections they:
Then start start to steal money / Start start them corruption / Start start them inflation / Start start them oppression / Start start them confusion / Start start them oppression / Start start to steal money / Start start to steal money
8. Sorrow, Tears and Blood
Sorrow, Tears and Blood is yet another work of Fela Kuti brought about by the attack on his residence in 1977. This comparatively even song tells a sad story about the police raids that cause confusion and panic among people. Citizens are afraid of the army and police because "they leave Sorrow, Tears, and Blood," and the singer being the voice of ordinary people sings:
We fear to fight for freedom / We fear to fight for liberty / We fear to fight for justice We fear to fight for happiness
We no want die / We no want wound / We no want quench / We no want go
Such a miserable situation really depresses the artiste, and he cannot keep all these emotions to himself. Therefore, Fela writes this mournful song.
9. Teacher Don't Teach Me Nonsense
It is a profound song in which the singer ponders over the source of problems in African countries, namely:
Problems of inflation / Problems of corruption / Of mismanagement / Stealing by government
Fela states that every government has a teacher, and it is the culture of each nation. However, in the case of African countries, European colonists were the teachers that thought the Africans not democracy, but "dem-o-cr-azy" with its corruption and stealing. Therefore, the artiste sings "Teacher don't teach me nonsense."
10. Gentleman
In this song, Fela Kuti expresses his disdain at the post-colonial ways that were strongly pronounced in African society of his days. The singer claims that Africa is too hot for being a gentleman, meaning that European rules, customs, etc. cannot be applied to a country with a different mentality, its own unique traditions and culture. Africans are quite alright being Africans; they do not need to be Europeans.
11. Trouble Sleep, Yanga Wake AM
Trouble Sleep, Yanga Wake Am is a track that subtly describes how the government oppresses people who do their best to survive. By wrapping oppression in the fabric of short stories about different people, Kuti evokes more sympathy from the audience.
12. Shakara
In Shakara, the singer mocks braggers who can never live up to their boasts. The tune of the track is lively, and the groove is simply hypnotising.
13. Beast Of No Nation
In this song, the artiste tells us about the injustice that he and other common people regularly encounter:
Na be outside- dem find me guilty / Na be outside- dem jail me five years / I no do nothing
Fela Kuti is especially angered by the Nigerian government that called Nigerians "us-e-less," "sens-i-less," and said that they "lack[ed] discipline."
14. Shuffering and Shmiling
Shuffering and Shmiling touches upon a sensitive topic of religion. Kuti is concerned about the fact that his people are divided by different religions that are present in Nigeria. He thinks that this is another obstacle that keeps the nation from true unification.
15. Unknown Soldier
Unknown Soldier is another track that was inspired by the notorious attack of 1977. In this song, the singer describes the events that took place then. He picked such name for this work because later the press said that unknown soldiers were the ones who committed the crimes during that attack. This is also reflected in the track:
Which kind injustice is this? / Wetin concern government inside? / If na unknown soldier / I said, wetin concern government inside? / If na unknown soldier / We get unknown police / We get unknown soldier / We get unknown civilian / All is equal to unknown government
Fela Kuti songs evoke admiration. This legendary man fought for a positive change in his country. With his songs, Kuti inspired people and gave them the strength to struggle against injustice. Fela's tracks are sincere and heartfelt. Maybe, this is the reason they have stayed popular till our days.
READ ALSO: Top Yoruba music artists of all time
Source: Legit.ng