Types of tie and dye trendy in 2019
What are the types of tie and dye trendy in 2019? Famous designers continue to draw inspiration from traditional patterns. Native prints are again in demand. You will be glad to hear that trendy does not mean expensive. There is no need to buy the new readymade wears. Your favourite outfit can be decorated with a stunning pattern by yourself. Learn about the hottest trend of 2019. It's time to update your wardrobe.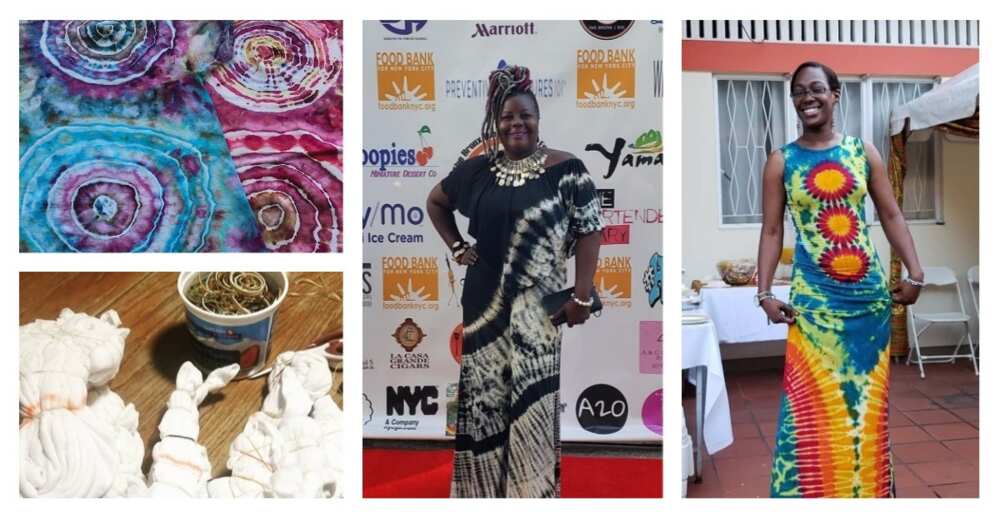 Tie-dye returns to the fashion Olympus and can undoubtedly be called one of the most popular trends in 2019. During the last Fashion Weeks, bright stains and smooth colour mixes could be observed in almost every collection 2019.
The print resembles blurry strokes of paint on the textile. It is defined with a transition from one colour to another as well as brightness and unusual design. The patterns look incredibly juicy and bright attracting young people. It's a great way to manifest individuality, uniqueness, and rebellious spirit. The trend, declared many years ago, is still relevant today.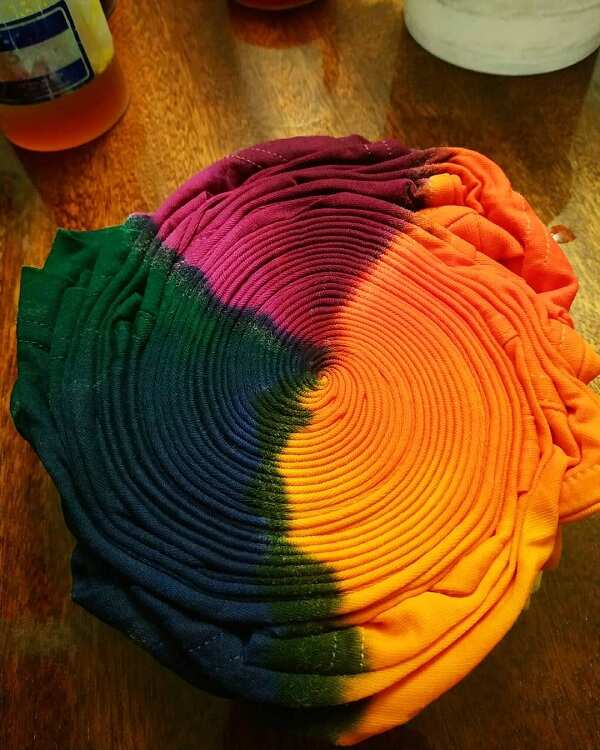 Types of tie and dye and process of making
There is a great variety of tie and dye techniques. Read about different types of tie-dye and how to do them.
READ ALSO: Dresses with fringe trendy in 2019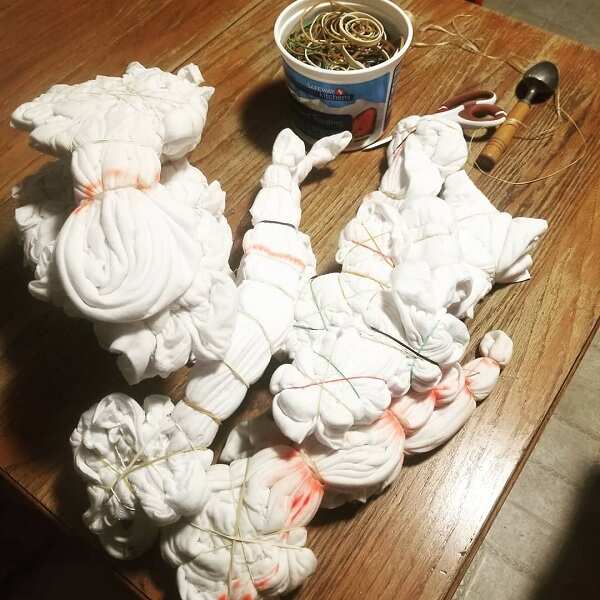 Tie-dye is a technology of fabrics dyeing with a colourful and original pattern creating. The dyeing process is quite simple. Making it at home is easy. All that you need is a natural textile (cotton, silk, linen), fabric dye, rubber band or thread, a brush or a cotton pad. The textile must have a high quality. Painting an item in a dry or wet form is both possible. In the first case, the border between the colours is more pronounced, and in the second it is more blurred.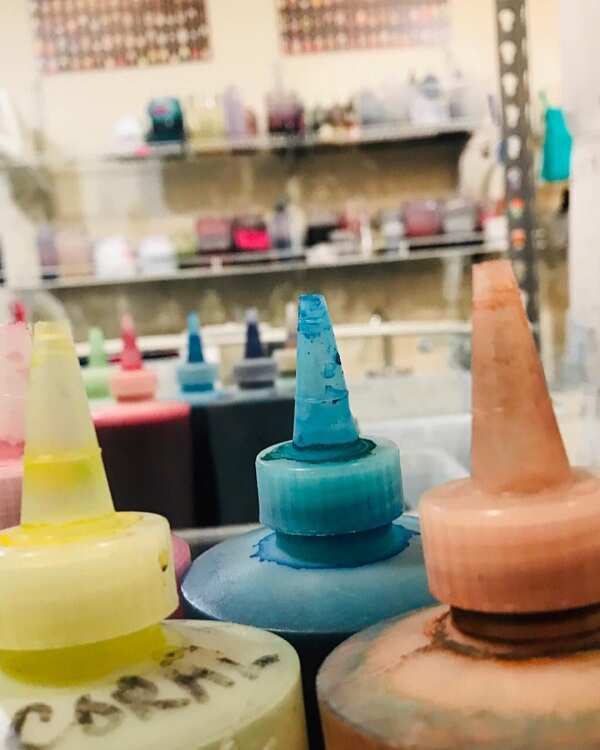 Follow the next guide to create tie-dye at home:
Fold the textile and tie arbitrary nodules in the appropriate places, make twists or crumple the item, and fix it with threads or elastic bands.
Prepare a dye according to the instructions, immerse the item in a dye or apply it with a syringe or paint brush.
After waiting a few minutes, rinse the item in cool water.
Dry it without the rubber bands removing. It is necessary for the final pattern fixation.
When the item is dry, untie the fabric, remove the clamps and iron it.
After the process, you can see the strips and spots of the native fabric on the places of tying according to the given pattern. The rest of the textile obtains the colour of dye forming a certain print.
The pattern making technique can also be applied to ready-made clothes: T-shirts, tops, skirts, dresses, etc. In this case, follow the same guidelines as for the textile.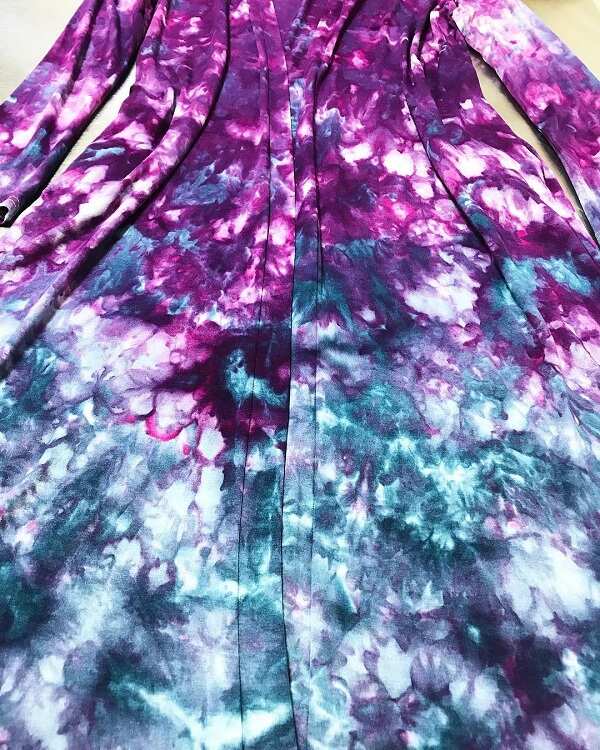 Types of tie and dye patterns
There are several basic types of tie and dye techniques:
Spiral
Stripes (Shibori)
Sunburst
Rose
Folds
Lightning
Crumple
They differ in the pattern type creating. It's known today many ways of fabric winding, binding, squeezing, sewing, and folding. These procedures make the print both simple and complex, but undoubtedly bright and amazing. You can even combine some of the basic techniques to get complex and artistically diverse compositions of prints and ornaments. Dye colours and concentration, as well as variants of their mixing on the outfit, can be any.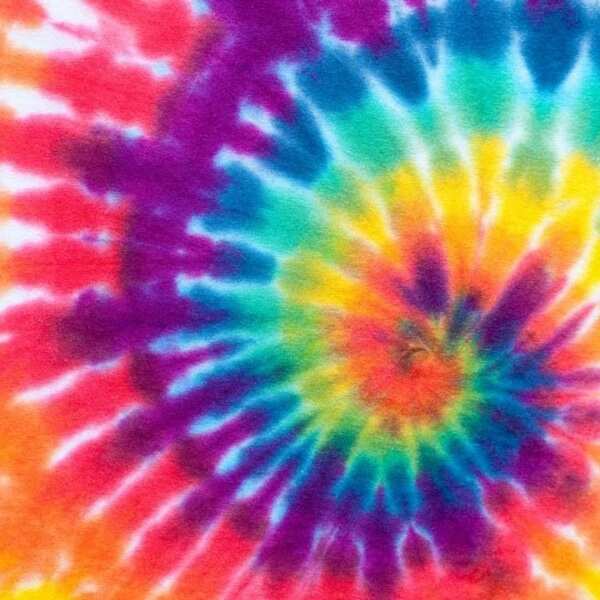 Let's find out how to obtain the types of mentioned above tie-dye effects.
Spiral
To obtain this classic and the most popular pattern you need to do the following:
spread an outfit out on a flat surface;
place the thumb in the centre;
start to wrap it in a circle helping with the index finger;
fix the pattern with threads or rubber bands.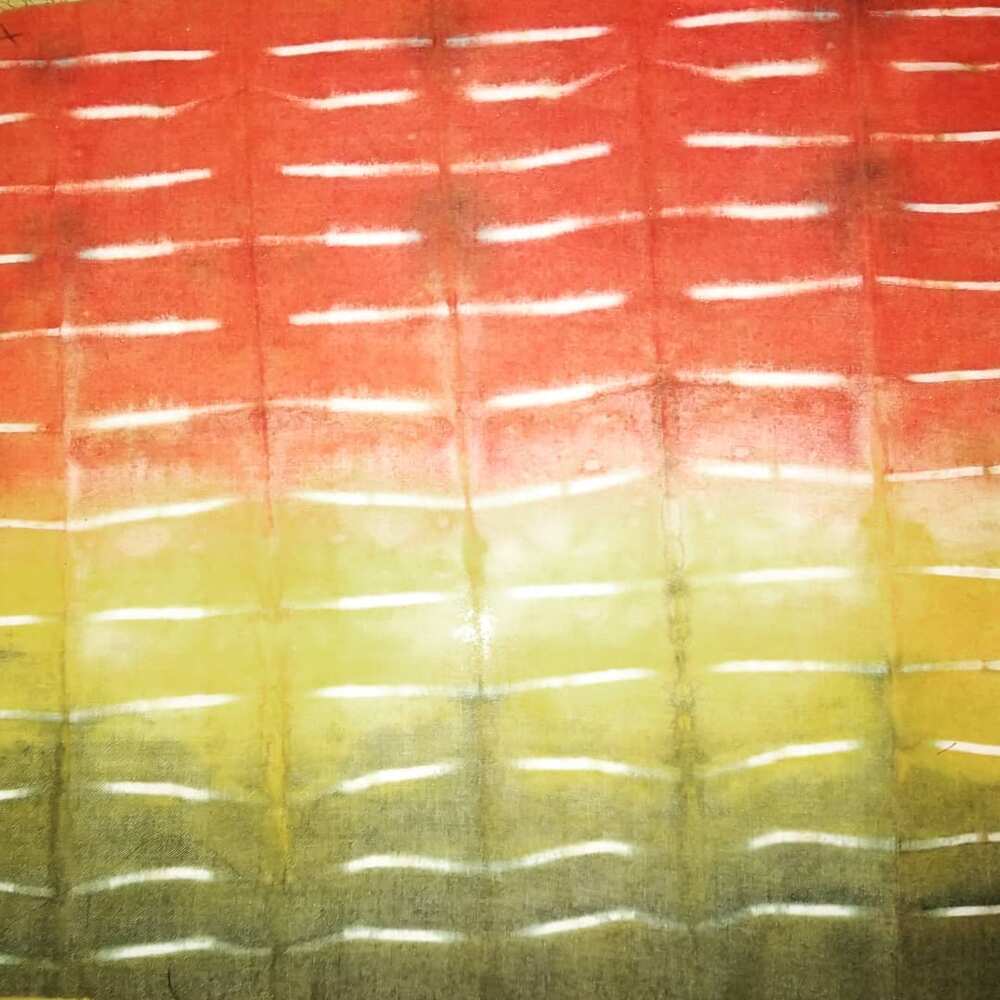 Vertical or horizontal stripes (Shibori)
spread an item out on a flat surface
roll it as a tube starting from the bottom
tie it with elastic band in several places (ten bands make ten horizontal stripes on clothing)
If you roll the outfit as a tube not from below but any side, you can get a picture with vertical stripes.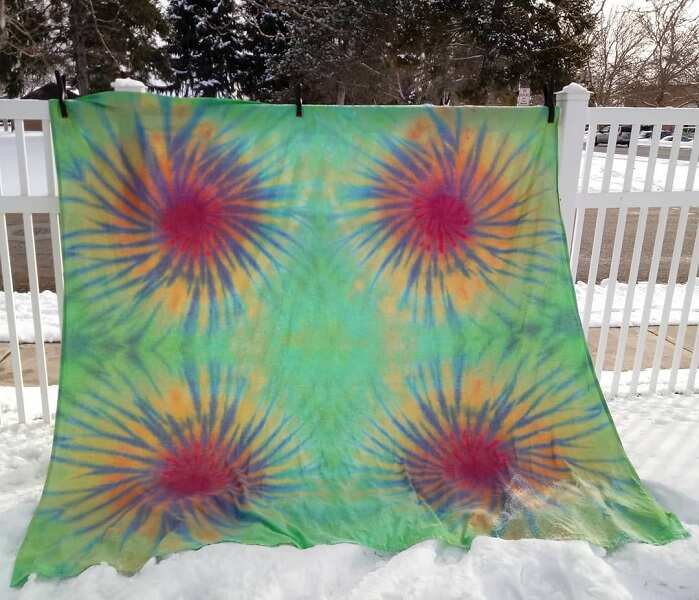 Sunburst
Getting this pattern is effortless. Tie small pinches of an outfit with an elastic band in any arbitrary places. If you twist them a bit on the helix principle, you can get several circles of the corresponding shape.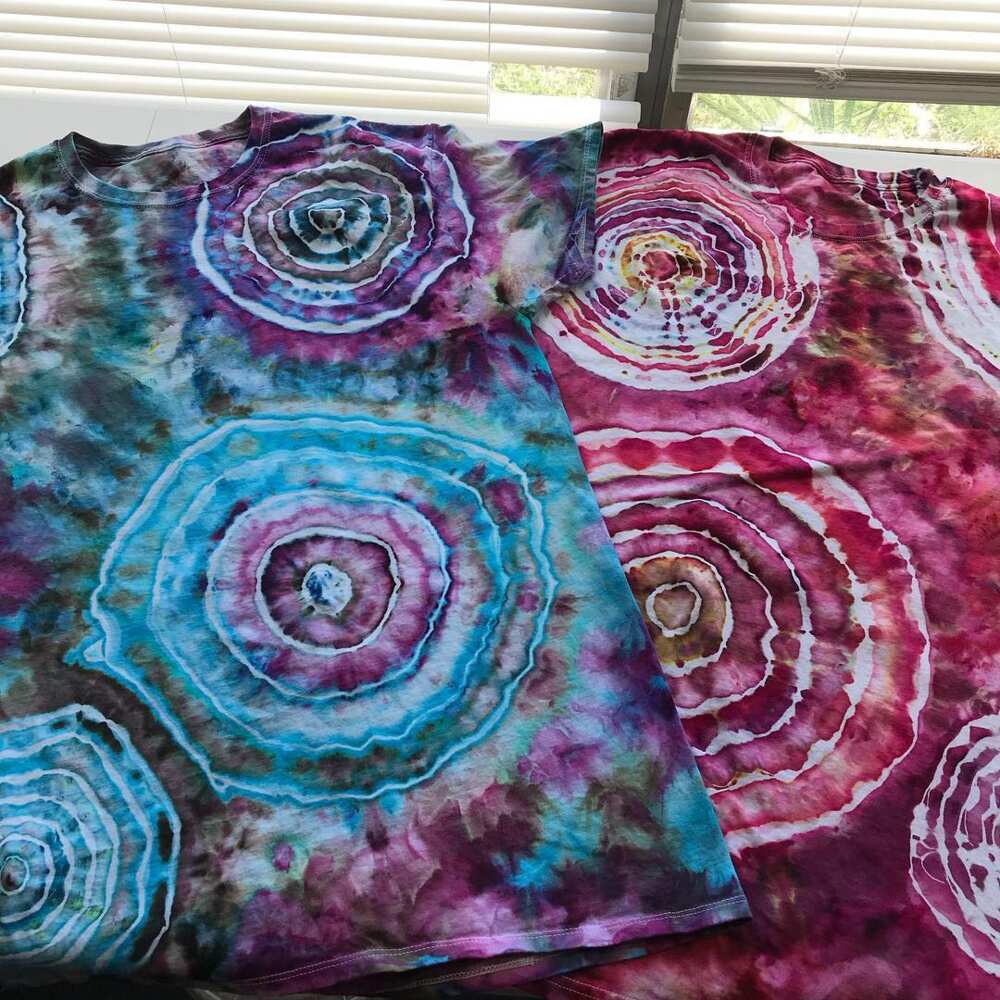 Rose
Make three pinches next to each other and connect them with an elastic band. The more pinches you have, the more detailed the rose is.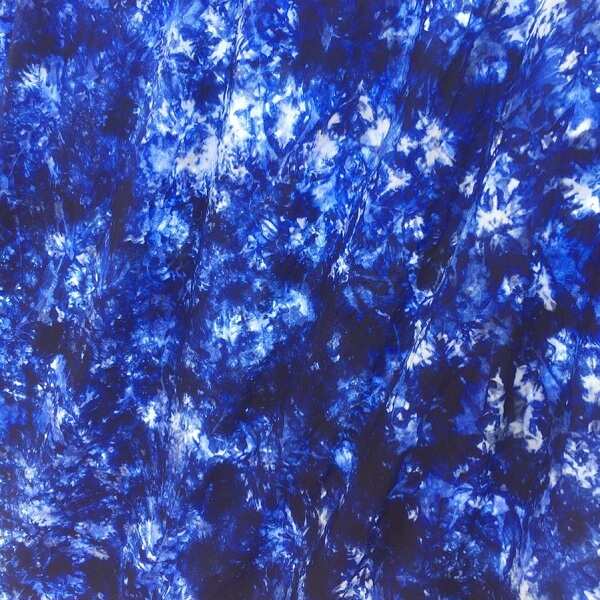 Folds
An item should be folded in the shape of a fan. As a result, you get horizontal or vertical stripes.
Lightning
Such a technique is considered one of the most difficult. To obtain a lightning pattern follow the next steps:
fold an outfit in half and lengthwise so that the inflexion line passes through the centre of the neckline;
put two folds in the way to form the letter 'N' with the seams of an item;
make some layers or folds in this way.
The distance between the folds should be 5 cm. Do not forget to tie the outfit with rubber bands. The quantity of bands equals the number of 'lightning's flashes.'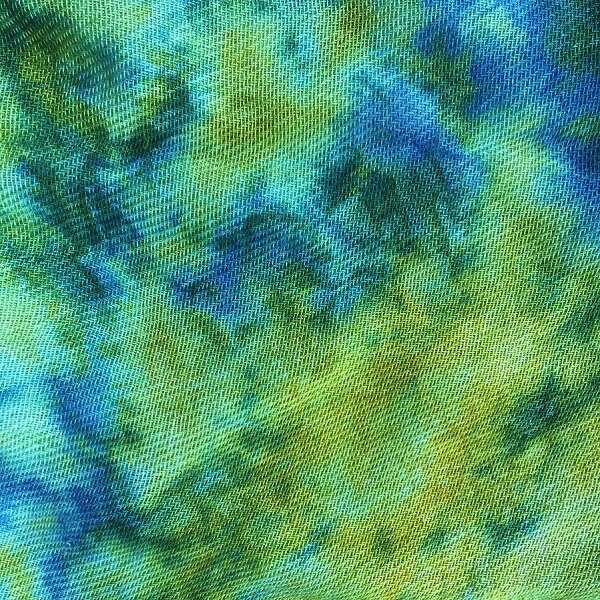 Crumple
If you don't know what pattern to get, wrinkle your outfit and wrap it with rubber bands. As a result, you obtain a crumpled effect.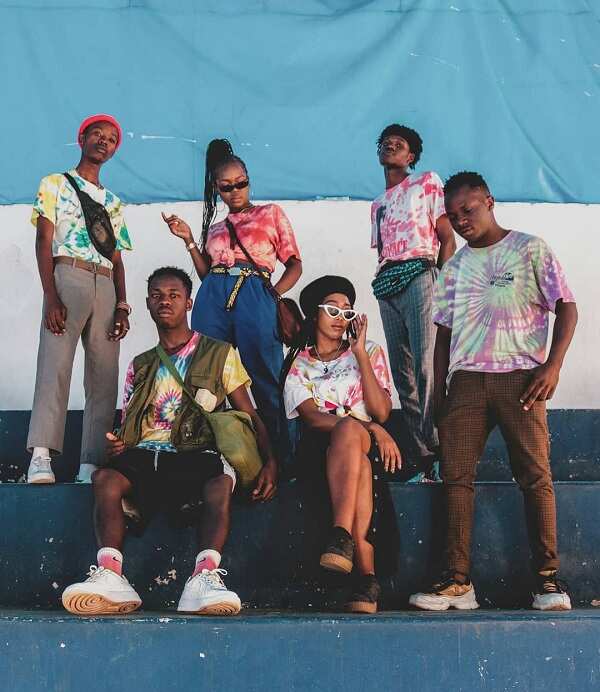 Tie and dye designs
Most often they are used for dresses, skirts and blouses or tops.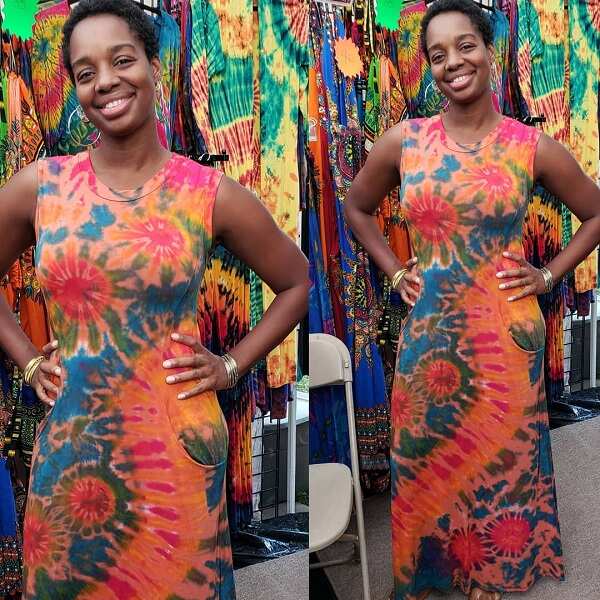 Dresses
Choose the fairly simple tailoring for dresses, since the print carries a sufficient artistic filling and attracts attention. In this case, a complex cut and abundance of trims and details can overload the image except for frills and ruffles.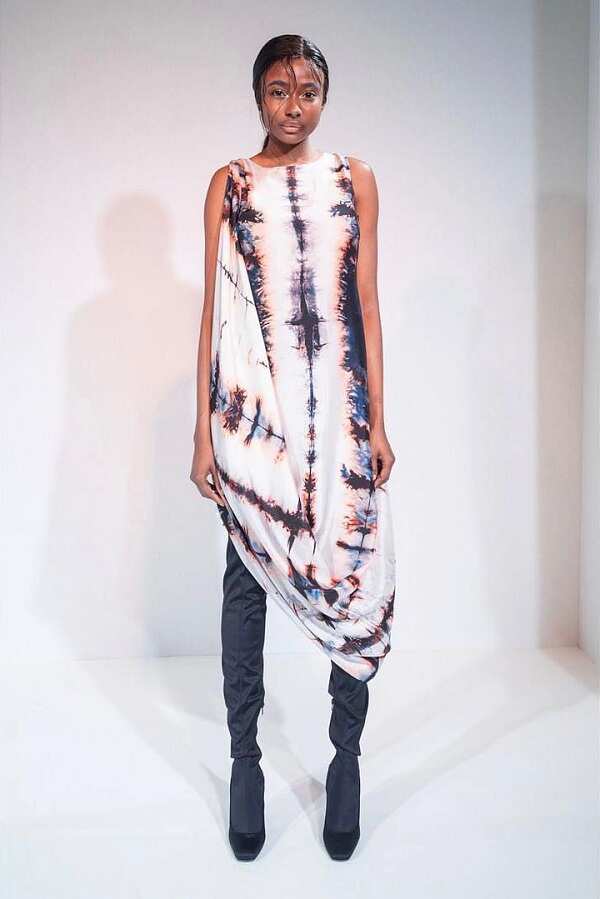 The gowns should be made straight or slightly flared with single or oblique tailoring. The length can be various. It is better to choose a round or V-shaped neckline. This ornament goes well with dress styles on the straps.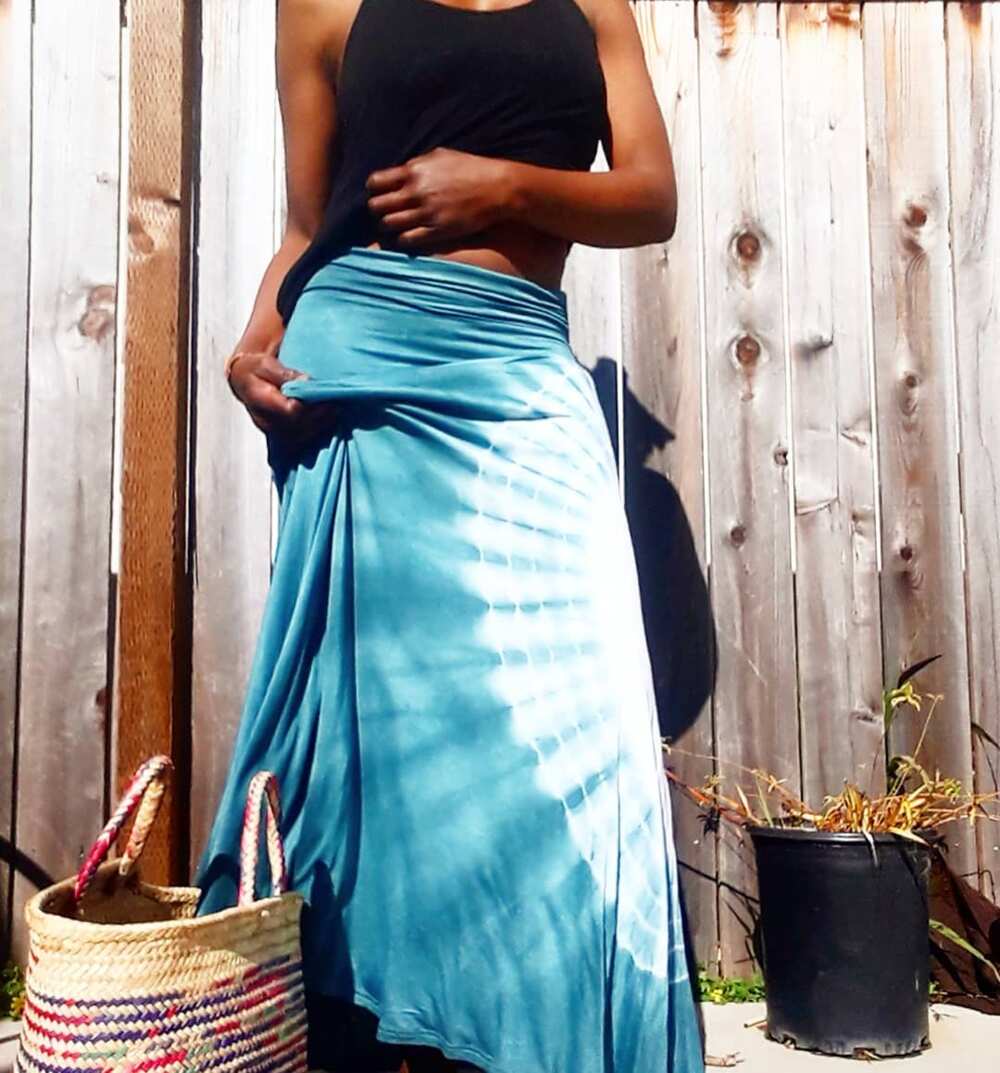 Skirts
Use a flared style and midi or maxi length for tie-dye skirts. Although, the pencil skirt made of dense fabric with a not extremely bright pattern is also appropriate. Pick up plain tops for these skirts. Otherwise, your image will be too much colourful.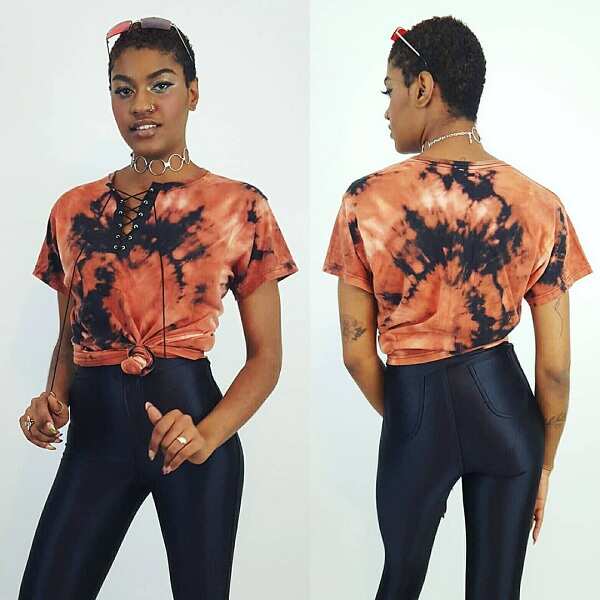 Tops and blouses
These items should also have simple tailoring. Make the sleeves short or three quarters. Use tops with cold shoulders or thin straps. Mind the rule: mix colourful top with a plain bottom. The motley top comes with a monochrome bottom. A skirt or trousers can repeat one of the shades that are present in the pattern or at least combine with it. Tops and blouses go perfectly with jeans of any style.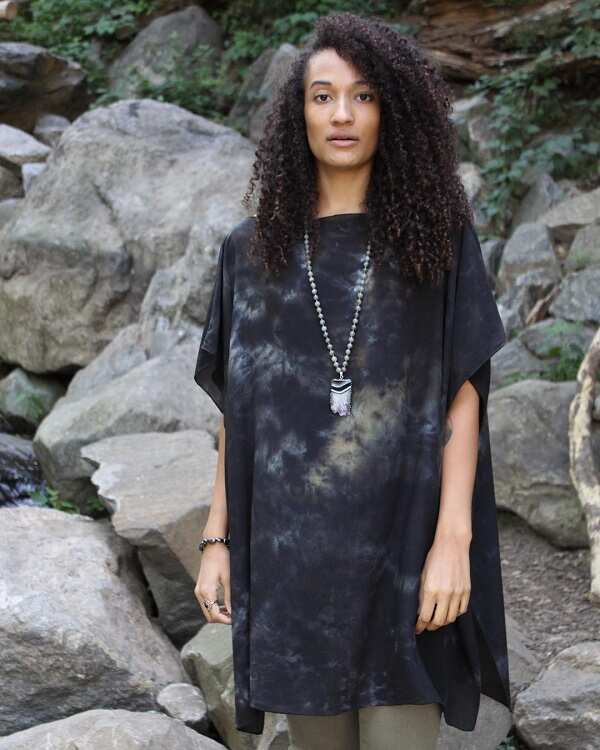 Besides, don't forget about the tunics. Nigerian ladies are fond of them. Tie-dye print is great for straight and elongated tunics with a round neckline. The hem of the item can be asymmetrical. No more details should be added.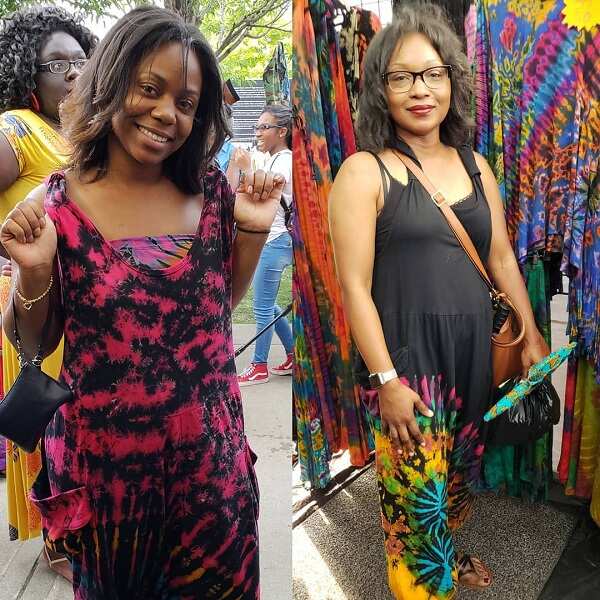 Keep the latest trends in 2019 for images with tie-dye prints!
In 2019, designers offer to combine rainbow patterns with Boho-style clothing, sports chic, grunge, and many other designs.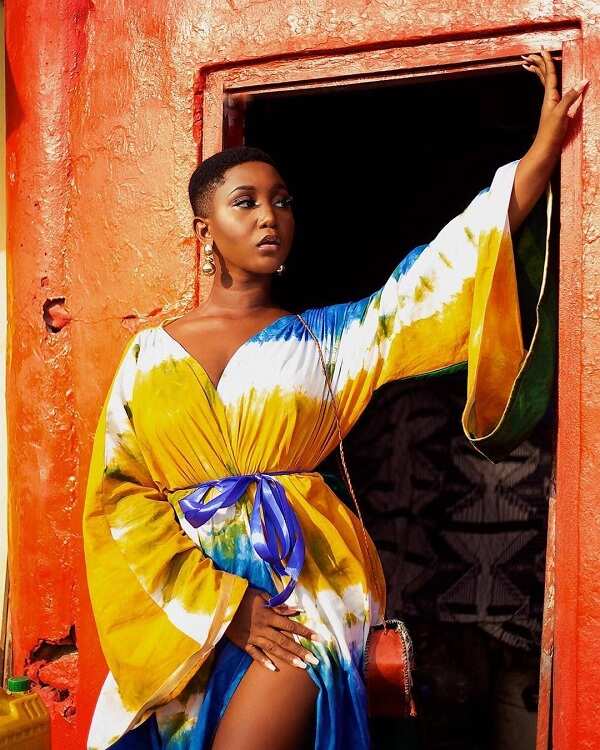 In the current season, one of the most successful colour combinations is a mixture of black, yellow, blue, and green. Besides, today the 'rainbow' print includes brown and khaki shades in its colour palette.
Women are proposed to wear light flared skirts and dresses of pale pink colours, decorated with multiple folds and frills.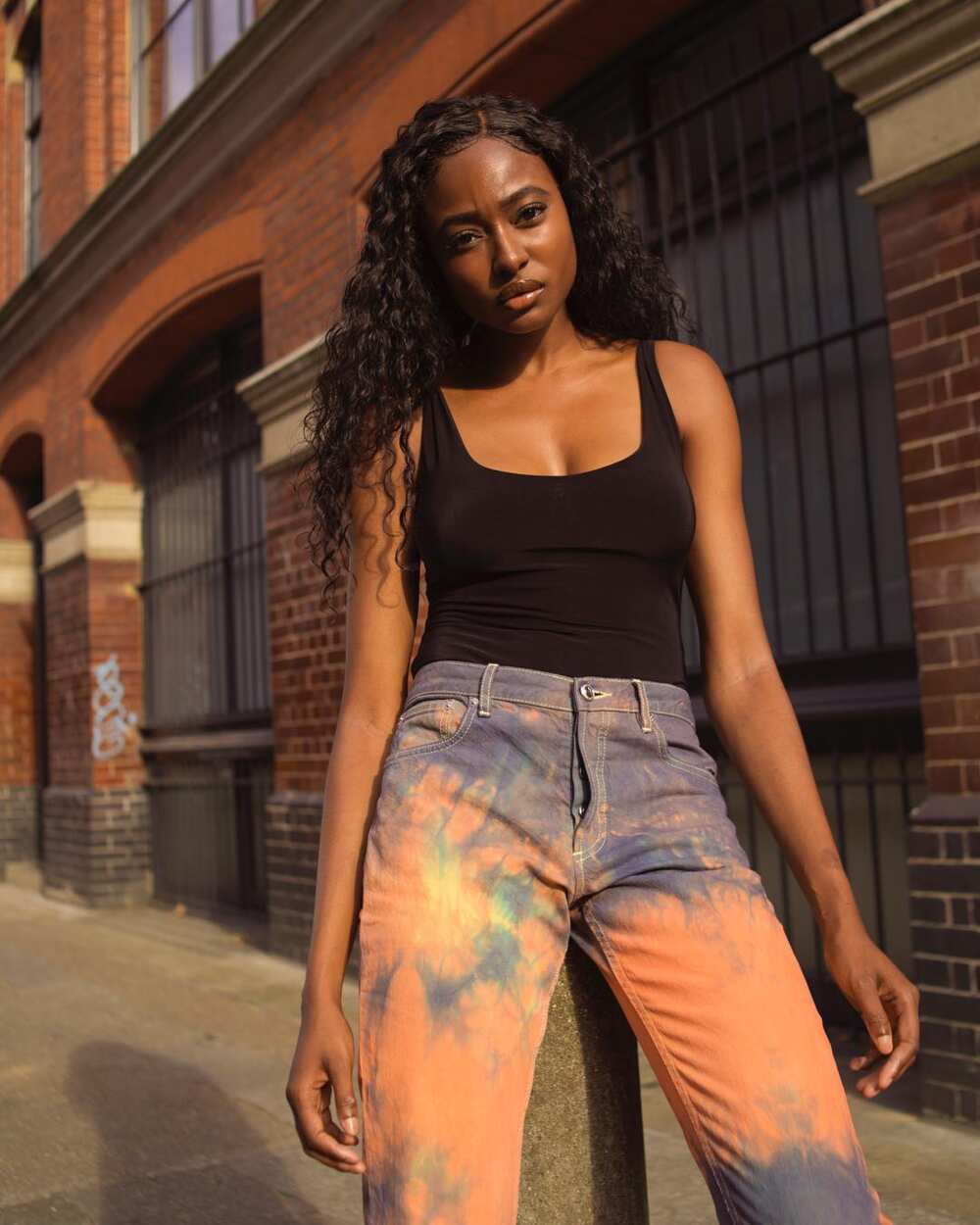 A great variety of jeans with blue, pink, and white blurs are also in demand.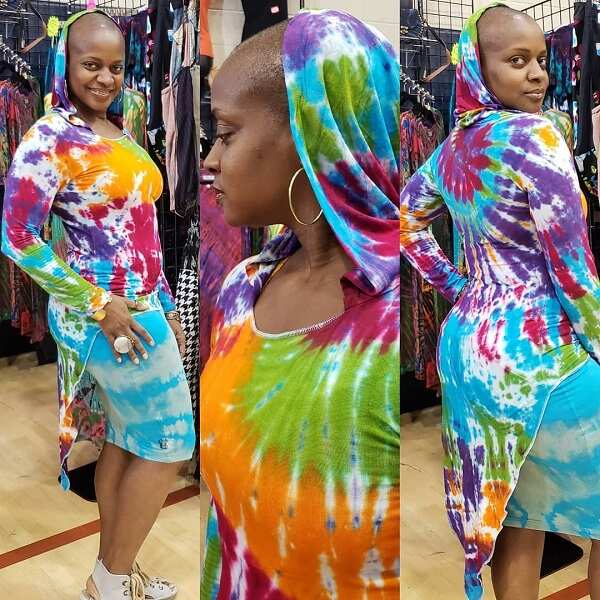 Thus, any lady who wants to keep up with fashion can choose what she likes most of all. Some fashionistas prefer clothes painted in all the rainbow colours for casual images. The others choose more discreet options with a mix of grey and white tones for their business look.
In any case, the tie and dye pattern amazes with its originality and uniqueness. Use the print for your wears and be trendy!
READ ALSO: Ankara tops for ladies to rock in 2019
Source: Legit.ng