Latest 9ice songs 2018-2019
9ice has always delighted fans with his tracks. 9ice songs are positive, light, and encouraging. But what do you know about the latest hits produced by the singer? We have gathered all his newest masterpieces in this article. So, read on and enjoy these brand-new bangers of your favourite artiste.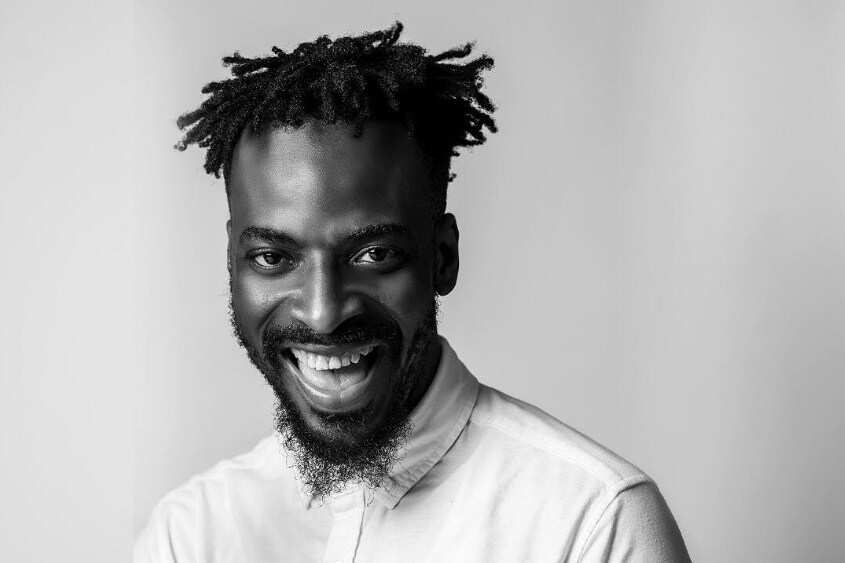 The rapper has created quite a bunch of high-quality tracks during 2018 and at the beginning of 2019. You can read them in more details right here and right now.
9ice 2018 songs
The year of 2018 was quite productive for the rapper. A new 9ice G.O.A.T album was released along with several singles. Fans were especially excited about the brand-new album, as they had been waiting for it since 2016 when the last Id Cabasa album saw the world for the first time.
However, G.O.A.T received quite a calm reaction from critics, especially Ehis Ohunyon who stated that the album was boring. However, fans of the rapper reacted quite warmly to new tracks. Check out this 9ice songs list and decide for yourself who is right fans or critics.
Best of 9ice songs 2018
Here is the list of 9ice tracks of 2018 that gained the most recognition from fans. Enjoy the music!
Mercy
Mercy is a single of the rapper that he released in October 2018. In this song, 9ice reminisces on his successes in the music career and asks the Lord to help him reach these heights again. The track is quite even, relaxing, and positive in tune.
E O Mo Meme (feat. Beambo Taylor)
The title of this hit can be translated as "You know nothing." Due to the collaboration with Beambo Taylor, a female singer, the track gained a unique sound and mood. The tune of the song is joyful and playful, and it can easily lighten your spirit.
Ebami
Ebami is a love song that was released just before Valentine's Day of 2018. Quite a clever move, Mr. 9ice.
Collect
Collect is the fists single that the rapper released in 2018. Enjoy the track; it's quite captivating.
Love Don't Cost A Thing
Love Don't Cost A Thing is a powerful track with a light and positive music. It tells us to choose love over hatred as love is free; you do not have to pay a penny for it.
Hold someone make them feel awake [Awake! ] / Love don't cost a thing forget the boundary / Love someone today forget the differences
This track is a call against discrimination of any kind. We should love each other under any circumstances.
Love superceed your religion / Love is beyond your skin colour
Keys
Keys is a beautiful track about love that was released not so long ago in November 2018. As all 9ice songs, it is lively and positive.
READ ALSO: Timaya - Balance: song, video, lyrics, reactions
Wahala Deh
The single has perfect rhythm and tune for dancing halls. The energy is literary pouring out of it. If you need a boost of vitality, you should definitely listen to this song.
Esese Bere Ni
This track was created to motivate. The rapper states in the song that he has a lot yet to achieve in his life and that he is not going to stop. The single was received very warmly reactions by the fans which is clear from their comments on YouTube:
You never disappointed me..Ancestor till I close my eyes - @Adeleye Olalekan
I Always LOVE ur music, and you never disappoint! - @Adlad Electronics
One love - @Rasheed Abdul
King - @Kenny Studio
Fire - @Kathy Mcdouglas
Mio Mind
This track of 9ice praises uniqueness. The rapper claims that "We are all unique in our own ways" and "You are the magic star, God sees you anywhere". It means that it is not bad at all to be different from the others.
Denge Pose
This track is certainly worth attention as it is different from other songs by 9ice. Its beats and tune are not typical for the rapper. The fluency of Denge Pose is really hypnotising.
Other 9ice songs 2018
Here is the list of other songs by the rapper that were released in 2018. Here you can find links to your favourite resources where you can preview and download these tracks: iTunes, GooglePlay, and Spotify.
Temple
Air Comodore
Go Gaga
Lay Low No
Gbogbo Were
9ice songs 2019
As the year has only just begun, 9ice has not many fresh works to show off. Since the beginning of the year, he has produced just two tracks in collaboration with other rappers, namely LBee and Wazzyno. These latest 9ice songs are quite successful. We hope that 2019 will be at least as productive for the singer as 2018 was.
Fame And Fortune – LBee feat. 9ice
Fame And Fortune is the latest banger of LBee produced in collaboration with 9ice. The music video depicts the scenes of a luxurious life as the new hit tells us about the power that comes from being wealthy and popular. Look what YouTube users write about the track:
Great song, nice voice..... This is beautiful and dope - @Oludolamu Elizabeth
This is good music... - @Faith Kolade
Sweet song.. Nice voice - @Mary Jamgbadi
Work & Pray – Wazzyno feat. 9ice
This track has a powerful message for its listeners. Together with a music video with high-quality visuals, it creates a unique atmosphere that makes you rethink your ways of life. The track is praised by the fans:
Lovely song everything on point. Great message also. - @Peter Mustapha
I can't stop watching this Video with Mind-blowing lyrics to motivate. - @Babylyn Tv
This is perfection - @Shanowole robot
From the beginning of 2018 up until now, quite many 9ice songs have been presented to the fans. Even though some critics claim that these tracks are far from 9ice best songs, they remain an example of a high-quality rap. Let's hope that the rapper doesn't disappoint us this year and releases new tracks that will become instant bangers.
READ ALSO: Olamide - Woske: song, video, lyrics, reactions
Source: Legit.ng