Mayorkun continually demonstrates that his talent and potential are far from the limit. His musical career seems to be incredibly successful because he has organised a lot of collaborations with some of the most successful and famous music celebrities. Today, he is considered one of the most talented Nigerian singers. You will have no doubts about this after listening to the latest Mayorkun songs.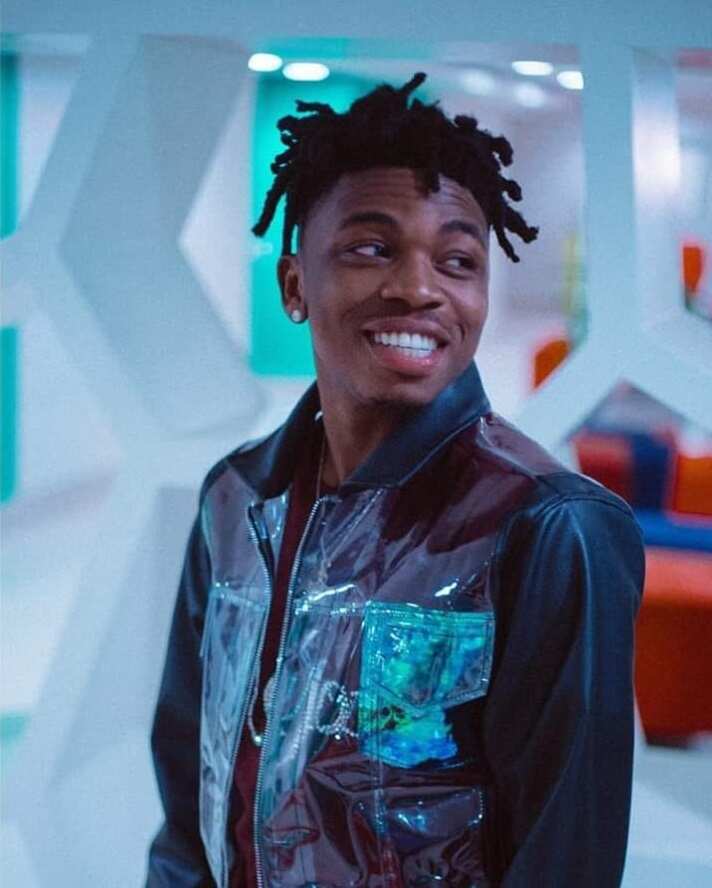 Today, the music tracks that Mayorkun releases are gaining great popularity. His top track called 'Eleko' conquered Nigerian chats, and the video of this track, which the musician has uploaded to the popular YouTube service, has received over a million views. Mayorkun is the clearest example of one of the most successful artists in the Nigerian music scene.
Mayorkun new songs 2018
Not everyone knows that he is also a very talented song writer and most of his song are by himself. He is also the top fastest rising musician in Nigeria. Mayorkun gained real popularity in 2016 after he released his first banger Eleko and after that, he has received several music awards as well as the Headies Next rated in 2018.
To date, all his latest songs are presented in Mayorkun Mayor of Lagos album. This album was released in 2018 and is very successful due to a large number of hits and collaborations with famous Nigerian artists.
Mayorkun - Che Che
Album: The Mayor of Lagos
Release date: 2018
This is a very energetic song with good vibes and rhythms by Mayorkun. The video is a top banger and seems like no one can stop dancing while watching it. The track is about an inaccessible girl; many girls try to behave inaccessible when communicating with guys because it is believed that men like inaccessibility. Is it right to think so?
Mayorkun - Posh
Album: The Mayor of Lagos
Release Date: 2018
Very fresh and dynamic music! In this track, The singer is talking about a stylish girl. Usually, a posh beautiful woman creates herself; she does not copy someone's way of dressing or behaviour but has her own uniqueness, and in general, the style cannot be repeated. One can only borrow some of its elements and nothing more.
READ ALSO: Top 20 richest musicians in America now
Dremo Ft. Mayorkun - Izzokay
Release Date: 2018
Album: The Mayor of Lagos
A very inspiring track from Mayorkun sung tpgether with Dremo. The essence of the song comes down to a very wise thought that you should never let anyone live your life! How do you get rid of the victim syndrome? How do you stop living a joyless life? Is it possible to make your dreams come true? It is time to take the wheel in your hands.
Mayorkun - Tire
Album: The Mayor of Lagos
Release Date: 2018
Fabulous a song about passionate and robust love! It is believed that passion is the highest manifestation of love. Many of us dream to know the depths of our hearts!
How do you distinguish love from passion? This is a complicated question. Especially in the present time, when everything is mixed, different styles, different tastes, different concepts. Many people generally do not share such essential thoughts as passion and love, but if you know life a little, you can be sure that passionate love and loving passions are dangerous attractions.
Mayorkun feat. Davido - BOBO
Album: The Mayor of Lagos
Release Date: 2018
This is one of the best tracks of 2018 by Mayorkun. The beat is really crazy, and this is one of the best compilations from Mayorkun and Davido. It looks like the guys are trying to say that a man with money can easily win the heart of any girl; a simple truth that when you have got the money, nothing is unpredictable.
Mayorkun - Fantasy
Album: The Mayor of Lagos
Release Date: 2018
The music visual for "Fantasy" looks truly gorgeous! There are no words to describe the pleasure this song makes everyone feel. While listening to this track, you can close your eyes and picture yourself in the place of your dreams. These are the most beautiful melodic sounds to set the mood for a vacation.
Mayorkun - Sope
"Sope" means 'be grateful'. What makes it even better is that the music is excellent and fun to listen to. The intense, enchanting beats make this track really impressive.
Today, Mayorkun can be easily considered as one of the top Nigerian musicians known not only in Africa but throughout the world. Mayorkun songs are energetic and always get his fans in the right mood. Seems like he is not going to stop releasing bangers in 2019 and his future collaborations with top artists will bring him more and more popularity.
READ ALSO: Latest 9ice songs 2018-2019