Tasha Cobbs songs are some of the most inspiring gospel songs in the world. Whether she sings on her own or collaborates with other artists, the talented Tasha brings the house down with her praise and worship. She has a powerful voice and is always full of spirit when singing. Listening to Cobbs has an effect of drawing you closer to God.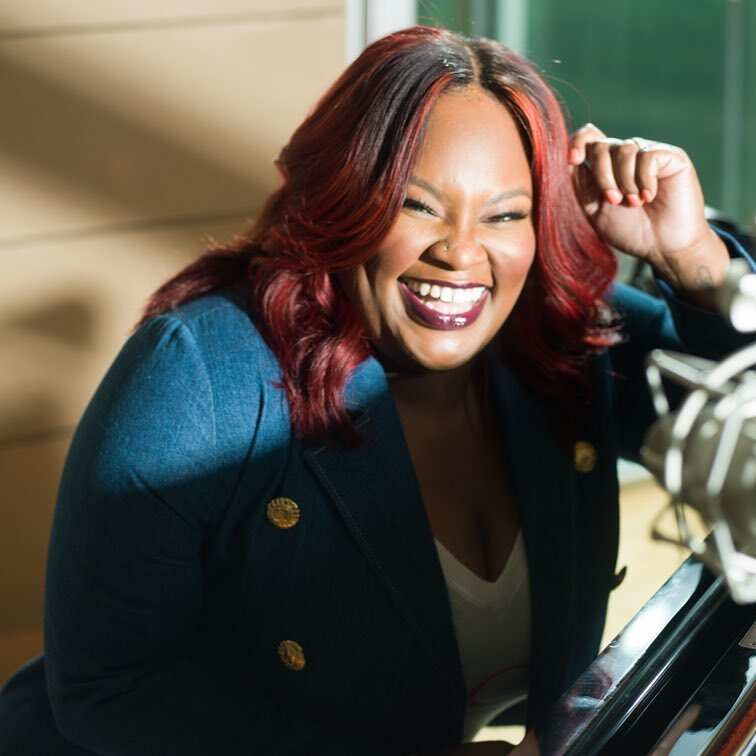 It is not surprising therefore that most of her tracks trend several years after they are first released. The following is a list of the tunes that are still trending in 2019 without necessarily being released in this year. Though they are from previous years, they continue to bless and uplift souls even today.
Tasha Cobbs latest songs
If you have listened to any of Tasha Cobbs worship songs, then you know that she is a talented and Spirit-filled minister of the Lord. She sings with so much passion and zeal for the Lord that it is infectious. She has a song for almost every situation in life. If you feel downcast and weary, then you can be sure that there is a song done by Tasha that will uplift you.
1. You Know My Name
This powerful worship song was published on YouTube in April 2018. She features Jimi Cravity, and together they bring out a powerful and inspiring message for all that listen. The tune encourages you to keep fighting whatever battles you need to fight since these are just but trials that the Almighty takes you through to push you to trust Him. You can be comforted in the fact that He knows your name and for that, no battle can turn you, no mountain can stop you, and no fire can burn you. The fact that the Lord holds your hand is enough.
2. Your Spirit
Though the tune is from 2017, Tasha features Kierra Sheard in this powerful worship song that acknowledges the power of the creator. It is not by might or power, but by the spirit of God. This gospel song is sure to encourage anyone going through difficult times. You can go easy knowing that you do not have to do anything to lift yourself from the situation.
When you surrender to God and let Him take control, you get the assurance that he will provide everything you need Him to. It is a song of total surrender to the Lord of lords. The grace of King of kings is all you need. When his spirit is with you, then you can scale every mountain. It is not surprising that this song has over 76 million views on YouTube. It continues to be a powerful tune that will live on for years.
3. Gracefully Broken
With over 10 million views, this 2018 release is a powerful worship song that is a request for God to set you on fire. It is a song that shows your trust in our heavenly father as you ask Him to mould you into what He created you to be. It is a narration of how Jesus will take you through some situations to teach you and mould you into the perfect person He wants you to be. He works on you gracefully, not to hurt you or to destroy you. Surrendering and accepting His moulding process is crucial.
4. You Still Love Me
As humans, we fall and fail to live up to the standards of our Lord. This song is a reminder that God's love is always there. Even when we feel and know that we are hurting Him with our actions, we are reminded that He still loves us. This tune will force you to rededicate yourself to the Lord. It is an emotional gospel song that will cause you to reflect on the number of times you keep running back to God, and He welcomes you back even when you keep hurting him.
With 11 million views on YouTube, this song has encouraged many. Nothing compares to the unbelievable and unconditional love of God; He's got you. It is amazing to know that He loves you and that He always will.
5. This Is A Move
It is one of the latest songs by Tasha having been released on January 25th, 2019. It is always refreshing to feel the presence of the Almighty when Tasha sings. The song is a cry to the Lord for his move. When Jesus moves in every aspect of our lives, then everything falls in place. His move heals and comforts. Miracles come, and heavens come down when God moves. This should be a cry for all Christians as seeking the presence and move of the Lord should be a priority in life.
READ ALSO: Olamide - Woske: song, video, lyrics, reactions
6. Fill Me Up
With more than 36 million views, this is a song that tells a story of what God does when you trust Him. It is a request to be filled by the holy spirit which should be the desire of every Christian. You can be sure that God will always provide everything you need. This 2016 tune continues to bless listeners even today.
7. Break Every Chain
The hit may have been first published in 2012, but its power and influence continue even in 2019. With over 92 million views on YouTube, it is clear that this song moves masses and blesses souls in a way that not many can explain. It is a confirmation that with God on your side, you have all the army you need to shatter every chain that could be binding you. God will raise an army to fight for you. It is one of the most comforting and powerful tunes ever.
8. For Your Glory
It is a worship melody that s a cry to God to hear our cries when we call. It is a request to God to help us overcome our challenges for his own glory. It is a declaration that you will do anything to glorify God and be close to Him.
The song has attracted close to half a billion views which is a show of how much power it continues to release since it was first published in 2014. It continues to be one of the powerful lyrics even in 2019. You will cry and break down just by reflecting on His glory. It is best to be where the Lord is.
9. Put A Praise On It
This praise song is powerful and energetic. It is a declaration of the miracles that God has for you specifically. Be in the habit of putting praise on it. Praise God at all times for His miracles and healing. Believe that He has great things for you and that you will put praise on it all.
10. Grace
Grace is a powerful song that reminds us of the unmerited love and favour that we receive from the Lord. We do not deserve any of it, but He continues to supply in abundance. You will feel encouraged knowing that God loves you, and there is nothing you can do to deserve it. His grace is sufficient.
Tasha Cobbs songs will continue to uplift souls and bring many to Christ. As Christians, it is necessary to identify with music that builds the soul and makes you draw close to God. In the end, it is all about worshipping in truth and spirit.
READ ALSO: Best Tye Tribbett songs and albums