Have you heard Shola Allyson songs? If not, you need to do so quickly! The songs of this incredibly talented singer are saturated with such bright faith and love for God that your inner world becomes filled with warmth and tranquility. Next, we will tell you about her most trendy songs.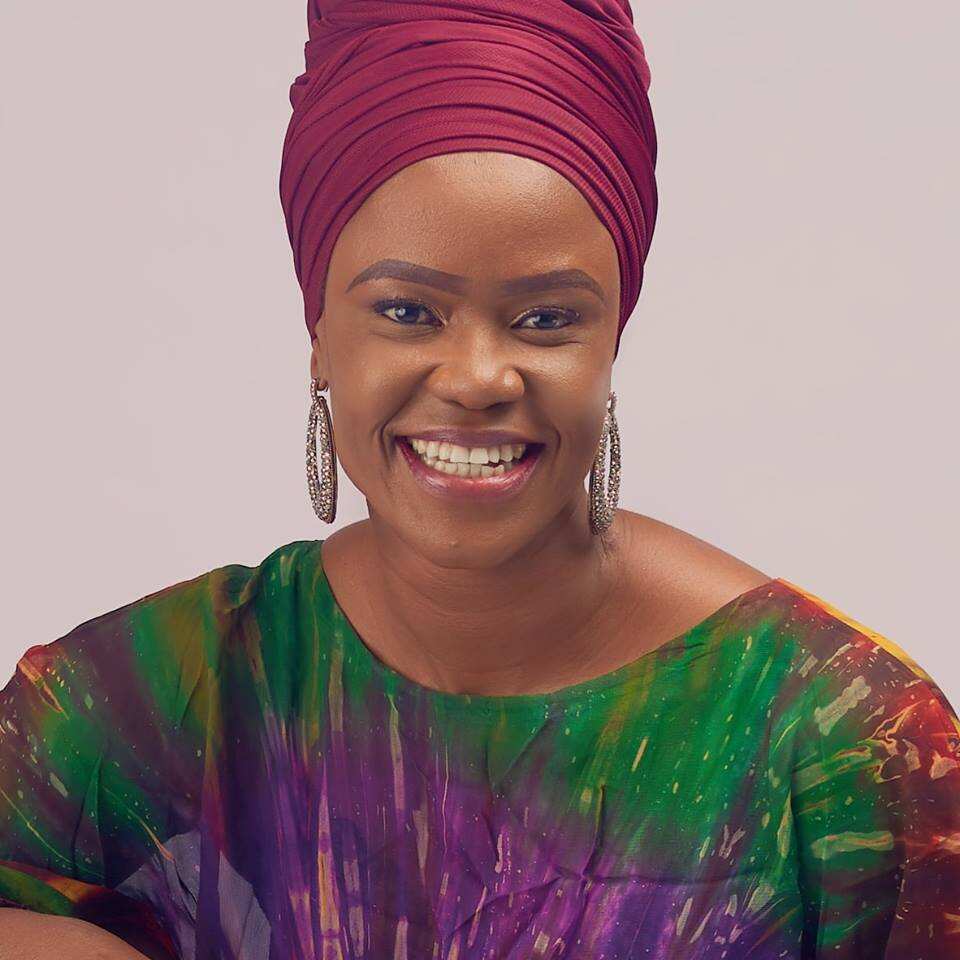 Shola Allyson-Obaniyi, who is best known as Shola Allyson, is a Nigerian gospel, folk, and soul singer. She is also good at song-writing. Shola became famous all around Nigeria with the album names Eji Owuro, which was the soundtrack album for a film of the same name.
Shola Allyson songs 2018
For six weeks of the new year, the singer has not had time to please us with her new musical works, but last year, on the 21th of June, she released just a bombed album called ÌMÚSE! It consists of ten tracks with eloquent titles:
Gbojule
Jiji mo ji
Mo ju ba
Igbagbo
Olododo
Iyin
Yoo daa!
Aanu mbe
Ebe
Wa wo le
+ BONUS TRACK: Alujanjankijan feat. Adekunle Gold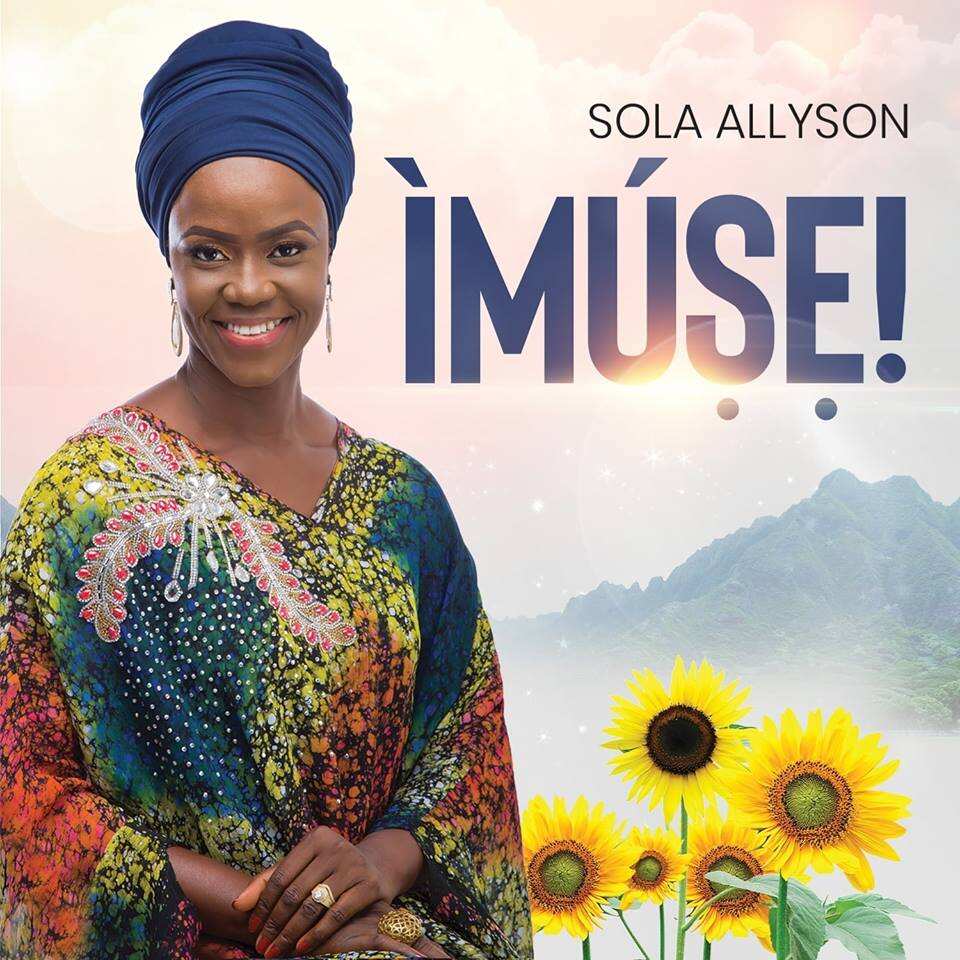 READ ALSO: Ayo by Simi: video, lyrics, reactions
This album created huge excitement in the music world. The singer herself says that she receives them and inspiration from the Holy Spirit. She calls herself a vessel where God puts all His wisdom and messages. Shola, in turn, transfers them to the people through songs. The new album of the singer is filled with only sincere and pure love for the Lord. Songs of Shola are not stamps of modern music. They are something more significant and more profound. There is a life in every her songs. She says the following:
By the way, do you know The most senior partner? Have you met Him? It would be nice and would do you good! ÌMÚSE would introduce you and draw you the more to Him! Pray for me! I look Up for strength! I am sure of His goodness o, just this jar of clay.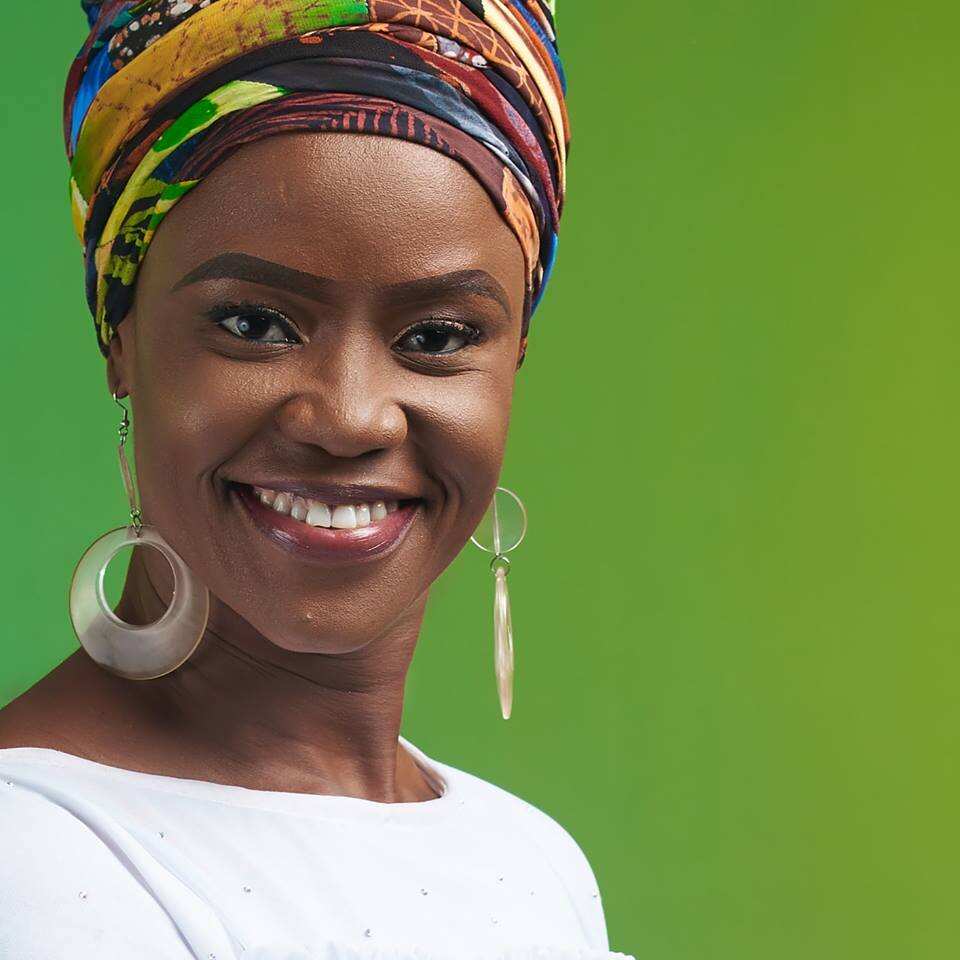 Schola's latest album immediately received positive and laudable public reviews. They call this album one of the best in the history of church music. Everyone believes that God communicates with the people using her songs. We have gathered for you a few comments that fans of the singer left under the cover of ÌMÚSE! on her official Facebook page.
God bless you for us ma, I have downloaded the songs and it's so inspirational, I love wa wole its gets me thinking wide when listening. God bless you abundantly More Grace Maami. I wish I could invite you to my church cantata,would really appreciate it if you can come. More annoiting ma @adeola.adewon
God bless you ma. The grace of God upon your life will never depart from you in Jesus name. I've listen to all the songs and when it got to 'Ebe' I was already praying in tongues. The Lord increase you ma. 'Imuse' is indeed a great blessing to me. Do I have your permission to use this songs during ministrations ma @100006189589141
Your songs do give me much inspiration..I really appreciate the grace of God upon your life ma. You are my music freak artist. More auction to function ma @adegoke.oluwatoyin.54
Inspiration mummy, we are expecting you ma this friday at our annual concert at RCCG living spring parish,i can't wait to see and hear your voice live ma, May God strengthen you ma. @ojo.arinola.5
I've never seen that day that your songs nt sing in my ear...its bcoz i do feel God's prensence, especially(oro oluwa Live) that features Mrs Rebbeca and (Imoore) these two songs has been wonderful in my life....i wish i become an inspiring singer like you ma...God bless you ma...the anointing will remain fresh till Jesus comes in Js' N. @donatus.terwaseornguga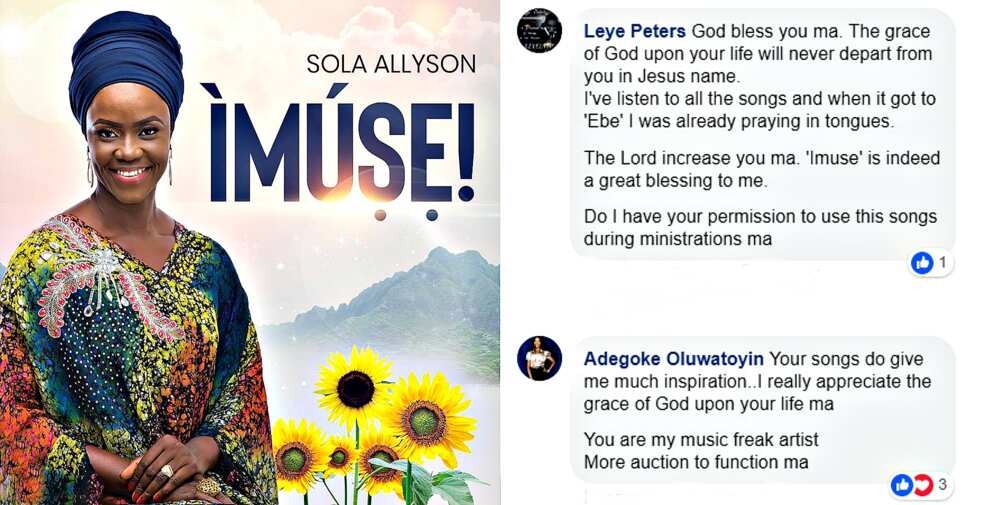 Judging by the poll, the following songs were selected as the best ones: Alujanjankijan feat. Adekunle Gold, Gbojule, Ebe, Jiji mo ji. Further we will tell about them in more detail.
Alujanjankijan feat. Adekunle Gold
This song will tell you about the proper upbringing of the child. These lines are prophetic for all parents who blindly love their child and always indulge him or her, "Omo t'a o ko, a gbe'le t'a ko ta. Omo t'a o to, a k'eso t'a ni ta." The duet of Shola Allyson and Adekunle Gold was recognized as one of the best in 2018. This track was realised on August 6th, 2017.
This track will open your eyes to many things and help you to raise the child correctly. Note the words of Shola.
Gbojule
Clicking to play you immediately envelops the light and graceful melody. The voice of the singer is fascinating from the first words. Shola thanks God for the grace and all the riches (spiritual) she has. She says that the Holy Father is in everything that surrounds us, so His support always helps us in difficult times. The Lord illuminates the life path of each person and gives everyone the possibility of redemption. If you hear this song once, it is impossible to forget it.
Every person will find in this song a piece of something very personal and inspiring. Everyone will be forgiven and understood by God if first of all they forgive and understand themselves. Redemption is the greatest reward.
Ebe
Songs of Shola are called God's gift, but we will say otherwise. Her voice is a gift from God. She is the second Whitney Houston, but she lives in Nigeria. Listening to this track, you feel God's grace personally. You also feel how it warms you from the inside and gives you a feeling of peace. Shola says she came to see His face. This is not a reckless desire, but only a further request of His forgiveness and kindness.
This single deserves to be the first in all the world rankings of the best songs. This is real art expressed in words.
Jiji mo ji
We will end the top of the most popular songs of 2018 with this radiant track. The singer tells us about her birth and how well she is now. We believe that these words should be taken figurative because they signify spiritual rebirth. Shola knew God's grace and was grateful for it. She sings about how beautiful her life is now.
This track everyone motivates to clear his soul and thoughts. If you lead a righteous life, attend church, and sincerely love God, your life will be filled only with good.
Shola Allyson songs free download
You can download this inspiring album on the following mp3 download resources. Check them below:
Shola Allyson is a legend of our time. Her songs are so inspiring and great that their words will always live in our hearts. We look forward to the release of the new album. By the way, what is your favorite song?
READ ALSO: Falz - Moral Instruction: songs, videos, reactions