Attention to all fans of gospel music! Today, we are going to show you Chris Morgan songs which have made it and stayed incredibly popular in 2019. We have prepared the top five tracks by this fantastic singer that you should definitely listen to. The appealing lyrics, soothing music, and overall feeling of serenity that these compositions bring to everyone who listens to them - that is what Chris Morgan and his art are loved for. So, keep reading to check them out!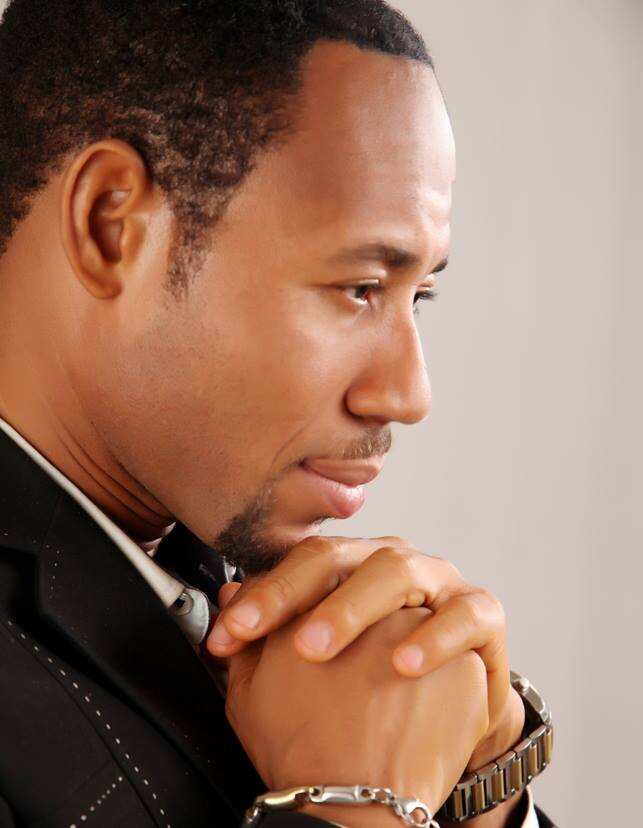 Chris Morgan has chosen such a beautiful way to express his love for God and show other people that it is so essential to worship Him. And from what we can tell, he did not go wrong with this decision, as lots of the tracks have a prospect to remain long-lasting hits among the lovers of the genre.
What Chris Morgan songs are popular today?
It will not be an exaggeration to say that Chris Morgan is a chef, who knows a secret recipe for a dish no one can replicate. So, let's study the menu with these masterpieces and taste the best of them.
1. Blessing Chigozie Ft. Chris Morgan 'The Great I Am'
We think it would be reasonable to start with the newest track, which has been released this year just in February. This composition was created in collaboration with gorgeous Blessing Chigozie. The world has seen the single The Great I Am just for a couple of days, but once you listen to it, you understand one thing. And this thing is that this amazing song is meant to become a hit soon. This video will prove to you that we are not talking wet.
2. Chris Morgan 'Yahweh'
The Yahweh song was released in 2014 as part of album Beyond the Shadows. Despite its age, it is still very popular, as people are listening to it to this day. As they say, it is old but gold. In keeping with the best traditions of Chris Morgan songs, the lyrics are appealing to God and highlighting the idea of importance in worshipping the Creator. No words are needed. Just listen to it.
3. Chris Morgan 'Often As I Breathe'
READ ALSO: Olamide - Woske: song, video, lyrics, reactions
Another musical composition created by our gospel legend is called Often As I Breathe. It is also included to the album Beyond the Shadows, which was released in 2014. Would it be a spoiler to you that this composition is wonderful? We guess, no.
And this is of no surprise, as it is one of the most popular Chris Morgan songs. The reason for it is evident, as good things cannot be underestimated or overrated. They are just perfect as they are. You can see it for yourself, watching the video above.
We are getting closer to the end of our list, but still we have something to show you and impress you deeply. Read on and see what we have for you next!
4. Chris Morgan 'I Do'
READ ALSO: Timaya - Balance: song, video, lyrics, reactions
This song named 'I Do' from the Beyond the Shadows album is reasonably taking its position in our top list. The text of the composition is all classic for Chris Morgan songs lyrics. It is filled with pure love and motivation, showing the listeners that everything is possible and life is much better when you are supported with faith and kindness.
We bet you that you will not be able to stay indifferent to this song, and it will always set you at ease whenever you feel sad or lost. Just click the play button and see that we really mean it!
Are you already impressed? We hope, you are. But keep reading, as we have got another piece of information for you. Last, but not least - meet the last song from our top list.
5. Chris Morgan I Lavish My Love
While Chris Morgan lavishes his love to God, his fans lavish their appreciation to this masterpiece, keeping it so popular till the present day. I Lavish My Love belongs to the album Beyond the Shadow, released in the year of 2014. Above, you can find a music video for it and enjoy the song.
Well, unfortunately, that is it for today. But we were extremely delighted to share with you these Chris Morgan songs that are still so popular in 2019. What an incredible coincidence it would be if your personal top list matches the one we have prepared in our article for you. Anyway, we hope that you will enrich your playlist with these beautiful tracks.
READ ALSO: Top 10 songs in Nigeria 2018