Editor's note: The founder and senior pastor of the Embassy of the Blessed Kingdom of God for All Nations, an evangelical-charismatic mega church and a christian denomination in Kiev, Ukraine, Pastor Sunday Adelaja, in the concluding part of his interview with Legit.ng, explains what he dislikes most about religion in Nigeria and why most Nigerian pastors turned church to money collecting gatherings and the way forward.
This month Malawian Prophet Shepherd Bushiri was arrested in South Africa while a Danish Jehovah's Witness is sentenced to six years of jail in Russia. Can you say it is dangerous to run a church? To which extent should governments be able to interfere with the religious institutions?
Sometimes, the government's intervention in religious institutions are necessary, especially, if the religious institution is leading people astray and damaging peoples lives. But unfortunately, in some countries like with Russia, political reasons often are responsible for the intervention of government in religious institutions.
The same thing happened between the Ukrainian government and me. The government decided to raise a lawsuit against me just because I was supporting former Mayor of Kiev, Leonid Chernovetsky, who was also a member of our church which led to false accusations against me. This kind of thing is what we have to stop.
READ ALSO: 2019: Ukraine-based Nigerian pastor reveals 34 reasons Buhari will win presidential election (part 1)
The government shouldn't intervene when there is no reason. For example in my case, for ten years now the court case couldn't close because there is no fact and they can't prove their allegations in court. But when truly, there is damage coming from a church, the government has to intervene.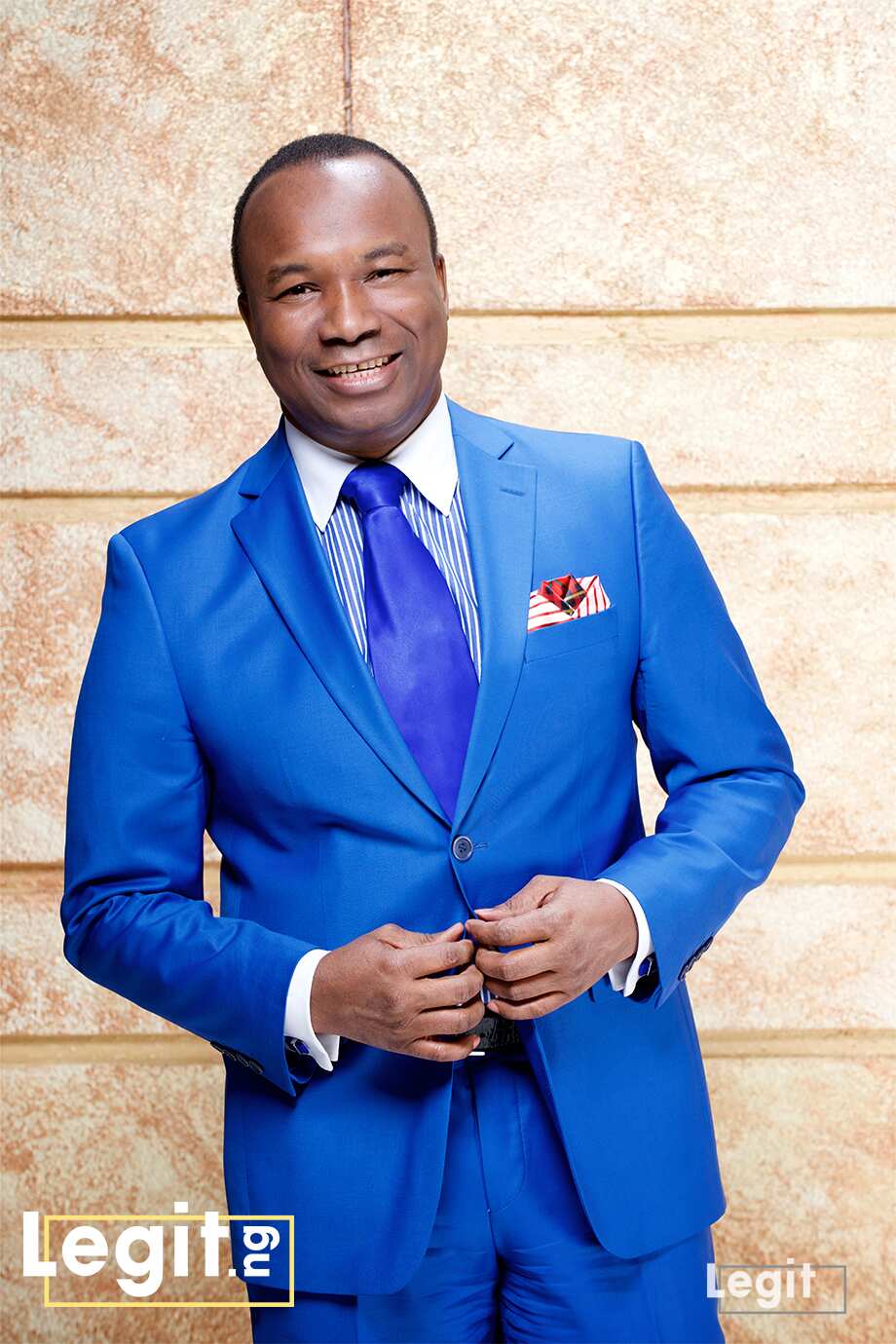 A reader of your blog may find some harsh words aimed at Chris Oyakhilome, TB Joshua, Pastor Adeboye and Bishop Oyedepo. What do you dislike the most about these and other Nigeria-based pastors? Are there any role-models and positive personalities?
What I dislike the most about religion in Nigeria doesn't have to do with the personalities. Those persons you mentioned are the leaders with the wrong practices in Nigeria. What I dislike most is the fact that they are enslaving the minds of our people and making them become slaves.
They are not allowing people to question them, to think and to be independent in their minds. And they have turn church to money collecting gatherings, so while people are getting poorer, the church keeps collecting their money.
This is the kind of thing I want to change so that rather than collect from the poor, the church should be supporting them.
READ ALSO: NAIJ.com upgrades to Legit.ng: a letter from our Editor-in-Chief Bayo Olupohunda
Are there role-models and positive and personalities? Well, out of the big ones, I don't know but if we look at the younger ones, there are people who are not so known like Bishop Abraham Olaleye, Wale Adefarasin, and some others who may be there that I am not aware of.
You relocated to Eastern Europe at a pretty young age, but still can you share with us your most memorable and notable only in Nigeria moment?
I like the spirit of Nigerians, the exuberance, liveliness and the ability to enjoy life. I think that it is only found in Africa and Nigeria especially. Despite what they are going through, they remain hopeful and positive.
On February 1, Nigeria's Economic and Financial Crimes Commission (EFCC) announced the arrest of a group of Ibadan youths involved in stealing ladies' pantiеs. The detailed post was published on its official Facebook page. What needs to be done to stop such actions that may ridicule Nigeria and its governmental institutions and population in the eyes of the world? What could be your message to the Nigerian youths?
The EFCC is really trying to fight against all forms of corruption especially scams, what we call 419 and other forms of crime. So, stealing ladies underwear is another form of crime. This attests to the fact that Nigeria is a very superstitious society.
They believe that stealing underwear and doing some black magic with it would give them money, which is a lie. So, youths who are not enlightened who believe in those superstitions get to steal them because they want to get rich quick.
To change their attitude, we need first to change the information they receive and what they think about. We need to change the value systems and principles upon which they act and behave.
We need to make them know that life is dependent on cause and effect, not on mysticism. As long as our people are living based on superstition and mysticism, they will keep doing a lot of funny things, but when they know life is predictable according to principles of cause and effect, then they will be able to change.
There are more calls in the Nigerian segment of the Internet to private investors and the government to spend their budgets on construction of a school, a university, or a hospital, instead of investing in yet another church or mosque. In your view, what should come first: education, health or spirituality?
This is another problem that the Nigerian society is facing because our mindset and value system is based on superstitions and our worldview is totally religious. If the worldview of a people is religious, they connect everything that happens on the earth with some ancestral interventions.
So, education is needed to set them free from that and let them know that life is based on fixed laws that rule and guides every nation. But religion is too rampant in Nigeria, and it is taking us backward.
To answer your question, education, health, infrastructure, etc. is more much better investing in than building church buildings.
The views expressed in this interview/article are the author's own and do not necessarily represent the editorial policy of Legit.ng.
Your own opinion articles are welcome at info@corp.legit.ng — drop an email telling us what you want to write about and why.
Contact us if you have any feedback, suggestions, complaints or compliments. We are also available on Facebook and Twitter.
READ ALSO: We have decided to support Atiku - 2 presidential candidates drop ambition
Meanwhile, Legit.ng had previously reported that Adelaja gave 34 reasons President Muhammadu Buhari and the candidate of All Progressives Congress (APC) would win election on Saturday, February 16.
NAIJ.com (naija.ng) -> Legit.ng We have upgraded to serve you better.
What has changed in Nigeria since the last election? | - on Legit TV