Everybody on the Internet speaks about Cardi B Grammy awards. Did Cardi B really win Grammy? Yes, this marvelous twenty-six years old woman did, but what was so special about her victory and appearance? Go on reading our article to find it out!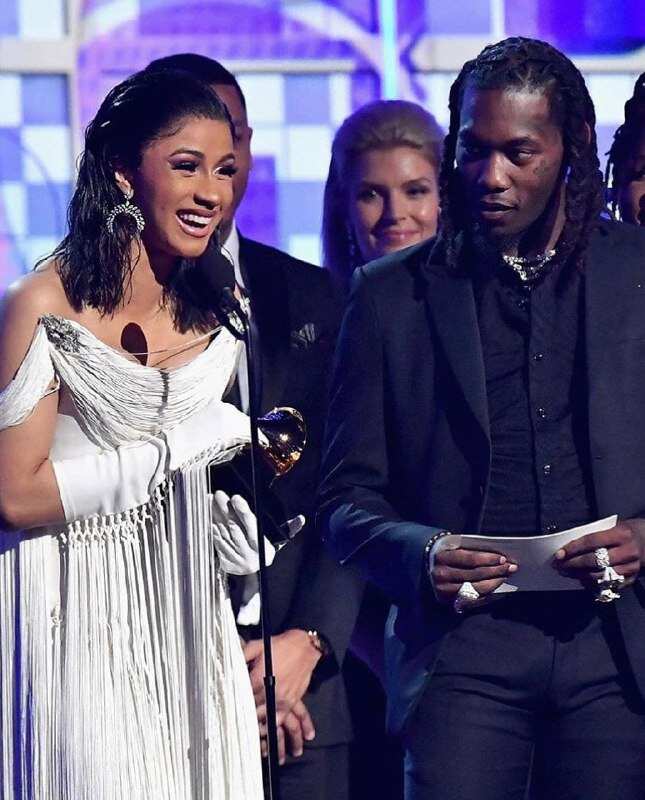 This woman worked hard in 2018 and certainly deserved the praise. With such songs as I Like It, Drip, I Do, She Bad, Best Life, Bickenhead, Get Up 10, Ring, Money, Be Careful, and several others, the rapper`s album called Invasion of Privacy brought Cardi B Grammy 2019 in nomination Best Rap Album.
It was quite unexpected, but Cardi B at Grammy made history as long as she became the first woman to win an award for a solo rap album according to online magazine variety.com. In the singer`s speech from the stage, was mentioned her daughter. The woman said:
"I want to thank my daughter," she said. "I'm not just saying thank you because she's my daughter. It's because, you know, when I found out I was pregnant, my album was not complete, like three songs that I was for sure having. And then you know, you know how it was, we were like, we have to get this album done so I could still do videos while I'm still not showing. And it was very long nights."
READ ALSO: Cardi B and Offset marriage crushed
While speaking, the singer was in tears; moreover, that speech was incredibly touching.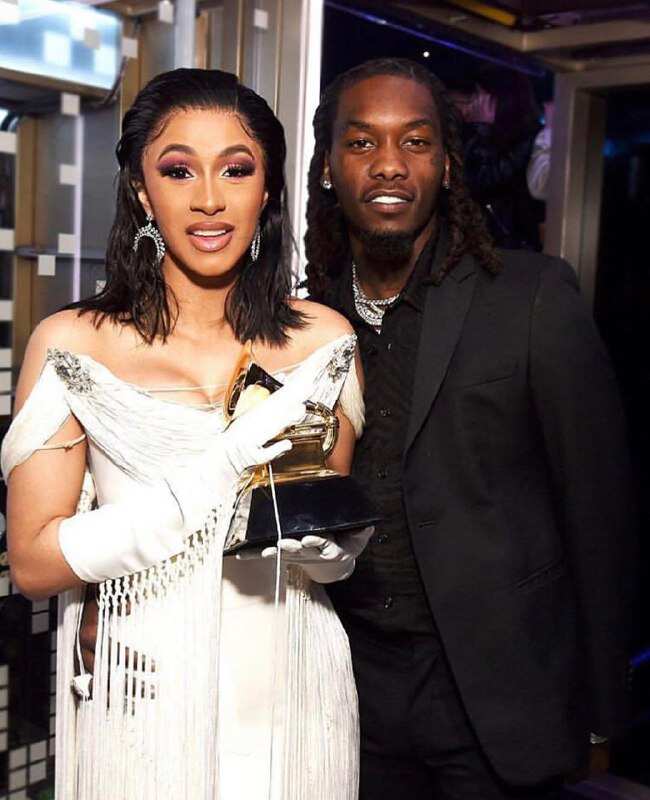 During the nomination, she was nervous, though a beloved husband – rap performer Offset was always near. It is worth noting that not so long ago a woman announced a breakup with Offset. We remind you that together they bring up a half-year-old daughter. It seems that ex-beloved improved their relationships.
On the ceremony photos, one can hardly find a picture where the lady is alone. The rapper Offset was always near contemplating the beauty of his wife. However, he was not the only person to admire the female rapper that evening. All eyes were concentrated on Cardi B at Grammy. The girl was a pearl of that evening.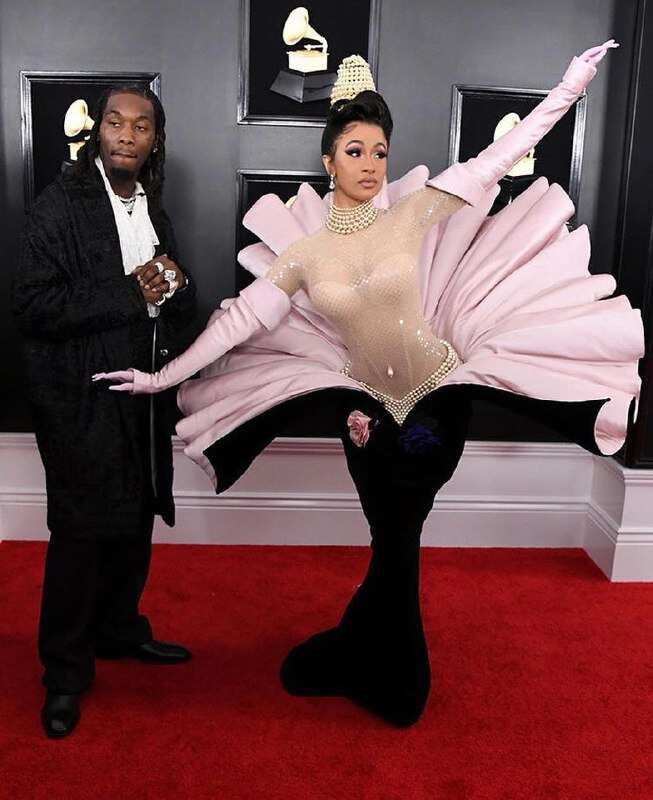 It is worth to notice that the couple even demonstrated a very vulgar kiss, but even it could not distract Internet inhabitants from the outfit of the star. The rapper wore a sophisticated outfit, which reminded an open shell. The complex composition was crowned with a velvet mermaid skirt to the floor. The star has adorned the hips, neck, and hair with massive strands of pearls. To the naked eye, it was apparent that the celebrity felt very uncomfortable in the dress of such a complex structure. By the way, an idea of such a suit was created a long time ago in 1995 by French designer Thierry Mugler.
Today on the Web one can find numerous memes and jokes concerning the stars` dress. It is not so bad because for celebrities attention is always useful including negative and controversial. In 2018, a beauty became the owner of three Grammy awards at once. And although 2019 brought only one award to the singer, she managed to attract attention in the other way.
People sing her rhythmic songs all over the world, in Africa, America, Oceania, and Europe! Isn`t it a real victory?! Legit joins the congratulations. We wish prosperity and inspiration to this talented rapper!
READ ALSO: Cardi B's baby: what do we know?