Duties of a secretary – what do we know about them? Sometimes, a person who wants to become a secretary doesn't have a clear idea of what this job includes and which duties are expected from a good, helpful secretary. Here, we have a good post that will explain to you what it means to occupy this post in a company and what you will need to do.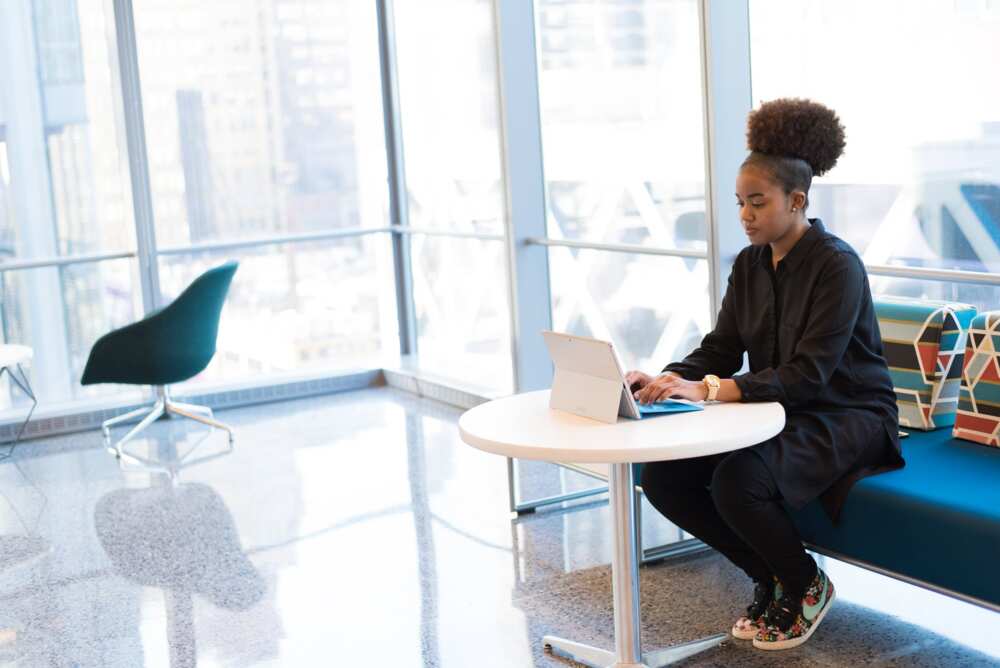 Being a secretary is an excellent start for one's career. If you are planning to work in big companies, the experience of being a secretary will help you a lot. Check out this post and discover the advantages and challenges of this job.
Who is a secretary and what are secretary duties?
The history of this profession dates back to Ancient Rome where wealth citizens had a special person by them. This person was called a secretary and had a range of specific duties. One of the primary functions of such a person was to advise the wealthy master and always keep secret everything the master told, did, or intended to do. Later, medieval Europeans understood the role, meaning, and value of this profession and started to introduce it widely.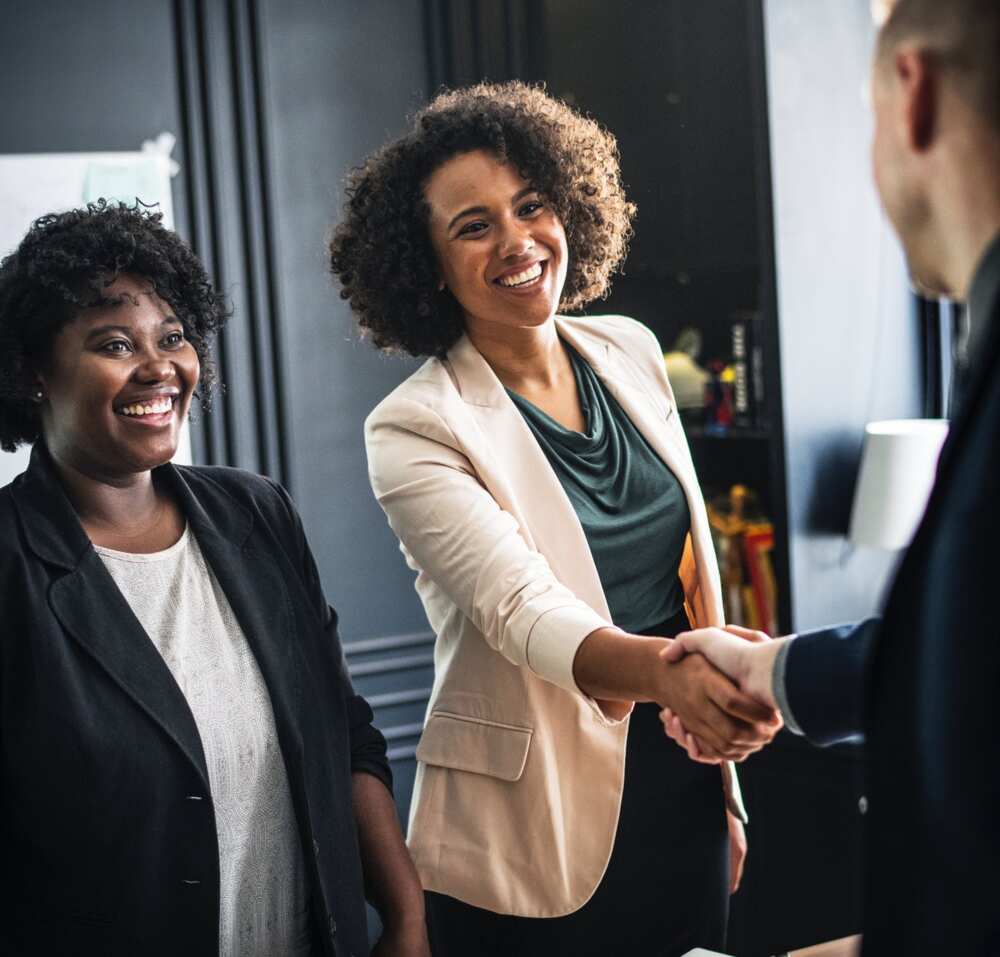 READ ALSO: Who is a nurse: types, roles and duties
Today, secretaries are not just ones among the numerous employees of the company. A secretary is a company's face. Attention, honesty, diligence and a friendly attitude are the necessary qualities of a high-class secretary. They help a professional communicate with people effectively and build up a positive image of the company.
A good professional at this job must have perfect communication skills, to speak his or her mind in a clear, concise, and logical way. Sometimes, secretaries participate in negotiations as members of the negotiating parties. Being present and participating in negotiations demands special skills and it's just great if a secretary has them at once when hired. Such an employee is a valuable member of a company.
What a secretary should do: average duties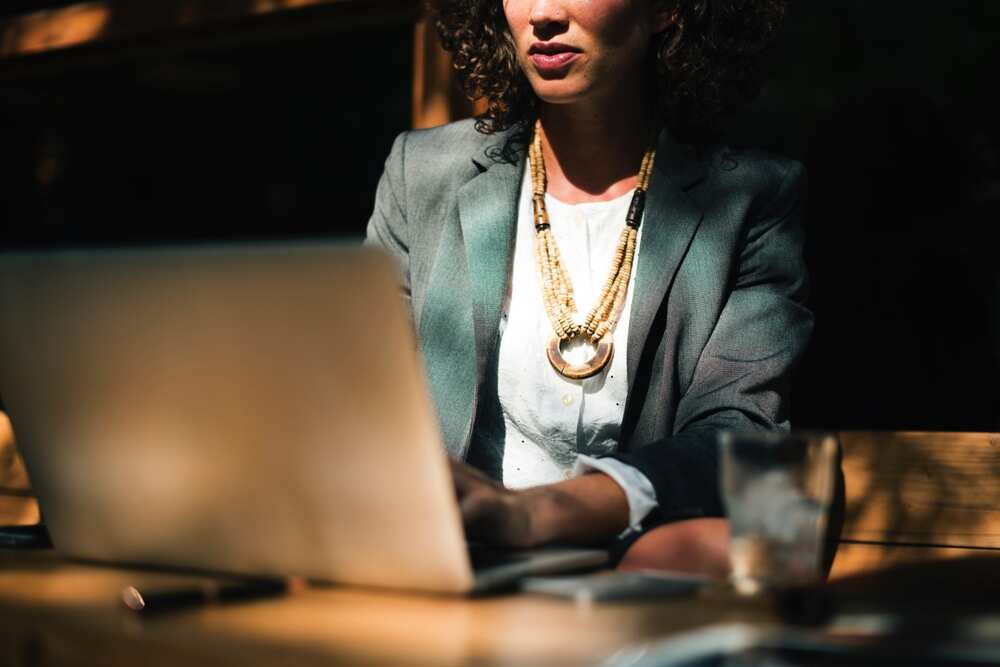 Depending on the specifics of each separate company, the duties of a secretary can vary. Still, in most cases they are like this:
Management of documents. This is a secretary who controls the correctness of all the formal papers, which then will be signed by the boss. This is a secretary who systematises all the necessary documents, revises them from time to time, sends some of them to the company's archive and annihilates the others.
Creation of a working plan for the boss. This duty involves the arrangement of meetings, the organization of briefings and councils, and other events, which mean the participation of many employees, the boss, and sometimes guests or higher management (in case the company is a branch of a bigger structure).
Reception of phone calls, letters, emails, which are addressed at the boss. Apart from this, the secretary is the one who controls and formats all the outgoing documents and letters properly.
Control of the timely performance of the boss' assignments and tasks by other employees of the company. In case there is a certain disorder in this area, the secretary takes the necessary steps to make employees perform their duties and handle their assignments with more responsibility, diligence, and devotion.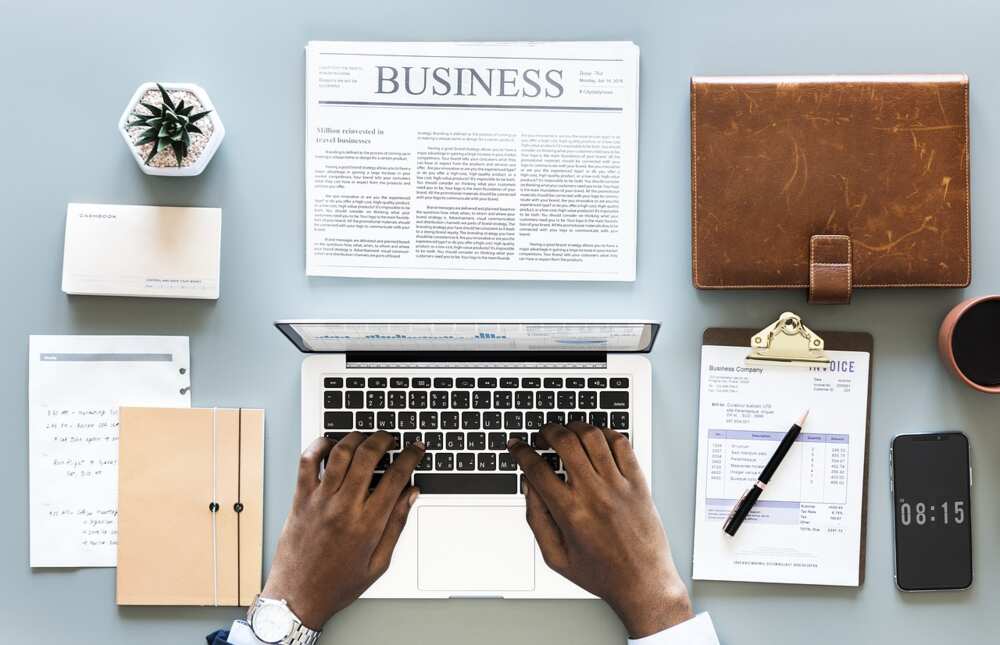 Documentary formalisation of the employment or dismissal of employees. All these documents must be in perfect order, just like the employees' documents, which confirm their employment.
Keeping all the commercial information secret by all means. Since the secretary deals with all the letters, calls, emails and other sources of confidential information, this person should be highly responsible and trustworthy.
The informal part of a secretary's job is in a good look and good manners. Being the face of a company, a secretary should always look neat and fresh, have a healthy appearance, a pleasant smile, friendly manners, and a smart brain. It's great if the secretary speaks one or several foreign languages because there can be foreigners among the company's guests.
Organisation of a secretary's work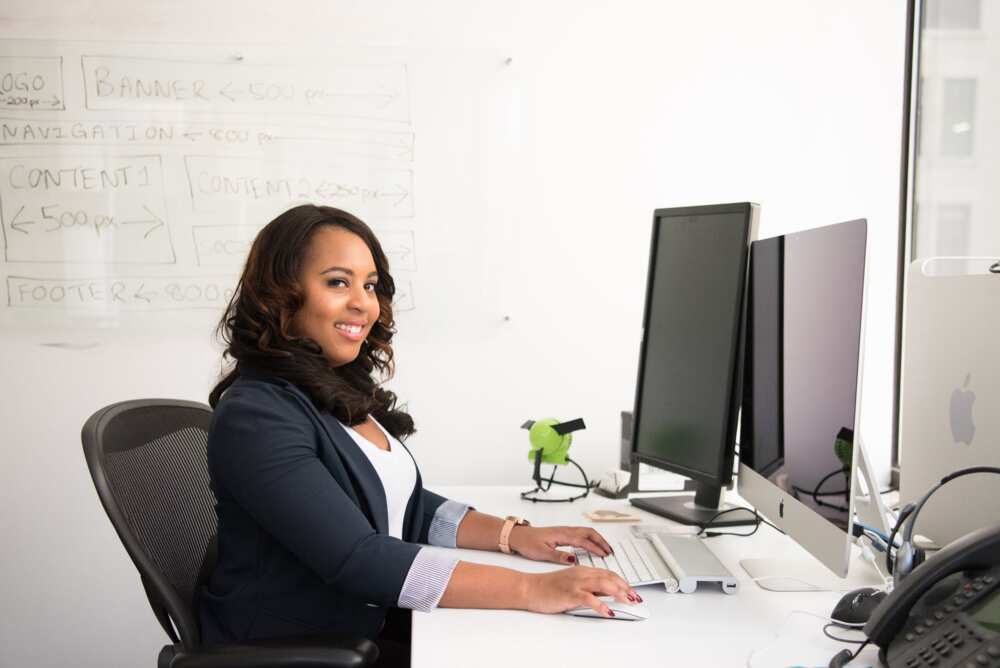 A secretary has numerous duties, and it's necessary to organize the working place and space most effectively and comfortably. The place where the secretary works should always be neat and clean because it helps guests develop their opinion on the whole company. That is why it's so important to give a lot of attention to the way the secretary looks and the place where he or she works.
Apart from this, working with papers, working in an office demands a lot of different stationery items and appliances like a laptop, a tablet, a good phone with many useful functions, and so on. It's also important to take care of the boss' working place and provide it with all the necessary tools and devices in time. It's a shame if it's necessary to sign an important contract and there's no pen at hand, right?
The duties of a secretary include this part, too: to provide the boss with everything that may be necessary at any moment.
List of the duties and requirements for a secretary who assists the boss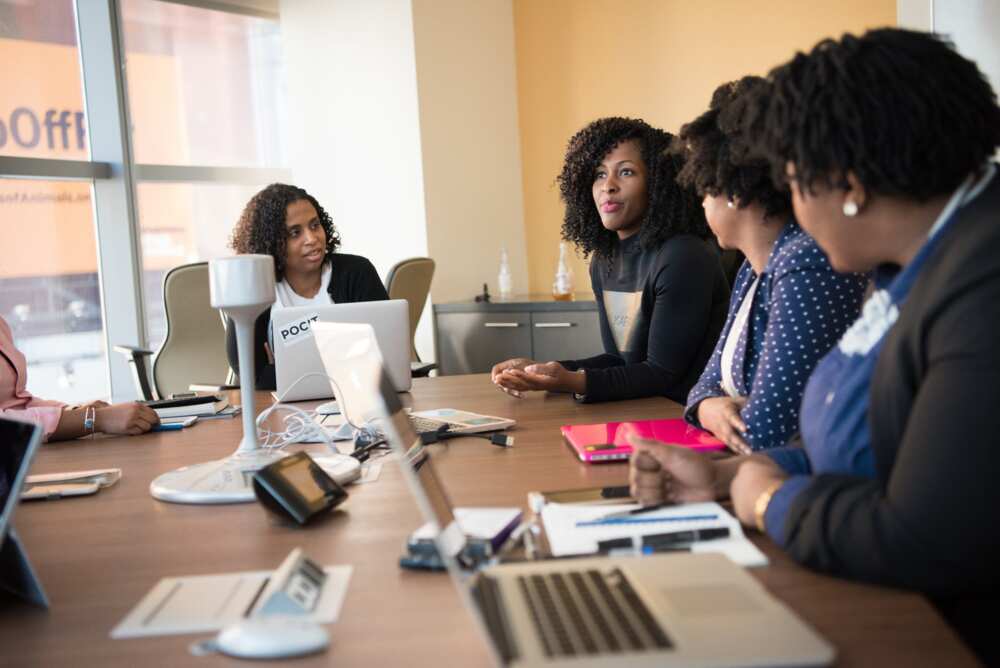 Secretaries assist managers at different levels. Those who work at the topmost levels within a company have the highest salaries, but the circle of their duties is somewhat wider. These duties involve a lot of responsibility and hard work. Here's a description of such duties for you to know.
The main duty of such a secretary is in informational and administrative assistance. In simple words, the secretary needs to know everything about everything and also plan and organise all the events, keeping in mind the boss' schedule.
Such a secretary communicates with business partners of the boss directly, arranges meetings and negotiations. All this means speaking foreign languages, perfect knowledge of the business etiquette and also national specific features of the business etiquette in different countries.
A secretary of this rank should have a flawless appearance. Unless a different approach is a particular policy of the company, the classic formal style will be the best choice. A business suit that fits perfectly well, shoes of a classic shape (with medium-sized heels for female secretaries) and a smooth hairstyle. Women should also give attention to their make-up (no flamboyant colours and heavy layers) and jewellery (the fewer items, the better).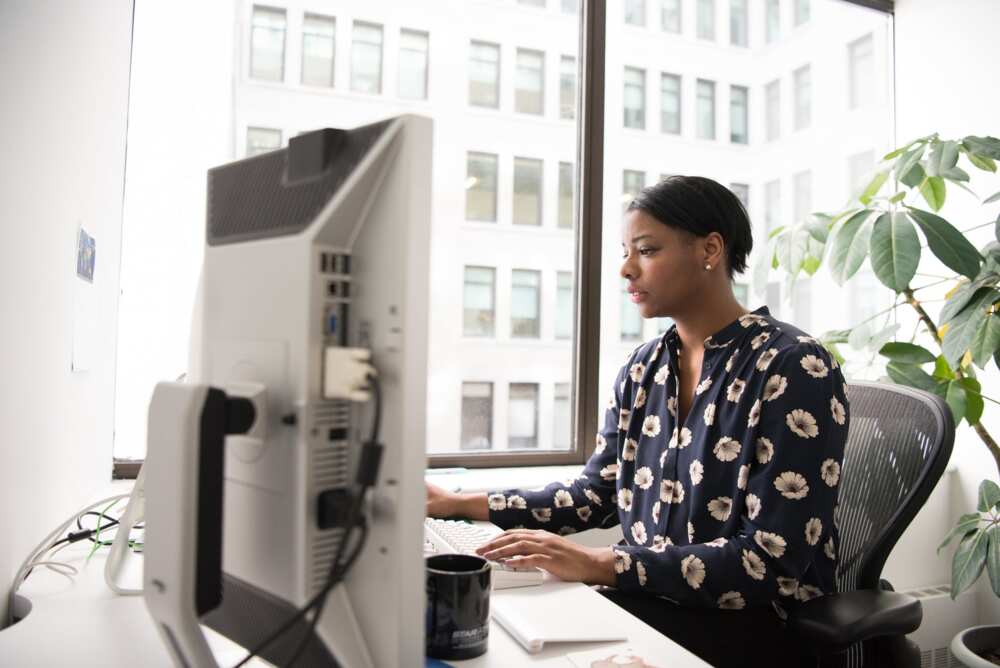 Sometimes, secretaries become a part of their boss' life. It's a frequent situation when a boss asks the secretary not only to create a schedule or organize a meeting but also to collect some laundry from a dry cleaner. In case you don't want to do things like this, ask about the possibility of such tasks at the moment you are being interviewed for the job. It's normal if you don't want to do anything except for your working tasks.
If you are into becoming a secretary, you should remember that this job is not easy. You may be ordered to accompany your boss in business trips, organize those business trips, book flights and be responsible for their comfort, communicate with business partners without letting them know the commercial information about your company but being utterly polite and respectful. All this can be quite hard.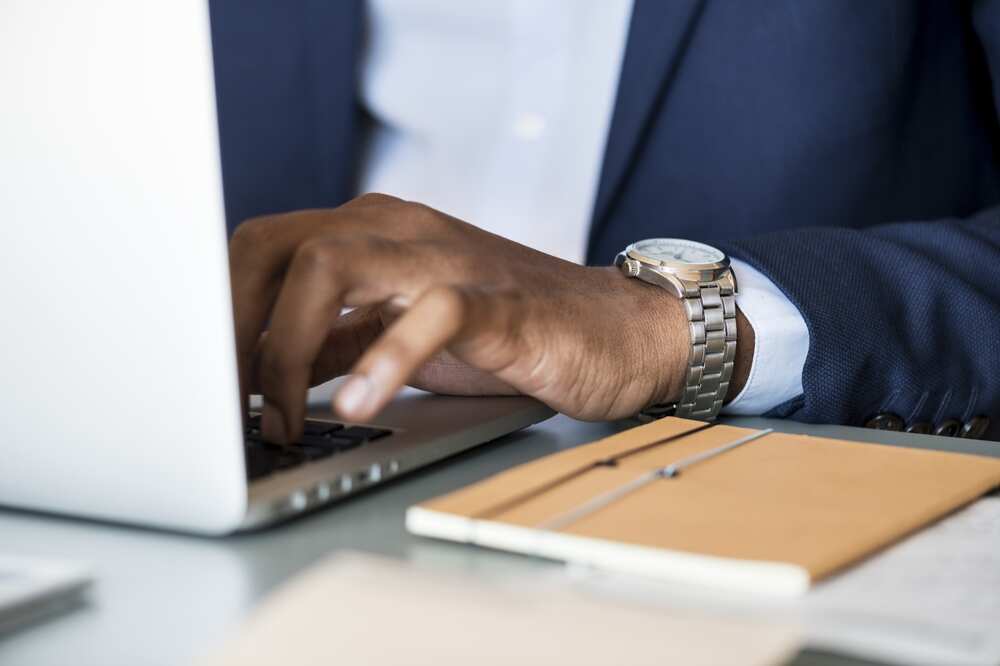 However, if you now know the role of the secretary in a big company and still you are not scared away by anything, you can become a great assistant for your boss. First, if you have not completed it yet, you need to pass a special training that will let you know all the rules of document management and composition, and so on.
Then, when you get a certificate, you may start searching for a suitable job offer on the market. However, you should remember that the competition in this sphere is quite high and that you will need to show a very high professional excellence to be chosen among other candidates.
READ ALSO: What are the duties of the Nigerian Navy