JAMB syllabus for all subjects 2019
JAMB brochure and syllabus awaited by many young Nigerian candidates was recently published on the official website of the Joint Admissions and Matriculation Board. So, if you want to know more useful and simplified information on JAMB syllabus, continue reading our article.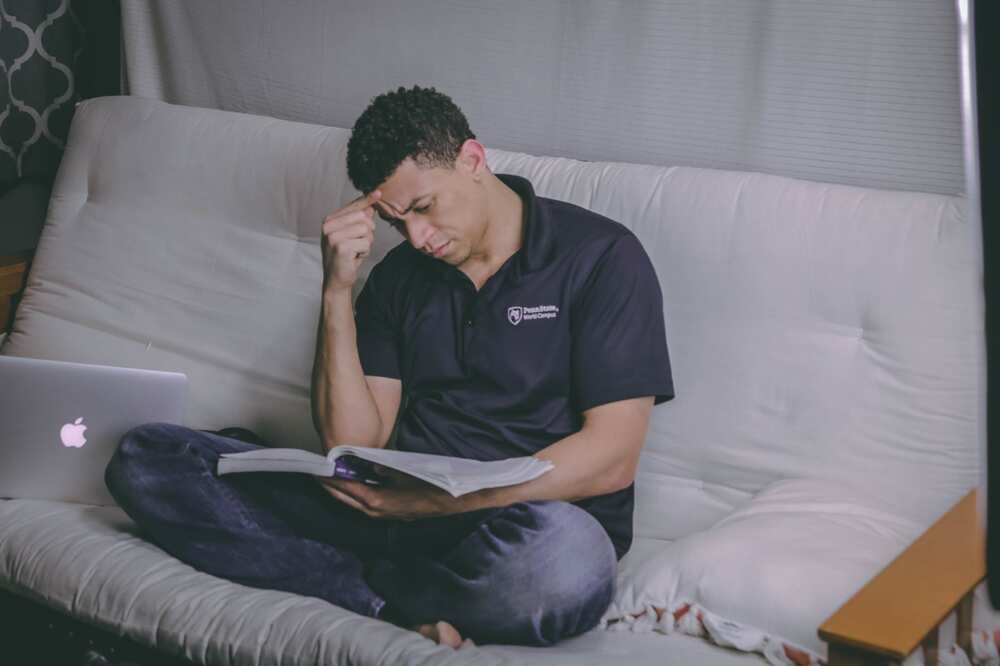 The JAMB syllabus for all subjects 2019 includes the following twenty-three subjects. Each of the departments of the JAMB latest syllabus presents aims of the course, sections (it can also be called topics or contents), explicit material to be learned, and recommended texts to look through. Continue reading to see the list of subjects with main topics.
1. Agriculture
The Agriculture course consists of five main sections:
General agriculture. All you should know about it to pass the examination: be aware of the term "Agriculture" itself, of its branches and types. Moreover, one should pay attention to the problems of ecology in Africa and the influence of environment on the goods produced in the country. Do not forget about the cell division and laws of Mendel in the field of genetics and farming and history of the agricultural development of Africa itself too.
Agronomy. All you should know about it: properties of soil and rocks; water and soil conservation and prevention of natural damages like erosion or leaching; soil fertility and soil tillage; plants and their functions, fertilization and planting methods. Besides, do not forget about crop pests, weeds, diseases, silviculture, and crop selection.
Animal Production. All you should know about it: classification of farm animals in Africa with examples, farming terminology, anatomy and psychology of farm animals, their health and nutrition. Besides, keep in mind the topic of fishing (methods of catching fish, wildlife regulations, etc.) and bee-keeping (methods of honey production and equipment). Be able to speak about several ways of animal population improvement.
Agricultural Economics. All you should know about it: the principle of demand and supply, economic factors, features of production, work and farm management, marketing and agricultural improvement on the basis of developing programs.
Agricultural Technology. All you should know about it: the information starting from simple farm tools to farm machinery, production storage and modern bio and communication technology in farming.
2. Arabic
To pass the examination, you should demonstrate your linguistic competence in Arabic. According to the demands in the JAMB syllabus 2019, you should meet the ability to understand a short written text (about seventy words) on a common topic (like sport, education or health); the ability to translate the sentences from English into Arabic and from Arabic into English. One will also be asked to demonstrate theoretical grammatical knowledge and the ability to write compositions minding correct structure. Moreover, Arabic Literature and its periods are also a part of the foregone examination.
3. Arts
You should know the theory of Art, periods, principles of design, and art terms. Knowledge in the History of African and Nigerian art and tendencies of modern crafts will also be required. Remind all the artistic skills, tools and materials, moreover, know about the role of the critic and speak about the significance of art in the society.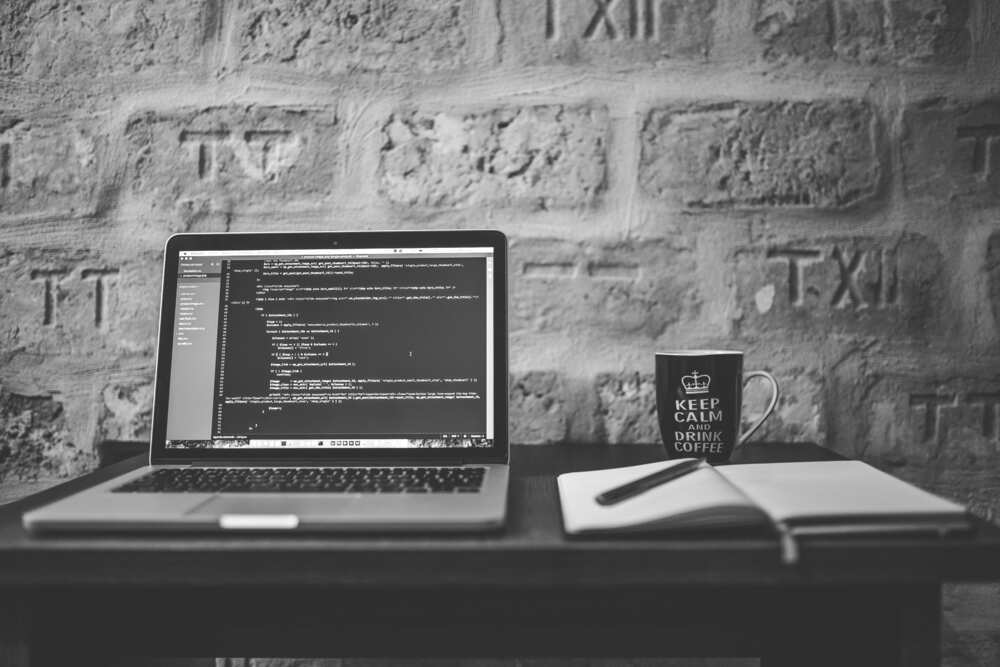 4. Biology
This subject consists of five sections:
Variety of Organisms – here, the knowledge about adaptation and evolution of different living organisms should be taken into account.
Form and Functions – deals with the structure of different organisms (animals and plants), their nutrition, respiration, growth, reproduction, and excretion.
Ecology – principles of conservation of natural resources, natural parks, biomes, ecology populations, survival and distribution of organisms, and national habitats.
Heredity and Variations – variations in appearance, heredity, and examples of physiological differences.
Evolution – one should be able to tell about the theory of evolution of plants and animals and provide the report with modern evolutionary theories.
5. Chemistry
Among the broad course of Chemistry for the preparation to the future examination, one should pay attention to such topics: purification and separation of mixtures, kinetic theory, atomic structures, air, water, solubility, electrolysis, chemical equilibria, metals, organic compounds, and pollution.
6. Commerce
In this section, basic knowledge about trade, associations, money, business elements, stock exchange, and informational technologies are combined and will be checked during the examination.
7. CRS (Christian Religious Studies)
The course gives knowledge about Christianity, the history of the religion as it is contained in the Bible, interpreting of moral teachings and distinguishing of basic names of the Book.
READ ALSO: How to score above 300 in JAMB 2018-2019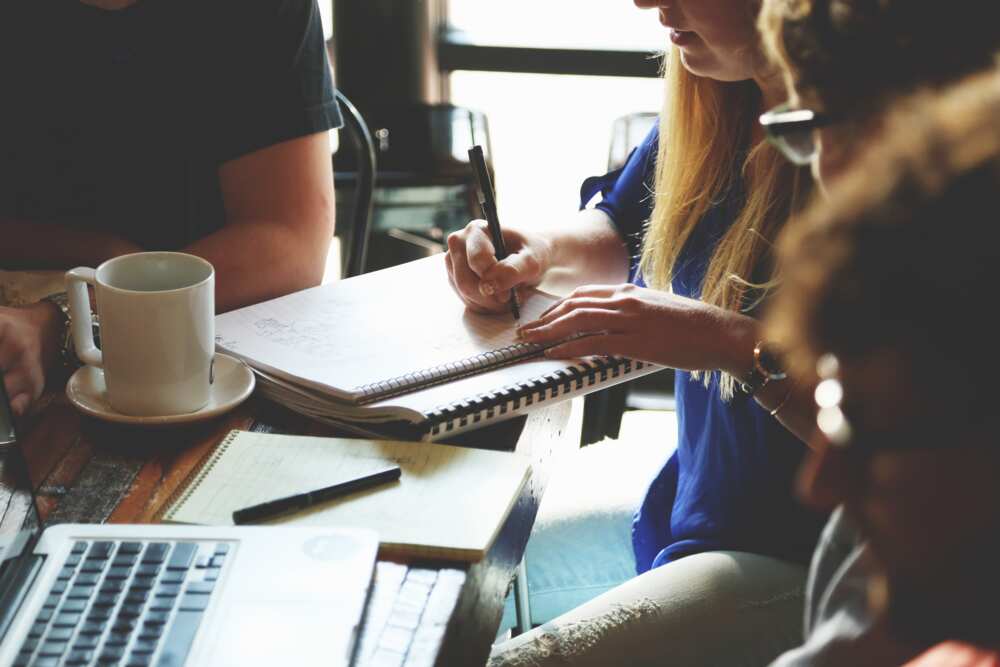 8. Economics
Theoretical knowledge of Economics itself, Economic analysis, the theory of demand and consummation as well as other theories are revealed in the course. Moreover, the topics of money and inflation in the world, national income, and industrialization are essential for further examination.
9. French
Written comprehension, grammatical rules, pronunciation and at last culture of Francophone Africa must be developed as fundamental in the course.
10. Geography
The applicants should master practical and physical geography, human geography, and political division of the country.
11. Government
The subject is divided into four sections:
Elements of Government – the students should understand basic concepts of government, forms of rule and be able to operate all the theoretical notions of the topic. Moreover, they must be aware of democratic principles, the electoral process of the country, and the system of political parties.
Political Development of Nigeria – the process of colonization, decolonization, political parties, public corporations, etc.
Foreign Policy – relations of Nigeria with Africa and other countries from the world.
International Organizations – the significance of Nigerian companies abroad.
12. Hausa
The candidates should be able to demonstrate their language competence, to recognize errors and basic grammar rules, analyze the phonological process, explain derivational phenomena, use appropriate tenses while speaking, and be aware of Hausa culture, art, and literature.
13. History
The studying of Nigeria begins in 1800 and includes the overlook of the development of social units, trade, activities, and culture throughout history until today. The course is divided into two meaningful parts: History of Nigeria since 1800 and Africa since the same year.
Nigeria 1800 (Growth of states, the external influence of African and European countries, etc.).
Nigeria 1800 – 1900 (European intervention, British conquest, etc.).
Nigeria 1900 – 1960 (Colonial Rule, Nationalism, etc.).
Independent Nigeria (the First Republic, Military Interventions, Civil War, etc.).
The history of Africa includes landmark events like Christian Missionary in West Africa, conflict in Sierra Leone, Omani Empire, Imperialism, and problems of social building in the country.
14. Home Economics
There are four topics in this department:
Home Economics Education (Careers in Home Economics).
Home Management (Resources, Family living).
Foods and Nutrition.
Clothing and Textile.
15. Igbo
The course demands awareness in the following five sections:
Language – dialects, grammar, orthography, vocabulary, spelling rules, comprehension, sound patterns, and writing essay minding the correct structure.
Literature – critical analysis, identification of literary devices, and analysis.
Drama – the general theory of dramatic art (types, storylines, content).
Customs and Institutions – traditional rules and regulations of Igbo people.
General and Current Affairs – contemporary publishing, contributions into lingo-social development and modern authors.
16. Islamic Studies
The subject is divided into three parts:
The Quran and Hadith – the applicant should show the awareness of the Book, identify the personalities involved, proof the authenticity of God, illustrate the significance of Taiwid, and demonstrate the knowledge of Hadith literature.
Tawhid and Fiqh – Have knowledge of the meaning of Kalimatush-Shahadah, the point of faith, family morale, marriage, traditions, and inheritance. Moreover, know about the Islamic economic, educational, and political system.
Islamic History and Civilization – the knowledge about pre-Islamic Arabia, the way of life of Muhammad, and the influence of Islam on African people and education.
17. Literature in English
The whole course of Literature includes data about drama, prose, poetry, general literary principles, and literary appreciation. Keep in mind the names of the most famous African and non-African artists.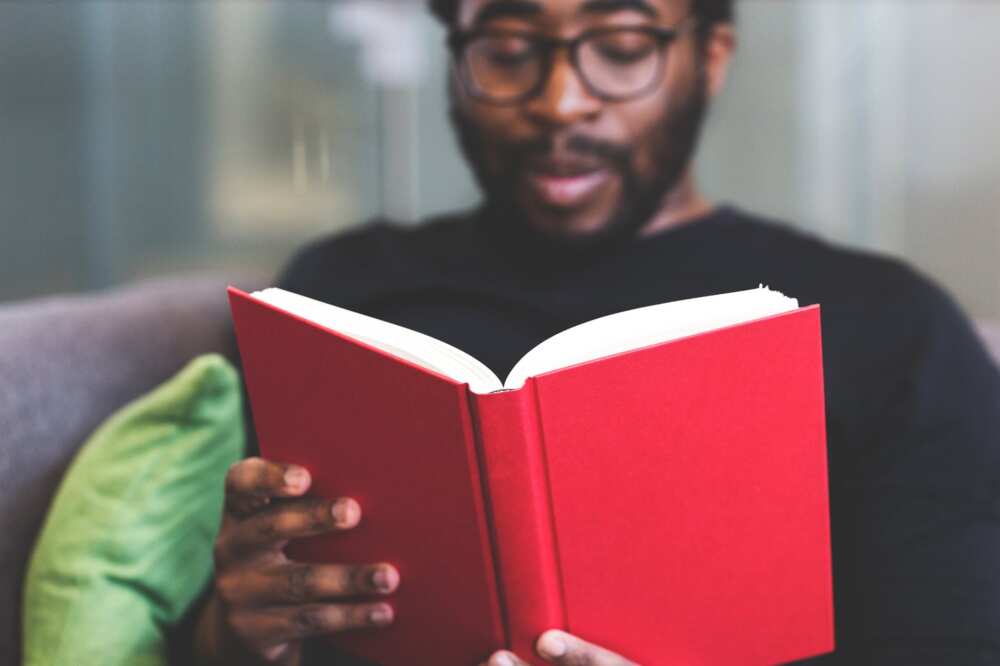 READ ALSO: Delta State University Abraka cut off mark in JAMB
18. Mathematics
It also includes five primary sections:
Number and Numeration – addition, subtraction, division, and multiplication are essential functions that an applicant should be able to perform. Logarithms and Indices are included too.
Algebra – formulas, inequalities, and progressions.
Geometry and Trigonometry – lines and angles, mensuration, coordinates, etc.
Calculus – integrations, limits of function, applications of the rate of change.
Statistics – representation of data, probability, dispersion.
19. Music
Here, five sections can be found:
Rudiments of Music – rhythmic patterns, music staff, duration of different notes, definitions of musical terms and so on.
Elementary Harmony – the studies about triads.
History of African Music.
History and Literature of Western Music.
Comparative music studies – the ability to distinguish various music styles.
20. Physics
It is a very informative subject; so many aspects should be taken into account here. Here, one should obtain knowledge about: measurement, scales, Newton`s laws of gravitation and motion, force and equilibrium, friction, energy production, elasticity, pressure, liquids, temperature, heating, change of stare, gas, waves, sound and light energy, the image of the glass prism, optical spectrum, electricity and electric cells, magnets, and introduction to Electronics (metals, transistors, etc.).
21. Principles of accounts
You should know about the principles and functions of accounting, ethics of accounting, bank transactions and cashbooks, the role of nonprofit making organizations, partnerships, etc.
22. Use of English
There are three sections:
Comprehension – the candidate should be able to speak in different styles (narration, description, exposition, persuasion).
Lexis and Structure – word classes, polysemy, antonymy, idiomatic expressions, etc.
Oral Forms – rhyme, rhythm, stress, intonation, etc.
23. Yoruba
This subject has three principal sections:
Language – translation, the ability to write an essay, orthography, pronunciation, and grammar.
Literature – the candidates should show the ability to think critically over literary pieces of art.
Culture – the demonstration of the ability to compare practices.
You can view additional info concerning JAMB E-syllabus on the JAMB website in the section 2019 UTME BROCHURE as well as find other useful information on the examination registration and application process. We hope that our information was valuable and brief enough and wish success to all the candidates.
READ ALSO: JAMB requirements for law student
Source: Legit.ng