Delicious plantain frittata recipe for breakfast
Breakfast is the most significant meal of the day. Are you tired of the usual scrambled eggs? Plantain frittata is something you should try. This easy and finger licking good dish will provide you with energy and will keep you full until lunchtime.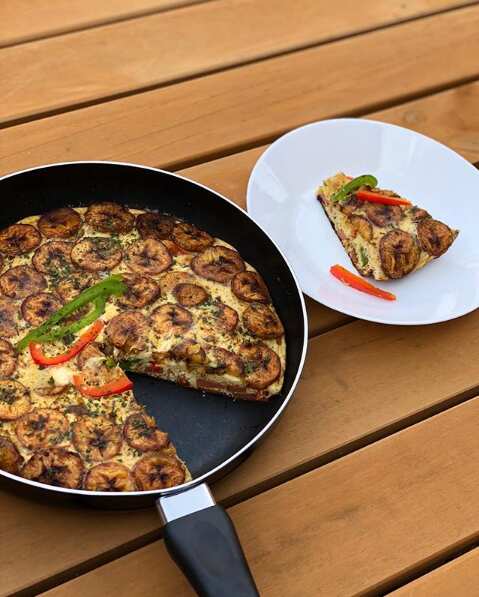 Breakfast is certainly something you cannot skip after waking up as long as this meal serves you the main source of energy for the day and literally wakes up your organism and processes in it (e.g. metabolism). It is supposed to be healthy and rich in nutrients.
There are a lot of cooks that have their own recipes for cooking the frittata, but this article is about how to make plantain frittata in Nigeria because this is where this type of breakfast is quite spread although it is an Italian dish.
READ ALSO: How to cook couscous perfectly
Plantain frittata recipe
Originally frittata is made of eggs and Neapolitans usually put some macaroni or pasta to the dish to make it more nourishing. The way of preparation is the same as for an omelette, which expands the list of tasty food made of eggs. People tend to add extra ingredients that depend on individual taste. Cheese, veggies, meat products, greens or seeds – all of these you can easily use cooking frittata to enrich it with more taste and vitamins.
Frittata is cooked mainly on the pot, which is quite obvious because frittata is translated like "fried" from Italian. Rarely some cooks prefer to put the dish into the oven to provide it with this crunchy crust.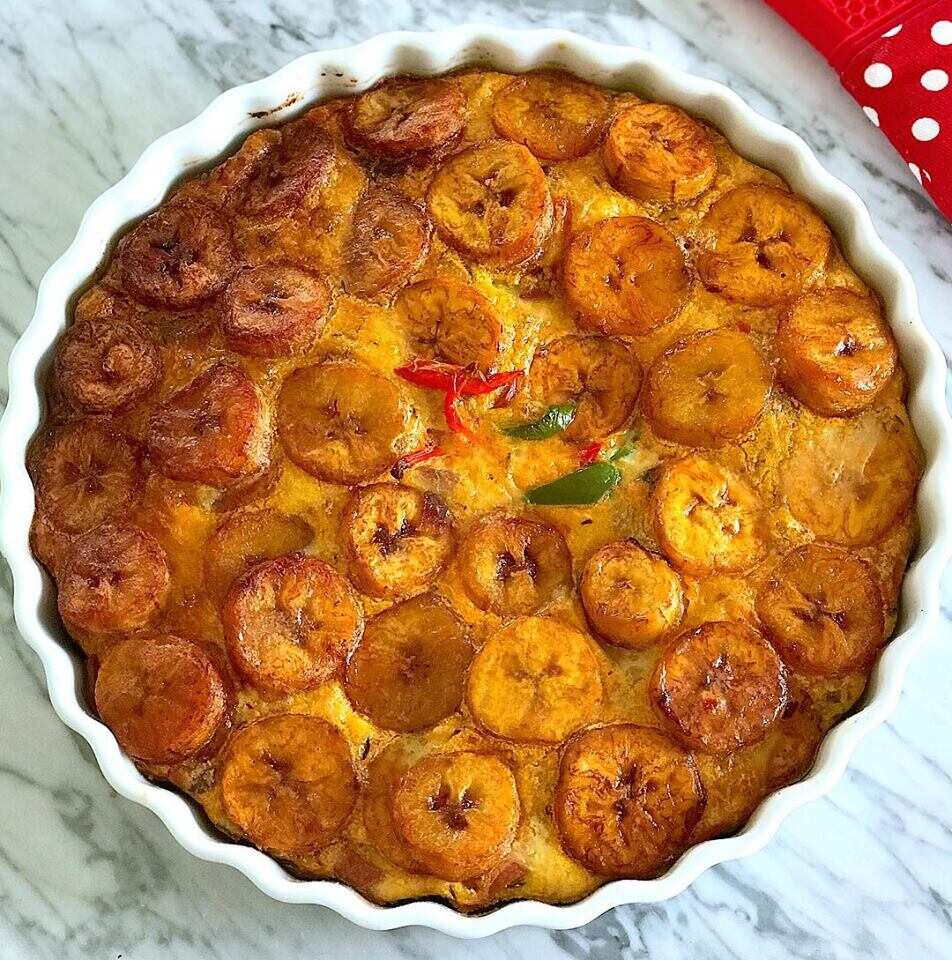 Plantain frittata ingredients
The ingredients you will need to cook plantain frittata:
One tablespoon of vegetable oil
A half of medium-sized neatly sliced white onion
Any kind of hot pepper of flavoured sauce
One tomato
Six eggs
Three plantains
Herbs and species up to taste (thyme, cilantro or else)
1 previously chopped avocado
Two chopped sausages
One teaspoon of minced garlic
Before starting to cook, make sure your ingredients are all fresh and previously washed. Also, some ingredients such as tomatoes can cause allergy, so, pay attention to this when you pick up the products (you can easily exchange any ingredient except for eggs and plantains).
How to make a frittata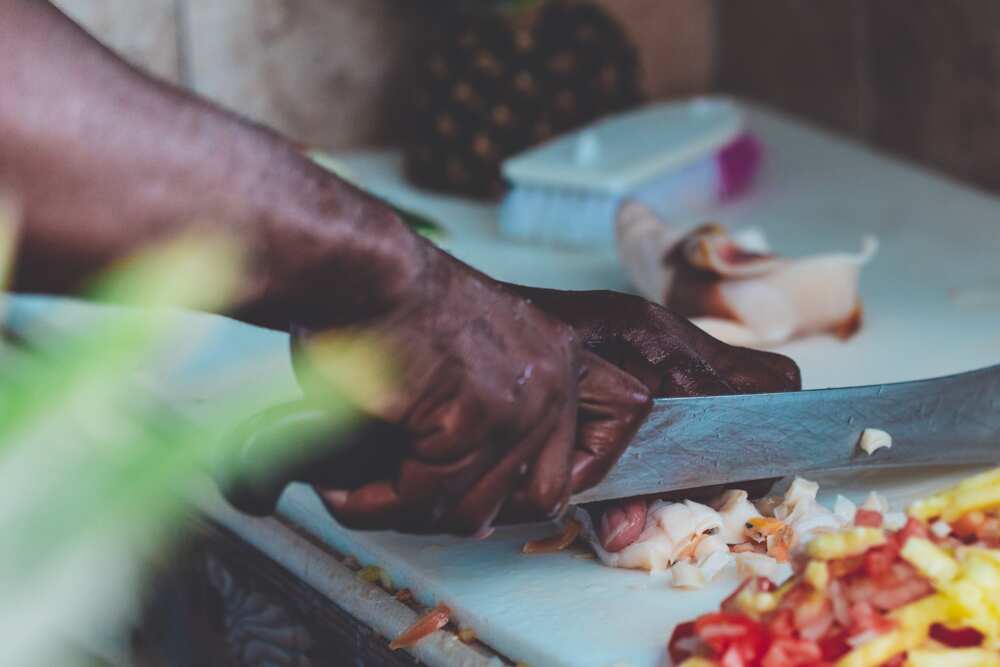 To cook the frittata, you first have to turn on the oven and let it warm up to 350 degrees F.
Put some grease on a baking pan and put it aside till you will start cooking.
Prepare a cooking place for yourself: take out all of the equipment such as knives, cutting boards, peelers and so on.
The sharpest knife will be suitable for cutting the ends of the plantains after those are chopped off, grab the plantains skin and peel it off with your hands; it should be easy if the fruit is ripe. When plantains are cleaned from the skin, slice them into suitable form and size (it depends on a pot you will be cooking the dish in).
Afterward, these sliced pieces have to be placed on the baking sheets in one layer. Cover these plantains with vegetable oil and put them into the oven to bake. Carefully watch after fruits when they are cooking and do not forget to turn the slices, so both sides get prepared. Cook until the slices obtain golden brown colour.
Since breakfast is usually a quick meal, do not waste your time and while the plantains are being baked, use it to prepare other ingredients. Heat up a saucepan and spray it with vegetable oil. Put additional ingredients you have chosen for your egg frittata: spices, garlic, chopped sausages, and vegetables. Cook them for 4-5 minutes.
Whisk 6 eggs in a bowl, mix them with the stewed vegetables and sausages and add some seasoning if you like.
Take a previously greased baking pan and pour it up with the mixture you have just made, and then cover it with the baked plantains.
Saute for approximately half an hour until the dish gets firm.
When your frittata is ready, you can serve it right away or let it get cool and cover with avocado.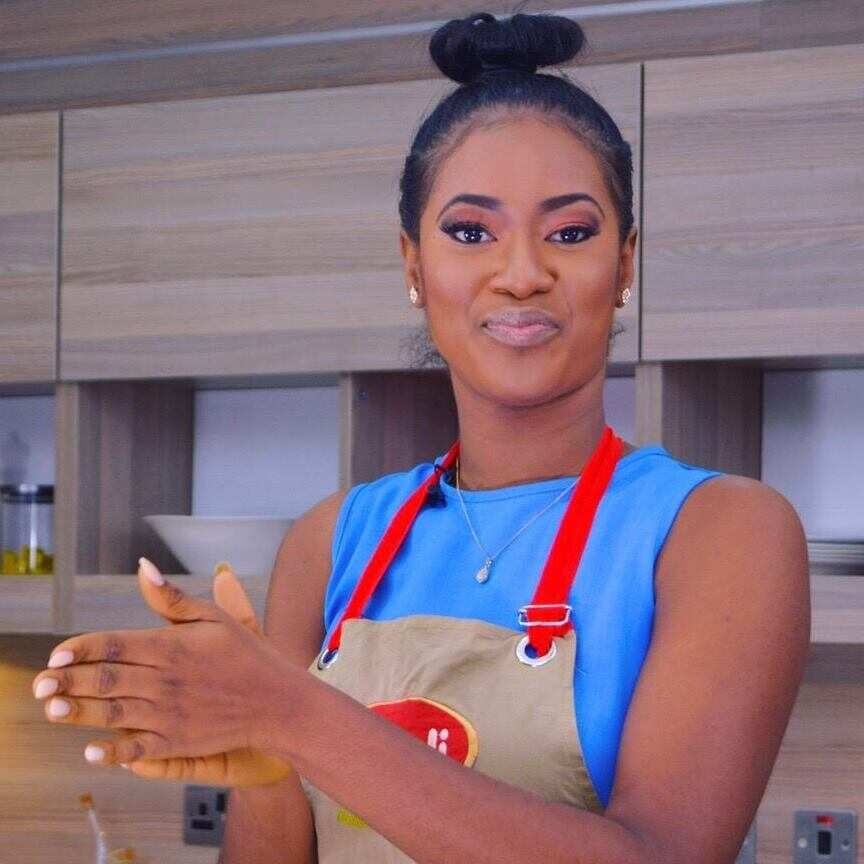 So, it comes to be one hour of total time that it takes to prepare this plantain frittata recipe for a few servings.
In case you wake up in the morning and understand you need to rush, you always can cook this frittata recipe in a microwave, which will be much faster and will save your time a little bit.
Also, remember that you do not have to stick to the ingredients used in this recipe. Feel free to add ingredients to your taste.
Plantain frittata can be not only a delicious breakfast but a tasty lunch dish which you can pack in a bag for your child to carry to school. Enjoy the dish, satisfy your hunger, feel full during the first half of the day, and pamper your family with mouthwatering breakfast.
READ ALSO: Scrambled eggs recipes you will adore
Source: Legit.ng