Best ingredients for salad in Nigeria
We all love salads and we all use different ingredients for salad. It seems that you can mix any type of food in a bowl and that may be called "a salad". In general, it's a very healthy food. So, today, we are going to see some basic ingredients and their features, what useful elements they give to our organisms and how it all works.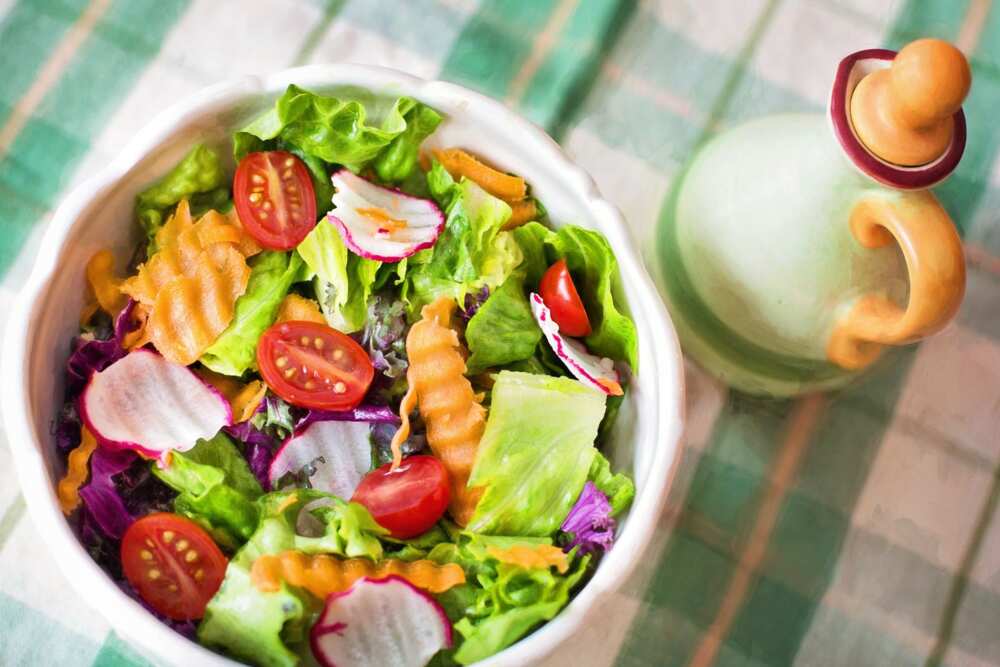 Each of us has our own salad recipe. Some of us enjoy veggies, some of us prefer cheese and some of us love meat in a salad. All these items are perfect for this type of food, these are like essential components. They all create a delicious combination, which also makes a really good effect on our health. So, choosing the ingredients for a salad is a very important mission.
Cooking a salad may seem like the act of art sometimes. All the ingredients for vegetable salad, for example, may create a very nice colorful combination. And as we've already mentioned, salads are really good for our health and that makes it even more "valuable".
Today, we'll take a look at the most popular ingredients of salad, see what vitamins and microelements they include and also, we'll take a look at some healthy salad dressings, because they can be called "ingredients" too.
Here is the list of ingredients for salad:
Spinach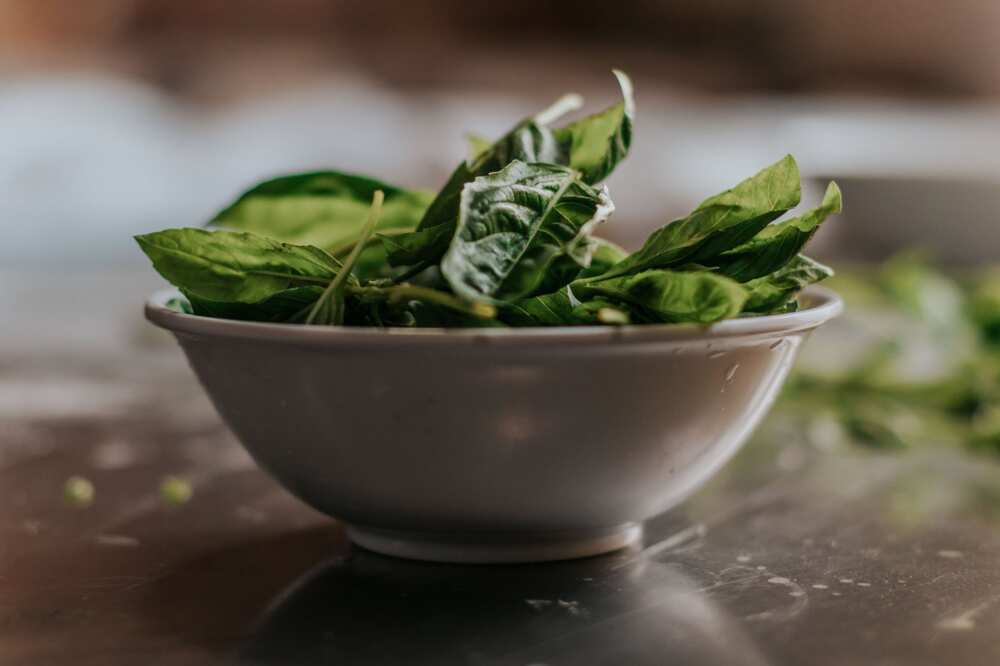 Spinach is one of the most popular ingredients in salad making. It is not difficult to find, it is affordable for everyone and "fits" perfectly for any kind of salad. Now, let's see what benefits you may get if you put spinach in your salad.
100 grams of spinach gives you 58 different micrograms of folate. The folate is an element, which helps you to reduce the risk of having a stroke by about 12 percent and also it decreases your risk of developing heart disease. It also includes an amino acid, which is good for thickening and hardening the arteries.
There are some other important nutrients in spinach, like fiber, protein, vitamin A, vitamin B6, vitamin C, E, K, calcium and potassium. All these vitamins can help you to fight heart disease, cancer, Alzheimer's, osteoporosis, diabetes, weight, depression and so on.
Broccoli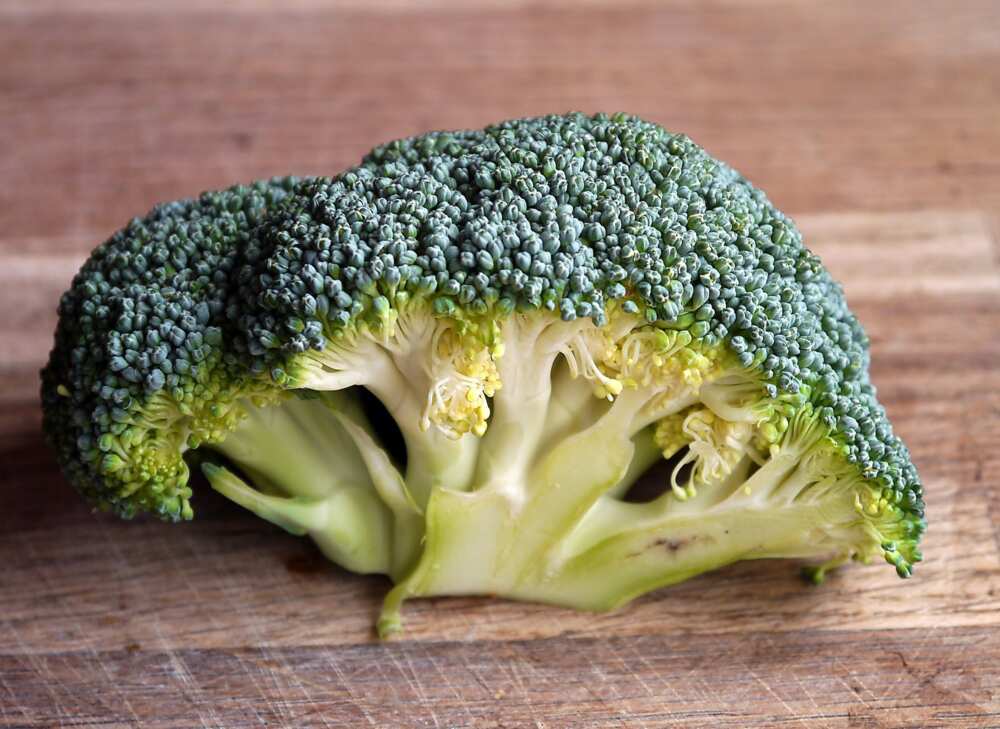 According to the scientific researches, it is proven that the broccoli is one of the most useful vegetables in the world. If you add them to your salad, you can be sure that you'll get so much good elements in your organism.
Three spears of broccoli include 294 milligrams of potassium. Potassium is the element, which counteracts the effects of sodium by dilating blood vessels. It also increases the amount of sodium excreted in your urine. Also, it lowers the blood pressure and helps you to fight against a stroke.
As for other nutrients in broccoli, there are calcium, vitamins A, B6, C, K, folate, lutein and zeaxanthin.
It also helps you to fight heart disease, hypertension, cancer, diabetes, osteoporosis and Alzheimer's.
Kidney beans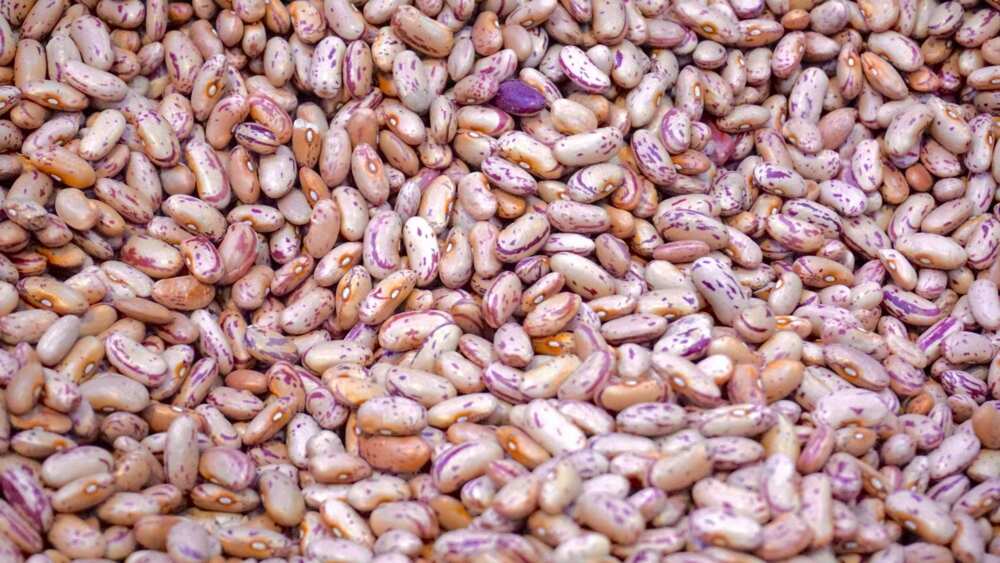 It is not so typical addition to salad, but still it has a lot of benefits. It consists of many antioxidants, which are helping to fight many diseases, also it has fiber.
As for other nutrients, kidney beans include folate, which helps you to fight a heart stroke. Also, the risk of heart disease, cancer, Alzheimer's and diabetes lowers so much.
Yellow bell pepper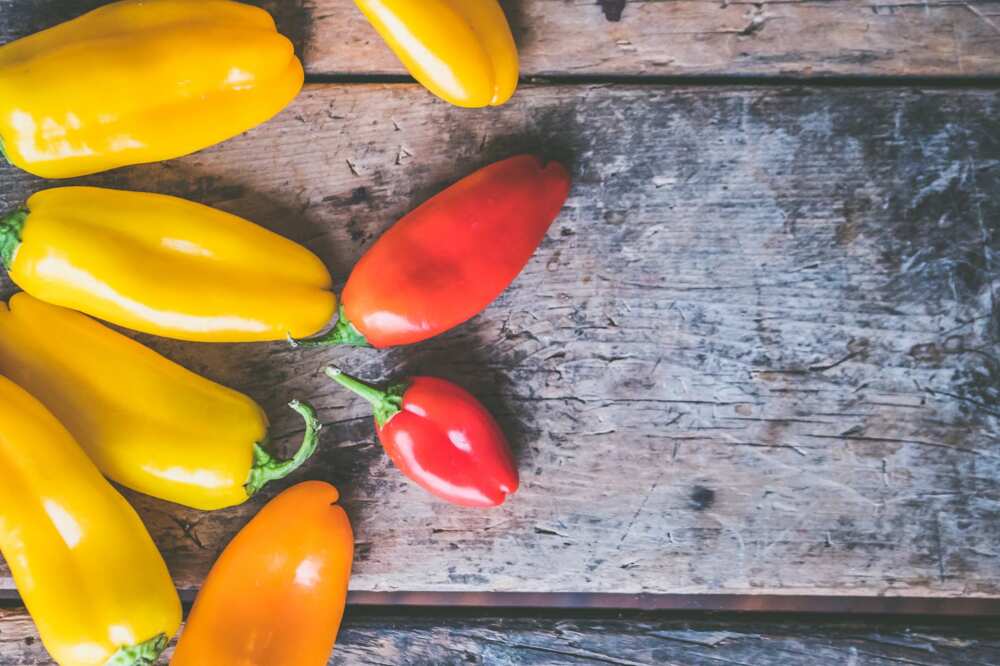 Pepper is one of the main ingredients in salad. A of people like it and that's a really good decision because only 4 strips of yellow bell pepper include 48 milligrams of vitamin C. It is perfect for those, who is interested in weight loss, because it assists in fat oxidation, or in other words, the body is able to burn fat due to the vitamin C.
Peppers also include vitamin A, vitamin B6, folate and potassium.
You can fight such diseases as cancer, Alzheimer's, weight gain, hypertension and so on.
Swiss cheese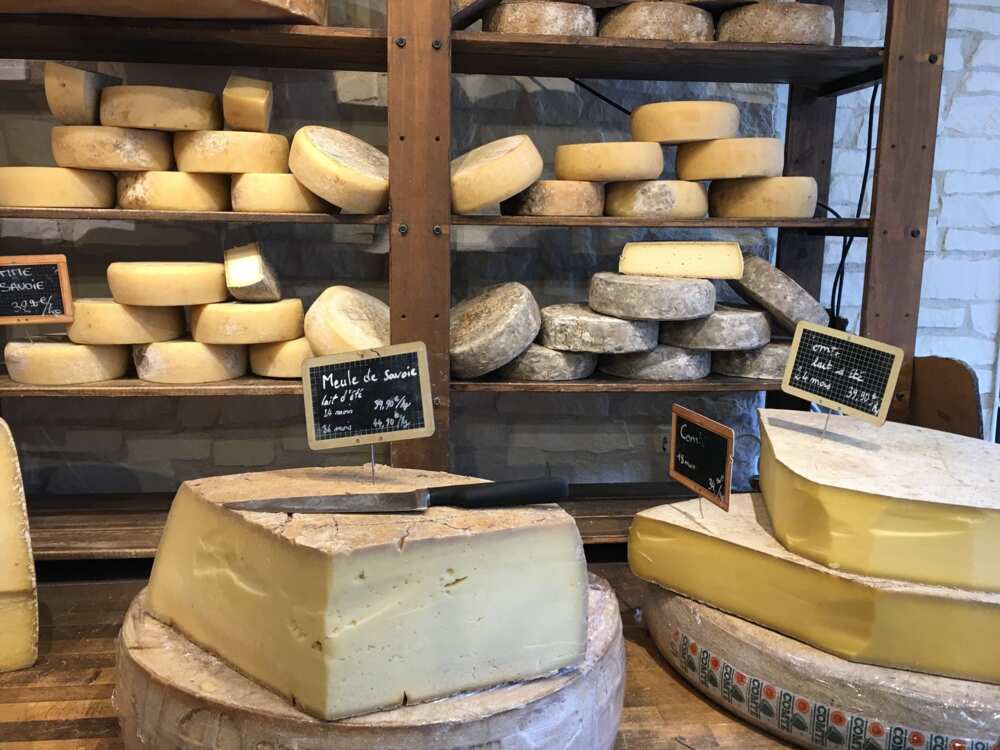 Cheese is a very popular ingredient for salad, sometimes it even looks like a dressing, but it is an ingredient in any case. Four cubes of swiss cheese provide 476 milligrams of calcium and vitamin D.
Also, it includes protein, vitamin B12.
As for disease-fighting power of swiss cheese, it helps you with pancreatic, osteoporosis, cancer, stroke and Alzheimer's.
Carrots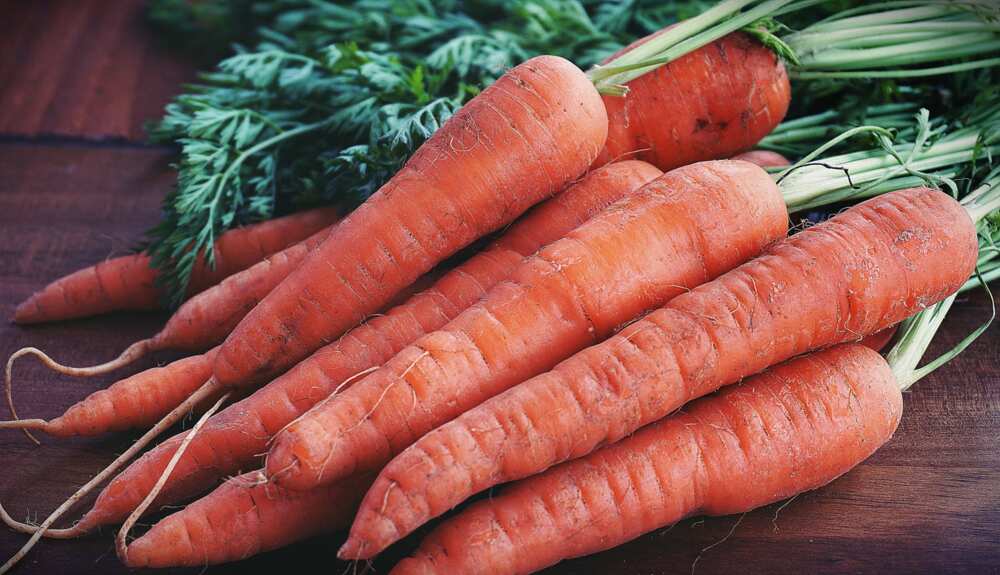 We all know since our childhood that carrots have a lot of vitamin A and it is very good for our eyes. But that's not the only one good effect from carrots. They also consist of carotenoids, it is a plant that provides color and antioxidants function. ¼ cup of carrots provides 2.279 micrograms of beta-carotene. The famous vitamin A is good not only for eyes, but also for bone growth, immune system regulation and decreasing the risk of lung cancer.
As for other nutrients, carrots include vitamins C, K, fiber and potassium.
And as for the diseases all these vitamins help you to fight, there are cancer, osteoporosis, weight gain and many others.
Flaxseed and sunflower seeds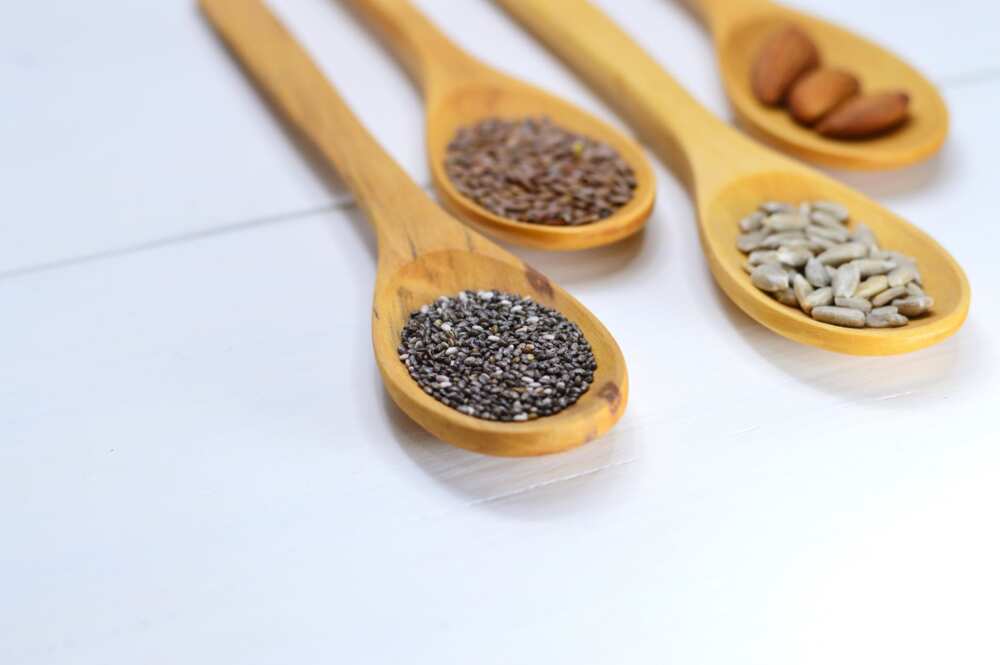 Seeds have a huge concentration of vitamins and microelements. For example, one table spoon of flaxseed includes 2.3 grams of omega-3 fatty acids, which are so good for our health and especially women's health. One of the best benefits these seeds can give you is inhibiting cancer-cell growth.
Sunflower seeds and flaxseed also include vitamin E and fiber.
It also helps you to fight heart disease, cancer, depression, Alzheimer's and so on.
Almonds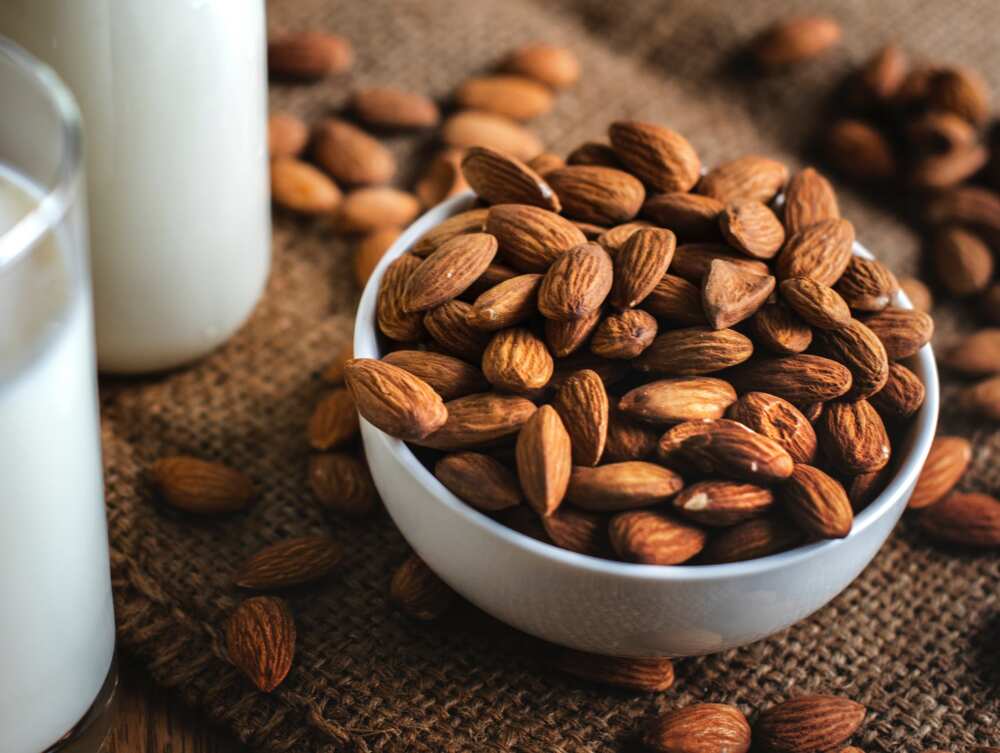 READ ALSO: Avocado oil benefits vs. olive oil
Nuts are very "famous" food, we all know that there are many kinds of nuts and all of them have so many vitamins and antioxidants, which are very good for our organisms. You can eat them without anything else, and you can even add them to your salad and that will become a vitamin-bomb. Now, we are taking almonds as an example, they are one of the "healthiest" nuts in the world. Only one table spoon of whole almonds provides 2.2 grams of alpha-tocopherol, this is a type of vitamin E. According to some researches, it reduces the risk of Alzheimer's.
Other vitamins in almonds are monosaturated fat, protein and fiber.
And as for disease fighting, almonds can help you with depression, cancer, diabetes, heart disease and so on.
Tomatoes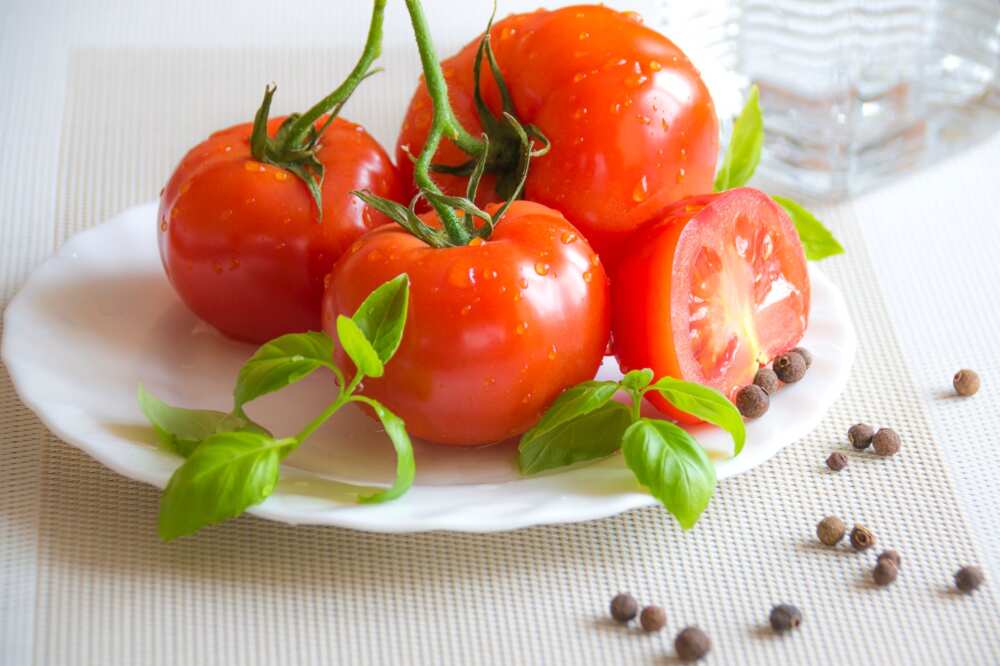 Tomatoes consist of lycopene. It is one of the most popular cancer-fighters. In 4 small cherry tomatoes there are 1.748 micrograms of lycopene.
As for other vitamins, tomatoes also consist of vitamins A, C, K, fiber and potassium.
It helps you to decrease the risk of heart disease, osteoporosis, diabetes and cancer.
Tuna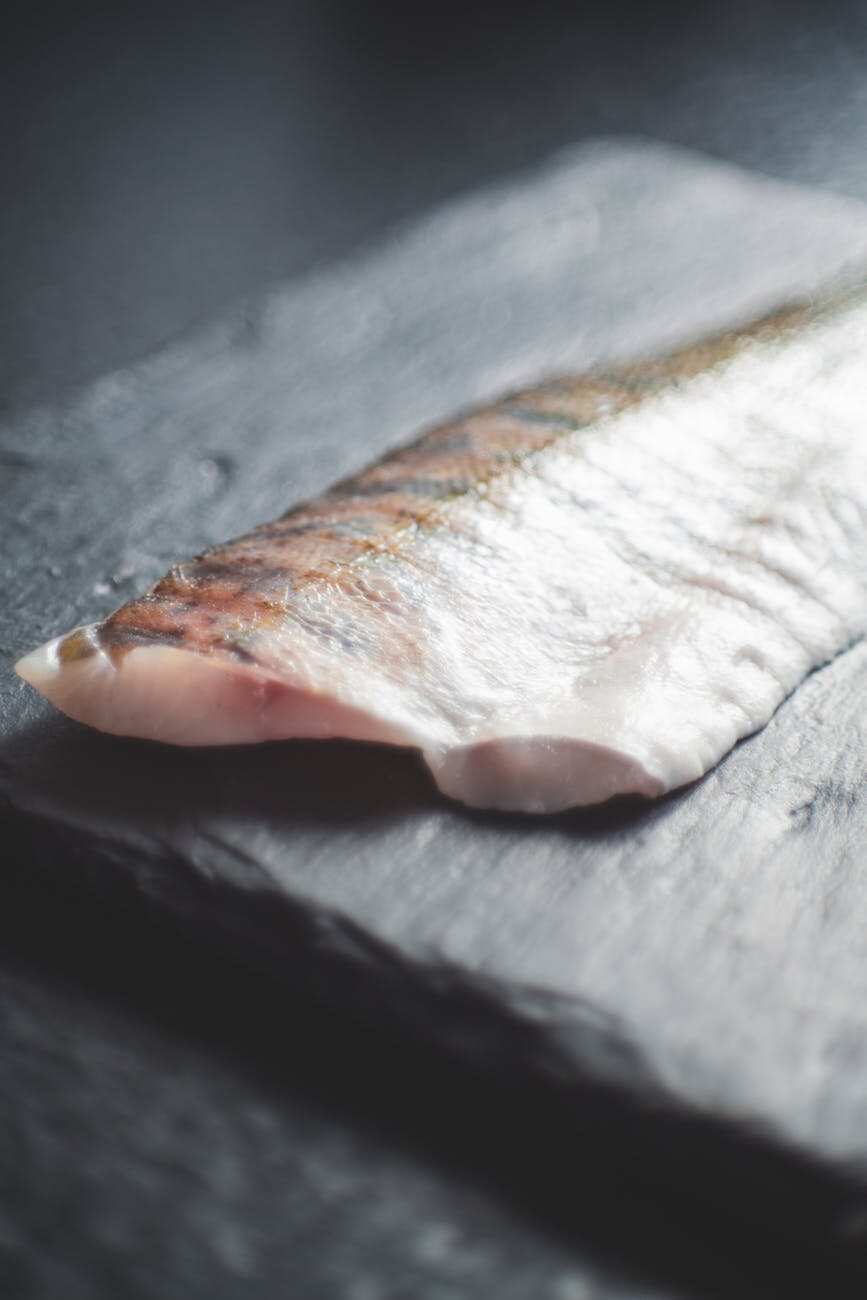 All the seafood is perfect for our health. Tuna is one of the best sources of protein. It has no trans fats, and this fact sounds so good. Also, there is a niacin, it is the vitamin, which helps you to lower the cholesterol and even helps your body process fat.
As for other components, tuna consists of protein, selenium and vitamin B12.
Tuna is perfect for those, who struggles with heart disease and diabetes.
Lettuce with red leaves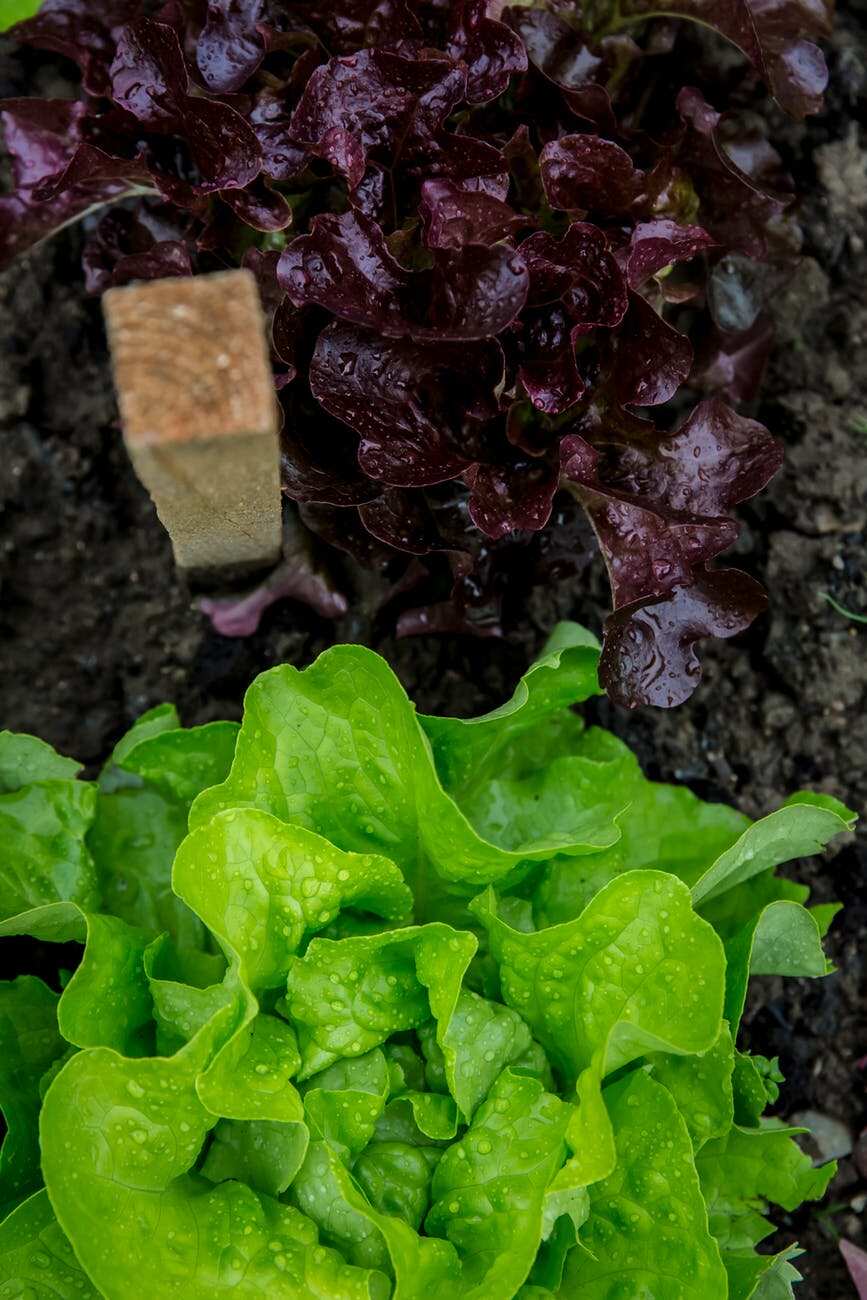 Only in 4 leaves of lettuce, there are 1,213 micrograms of antioxidants, 96 micrograms of vitamin K, and 1.172 micrograms of carotenoids lutein and zeaxanthin.
Also, there are vitamins A, B6 and vitamin C, folate and potassium.
It fights with osteoporosis, cancer, hypertension, weight gain and many others.
These were the main healthy salad ingredients, which you can use or even create a combination of them for getting as much "needed" vitamin or antioxidants as you want.
Salad dressing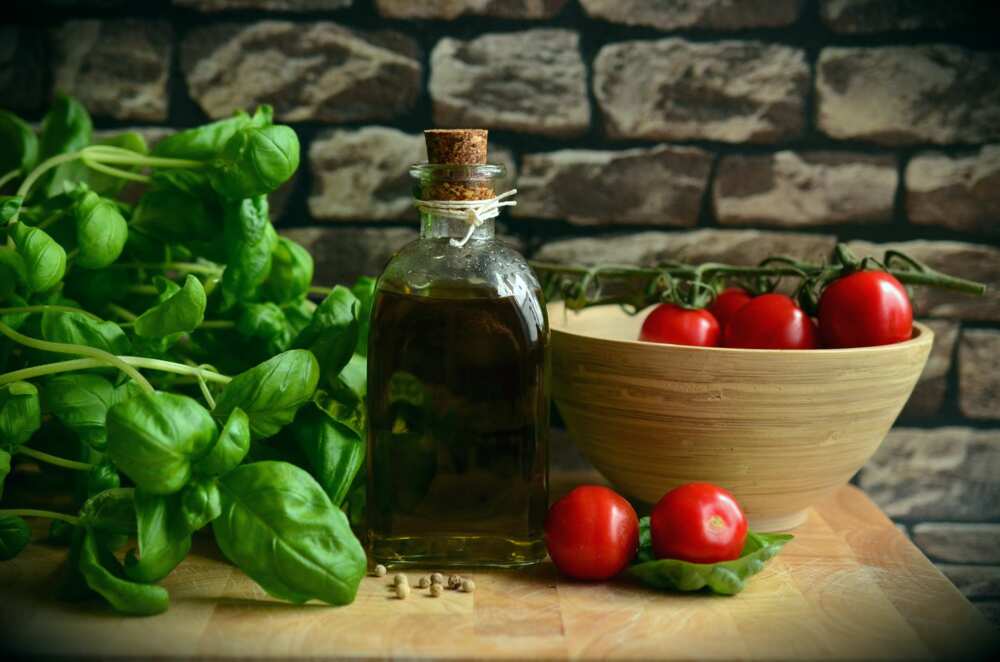 Those ingredients, which we described before can create a salad, but there is one more thing which is also can be called an ingredient. And it's a salad dressing. We want to present you some of them, which are the healthiest ones. There are a lot of variants of salad dressings, like lemon juice and spices or Greek yogurt and many more. But in this case, we'll take a look only at some oils, which fit perfectly for any kind of salad. Plus, oils include much more vitamins than any other possible variation of dressing. Now, let's see what we have:
Avocado oil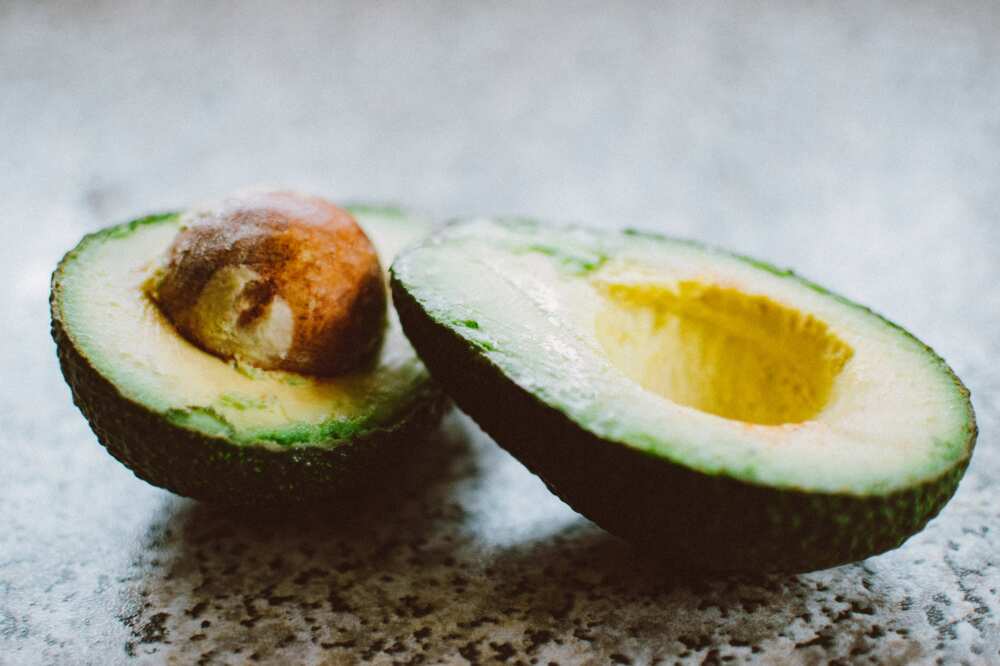 Who does not know about benefits of avocado? It is a famous product and we all know that it has a lot of omega-3 and many other useful antioxidants. If you don't add to your salad avocado itself, you can use an avocado oil as a dressing, which is also a very good option. This oil is rich in heart-healthy monosaturated fats. Plus, it contains vitamin B, E and bloat-banishing potassium.
Flaxseed oil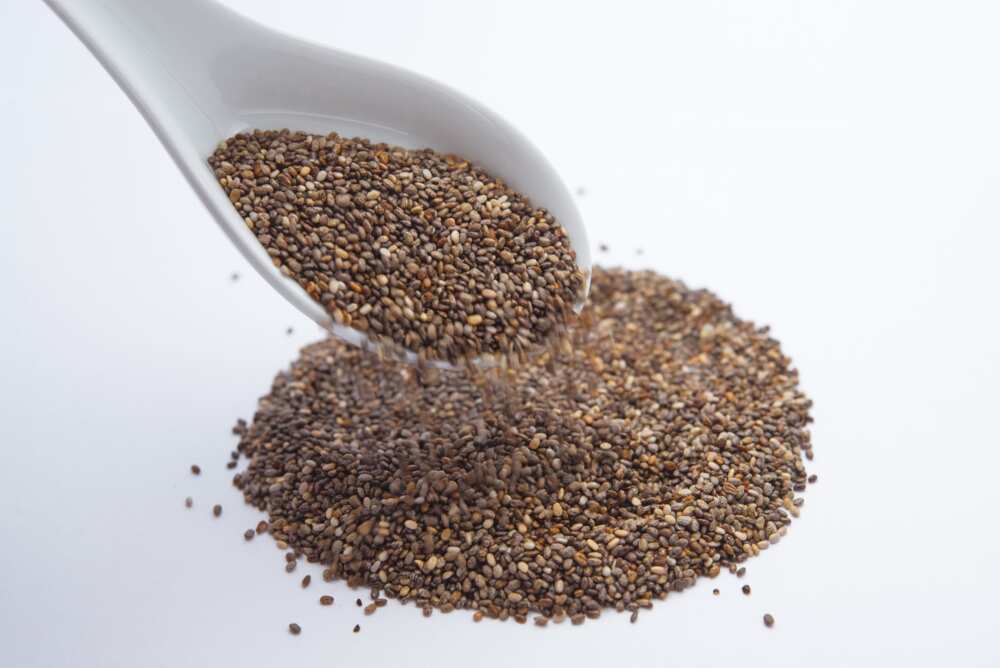 Some people know flaxseed oil as linseed oil. It does not matter how you name it, the fact is that it is very good for our organisms. It contains an essential omega-3 fatty acid, which, as we already know, helps us with weight maintenance and reduces the heart disease risk. You can mix it with other oils, for example, with olive oil. It fits perfectly for seafood salads or vegetable salads.
Walnut oil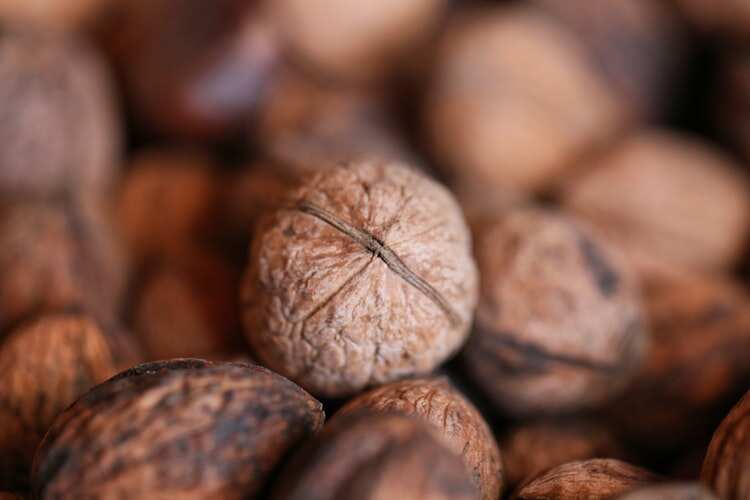 Walnuts and walnut oil help your body to keep diastolic blood pressure levels down. It has polyunsaturated fatty acids, which increase diet-induced calorie burn. Walnuts also contain more omega-3 fatty acids than any other nut. You can also mix it with olive oil, for example, vinegar and such seasoning as cumin, salt and pepper. This is a perfect dressing for vegetable salads.
Olive oil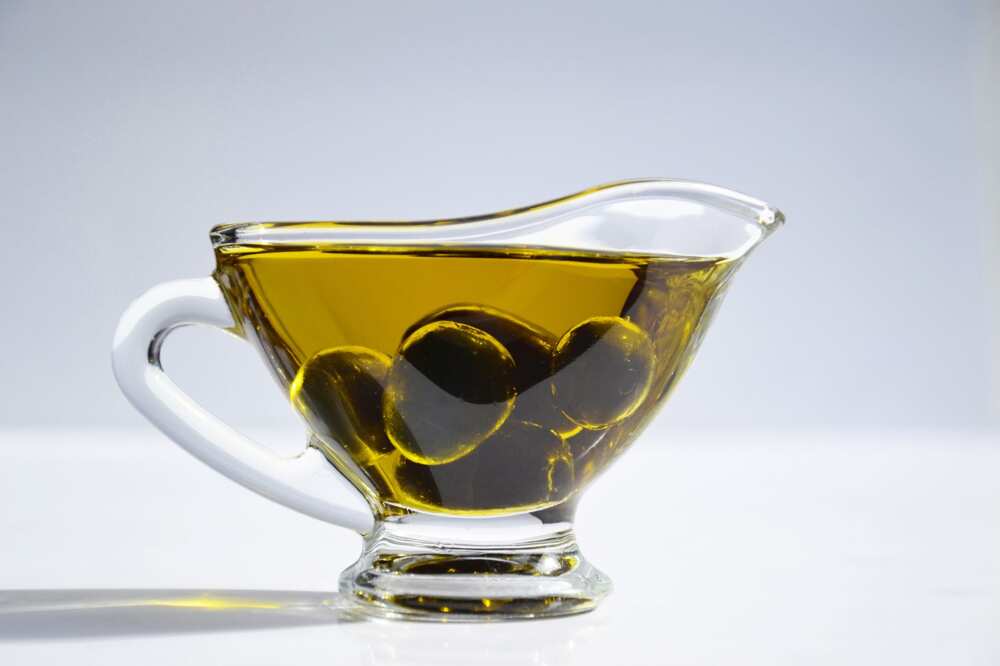 Olive oil and its benefits are famous all over the world. There is no need to explain how good it affects our health and so on. Let's just see some facts: one table spoon of olive oil has 10 grams of heart-healthy monosaturated fat and a lot of antioxidants. This is a perfect base for any type of dressing of any type of salad. You can mix it with any other oil, seasoning and even with some fruit and veggies. And that's a perfect dressing for vegetable, seafood or meat salad.
As you see, there are so many different ways how to make your salad taste better. Of course, you know all those ingredients, but we hope this article gives you an inspiration and you will create your own salad, based on the ingredients we've given you today. Or you may try to "play" with dressings. There are a lot of options for cooking a salad, and we hope our recommendation and all the information we've given to you was really useful.
READ ALSO: Health benefits of garden egg leaf
Source: Legit.ng