Sesame seed can appear beneficial and effective solution for maintaining your health and beauty. We have prepared a piece of information for you so that you will know its health benefits, how it is used in cosmetology and cooking. So, keep reading to find everything out and become more enlightened on the subject of natural health care and sesame seed health benefits.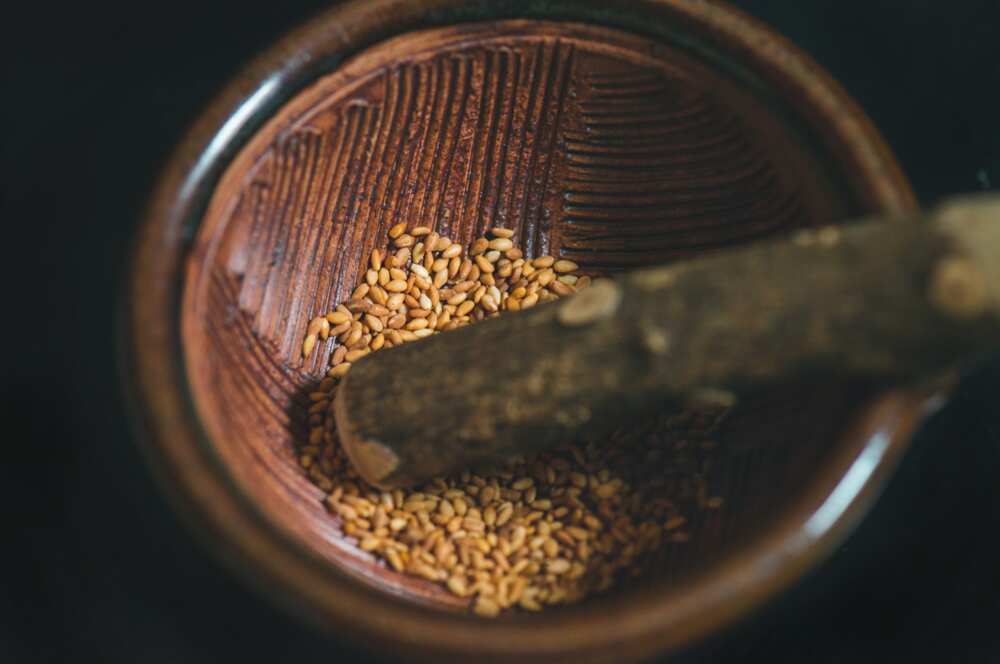 Sesame seed health benefits and side effects
Sesame seeds are famous all over the world for their miraculous properties and health benefits, and therefore they are recommended for maintaining the health of the body by dieting experts and doctors. So, let's review how these seeds can help us improve our health.
Sesame seeds came from the East. These are grains with a noticeable and unusual taste that are actively used in the preparation of salads, pastries, and desserts, and even being considered quite a delicacy. In addition to the unique taste, sesame seeds contain a lot of useful elements.
If you want to get the maximum of benefit from sesame seed, it is recommended to buy dry grains, and use them soaked or heated. But consider that fried sesame seeds are just a regular seasoning and they do not carry much profit.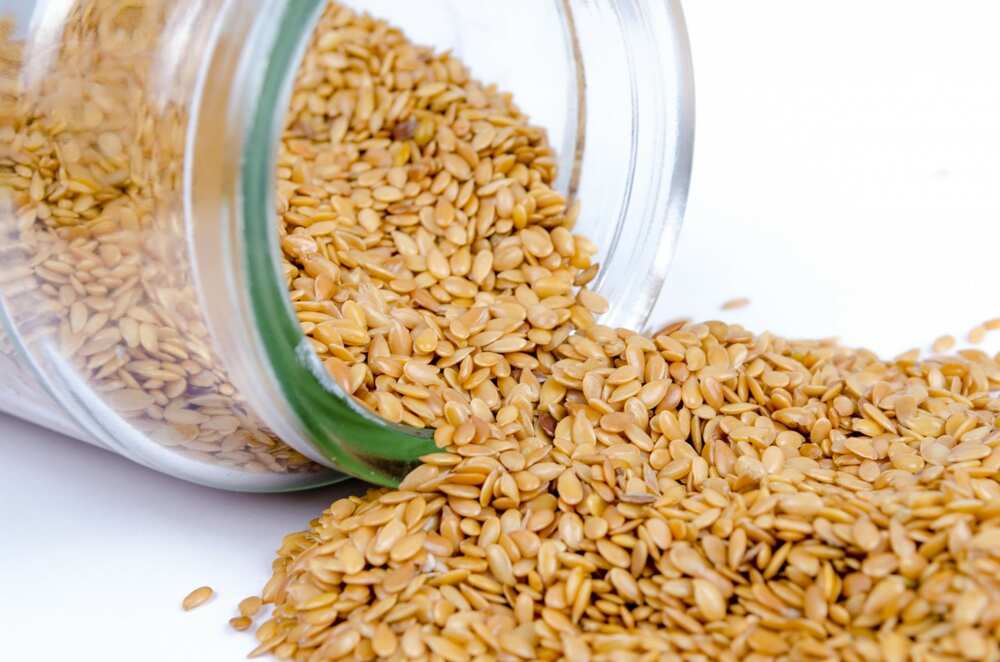 The most valuable element in sesame is sesamin, which is a powerful antioxidant. Sesamin is an excellent agent for the prevention of cancer, it reduces the level of cholesterol in the blood and improves the condition of nails and hair.
The beneficial composition of sesame seeds also includes carbohydrates, amino acids, proteins and vitamins A, B, C and E. Sesame also contains a lot of calcium, potassium, magnesium, iron, phosphorus, phytin, which is responsible for the body's mineral balance.
These elements also help to normalize the metabolism and improve the functioning of the nervous system. Calcium in sesame is essential for joints and bones, so sesame biscuits are highly recommended by doctors for the prevention of osteoporosis, especially for women 45 years and older.
Sesame seed oil health benefits
Another valuable component of sesame is the oil contained in it, consisting of organic acids, saturated fatty acids, triglycerides, and glycerol esters.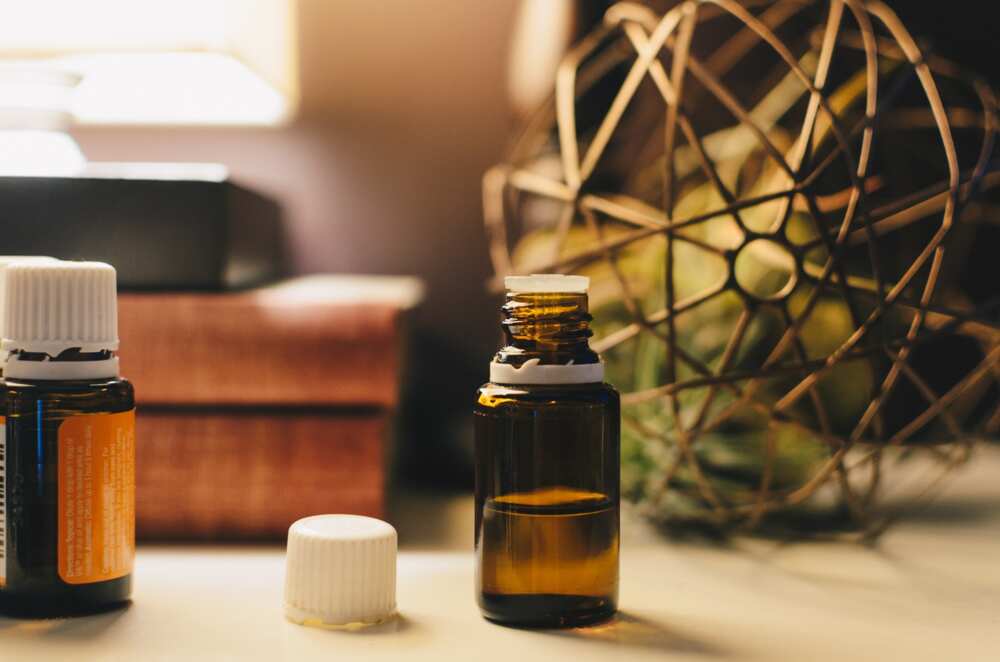 Sesame oil is especially prevalent in medicine and cosmetology. There are various recipes of masks for face, body, and hair that are prepared from it. Such remedies can treat skin diseases and regenerates it, and also treat joint pain. Some people drink some of these remedies to normalize the digestive system and increase the overall tone of the body.
How much sesame seeds per day a person should take?
It is known that anything should be consumed in a reasonable amount to prevent any side effects or even allergies. Sesame seeds are high in calories, so you should eat them carefully. The optimal daily intake of sesame for a healthy person is 2-3 teaspoons.
As with all natural products used for medical purposes, sesame has contraindications that can harm people with certain diseases. This applies to people suffering from thrombosis and increased blood clotting, as well as those who have been diagnosed with urolithiasis. Due to the high calcium content contained in sesame seeds, they are recommended for pregnant women, but its amount should be strictly limited to one teaspoon per day.
Sesame seeds uses for hair
The benefits of sesame seeds for the hair are obvious providing all the elements sesame oil contains. The beneficial effects of sesame oil for hair and head skin are the following:
cell and tissue regeneration;
improved transport of oxygen and nutrients to the follicles;
hair strengthening;
maintaining normal moisture levels;
ensuring elasticity and gloss;
dandruff removal;
normalization of the functioning of the oil glands;
UV protection.
This oil is suitable for normal, combined, greasy and dry hair. It is especially recommended for those people who are struggling with fragility, damaged strands, hair loss, dandruff. Thanks to the regular use of sesame seeds oil, the hair condition will be significantly improved, the loss will stop, a healthy shine will appear, and the influence of negative factors on the hair will be significantly minimized.
Sesame seed uses in cooking
It is sometimes recommended to consume sesame seeds in their raw form, for example, if you need to sprinkle it on a salad or put it on baking. To preserve all valuable properties of the seed, try to add them closer to the end of the cooking process.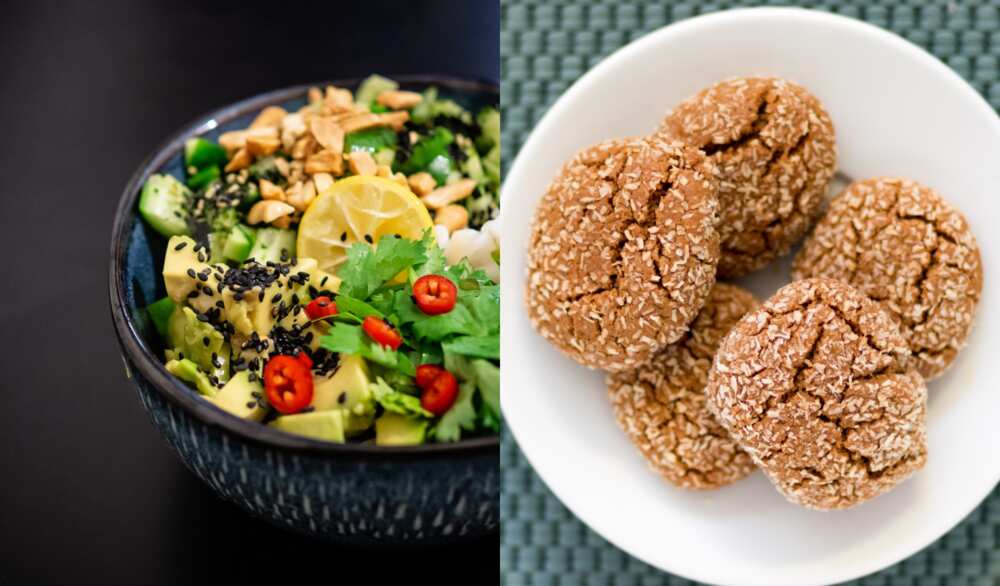 READ ALSO: Health benefits of pepper fruit
If the seeds are bought raw, they are often fried in a pan and added as the seasoning. Frying should not last more than a few minutes, and during this time it is necessary to mix the seeds regularly. As a result, they should have a pleasant aroma and become darker.
However, note that if the seeds become completely dark and have an unpleasant smell, then you have burned them and you definitely should not use them. You can not use them, because they have become extremely harmful.
One of the most popular healthy sesame seed recipes is a paste made from them, and it is called tahini. It is considered to be a more useful alternative to the famous peanut butter and many other nut-based pastes. Also, many other exciting dishes can be prepared with tahini as a primary ingredient. So, let's find out how to make this fantastic food at home.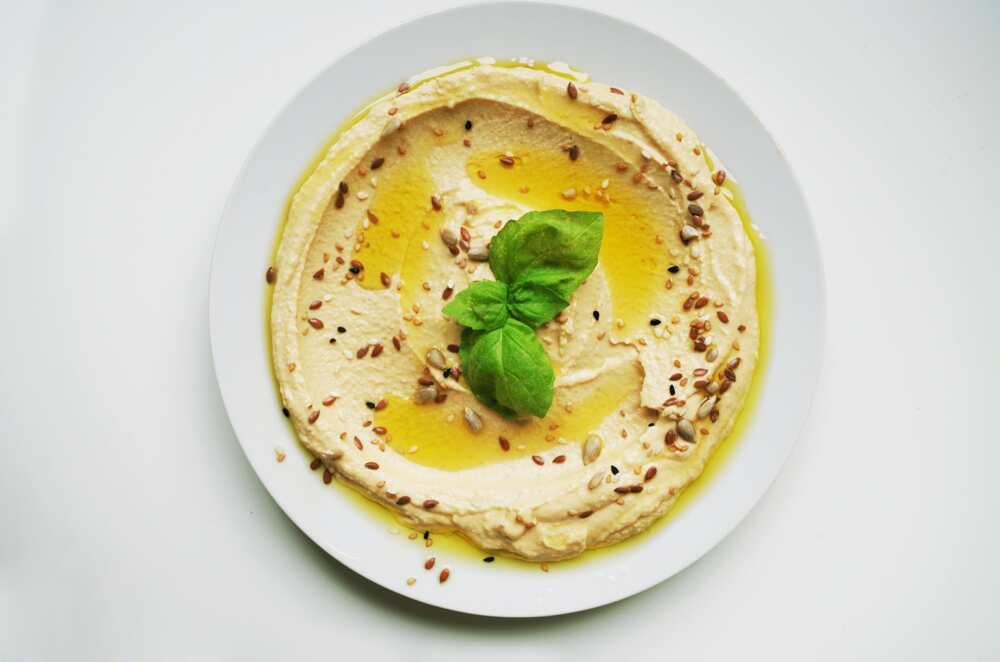 READ ALSO: Miracle seed benefits you should know
The list of ingredient for tahini is quite humble. All we need is:
sesame seed - 100 g;
refined vegetable oil - 15 ml.
Now, let's proceed to the preparation itself. The process of cooking is also very simple and will not take you much time. Let's see what we need to do:
Take 100 grams of sesame seeds. Put them in a dry frying pan and cook on high heat until lightly golden color.
When the seeds have a pleasant smell (after 5 minutes), remove them from the heat.
Pour the sesame into a plate to cool it. After that, place it in a blender container.
Beat sesame seeds at high speed with blender for a minute. Soon the oil will come out, and the grains will stick on the walls of the bowl.
At this point, you need to pour a tablespoon of vegetable oil into the mass. These proportions are very important because otherwise, you will not be able to get a uniform, sticky paste.
Beat the tahini with blender for another 1-2 minutes.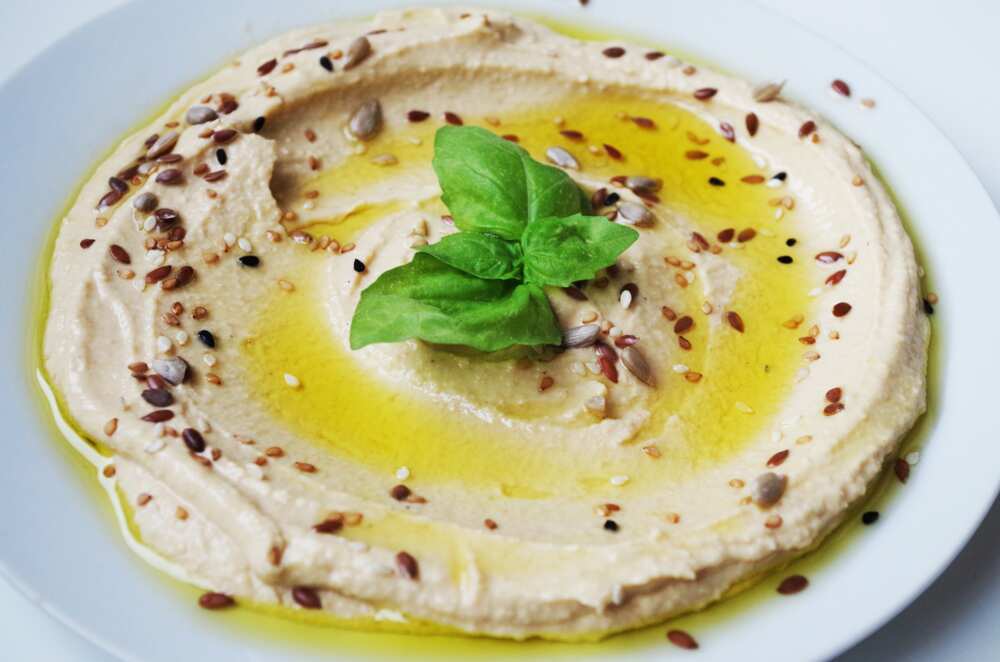 Now pasta is ready, and you can add it to many dishes. Homemade tahini can be stored for a long time because there are no perishable ingredients in its composition. But still, it is better to put a paste in the fridge. If you follow the recipe, tahini will be tender, creamy and uniform. Then you can add spices (lemon juice, salt, garlic, pepper, etc.) or mix with sugar, honey or syrup. In any case, it will be delicious.
In conclusion to the article, it can be noted that sesame seed is good for human health, while sesame seeds have few contraindications and a lot of useful and remedial properties. The main thing to know is the amount of consumption. We hope that it was helpful to you and you found a new way to vary your healthy diet and beauty care routine.
READ ALSO: Avocado oil uses and benefits