Tigernut flour: health benefits, how to make, recipes
How much do you know about tigernut flour? And do you know all about its beneficial properties? In this article, we will tell you why this nut and its powder are very useful and share with you a couple of recipes that feature tigernut flour.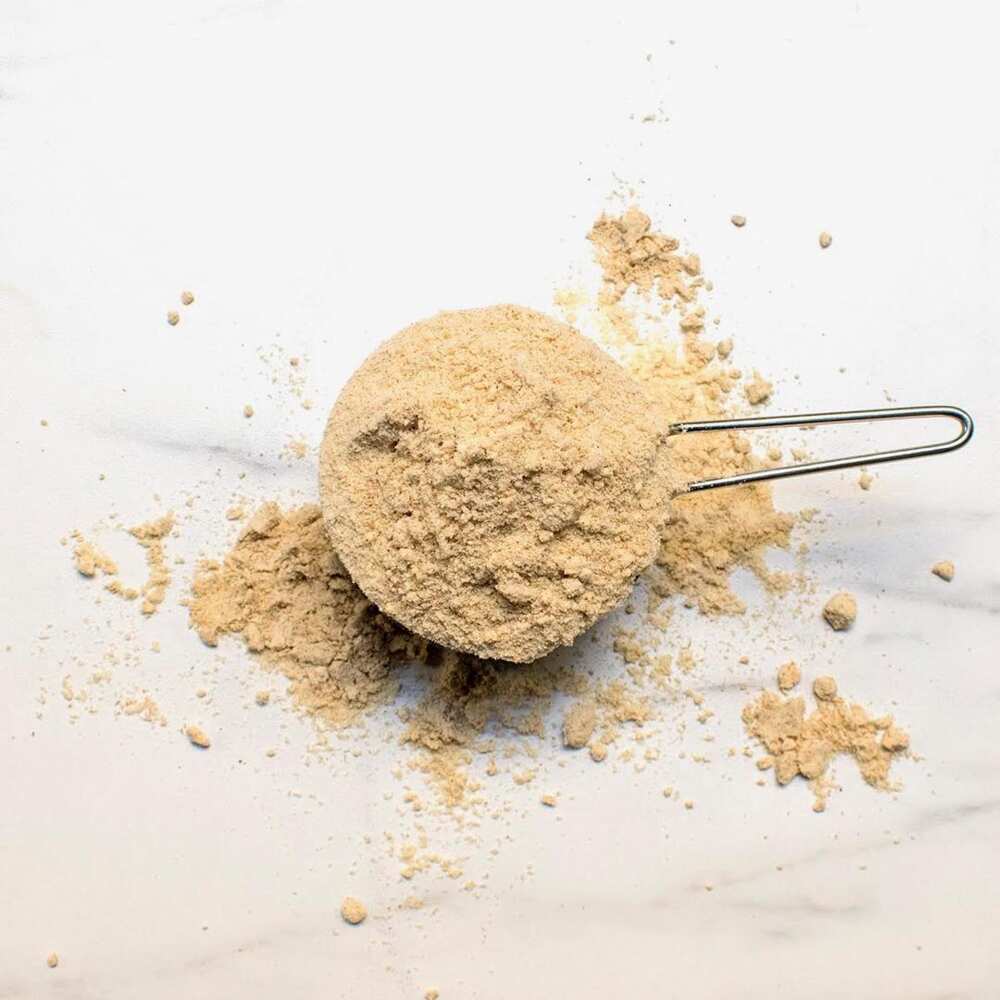 Tiger nut is a plant that mainly grows in Africa. It is very beneficial, and Africans very often use it in the form of flour. We are going to tell you about the health benefits of tiger nuts, how to make tigernut powder, and recipes in which it can be used.
Health benefits of tigernut flour
The advantage of this plant is that with the proper cultivation of it, it gives an abundant harvest and at the same time enriches the soil on which it grows. And if you study it more carefully, you can find that it contains many microelements such as magnesium (calms the nervous system, improves mood), iron (takes an active part in the production of haemoglobin, which delivers oxygen to the tissues), and calcium (strengthens bones, teeth, nails and the body).
The benefits of tiger nuts are quite diverse. In addition to the high content of microelements, tiger nuts contain many vitamins, especially C and E, and therefore they strengthen blood vessels and are an effective antioxidant. Also, this nut is very rich in proteins and good fats.
Tiger nut contains plenty of vitamin B, which is very useful for healthy skin, hair and nails. Besides, tiger nut contains natural protein, as well as starch and sugar, which make it exceptionally nutritious. It is a completely healthy diet, prepared for us by nature.
Uses of tiger nut and flour
READ ALSO: 5 Nigerian ketogenic recipes
Uses of tiger nut are very different. The benefit of grounded tiger nut is almost impossible to overestimate. It is used in complex treatment and prevention of many diseases.
Adding tiger nut to your diet strengthens the immune system and enhances the body's energy. Tigernut improves brain activity and increases efficiency. With its help, a person becomes stronger and more enduring. Doctors recommend daily use of tiger nut to people who have diabetes because it helps reduce blood sugar levels.
Tiger nut cleans the body and removes radionuclides from it. A decoction of rhizomes of tiger nuts is an effective remedy for a toothache. To enhance the effect of rhizomes, you can grind and rub the gums with flour.
Tigernut flour has a unique sweetish taste, to which people have found typical application in different areas. Now, tigernut flour is used actively for the preparation of confectionery products, flakes, cereals and baking in general due to the high content of nutrients for the body.
High natural sugar content in the nuts makes flour an ideal product for making the most incredible desserts. Since this tigernuts powder has a unique sweetish taste, it allows reducing the amount of sugar added to the dough. This feature prevents sweets from being so high-calorie.
How to make tiger nut flour
Some people do not like to buy ready-made flour so that you can make it at home. For this, dried nuts must be grounded to the state of powder. The easiest way to do this is to use a coffee grinder. It quickly grinds small nuts into powder.
Of course, you can choose the easiest way and buy the four at the store. But the purchase of the ready-made flour cannot replace freshly grounded one. With it, pastries turn out airier, and sweets become tastier as well.
Tigernut flour recipes
It is easy to make any baked desserts or various sweets from tigernut flour. We will offer you two tasty recipes. One will tell you how to cook delicious halva, and the second will show you how to make tigernut flour cookies.
Homemade halva
Ingredients:
1 cup of roasted tigernuts;
2/3 cup of sugar and wheat flour;
1/3 cup of milk;
3 tbsp. of any vegetable oil;
cinnamon, vanilla (optional).
Recipe:
Grind roasted tiger nuts with a blender or a coffee grinder.
Mix wheat and tiger nuts flour.
Add sugar, cinnamon and vanilla to the milk and let it simmer for a couple of minutes.
Next, put it all together, mix well.
Now you need to form briquettes. Voila! Tasty and soft halvah is ready.
Tiger nut flour cookies
Ingredients (for 15 servings):
1 egg white
85 gr. tiger nut flour
85 gr. powdered sugar
Recipe:
Mix powdered sugar with tiger nut flour in a bowl and mix well.
In another bowl, whisk egg whites until they become fluffy. You can do this with a mixer.
After that, add a mixture of flour and powder to the whisked egg whites and mix everything thoroughly. You will get something like dough.
Sprinkle some flour onto the counter and roll out your dough.
Cut it into desired shapes and lay the future cookies on the baking mould.
It is necessary to sprinkle your future cookies with powdered sugar additionally and bake them for 15-20 minutes in the oven at 180 degrees.
When the cookies are ready and completely cooled, you need to store them in a plastic container with a lid. This action will help them to stay crispy. Bon appetite!
As you can see, tigernut flour and the nuts themselves are very useful. Now when you know more about this wonderful product, go ahead and try out some recipes with tiger nuts powder. However, keep in mind that tiger nuts are very high in calories. Be healthy!
DISCLAIMER: This article is intended for general informational purposes only and does not address individual circumstances. It is not a substitute for professional advice or help and should not be relied on to make decisions of any kind. Any action you take upon the information presented in this article is strictly at your own risk and responsibility!
READ ALSO: Simple cupcake recipe for beginners
Source: Legit.ng