How to grill chicken - easy recipes
Chicken is one of the most common types of meat, but do you know how to grill a chicken to make the meat taste incredibly? Almost everyone has his own recipe of how to cook this meat, but we will be happy to share with you our easy recipes that will make this dish even tastier. Well, keep reading, make notes, and enjoy the final result!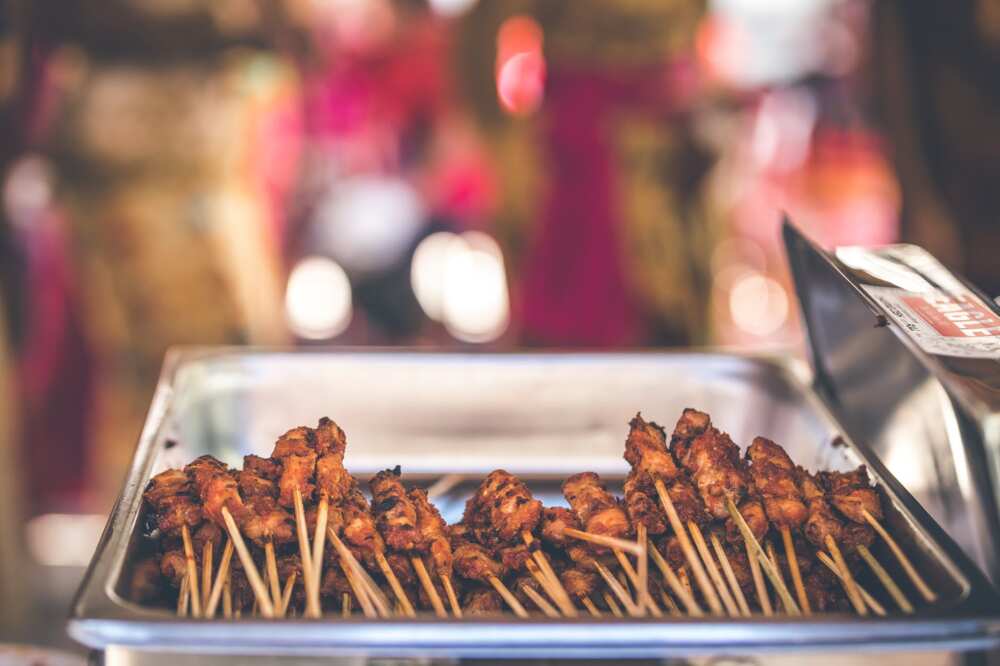 Cooking a chicken is not a complicated process, but it's never enough to only find a recipe. The main thing is to choose the right ingredients and first of all, the chicken meat itself. After you have selected good meat for your culinary masterpiece, you can safely begin to prepare it. Let's first start with the recipe, where we are going to grill the chicken in a pan. The next method will be about how to grill chicken with oven. Let's get started.
Recipe 1: How to grill a chicken on the pan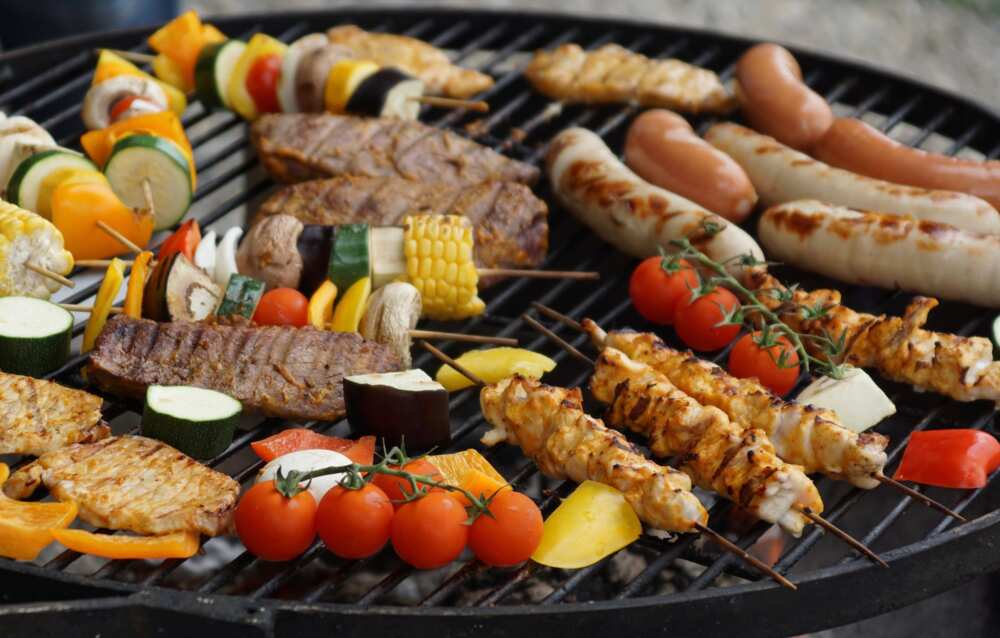 READ ALSO: Easy Nigerian pancake recipe to start your day
We associate barbecue with the summertime. However, why should we wait for so long if tasty,grilled chicken can be prepared ll year round? We want to propose a great recipe for delicious grilled skewers right at home. The main ingredient for this dish is chicken breast.
Ingredients
2 pcs. of chicken breast fillet;
2 red onions;
2 tbsp. liquid honey;
3 tbsp. mustard;
1 tbsp. cooking oil;
1 tsp. sweet paprika;
1 pinch of salt.
Method
You need to mix the honey, mustard, salt, sweet paprika, and butter in a bowl. Mix everything thoroughly.
Cut the fillet meat into cubes and chop the onion. After that, you need to add onions and the chicken in the finished marinade.
Mix well all the ingredients. After that, cover the bowl with plastic wrap and put it in the refrigerator for half an hour.
After some time, you need to get the meat out and string it with onions on wooden skewers.
Preheat the grill pan(previously added 1 tbsp of vegetable oil to it). Cook until the meat is ready. Enjoy your meal!
Now you know how to make grilled chicken very easy if you have a grill pan. You can add ingredients according to your taste. Do not be afraid to experiment, because you can quite suddenly get a culinary masterpiece.
Recipe 2: How to grill a chicken in the oven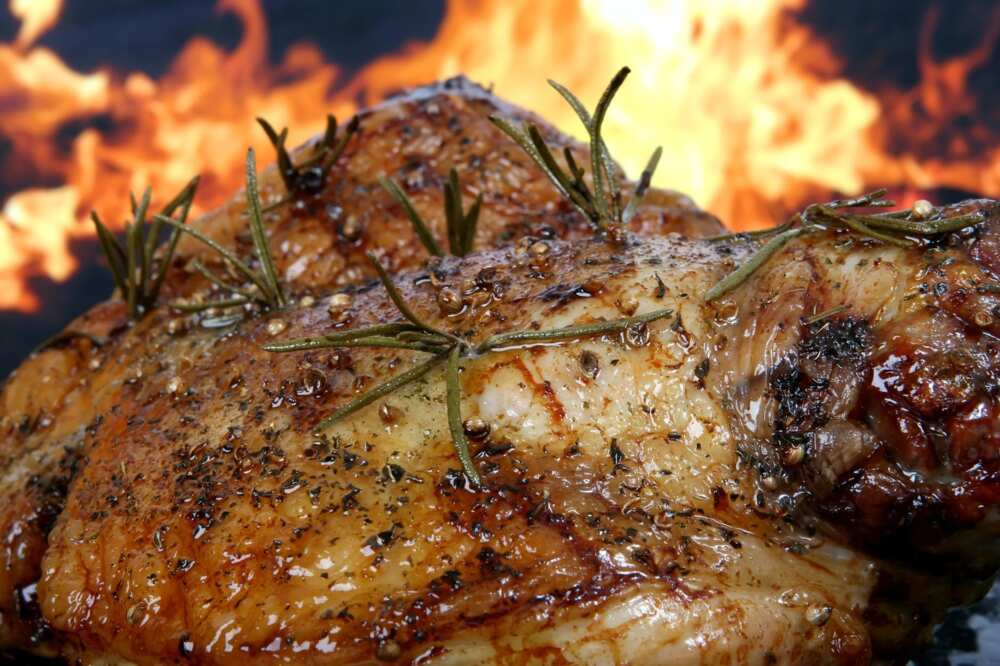 Remember: For this method, you will need to have a special function in your oven that is called "grill" and the necessary tools. Usually, they are already sold with a stove, so you need to find them.
Some people like to cook meat dishes from its parts. Others, on the contrary, prefer to bake the whole chicken. We have prepared a reasonably simple recipe for unreal tasty meat. Try it, and you will not regret it. If you don't like to cook the whole chicken, you can grill it in the oven in parts as well, it is all up to you. You can always experiment with any recipe to your taste.
Ingredients
1 chicken-1.5 kg
4 cloves of garlic
2 tbsp. of olive oil
2 tsp. of ground paprika
1 tsp of dried basil
0.5 tsp of black pepper
Method
Crush the garlic. Mix it with basil, paprika, salt, and pepper. Add olive oil to the seasonings and mix thoroughly.
Before cooking, you need to wash the meat thoroughly. Blot the meat with a paper towel to reduce the excess moisture.
Rub the whole meat inside the quick marinade which we have already prepared.
Put the chicken in a buttered baking dish, breast upwards.
Rub the marinade on the surface and let it marinate for an hour.
Bake the meat using the grill function in your oven until it is ready.
We have prepared two especially simple grilled chicken recipes for you. We did not add various sauces to the methods but decided to focus on herbs and natural spices. They will help you to make delicious dishes.
Recommendations about how to choose good meat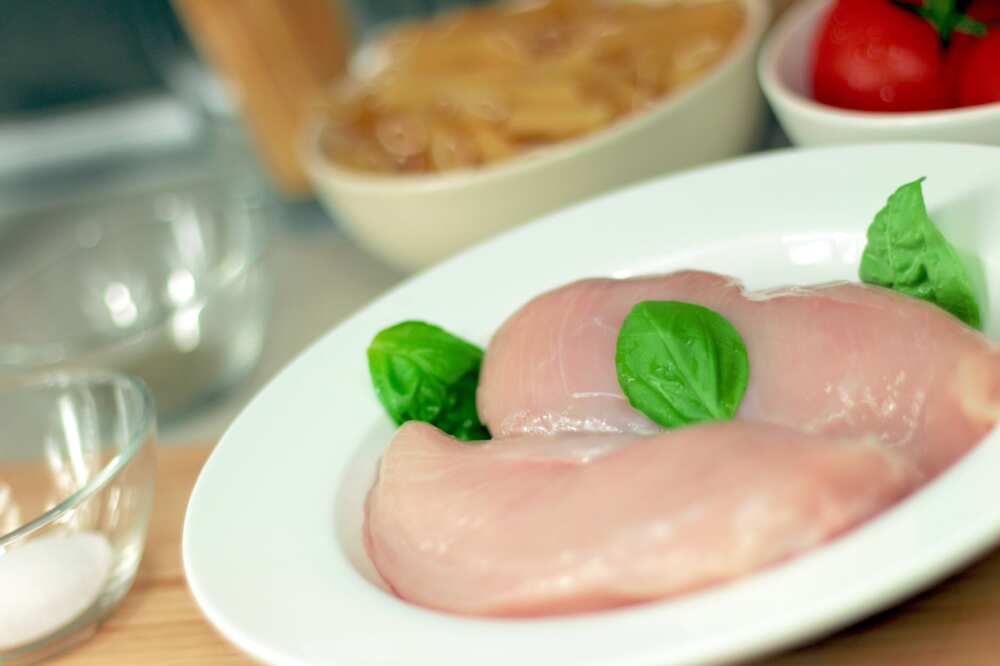 There is a considerable amount of recipes on how to cook meat. According to some recipes, you roast it in a frying pan, and according to others, it should be baked in an oven. But the first thing to start with is to choose the right meat.
Follow the next tips:
The first thing you should pay attention to is the colour of the flesh. It cannot be yellow or bluish tint. Choose the meat of the pale pink colour.
Check if there is no plaque on the flesh. Good chicken should not have any plaque on it. And the skin should be dry and clean.
Press down the chicken and check how quickly it returns to its previous form. Fresh meat is firm.
Check whether the meat smells good. Any bad odour is a bad sign. You should restrain from buying this chicken, try to buy fresh meat in another place if possible.
Now you know how to choose good meat and two easy but tasty recipes on how to grill chicken on pan and in an oven. Bon appetite! Feel free to share your delicious recipes with us in the comments section below.
READ ALSO: How to cook basmati rice
Source: Legit.ng