Do you know what foods to eat during pregnancy in Nigeria or any other country? The food you usually eat might not be good for you during pregnancy. For that reason, we have compiled some foods you should consider adding to your diet while you are expecting.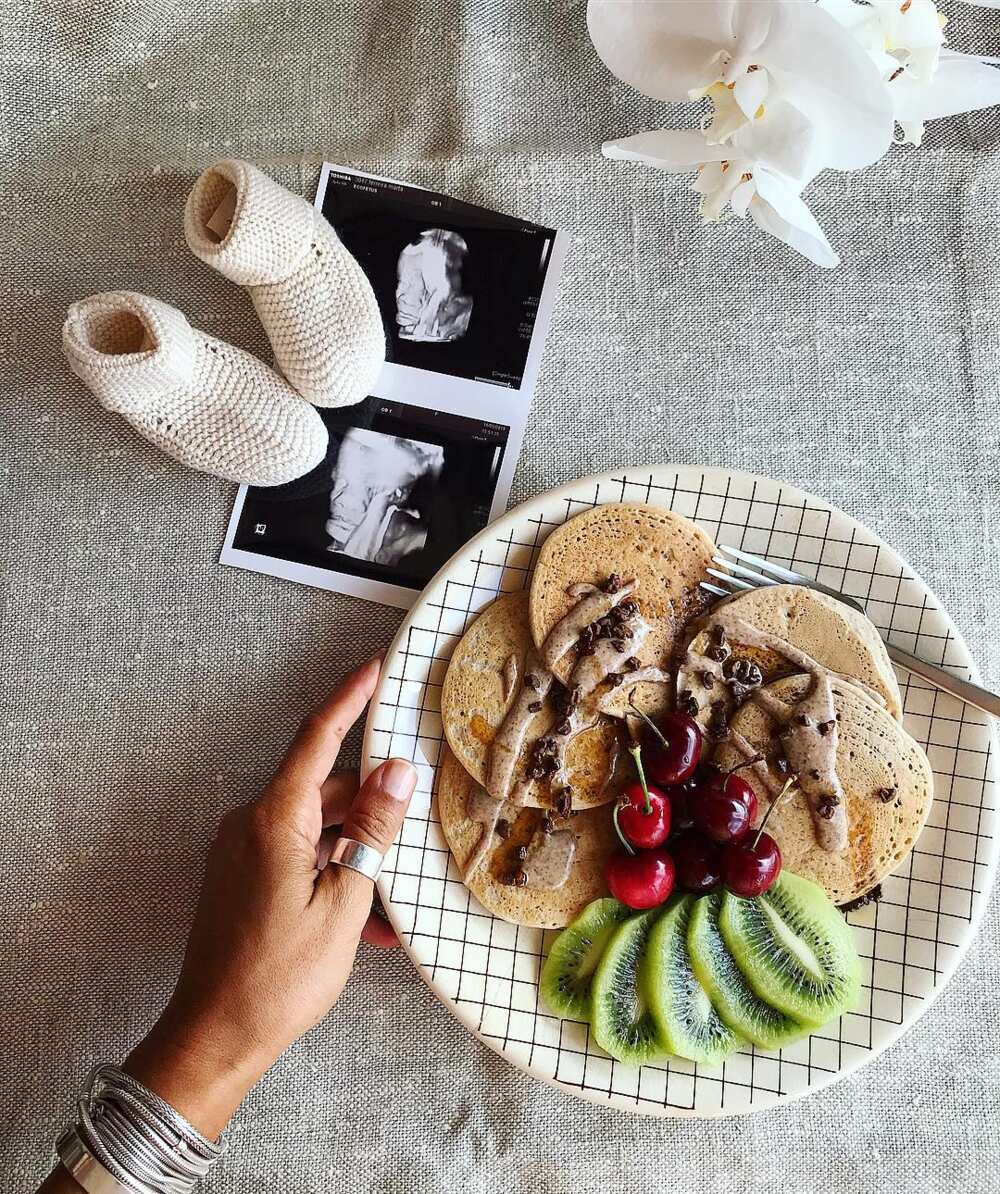 All the fears and concerns women have during pregnancy are related to the growing child, as it should receive all necessary vitamins and microelements to avoid developmental problems. If you listen to doctors and nutritionists on the perfect diet for expecting mums, the uncertainty of what to eat and the fears of your baby getting hurt by your cravings would be alleviated. Legit also have compiled for you the list of top foods to eat during pregnancy.
Recommended foods to eat during pregnancy in Nigeria
The best food for pregnant women should contain the following elements:
proteins;
vitamins;
micro and macro elements;
carbohydrates;
some types of fats.
According to this list, a pregnant woman should choose the food full of these elements, especially of the first three. The protein is the primary building material for new cells and should be the basis of pregnancy nutrition. The highest level of protein is in non-fat milk and other dairy products, as well as in fish and meat. Give preference to chicken meat, not to sausages and hams. Vegetable protein is also allowed: eat more nuts and legumes.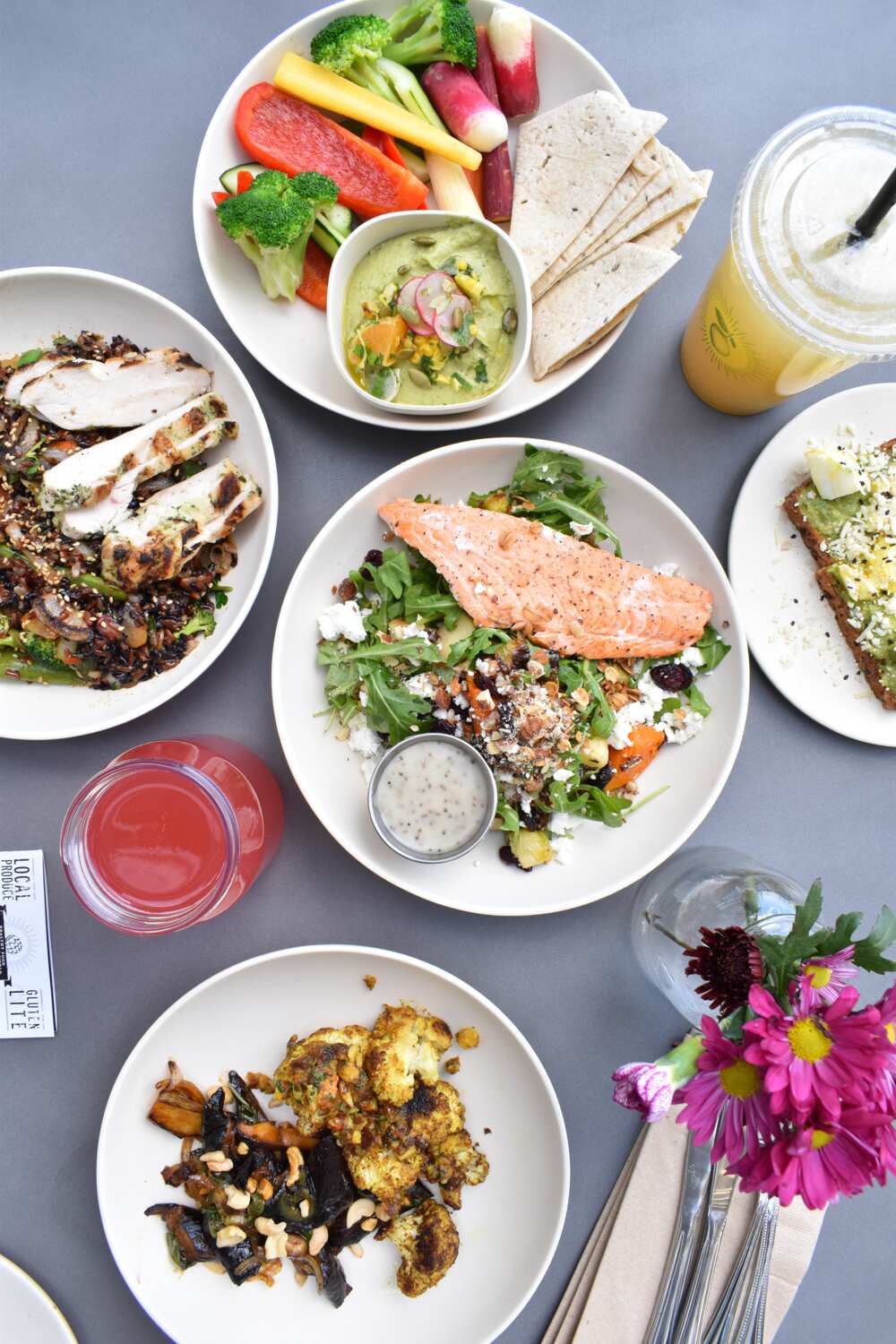 Vegetables must make up more than half of the daily diet because they are the source of cellulose, fibre, pectin, vitamins, and microelements. Plants improve the process of digestion and the work of the gastrointestinal tract. When metabolism is proper, all elements will get to the child. It's recommended to eat vegetables four or five times per day, whether raw, steamed, as different kinds of soups or as salads.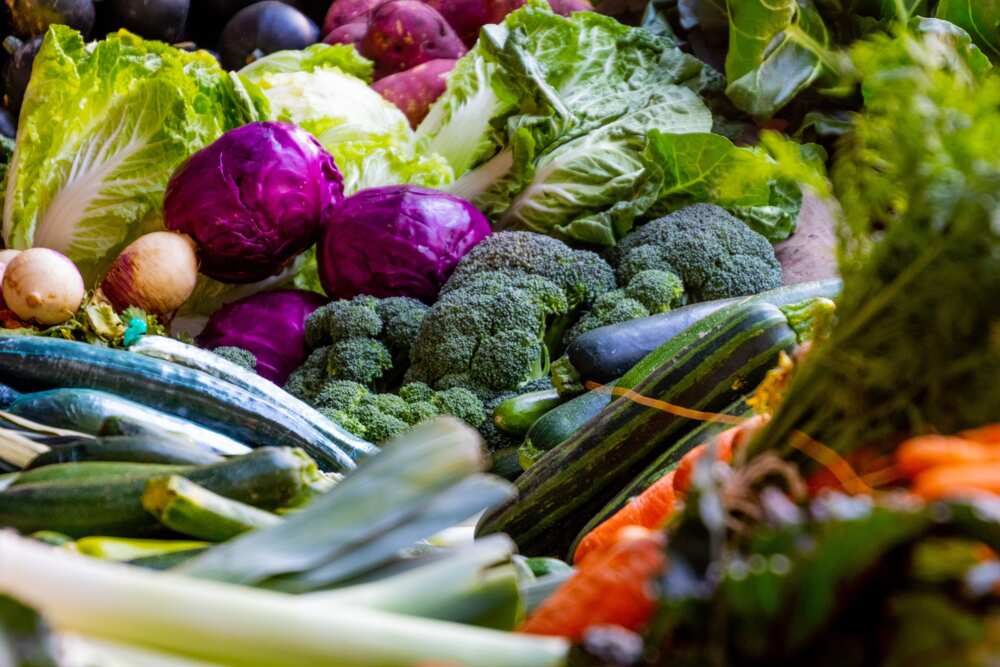 READ ALSO: Nigerian food time table for healthy pregnancy
Any amount of vegetables should be at each meal, especially it concerns meat; green vegetables help to digest and split meat faster. Eat more cabbage, carrot, lettuce, salad, cucumbers every day. The same is true for fruits for pregnant women.
Don`t forget about cereals and porridge, but choose the natural oatmeal, not the quick-cooking products. Their advantage is the long-lasting digestion, which provides a sense of satiety for a long time.
Upon a detailed examination of the composition of products, it becomes clear that foods to eat during pregnancy are almost the same ones we eat in everyday life. Pregnant women should only avoid alcohol, trans fats, enormous portions of coffee and excessive sweets.
Best fruits for pregnant women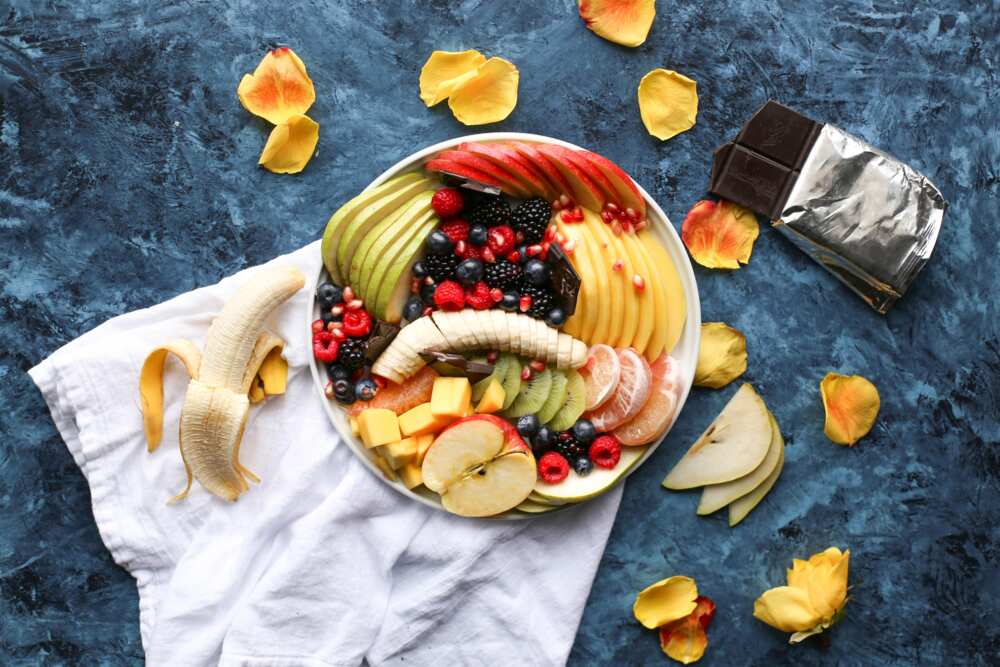 Fruits are also the basis of a pregnant woman's nutrition. If the amount of them is average, there is no need to buy additional vitamin and mineral complexes. Nigerian women have a wide choice of fruits to eat during pregnancy, and you need to choose the healthiest.
There is an opinion that local fruits are better for organism than the ones transported from other countries. Bananas sometimes are considered the best, because they give you energy and contain a lot of potassium, which is necessary for firm bones. Also, among the fruits allowed (and even recommended) for pregnant women are the following:
guava;
avocado;
apple;
apricot;
mango;
pomegranate;
strawberry.
Each of these fruits is necessary for a woman and her future child. In principle, it's possible to eat all the fruits. But you should be more cautious with citrus fruits. They have a high level of acid and can cause harm to the mother's stomach and baby. But if you can't live without tangerines, lemons, and oranges - make a fresh juice of them and dilute it with water or add sugar.
What to eat during early pregnancy?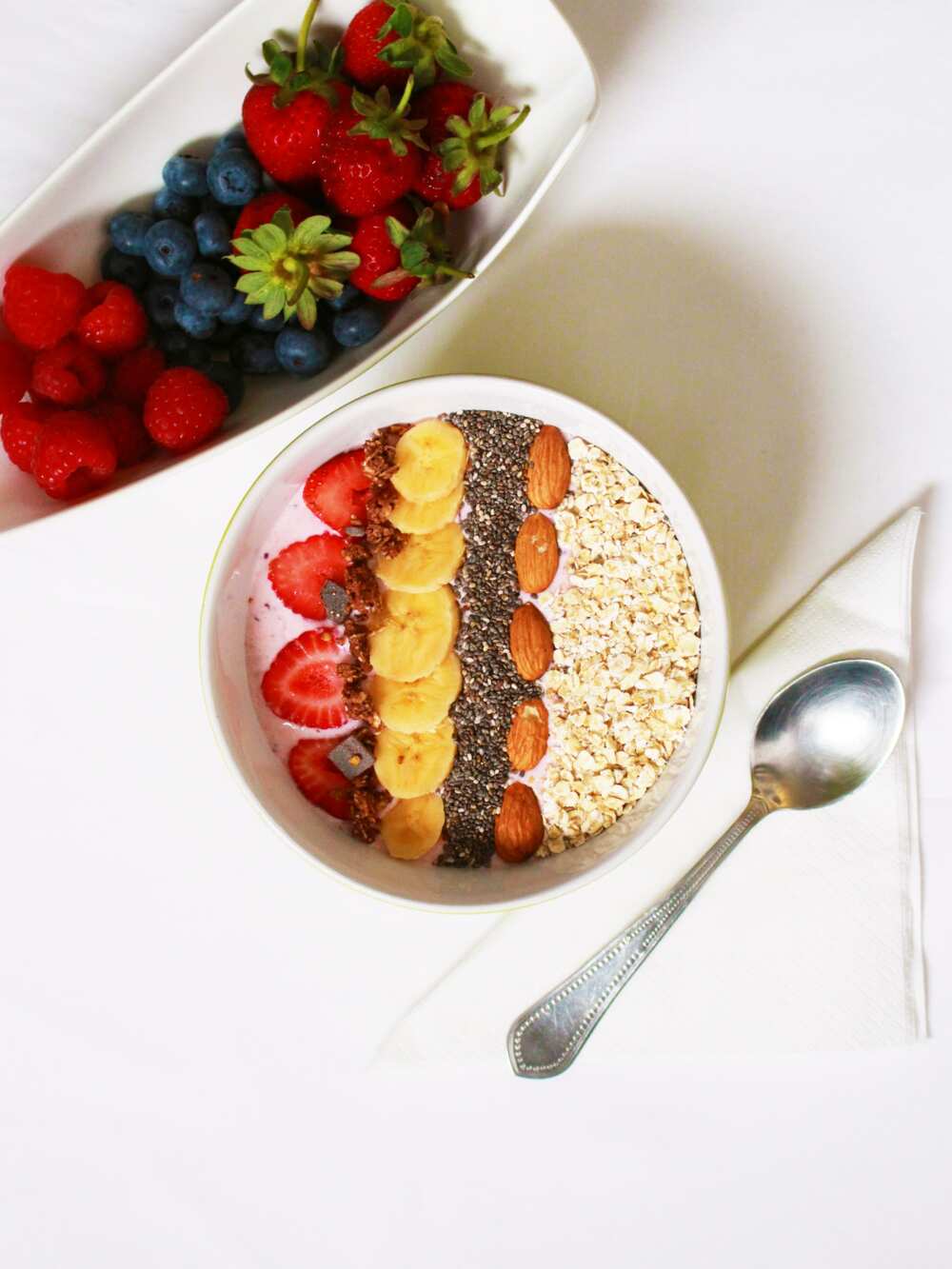 It's the most crucial time of all because now fetus needs the nutritional elements more than any other time. But at the same time, the majority of women have toxicosis and can't look at food without getting nauseous.
In the first month, a woman should eat 5-6 times per day, drink more water and avoid unhealthy junk food. To support the average level of folic acid, expectant mothers should include green leafy vegetables and legumes in their diet. Dairy products such as milk, cheese and yoghurts should be at the top of the list. Doctors recommend to eat more whole-grain products, nuts, fish and meat, fruits and vegetables, and early pregnancy won't be as troublesome.
Every woman understands that pregnancy is the most important and at the same time the hardest time in her life. But if you follow the doctor's advice and keep to a healthy diet, these times will be the happiest for you. So consider our tips on foods to eat during pregnancy in Nigeria if you want to stay healthy during this challenging but rewarding time. That said, always contact your doctor before making drastic changes to your diet.
READ ALSO: Nigerian fruits to avoid during pregnancy