How to get smooth skin: best home remedies
Many girls dream of smooth and soft skin, but the question of how to achieve this, often remains open, and different ladies solve it in their own way. If you want to know how to get smooth skin using the best home remedies you have chosen the right post. All you need is to spend some time to read the post below and make the notes if necessary.
Skin types, as we know, are different, but each lady would like to have velvety and delicate skin at any age. Many women all over the world choose for skincare purchased products namely creams, gels, lotions, scrubs, and masks, and this is great because good cosmetics can keep the skin beautiful and smooth for a long time.
Secrets of the smooth skin
It is not so easy to find and buy high-quality cosmetics that will have a natural composition, will have an excellent price, and work perfectly on your face and body. Unfortunately, very often chemical components and even outright fakes are hidden behind the bright and beautiful packages. And if the product is really of high quality, it may cost you not one thousand of Niara.
Using home remedies for smooth skin, you will know all the ingredients you put on it, your wallet will not suffer, and the skin will always be fresh and velvety.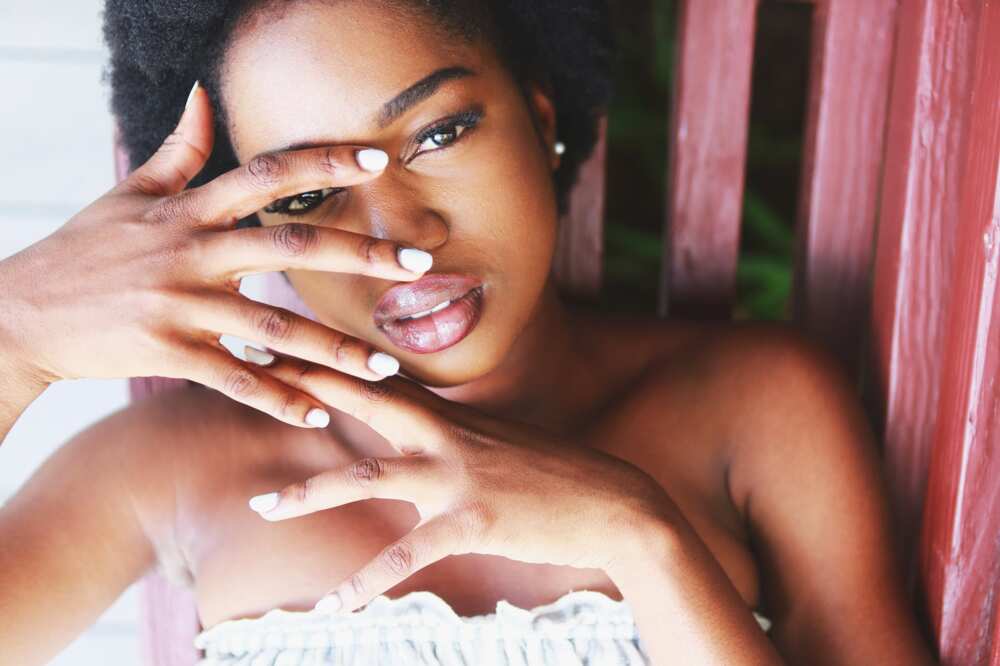 READ ALSO: Essential oils for skin lightening
So, we have decided to divide our post into two parts, in the first one we will tell you about the best home remedies for smooth skin on the body and in the second one — for the soft skin on your face.
How to get smooth skin on the body
Is your skin on the body usually rough, especially during the dry months of the year? The age and other factors affect it. Do you want to get smooth skin like silk? Keep reading this article and find out what home remedies will be the best for your body, what products and treatments to use to stay healthy and look healthy.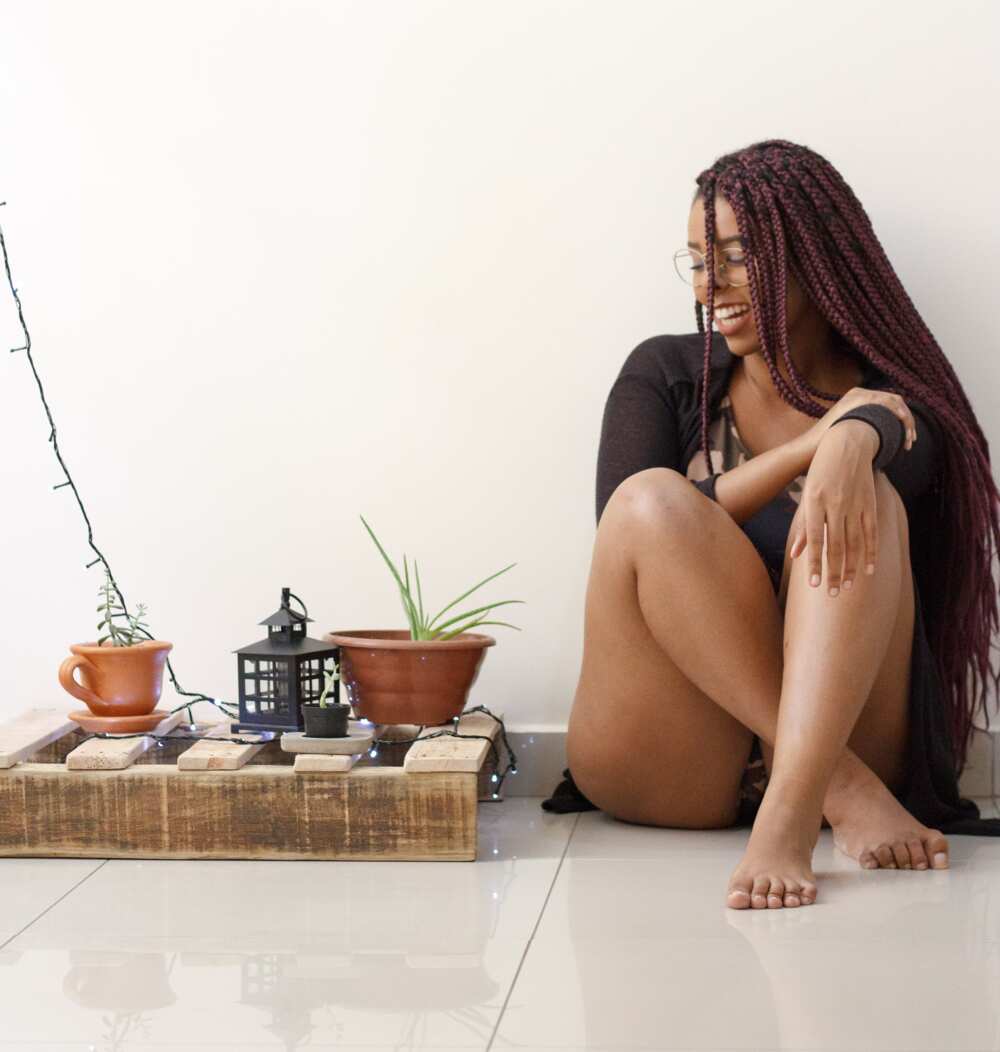 1. Dry massage
Try using a dry brush. The skin is often become rough and loose due to the accumulation of dead cells on it. Dry air dehydrates the upper layer and causes sloughing. So its structure becomes less smooth. Cleaning off the dead skin cells will immediately make the skin softer, and since this technique improves blood circulation, it also will make it soft.
You can buy a dry brush at the cosmetics shop or a phаrmacy. Choose a brush from natural fibres. Natural fibre has a softer effect, so you should avoid plastic bristles.
Brush and skin must be completely dry. Brush all parts of the body. Clean your skin with quick movements, starting from the toes and moving up. Focus on the driest areas. The procedure will take about five minutes.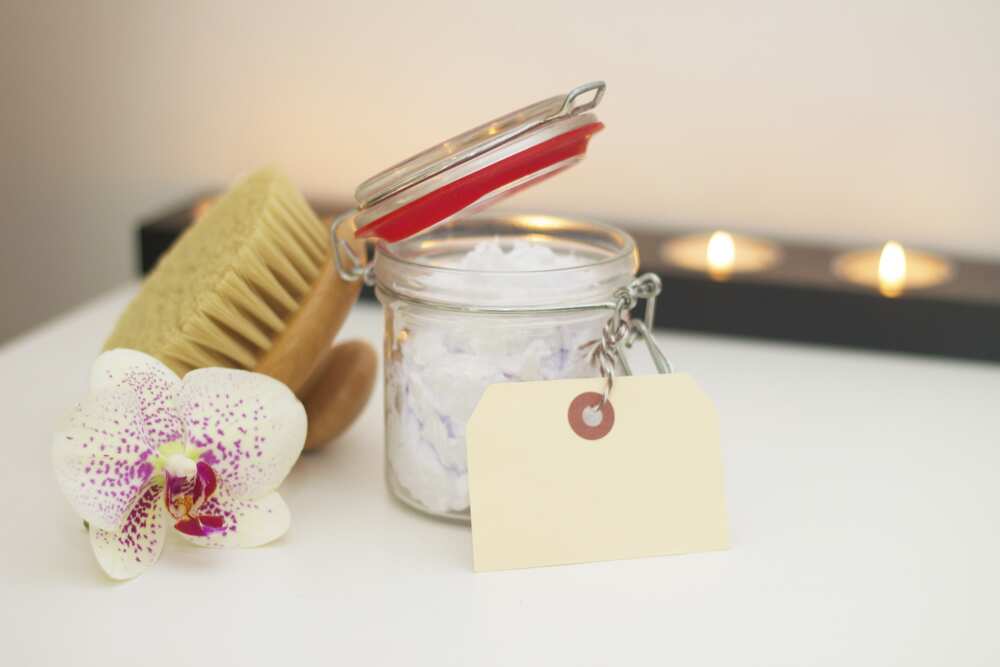 2. Use exfoliating scrub
Scrubs are usually made from salt or sugar and a moisturising lotion. Peel off your body with a scrub during a shower or bath, rubbing it with scrub. Sugar or salt will remove dead cells without scratching or causing other harm.
Use scrub once or twice a week for a better result. Do not use the product too often, as this can make your skin too dry. The scrub not only removes dead cells and dirt but also cleanses the skin from natural fat, which can also cause dryness.
You can buy a ready-made scrub in a drugstore or a cosmetics store, but it is also effortless to make it with your own hands. We have prepared for you the following homemade scrub recipes.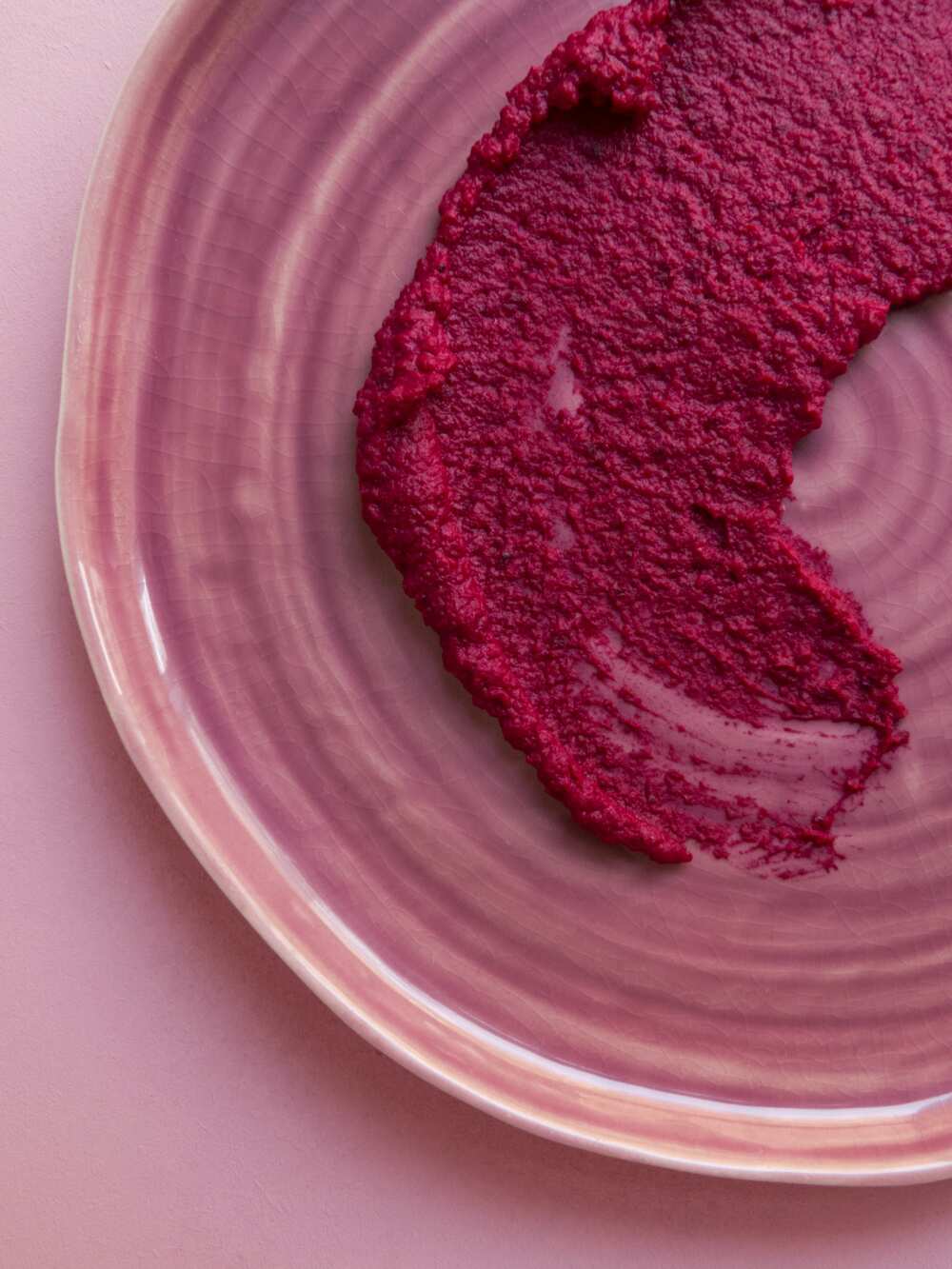 Honey and sea salt scrub:
Ingredients: Two tablespoons of honey (buckwheat, sunflower), one tablespoon of sea salt, five drops of orange essential oil.
Recipe: Mix honey to make it plastic. Add five drops of essential oil, and mix again. Combine with sea salt. Then apply the mixture on the body and scrub for about 10 minutes. Wash off the natural scrub with warm water.
Result: Such a scrub is an excellent remedy that can prevent cellulite at home.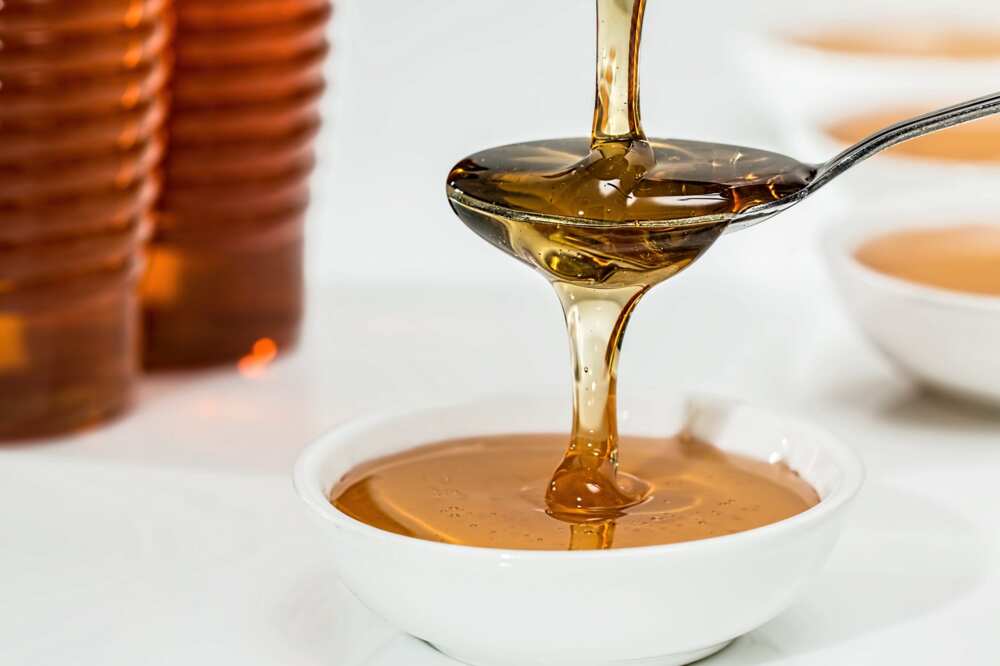 Orange peel scrub:
Ingredients: Dry orange peel. You also can choose tangerine/lemon/grapefruit.
Recipe: Take dry orange peel (you need only three fruits for one remedy). Leave the peels for seven days in a small plate at room temperature, avoiding direct sunlight so they could dry naturally. Grind dried peels to flour in a blender and dissolve the scrub with warm water. You should get a thick cream. Apply the homemade scrub on the body with massage movements, paying special attention to the problem areas namely thighs and butty. Scrub your body for about 15 minutes.
Result: This scrub can be a good remedy not only for soft skin but also as a treatment that can help you fight against cellulite. You will have rejuvenation of the skin (thanks to vitamin C, which is contained in citrus fruits), and excellent mood, because the orange smell has a beneficial effect also on emotional state.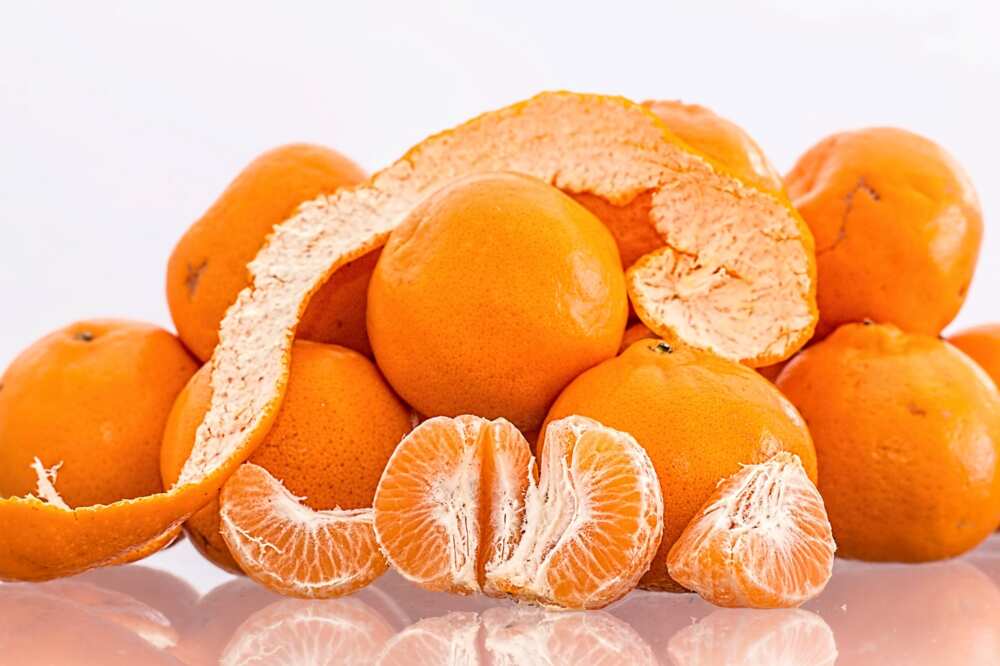 Coffee ground scrub:
Ingredients: Two or three tablespoons of ground coffee, one or two tablespoons of shower gel. If your skin is too dry and sensitive, it is better not to do this procedure.
Recipe: Do not rush to throw away the coffee grounds after enjoying a cup of the flavoured drink. Let it dry a little, then mix with your favourite shower gel. Apply this aroma mixture on the body, scrub for about 5-10 minutes, then wash it off with warm water and shower gel (coffee tends to stain the body. It also can leave stains on clothes).
Result: Your skin will become smooth, elastic, and soft. This scrub has an aqua drainage effect, which means it helps to fight excess weight.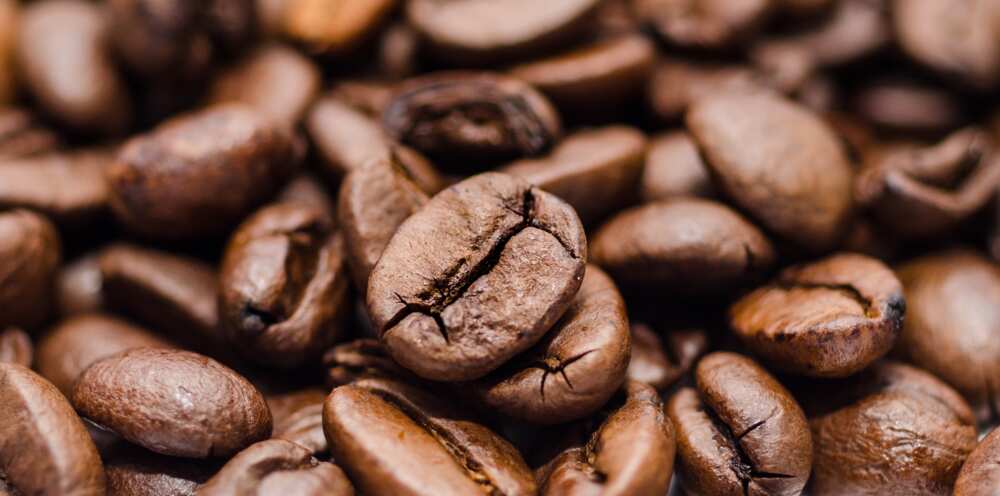 3. Shave or wax your legs regularly
If you want your legs to be soft as silk, regular shaving or waxing can help. Besides the fact that these methods of hair removal will give the skin a soft feeling, they will also remove dead cells from the surface.
Shave your legs with a moisturising lotion or shaving cream, rather than a cleansing gel, so that your skin does not become excessively dry. If you want to make it even softer, choose a wax that contains moisturising ingredients such as aloe.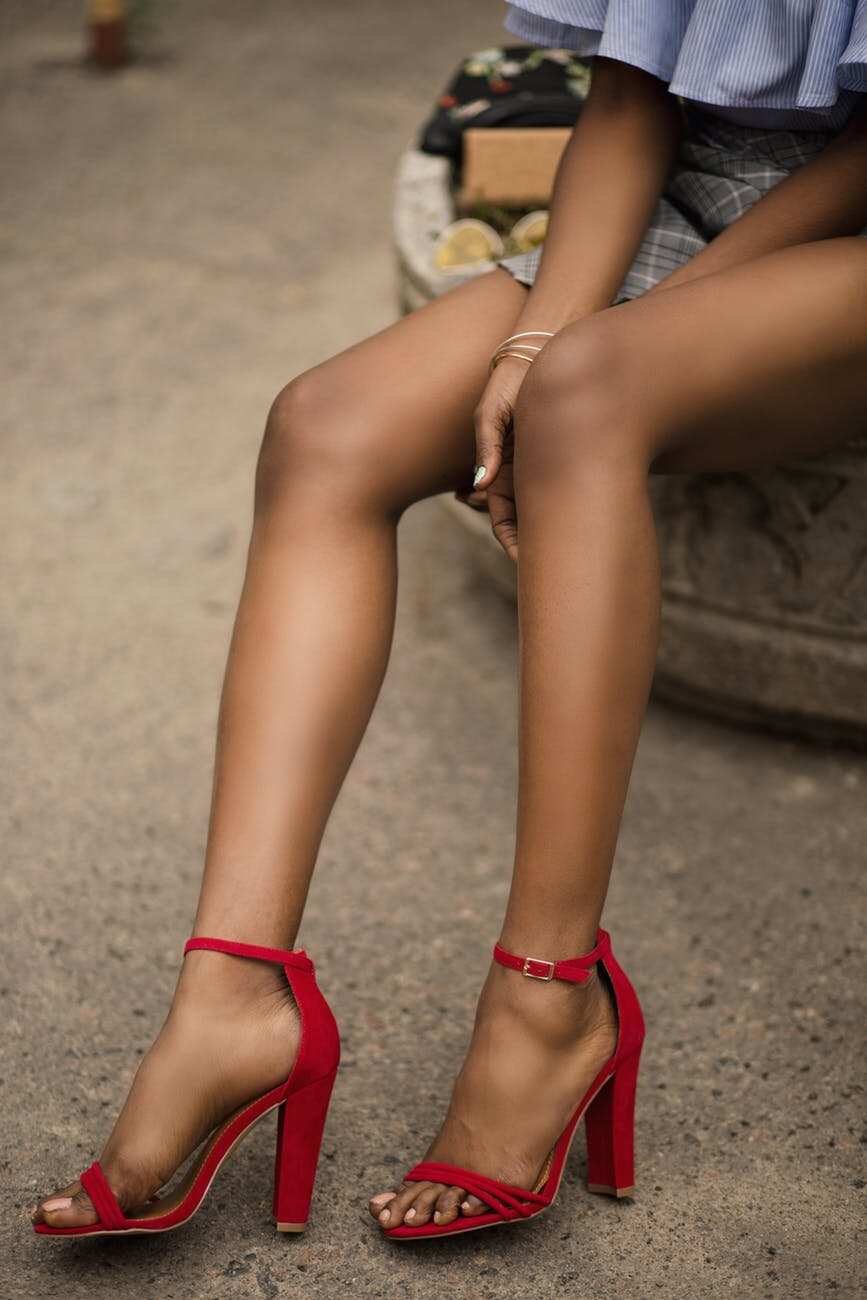 4. Try different moisturisers
Not every moisturiser can work well. You may find that even moisturising lotions for dehydrated skin may not prevent exfoliation. Try different products and find the one that suits you best:
Coconut oil should be applied evenly and will melt because of body temperature.
Shea butter is perfect for treating knees and elbows that have become hardened in the dry season.
Lanolin is a natural substance that sheep produce for soft and waterproof wool.
Aloe vera is an excellent light moisturiser for every day that does not make the skin oily.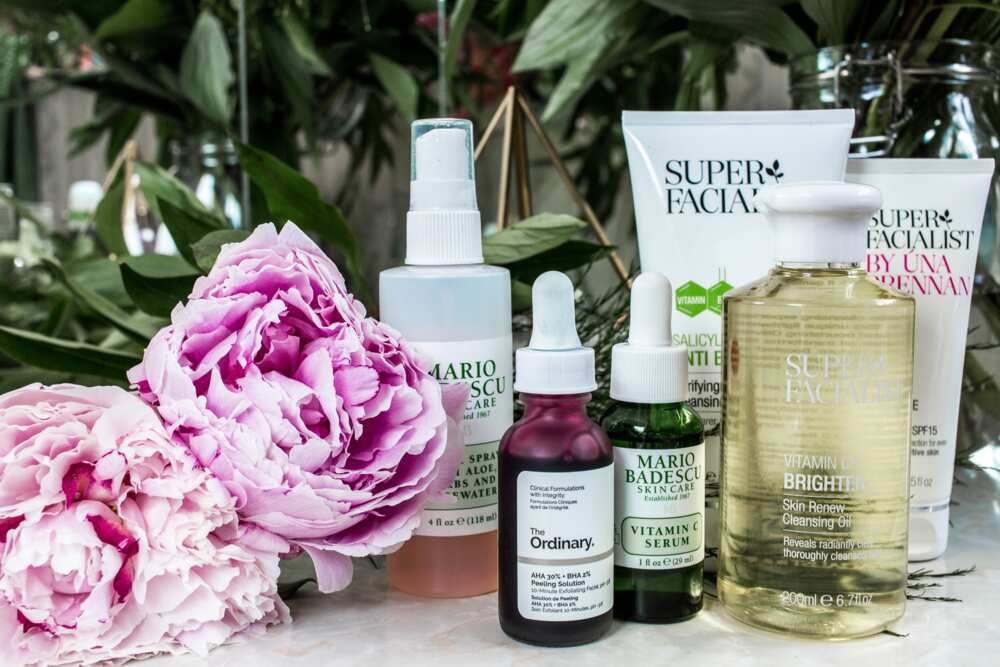 5. Baths for smooth skin
Baths can make your skin soft. Besides, they tone up and improve your mood.
Orange bath is suitable for citrus lovers. You need orange peel (3 pcs.) They should be grated and mixed with freshly squeezed orange juice (2 cups). Then add olive oil (2 tbsp), pour the mixture into the bath and mix with water. Take such a bath 1-2 times a week.
A bath with soda and fruit puree is well known among lovers of smooth and velvety skin. Take fresh fruits of various kinds (5 pcs.) They should be peeled and take off stoned, whipped in a blender, mixed with baking soda (4-5 tbsp), and pour in a bath with water. Take such a bath 2 times a week. Repeat the course if it is necessary. Such baths also help to cope with cellulite. Fruit bath can be taken for 30-40 minutes, not earlier than 2 hours after eating, but they are contraindicated in case of impaired blood circulation. Water temperature should be not higher than 36-37 °C.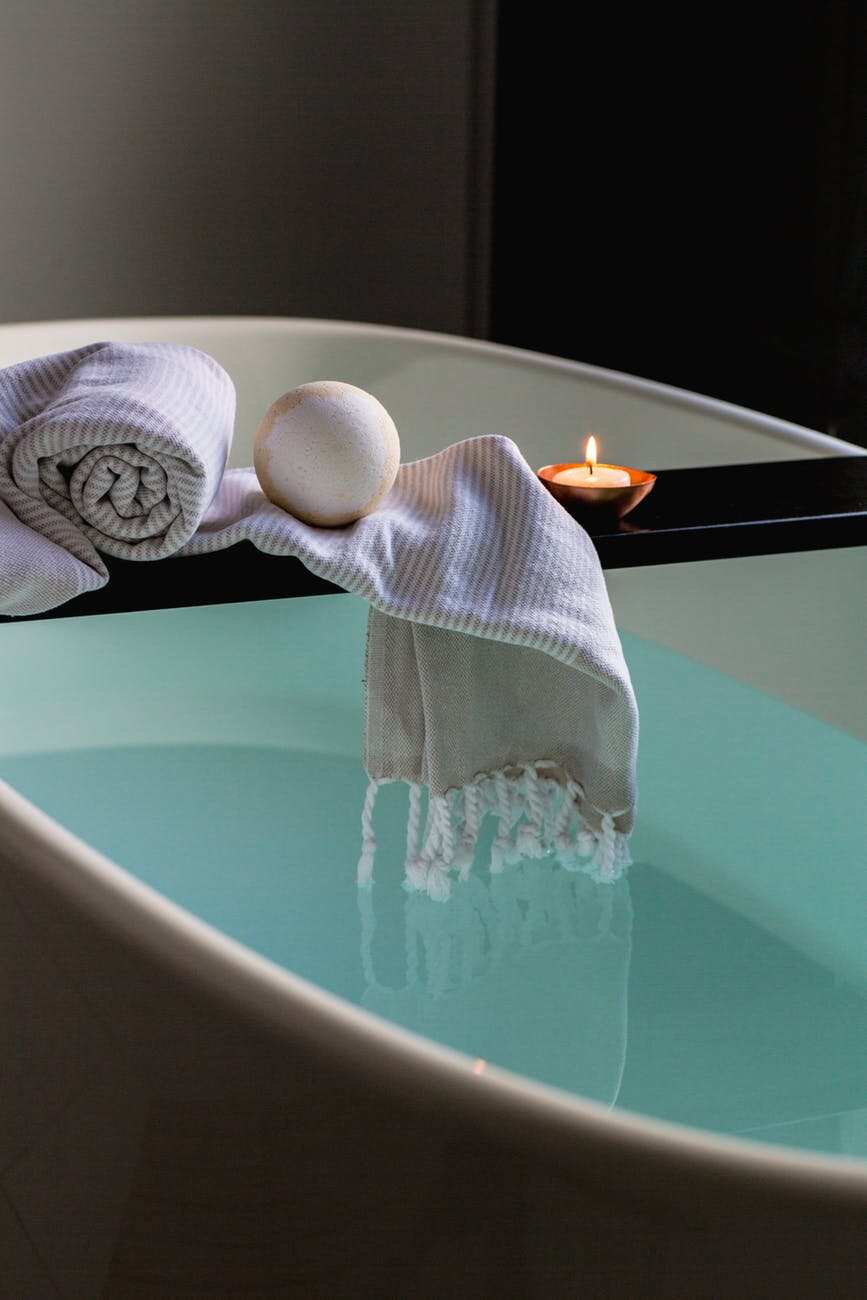 6. Proper nutrition
If you want to preserve the smooth and tender skin, then proper nutrition will be essential. You have to eat products that are healthy not only for your health but for the beauty as well, and discard those products that are bad for health and beauty.
Eat fresh fruits and vegetables as much as possible, drink freshly squeezed fruit and vegetable juices, eat whole grain cereals, natural dairy products, whole-grain bread, nuts, legumes, seafood, fresh fish and lean meat, natural vegetable oils, and animal fats.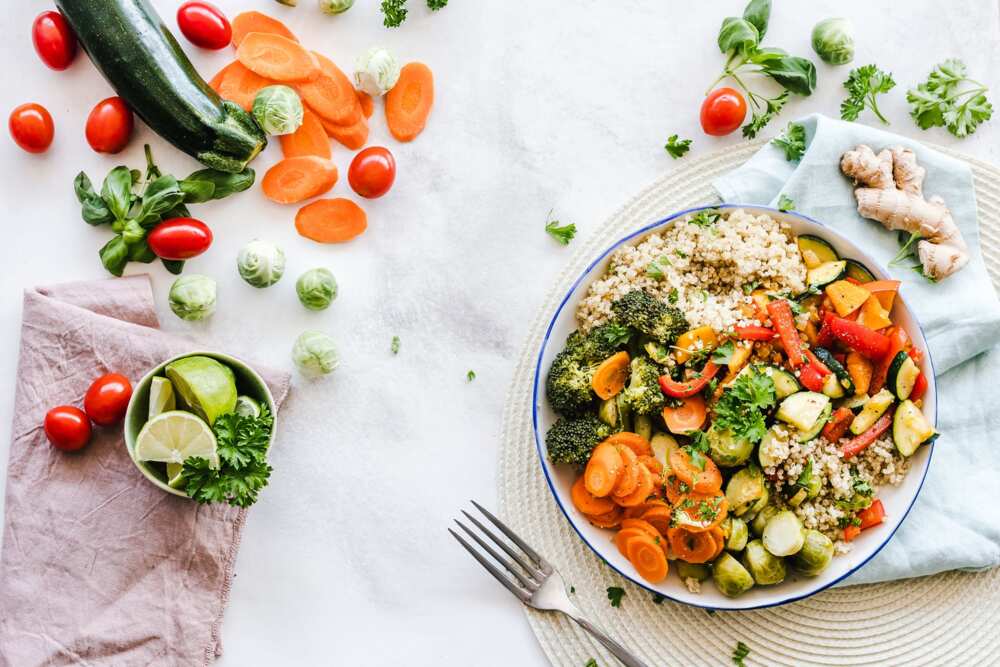 It is better to drink green tea and fruit drinks, but at the same time you should reduce consumption of coffee and soda water — they will not make your skin smooth. Do not forget to drink 1,5-2 litres of water per day.
How to get smooth skin on the face
Many ladies use the help of beauty salons to make their skin soft and smooth. Some women are trying to solve the problem at home, knowing that perfect results can be achieved not only using the services of experienced cosmetologists but also by using home remedies. Any girl knows that the health and beauty of the face depend on four steps such as timely cleansing, scrubbing, toning, and moisturising.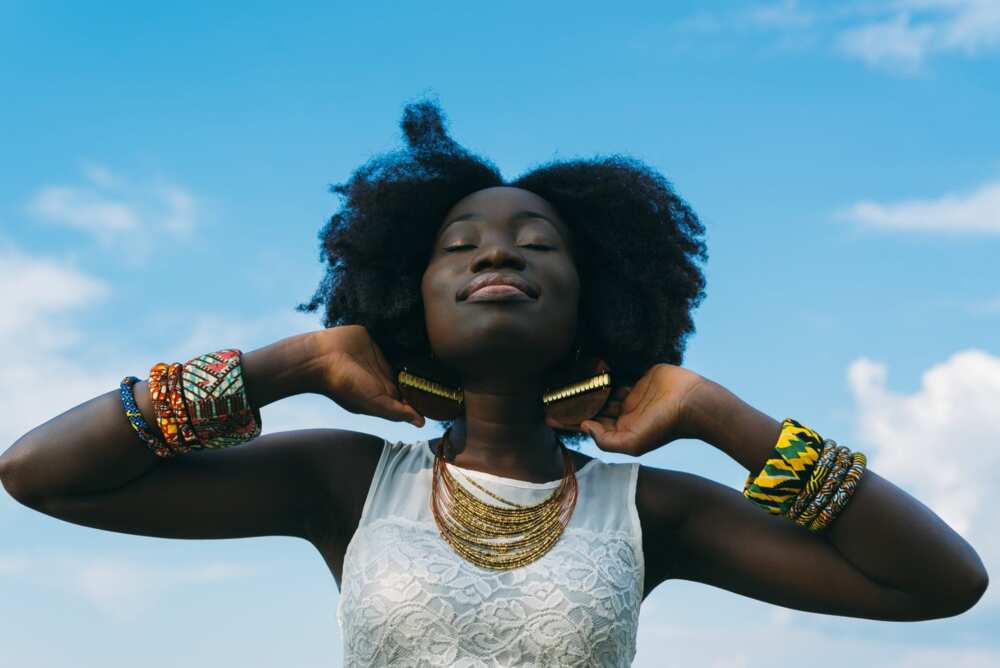 1. Choose an appropriate product
Use your fingertips to apply the product to the surface of your face in a circular motion. Rinse your face with water or sponge. There are many different cleansers. Some products gently affect the skin, while others contain small particles for soft peeling. We advise you to remember the tips listed below:
If your skin is prone to acne, choose non-comedogenic products. They tend to cleanse the skin gently and do not clog pores. The advantage is that the remedy does not remain in the pores and does not clog them.
Do not use soap. The soap has an alkaline pH and deprives the skin of its natural acidity, making it vulnerable to bacteria and dehydration. The most foaming agents, especially Cetaphil, due to the content of sodium lauryl sulfate also hurt the skin.
Do not use products that tighten your skin. Wash your face with warm water, but not hot. Rapid temperature extremes expand capillaries.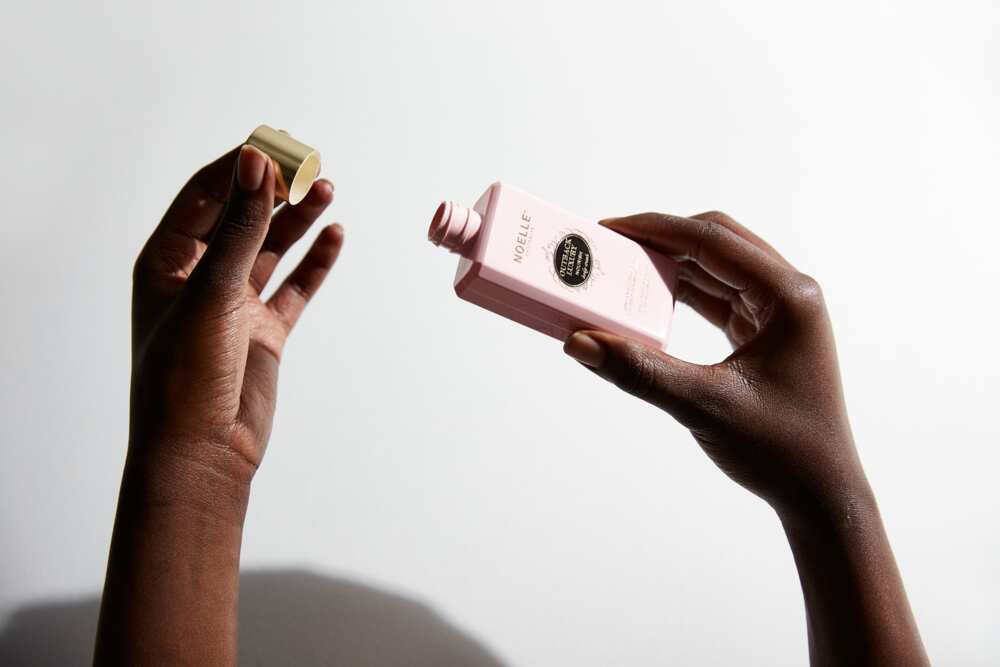 2. Use scrub one to three times a week
You can do this in several ways, so choose the most suitable scrub. Some people have enough light exfoliation, while others need a coarse peeling. Remember the following:
Choose a delicate scrub (preferably creamy with spherical particles instead of rough ones), which does not tighten your skin.
Be careful not to overdo it, so as not to damage the skin. If you rub it too hard, the microparticles can damage the pores. It is best to do it gently, especially in sensitive areas.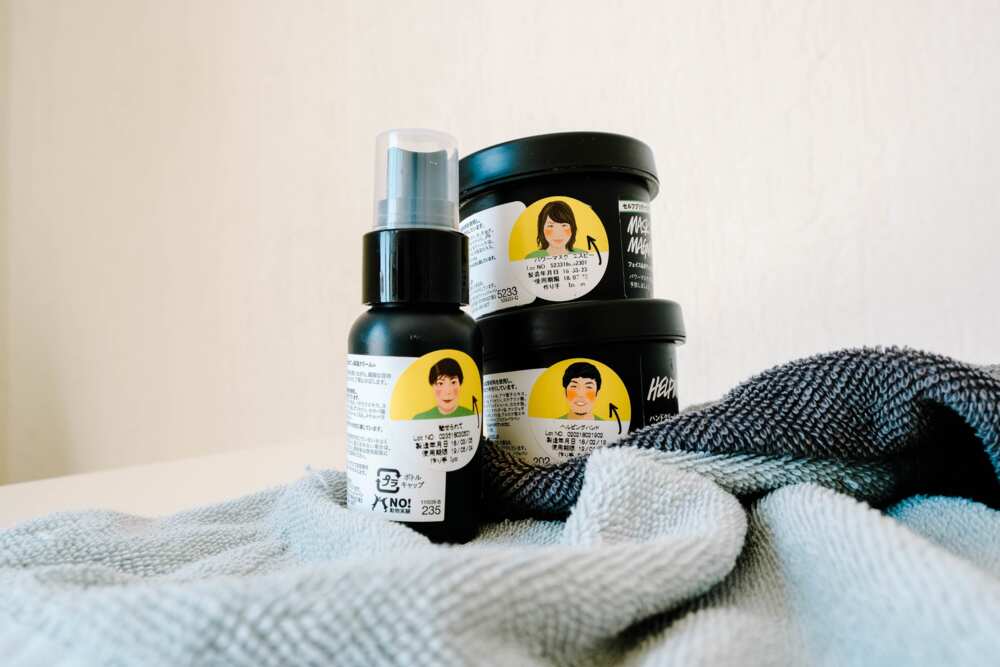 3. Use face tonic
Tonic prevents any infections or re-entry of bacteria. Take a cotton pad moistened with tonic and wipe the face with it, removing any remainings from the cleanser. Take into account the following tips:
Your skin loses important properties that give it elasticity and radiance after washing. Tonic prevents this.
Choose a water-based tonic. It contains antioxidants without any chemical elements that can harm your skin.
Avoid alcohol-based tonics because they usually contain astringents that irritate the skin and stop its recovery.
Avoid perfume tonics because they give nothing but the smell on the face. Besides, if you use perfume then, you can get an allergic reaction. If you are allergic, then such a tonic can irritate or even damage the skin.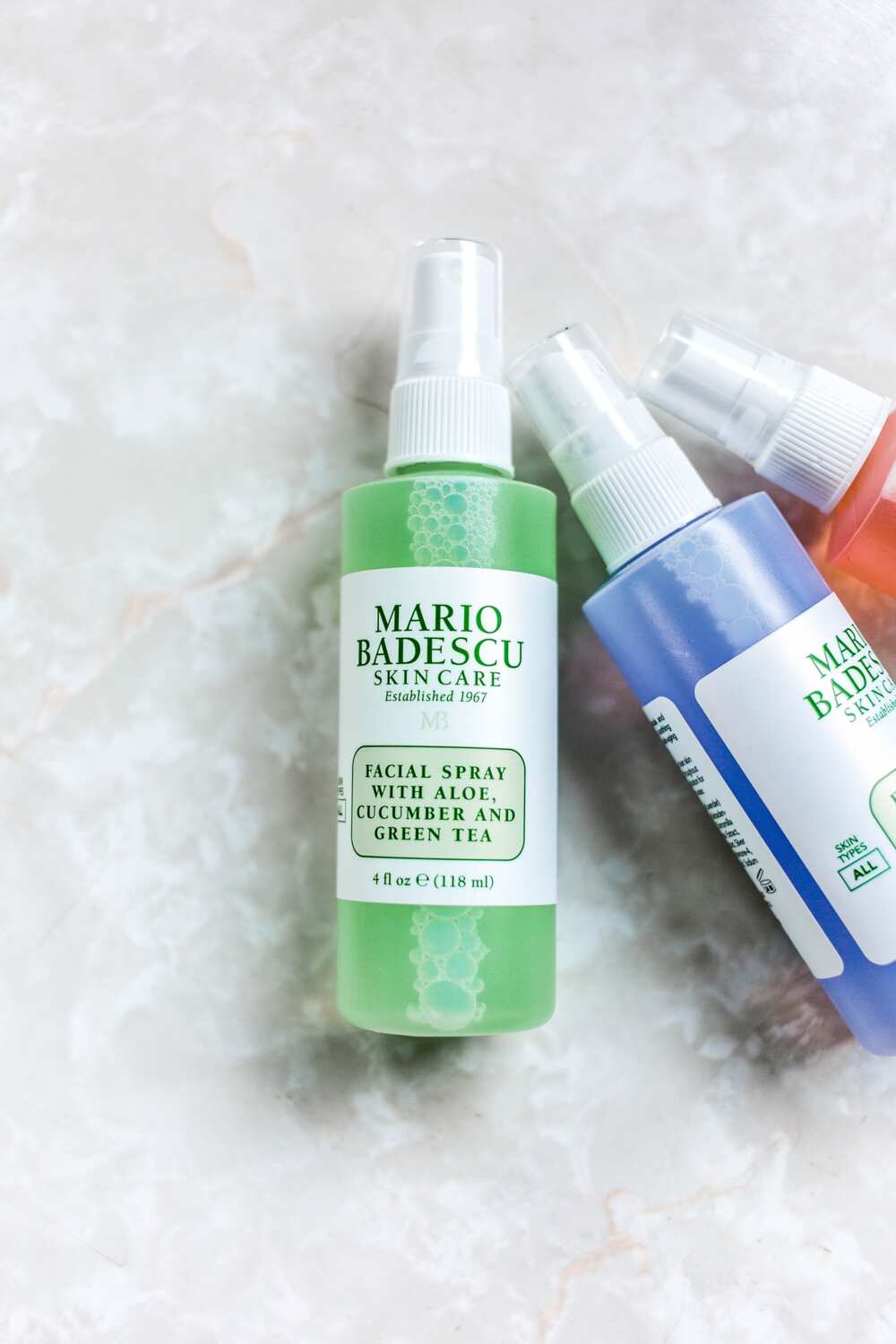 4. Apply moisturiser
Only if you have oily or acne prone skin, you should use an oil-free cream. Your cream must be protected SPF 15 or 30 in the daytime. There is no need to use a cream with SPF at night. Night cream should be intensely moisturising. Note the following:
Use moisturiser two times a day: in the morning after washing and in the evening before bedtime.
Use oil-free moisturisers. Your skin already produces enough natural sebum. Any additional amount of oil can cause skin problems.
Try jojoba oil that is close in consistency to your natural sebum. It also helps fight acne and heals scars.
With this short set of recommendations, the possibilities for face care, of course, are not exhausted. If you want to make the skin of the face smooth, you need fragrant masks and scrubs. Now they are so popular that it will not be a problem to buy them in any store or even prepare them by yourself. Follow the formula: there is the minimum effort, but the maximum result.
In particular, many of those who actively use cosmetic masks aware that products based on clay, vegetables, and fruits, saturated with essential oils, give an exceptional smoothness to the skin. There are recipes of some of them below.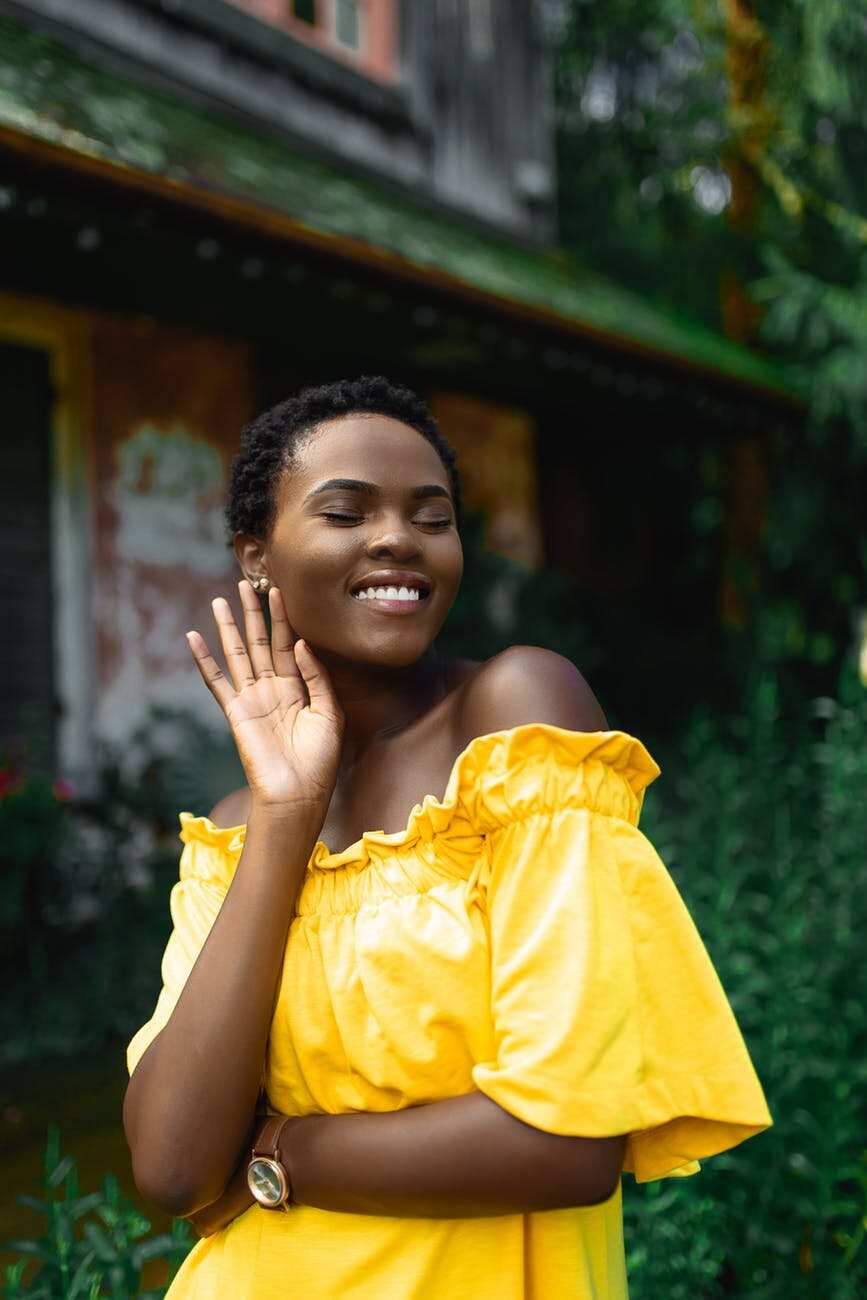 Lemon masks:
Citric acid helps to keep skin clean by removing dead cells. Lemon also has whitening properties that help improve the overall condition of the skin.
Apply freshly squeezed lemon juice to your face and neck. Leave on for 10 minutes and then wash it off with warm water. After that, wipe your skin with a slice of cucumber to soften and moisturise it. For best results, repeat the procedure daily or every other day.
Mix the juice of half a lemon with two tablespoons of honey. Apply on face, leave for 15 to 20 minutes, then rinse.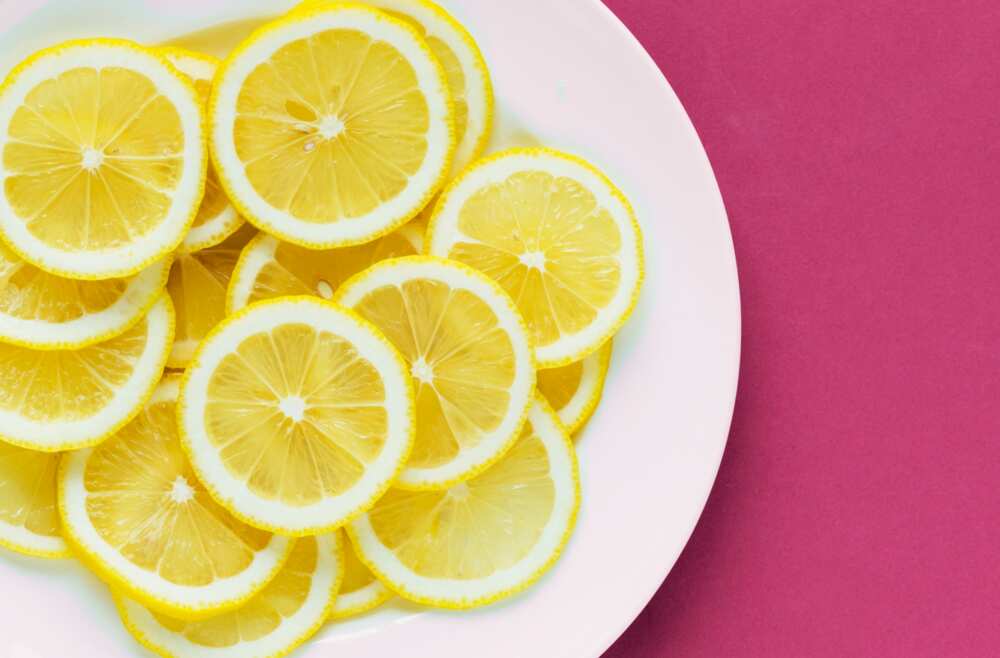 Turmeric mask:
Turmeric is an excellent antiseptic that brightens the skin and helps minimise scars and other marks.
Mix one tablespoon of turmeric powder with a small amount of pineapple juice. Apply the paste on the face and neck. Leave it until the paste dries completely. Then rinse it with warm water.
Use this remedy two or three times a week to reduce the appearance of dark spots on the skin.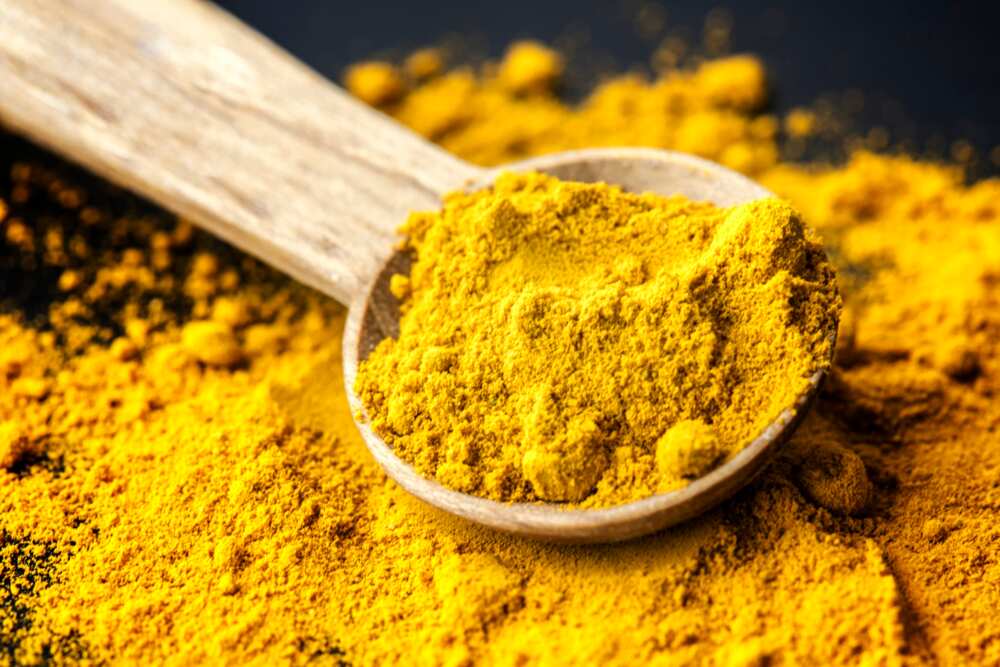 Honey masks:
Use this recipe for a face mask to enjoy clean skin and keep it moisturised and smooth. Honey has antibacterial properties that help prevent infections.
Just apply raw honey to your face. Let it dry naturally, then rinse with warm water. Water in honey deeply moisturises the skin, making it soft and tender. Use this simple remedy once a day or every other day.
Mix two teaspoons of milk and one teaspoon of honey. Then add one teaspoonful of flour and mix well. Apply the mixture on your face. Leave for 20 minutes, then rinse with warm water.
Please note that honey can cause allergy so before applying the honey mask on your face try it on a small part of your face to check that there is not an allergic reaction.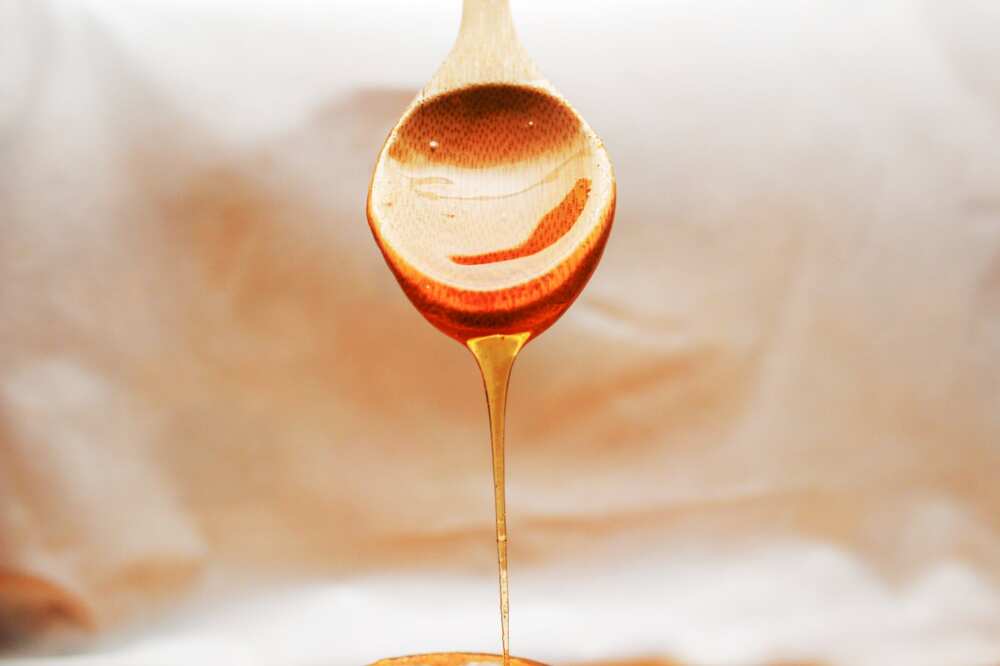 Aloe vera mask:
Aloe vera has many positive qualities for the whole body. It has antibacterial properties that kill bacteria which contribute to the appearance of acne. Its anti-inflammatory properties, help soothe irritated skin, make it soft, and heal scars. Besides, aloe vera is a good moisturiser and stimulates the growth of new skin cells.
Squeeze the gel out of the aloe vera leaf. Apply the gel on your face with a cotton pad. Let it dry on its own, then rinse with warm water. Apply the product daily or several times a week for the best results.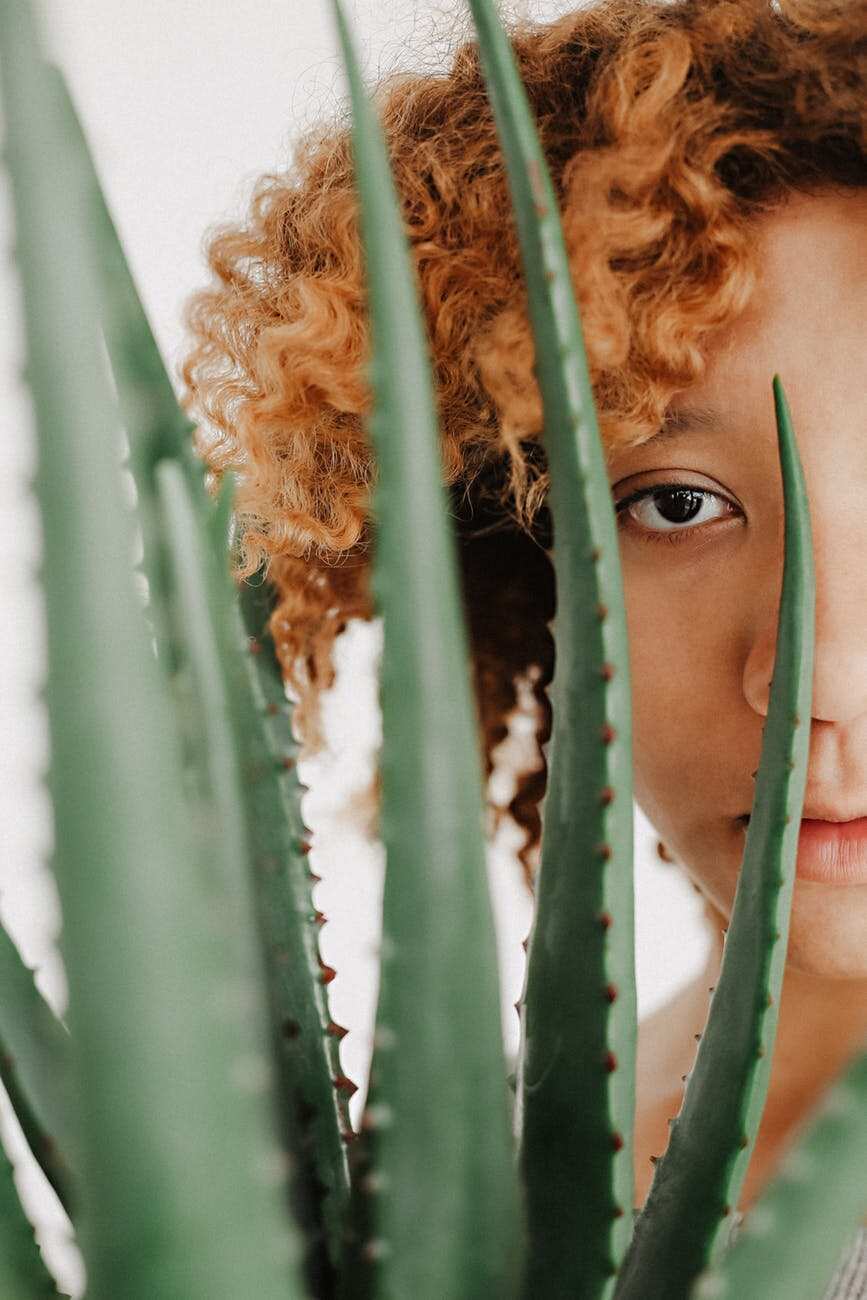 Baking soda mask:
Baking soda balances the pH level, which is very important for maintaining clean and smooth skin. Soda also perfectly exfoliates, keeps the face from dirt and dead cells.
Mix one teaspoon of baking soda with one spoon of water or lemon juice to get a scrub. Rub it in your face in circular motions, rinse your face with warm water and dry with a towel. Use this remedy two or three times a week.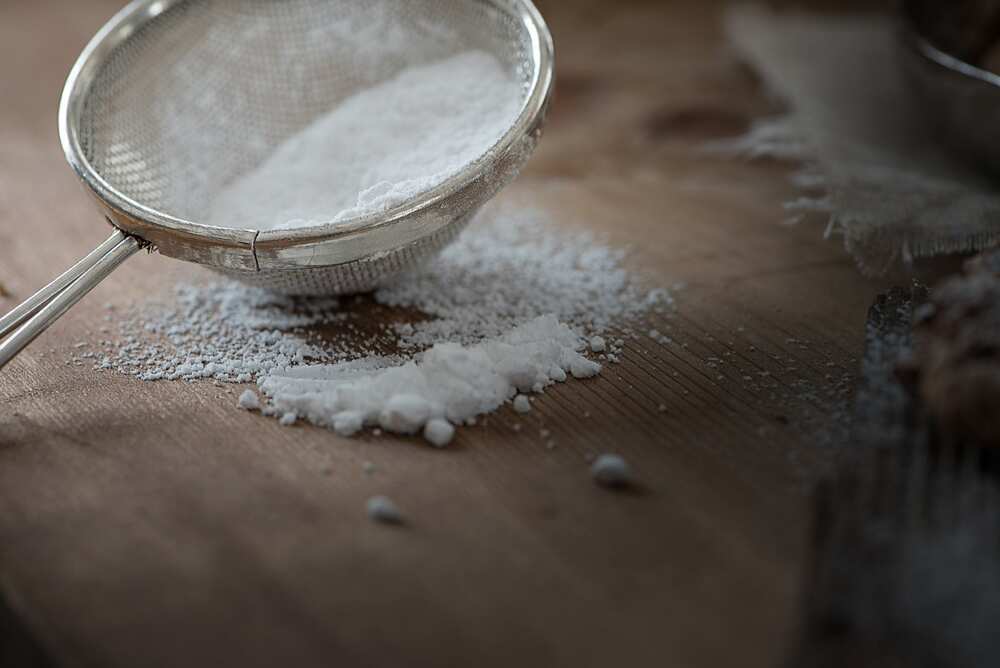 Cucumber masks:
Cucumbers will help improve the appearance of your skin, repairing damaged cells, removing dead cells, and adding glow.
Cut fresh cucumber into thick slices and put them thoroughly over the entire face. Leave overnight and rinse with warm water in the morning. Do this daily before bedtime.
Make a mixture with an equal amount of cucumber juice and lemon juice. Apply this mixture to the skin, let it dry completely, and then rinse with warm water. Use it daily.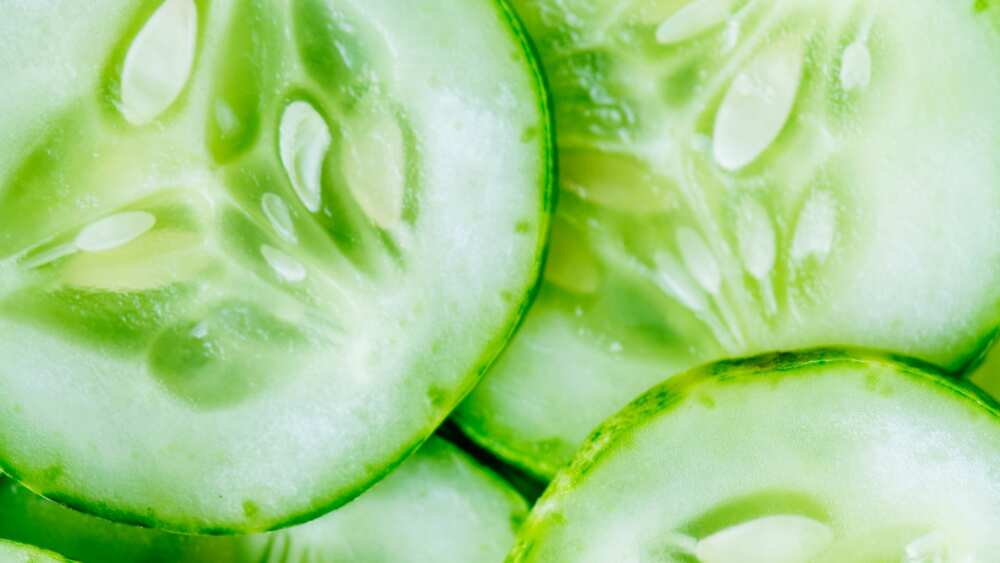 Such homemade masks are very useful for your skin. They can fight almost every problem. Try to use them and you will be surprised!
All the above procedures and remedies are very simple and do not require much time and money. It is necessary to determine your skin type, and take care of it regularly, also to have proper nutrition, have a walk every day, active rest, and good sleep.
READ ALSO: Homemade bleaching cream for black skin: best recipes
Source: Legit.ng