Depending on types of erosion, humanity has developed different methods of soil erosion control. As the problem of land deterioration is quite acute, it is important to understand the methods we can use to solve the problem.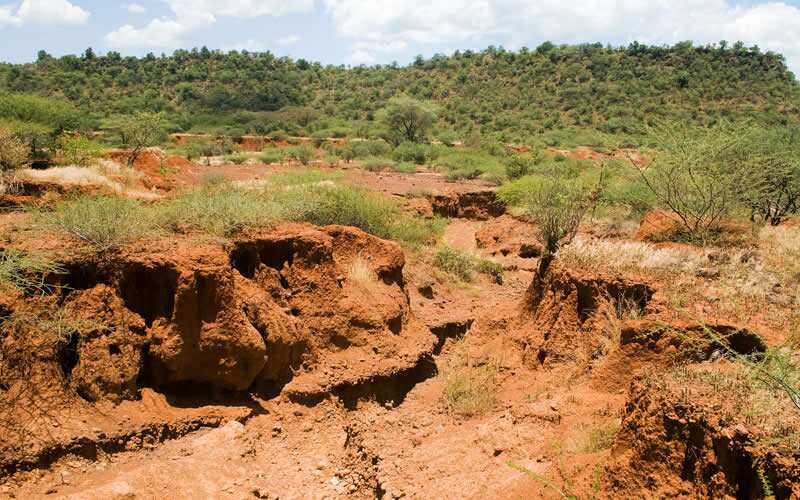 Erosion control
Erosion control is a crucial issue in today's world, especially taking into account climate change and global warming. Although the problem is not new, some might still ask "What is erosion?" Erosion is a process of gradual damaging of soil. Depending on what forces cause this erosion (water, wind, etc.).
Erosion control methods take into account types of soil erosion. In order to protect the land, various methods of erosion control have been devised. However, all of them are aimed only at slowing down erosion, not stopping it completely.
Soil erosion control methods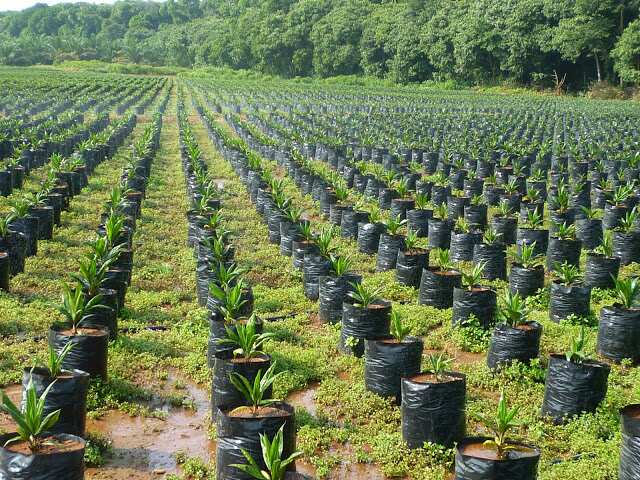 READ ALSO: 4 main causes of erosion in Nigeria
Roughly, all soil erosion control methods could be divided into three major categories: organic based, inorganic based, and vehicular. Organic based methods of control of soil erosion exploit plants to limit deterioration of land. Inorganic based methods use man-made materials to control soil erosion. Vehicular methods exploit vehicles to change the landscape in a way that soil will be protected from erosion. Here are five most common ways of soil erosion control methods.
Reforestation
Planting of trees on weak soil has proven to be one of the most effective methods of soil erosion control. Roots of trees are perfect for holding the soil together, preventing it from being deteriorated by streams of water or gusts of wind. Another positive action of the trees is that they also produce fresh air.
Terracing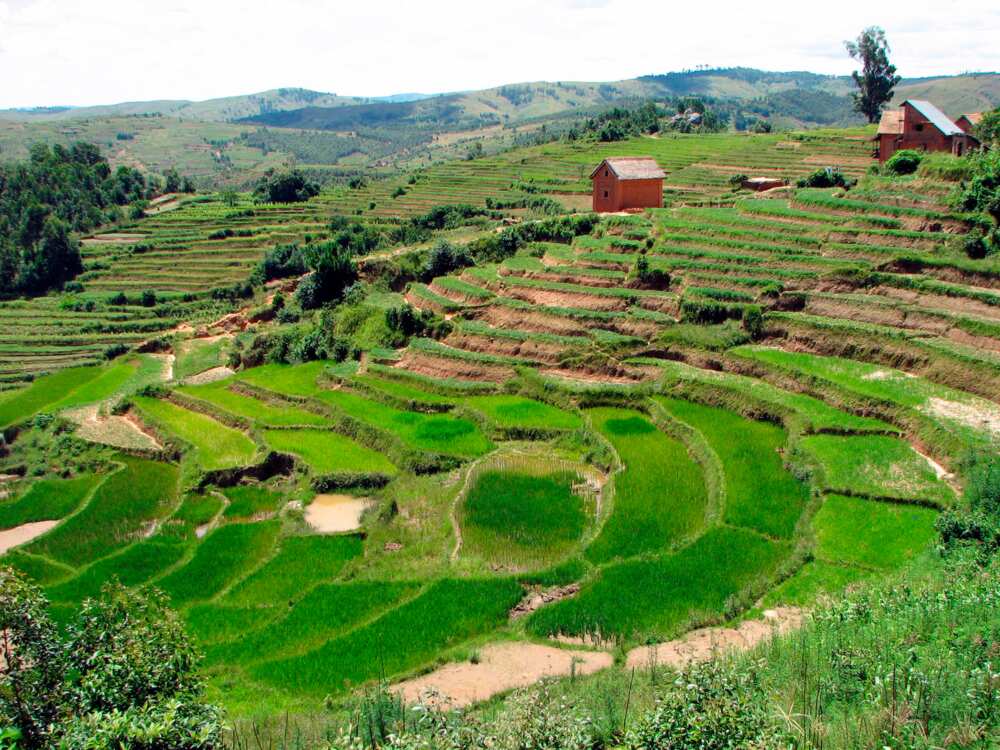 Terracing is an effective method of preventing water from forming large powerful streams that will wash the soil away. Stairs of terraces are formed perpendicularly to the slope. Such form also prevents rocks from being washed down the slope.
Riprap
In case of riprap, rocks of medium size (6-8 inches) cover the slopes, especially shores and riverbanks. This coverage of rocks prevents water from damaging the upper layer of soil. This method is one of the easiest to exploit.
Contour plowing
In contour plowing, the land is being plowed following the lines of the natural landscape. In this case, the trenches that are created by a plow are able to slow down the water and prevent it from forming large streams. This simple method also is excellent in preventing and limiting soil erosion.
Fencing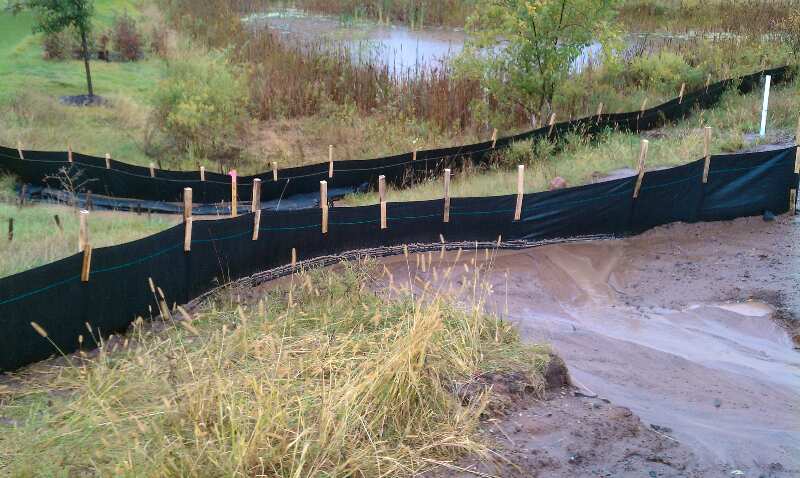 Fences for erosion control are made of special fabric. This fabric is able to retain soil when it is being washed away by water streams. In such way, fencing keeps the soil in one place and prevents it from going into lakes or rivers.
There are different types of erosion and for each type, we have a method to fight it. Among the top methods of soil erosion control are reforestation, riprap, terracing, contour plowing and fencing.
READ ALSO: Types of soil erosion and conservation methods