Tekno's child and baby mama
Have you heard the news about the first Tekno child? The music star has finally joined the list of "Happy Daddies." What is the name of the baby? When was the baby born? Who is the mother of the star's baby? Keep on reading to find out all the answers!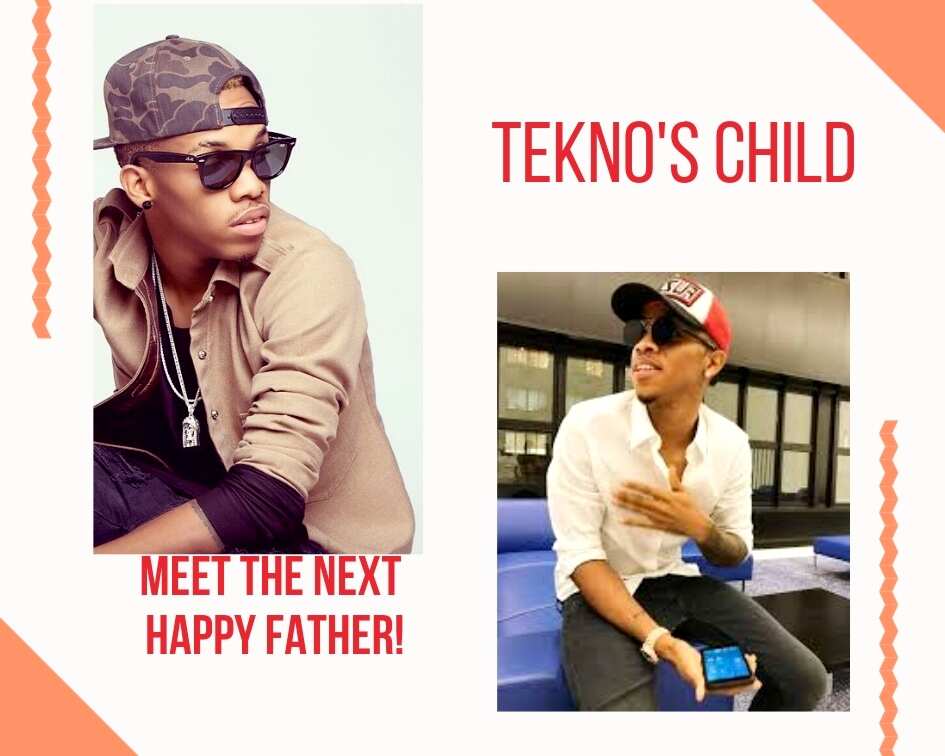 Being a parent for the first time is a thrilling feeling. It seems to explore the hidden corners of your soul and show the real you – caring and reliable; the one who catches the slightest move of his newborn to make sure that everything is fine.
What about celebrity parents? The problem is that we see them being very confident on the stage. However, do they feel the same near the innocent creature they give birth to?
Tekno Miles is a singer, dancer, producer, songwriter, and performer of Nigerian origin. In this article, you will find out who the Tekno baby is and his or her name. And, of course, you will learn the name of the beautiful lady who gave birth to the baby.
Tekno first child and baby mama
In 2017, the famous singer was noticed dating with Rachel Akosua Funmilola Garton (stage name – Lola Rae). She is a gorgeous lady, so we can say the musician has good taste. Lola Rae is a Nigerian-born dancer and singer. Her father is a British, while her mother originates from Ghana. This unique blend of genes provided a young lady with a memorable appearance and appreciation of many men. However, she gave her heart to the only one who was special.
In March 2017, Rachael and Tekno announced about their relationships, and the next year, in 2018 they became parents of a little bundle of joy.
Almost a year after the official announcement of their relationships, the couple gave birth to their first child. Guess who it is. Well, the baby of the musician and gorgeous Lola Rae is a beautiful girl. Tekno child name is Skye. The parents have chosen a lovely name for their little princess. Don't you think so?
On May 26, 2018, the musician placed a post on Instagram, where you can see his hand close to the tiny hand of a newborn.
READ ALSO: Where is Tekno from in Nigeria and other interesting facts
There are no many pictures of Tekno child in the media. Happy parents don't require any official proofs. However, we have checked what Rachael has on her Instagram page, and have found adorable photos. Check them below.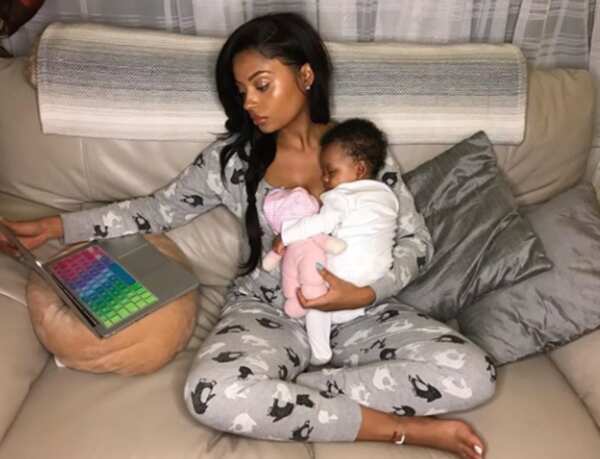 Isn't Skye adorable? Of course, she is. We are so glad that the mother shared these cute pictures with us on her Instagram page.
Another beautiful picture is probably from a photo session of Lola and Skye. Taking eyes of these two gorgeous girls is difficult. Tekno Miles definitely is a lucky man who can call these adorable cutties beloved and daughter.
Not too much, agree? However, we do hope to see more photos of Tekno Miles, Lola Rae, and their little beauty Skye soon.
READ ALSO: History of Tekno's success
Source: Legit.ng