Learning easy verses is a classic method of improving memory. Scientists have proven that if you study several lines daily, biochemical reactions in your brain will improve, new neural connections will be created and your ability to learn will increase. So teach your children verses and see the results!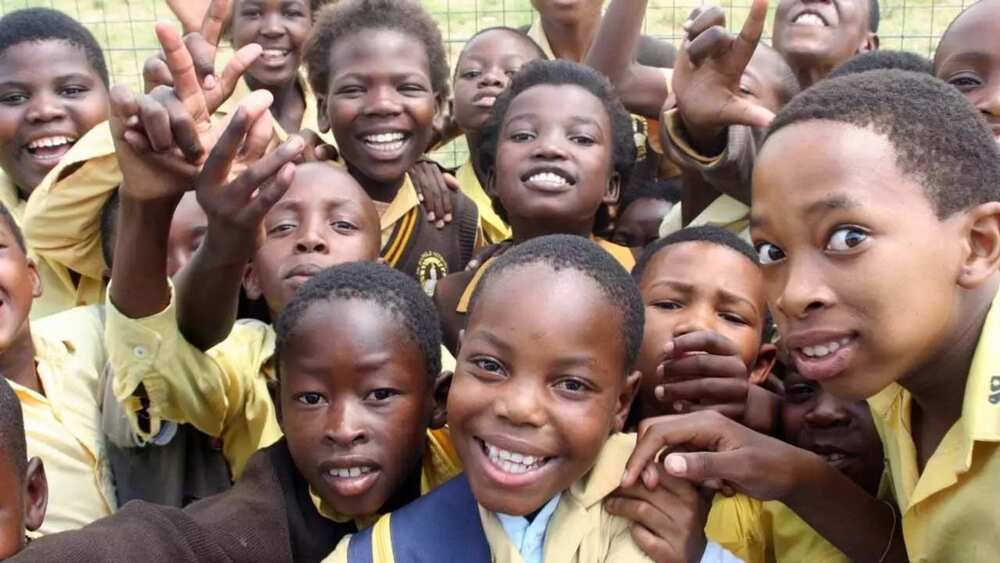 Learning short verses should start as soon as your child can speak. In early childhood, the brain develops rapidly. Before selecting memory verses for kids, parent should follow the following rules:
The selected poem should be understandable for the child.
Content and meaning must also be age appropriate for the child.
For memory training, it is recommended to choose poetry with beautiful, melodic sound and fascinating content.
The words in the verses should be easy to pronounce.
Short memory verses for kids
The shape of things
Fluffy white across the sky
What shape do I see?
A monkey? Or a cat?
A big tall apple tree?
A balloon? Or a pig?
An owl that can fly?
I love to watch the shapes
As clouds go rolling by.
What a BUG
"It's a bug," said father.
"It has wings" said Joe.
Mother said, "Look, six legs!
What else do we know?"
"It eats other bugs.
The harmful ones, you see.
It's also called an insect,"
Said my Grandpa Lee.
Little Jane exclaimed,
"It's red with small black dots."
(Jane is pretty smart
For such a little tot.)
Then we all smiled,
As the bug crawled away.
We called out loud to her,
"Oh ladybug, please stay!"
No One Else Like Me
I am a special kid
No one else is just like me.
My body is my own
It's special, don't you see?
I have two busy hands,
And two active feet.
My mom seems to think
That I am pretty neat.
I use my special mouth
To smile and to sing,
To talk with my friends
And eat yummy things.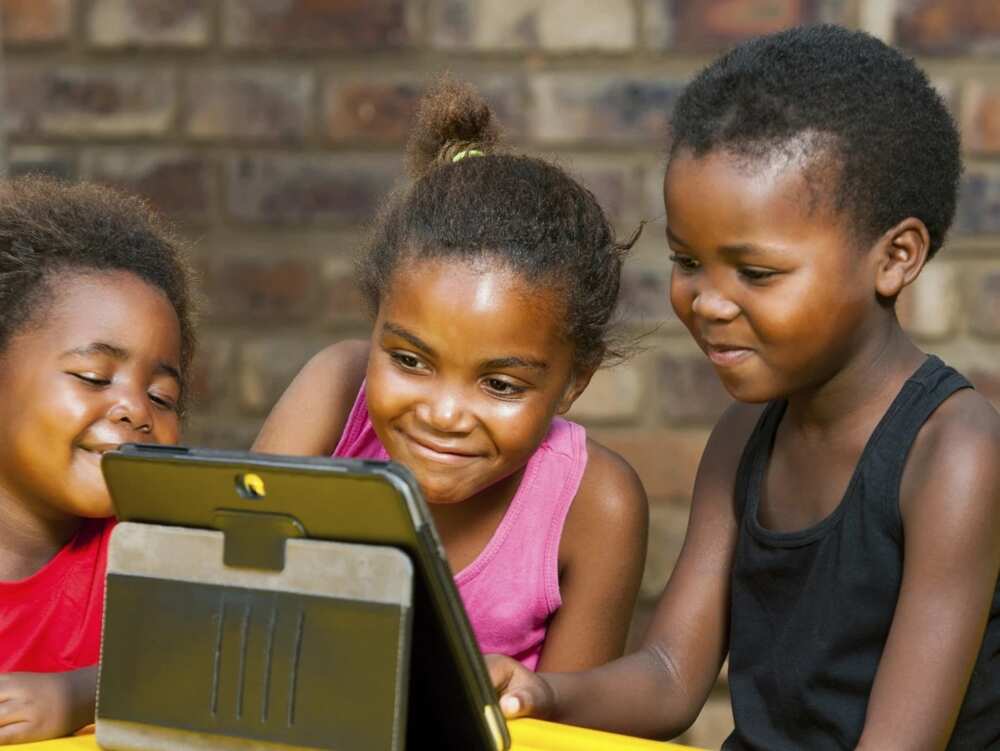 READ ALSO: Toddler braided hairstyles with beads for girls
When it's time for bed
I use my own mouth too,
To whisper "Goodnight --
I'll always love you too."
Dog Named Daisy Mae
I have a dog named
Daisy Mae
Who just loves to
Sleep all day.
If I say "Come on
Let's play,"
She looks, then sniffs,
And turns away.
But up she jumps on her
Four feet,
When it's time to
Eat, eat, eat.
"Chomp, chomp,"
Then a slurp.
Finally a great big
BUUUURRRPPP!
Sleepy, silly, Daisy Mae
She loves me I am sure.
She's ready with a big wet kiss
When I come through the door.
Me and My Skeleton
My skeleton is made of bones
Lots of them, I know.
They're in my arms and legs
And my fingers and my toes.
My skeleton holds me up
So I can walk and run
And do lots of other things
That are so very fun.
My skeleton keeps growing
Right along with me.
I never want to lose it
'Cause then where would I be?
A Farm Visit!
Let's visit a farm.
What will we see?
Cows, goats, and pink pigs,
Soft yellow chick-ies.
Let's visit a farm.
What will we feel?
A velvet-y nose,
Wool that is real.
Let's visit a farm.
What will we hear?
Oink, Oink, cluck, cluck,
Mooooo -- loud and clear!
Let's visit a farm
On a sunny day
Eat crunchy apples,
Sit on bales of hay.
About the Teeth of Sharks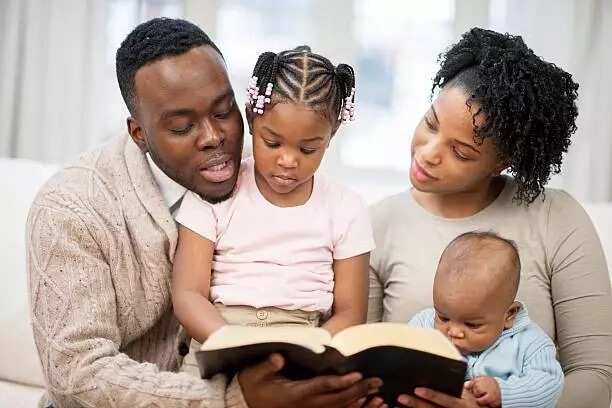 The thing about a shark is—teeth,
One row above, one row beneath.
Now take a close look. Do you find
It has another row behind?
Still closer—here, I'll hold your hat:
Has it a third row behind that?
Now look in and...Look out! Oh my,
I'll never know now! Well, goodbye.
Valentine
Chipmunks jump, and
Greensnakes slither.
Rather burst than
Not be with her.
Bluebirds fight, but
Bears are stronger.
We've got fifty
Years or longer.
Hoptoads hop, but
Hogs are fatter.
Nothing else but
Us can matter.
Adventures Of Isabel
Isabel met an enormous bear,
Isabel, Isabel, didn't care;
The bear was hungry, the bear was ravenous,
The bear's big mouth was cruel and cavernous.
The bear said, Isabel, glad to meet you,
How do, Isabel, now I'll eat you!
Isabel, Isabel, didn't worry.
Isabel didn't scream or scurry.
She washed her hands and she straightened her hair up,
Then Isabel quietly ate the bear up.
Once in a night as black as pitch
Isabel met a wicked old witch.
the witch's face was cross and wrinkled,
The witch's gums with teeth were sprinkled.
Ho, ho, Isabel! the old witch crowed,
I'll turn you into an ugly toad!
Isabel, Isabel, didn't worry,
Isabel didn't scream or scurry,
She showed no rage and she showed no rancor,
But she turned the witch into milk and drank her.
Isabel met a hideous giant,
Isabel continued self reliant.
The giant was hairy, the giant was horrid,
He had one eye in the middle of his forehead.
Good morning, Isabel, the giant said,
I'll grind your bones to make my bread.
Isabel, Isabel, didn't worry,
Isabel didn't scream or scurry.
She nibled the zwieback that she always fed off,
And when it was gone, she cut the giant's head off.
Isabel met a troublesome doctor,
He punched and he poked till he really shocked her.
The doctor's talk was of coughs and chills
And the doctor's satchel bulged with pills.
The doctor said unto Isabel,
Swallow this, it will make you well.
Isabel, Isabel, didn't worry,
Isabel didn't scream or scurry.
She took those pills from the pill concocter,
And Isabel calmly cured the doctor.
The Parakeets
They talk all day
and when it starts to get dark
they lower their voices
to converse with their own shadows
and with the silence.
They are like everybody
—the parakeets—
all day chatter,
and at night bad dreams.
With their gold rings
on their clever faces,
brilliant feathers
and the heart restless
with speech...
They are like everybody,
—the parakeets—
the ones that talk best
have separate cages.
Young children enjoy short poems. As they listen, they hear rhythms, sounds and language patterns important for literacy development. Encourage your child with these powerful memory verses and you'll love the results.
READ ALSO: Unique baby shower cake ideas
Source: writersdigest, educationworld, poets