They fell in love at first sight. Muyiwa and Omolara Ademola have been together for almost 13 years. Do you want to know more about Muyiwa Ademola wife? Then keep reading.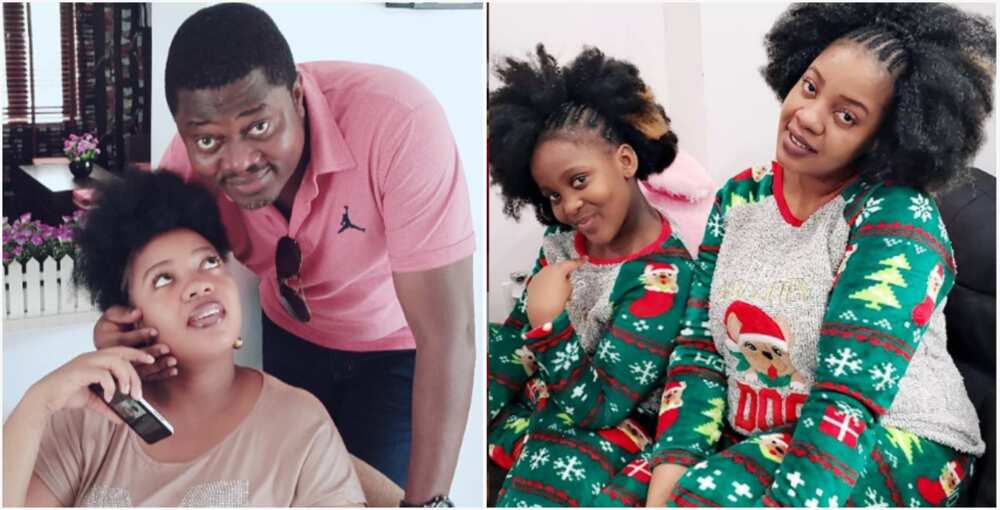 Behind a successful man, there is always a wise woman that knows how to support and encourage her beloved one for heights. What is that woman who makes happy a famous Nigerian actor M. Ademola? We are going to tell you what we know about the wife of the actor.
Muyiwa Ademola wife
Omolara Ademola is a businesswoman from Ondo State. Muyiwa and Omolara met thanks to her friend. The Nigerian actor calls Omolara the perfect wife.
They met 17 years ago, and they have been married for 13 years. The couple got married on the 23rd of June 2006 and celebrated every anniversary with great appreciation to God and each other.
READ ALSO: Muyiwa Ademola and his family
Omolora said about their marriage:
We actually met 17 years ago, and we became husband and wife 4 years after. It has been nice and wonderful though it hasn't been easy, we give glory to God almighty that has been seeing us through and protecting the union. We met in Abeokuta under the rock (Laughter). I actually got to know him through a friend's friend who introduced me to him, and we started talking from there. It was love at first sight.
Actor Ademola and his beautiful wife Omolara have three children together. The actor has two children from his previous relationship. So, now Omolara and Muyiwa are parents of five adorable children. Many sources claim that the famous Yoruba actor has decided to move his family to Canada.
Now you know more about Muyiwa Ademola wife. It seems they are a happy couple. A lot of people call them love-birds. They are adorable partners.
This couple has been together for more than 17 years. We wish them many more happy years together.
READ ALSO: Muyiwa Ademola's biography: most interesting facts
Source: Legit.ng