It is a boy! Femi Adebayo new wife finally gave birth to a beautiful baby. The mother and son feel good, and the happy father is on cloud nine. If you want to know more details, all you need to do is to spare a few minutes to read our post.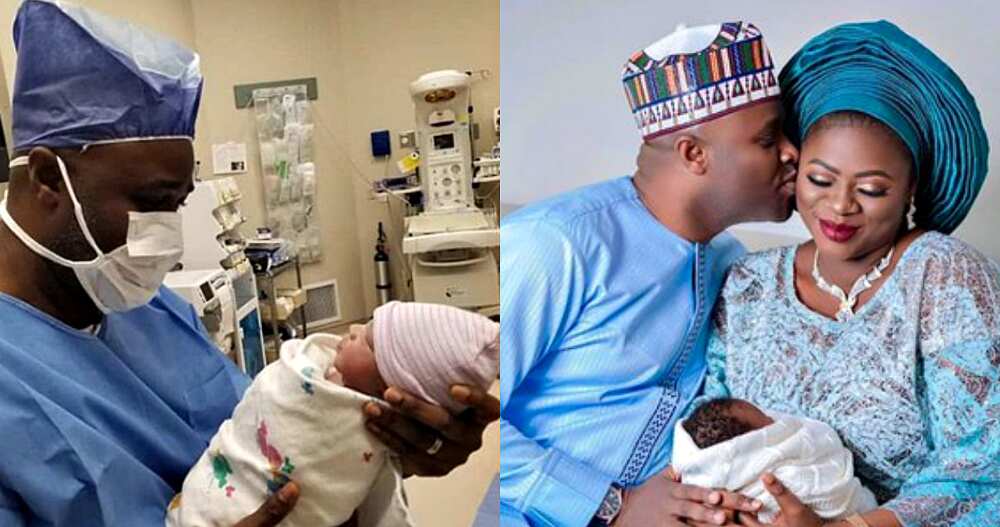 The private life of famous people usually was of big interest. When some star marries or brings a bundle of joy to this world, people can't stop talking about the news for months. Our post today is about two happy parents and their little treasure.
Femi Adebayo and his wife
The most cherished dream of every married couple is to born a child together. And this dream came true in the family of the famous Nigerian actor Femi Adebayo and his new beautiful wife, Omotayo. In 2018, they celebrated their second anniversary, and at the end of the year, they became happy parents of a bundle of joy that have changed their lives.
READ ALSO: Has Funke Akindele given birth?
Their son was born in one of the hospitals of Texas, the USA, on December 21st, 2018. The baby came to this world healthy. His parents are so happy and excited about their little miracle that Femi left a cute message on his page on Instagram:
Our Eagle has landed and our world is complete. I'm super excited … Our bundle of Joy is here … It's a boy … Join us in giving thanks to God Almighty… Love you so much @iyanaladuke … It's been a wonderful journey
It is the first baby in the new marriage of the actor, but the fourth child of Femi. He was blessed with three children in his first marriage. We wish the newborn baby good health and the parents endurance and strength. Let it be not the last baby in their family, and hopefully, soon we will hear once again about the pregnancy of the actor Femi Adebayo new wife.
READ ALSO: Linda Ikeji's son and baby daddy