Rapper Nas net worth 2018-2019
Nas is one of the best rappers in the world, but what do we know about Nas net worth? Net worth is the number which can show us and the artist himself the level of his popularity and how much people love and want what he is doing.
Nas net worth
READ ALSO: Future's net worth and cars
According to several sources, Nas' net worth is estimated at 60 million dollars by the end of 2018. You might also find media outlets that claim it is somewhere between $52 and 70 million. Nas is getting his money not only from music. He is also a businessman as well, and he got paid $522,876 last year thanks to his many sponsorships and endorsements.
He has released eight consecutive platinum and multi-platinum albums and sold more than 30 million records all over the world. This is a very important information when trying to count his net worth because just one Nas album named "It Was Written/Stillmatic" brought him $126,263 of income, and the most expensive one is his first album named "Illmatic XX", which brought in more than $349,650.
2018 was a very successful year for Nas. He collaborated with such artists like Kanye West, P Diddy, Tony Williams and The-Dream for Nas new album. Nas is not losing his reputation and the love of his fans for some years already and that's a good sign.
As we said before, Nas songs are not the only one source of his income. For several years he has been keeping interest in the latest technology, for example, and that's the reason he has in his hand a few business pots.
Forbes reported that in 2018 Nas earned $35 million. This was mostly thanks to his Hennessy partnership, streaming of his music and touring. That said, this generous amount can also be partly due to his investment into the virtual Ring that Amazon acquired for the astounding $1.1 billion.
Nas assets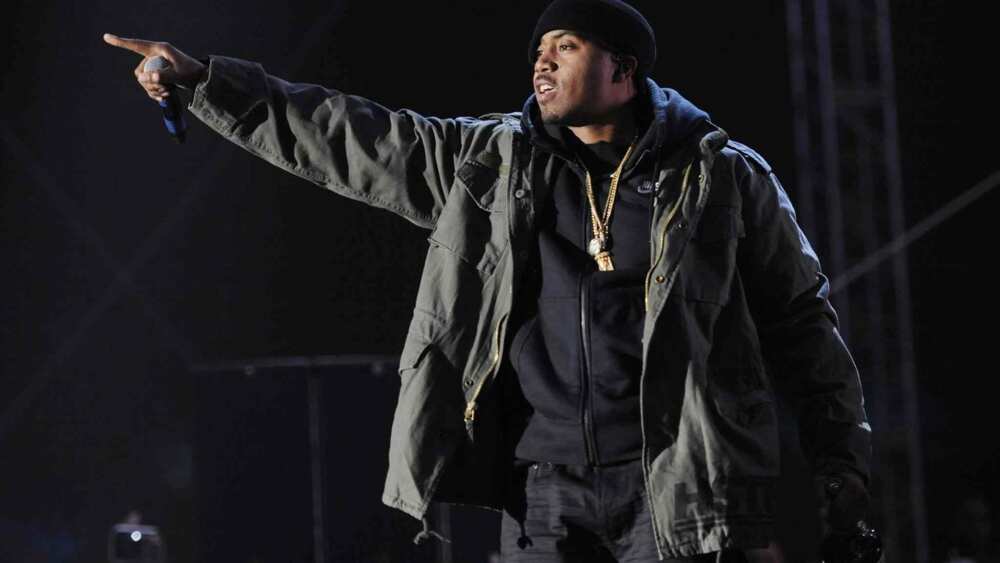 It is common in the rich people world to be interested in cars, business and other properties. Mr. Nasir Jones is not an exception in this case. He, as many other famous rappers, owns a car collection, his own business and so on.
As a musician, he is interested in quality of the sound. That's why he started a record label called 'Mass Appeal Records', which he created in 2014. It is a division of the Mass Appeal media group, which he owns with Peter Bittenbender.
In 2004, Nas has a huge house in Georgia, which cost him $585,000. That said, he had to sell it a few years later because of a loan he took.
As for the most popular hobby of rich people, which is car collection, Nas owns a pretty big park of cars, and the most important investment in this category is a 1988 Mercedes Benz 190E, which was completely customized according to his taste.
In 2019, his plans are quite impressing. Nas expects to add more money to his bank account as he is preparing his upcoming tour. If you are waiting for it, you can check his official website for additional information about the tickets, locations and dates.
READ ALSO: Rapper Tyga's net worth and assets
Source: www.earnthenecklace.com
Source: Legit.ng