Oritse Femi wedding pictures will melt your heart
Do you remember Oritse Femi wedding? The beautiful and touching event was the centre of attention among the artist's fans. It was literally one of the most talked about events of the year. So you should look at these fantastic Oritse Femi wedding pictures that will melt your heart.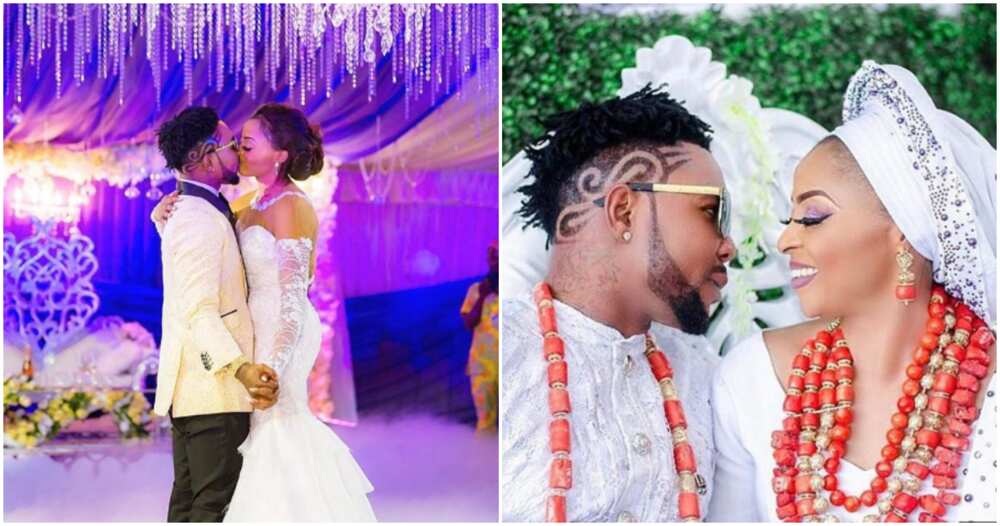 The 25th of November, 2017 was a happy day for Oritse Femi. The Nigerian musician married his astonishing bride Nabila. The magical event occurred in The Ark, Okunde Blue Water Drive, Lekki, Lagos.
Recently the Nigerian musician released a new music video to a song "Kiss a Bride," where his wedding photos were featured.
Oritse Femi wedding pictures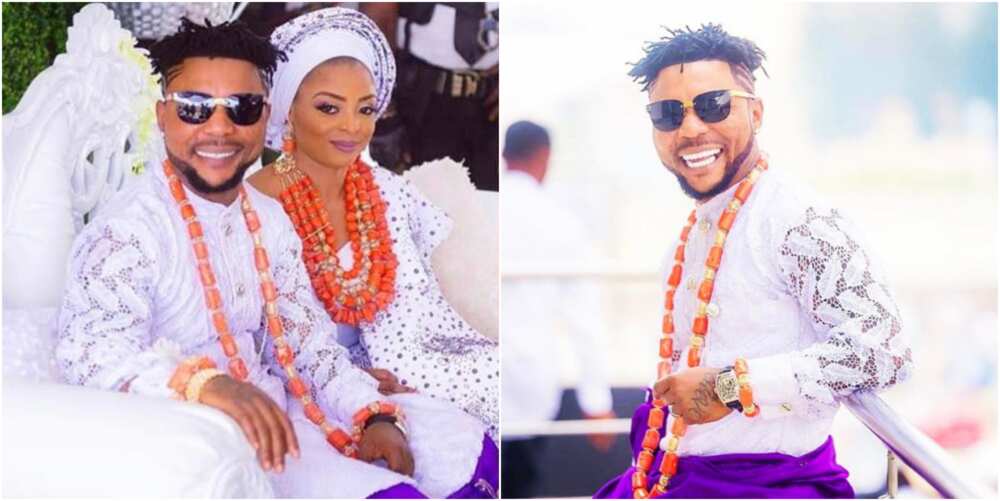 The happy wedding day was genuinely vibrant and colourful. Hundreds of people attended the event, including lots of celebrities. For example, the cameras spotted comedian Seyi Law, MC Shakara, Lola Omotayo-Okoye, Caroline Danjuma, Small Doctor, Roman Goddess, and many others.
The event started with the traditional marriage, that was held in the early hours of the day. Nabila was seen wearing a white lace dress, combined with a white headscarf and astonishing makeup.
Later they had their white ceremony, during which Nabila wore a long white mermaid cut dress and a bridal veil. Oritse Femi, in turn, wore a champagne gold and black suit.
Oritse Femi's wedding day hit Twitter trends. It was a widely discussed event that drew a lot of attention. The Internet literally went crazy about it.
READ ALSO: Latest Nigerian celebrity weddings in 2018
The classy wedding went perfectly. The couple proceeded through the traditional customs that are common in Nigeria as well as picked up some global trends of a Western white wedding. Oritse and Nabila danced their first dance together, which was quite touching.
Also, the couple had a wedding cake, which had their figures and initials on the top.
At the party itself, the happy couple had lots of fun. Precisely one moment was captured on cameras when the musician showered his astonishing wife in cash.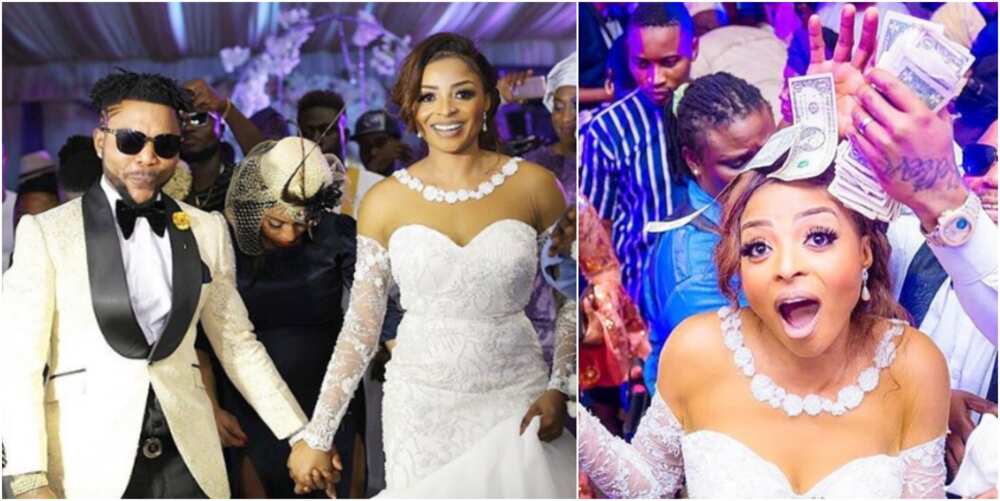 Oritse Femi wife
Nabila Fash is a USA returnee. She is a PR-expert. Nabila met her husband at a show in Nigeria in 2016. The famous musician was about to perform when he saw her backstage as she was attending to the needs of artists.
She had a birthday party afterwards, and the famous musician was invited. However, he skipped it due to tiredness.
Fortunately, they met again later at another event. Oritse told her that he wants to marry her, although she thought he was joking. As we know, he didn't, and the couple had a private ceremony almost a year after. The great white wedding happened in November 2017.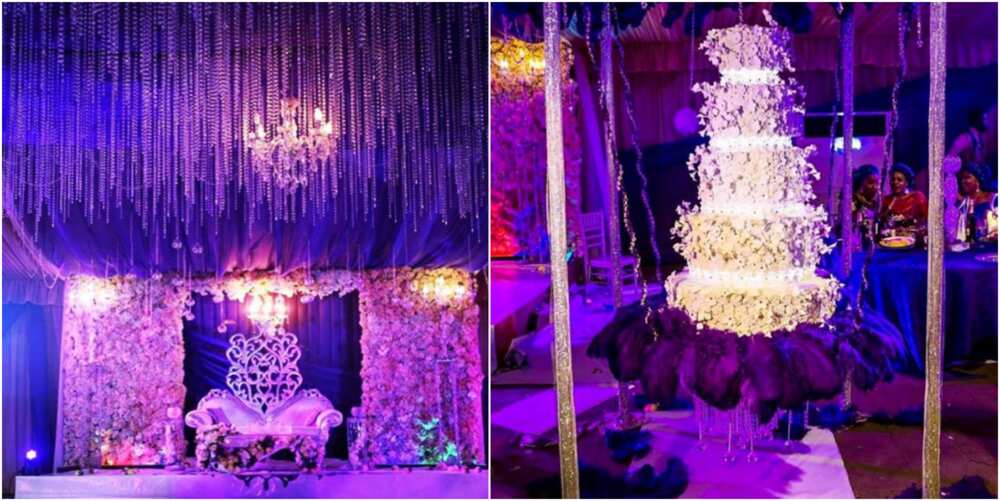 We bet the touching photos from Oritse Femi wedding warmed your heart. The beautiful couple tied the knot and multiplied the happiness in the world.
READ ALSO: Who was Linda Ikeji's husband and baby daddy?
Source: Legit.ng